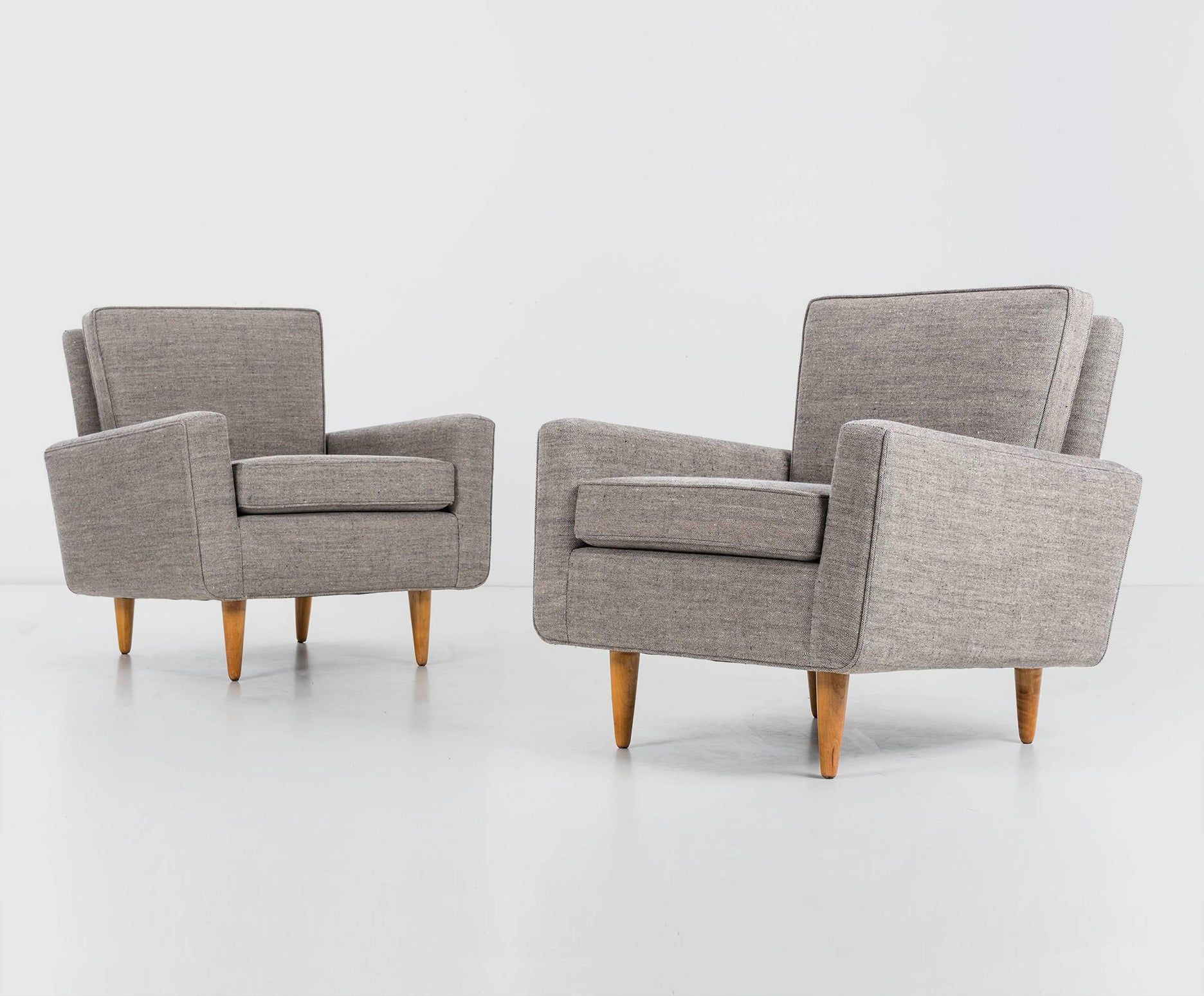 Iconic Designs
Florence Knoll Lounge Chair
About the Design
It doesn't get more timeless or starkly modern than the boxy chrome-footed Florence Knoll lounge chair.
Designed in 1954 by Florence Knoll Bassett (1917–2019) for the legendary furniture manufacturer Knoll Inc. that she helped establish with her husband Hans Knoll, the chair is representative of all her signature gestures, from the sturdy construction to the button tufting, and like the rest of her work, it embodies the very essence of modernism.
In many ways, Knoll was destined to become a household name. Orphaned at a young age, she was enrolled at Kingswood School, part of the Cranbrook Academy of Art, which became home to many stars of mid-century modern design. She later flourished in her architecture studies with Bauhaus masters like Marcel Breuer and others. Knoll was a protégé of Ludwig Mies van der Rohe at Columbia University's School of Architecture, and her lounge seating, with its clean architectural lines, takes cues from her mentor.
Deeply inspired by the Bauhaus and its belief in melding art with industrial techniques, Knoll revolutionized the workplace. "Every time you see Barcelona chairs and a table in a lobby, that's her [influence]," Kathryn Hiesinger, a curator at the Philadelphia Museum of Art, told the New York Times.
When Knoll designed this chair as part of her lounge series, which included a sofa, she called it "meat and potatoes" furniture and believed she was merely filling a need. While there's no disputing the utilitarian properties of her classic pieces, they're geometrically striking objects. The Florence Knoll lounge chair — with its low seat height and simple profile — would work in any setting, and Knoll was equally versatile. It's hard to imagine modernism without her.
Florence Knoll Lounge Chair
Previously Available Items
More Florence Knoll Designs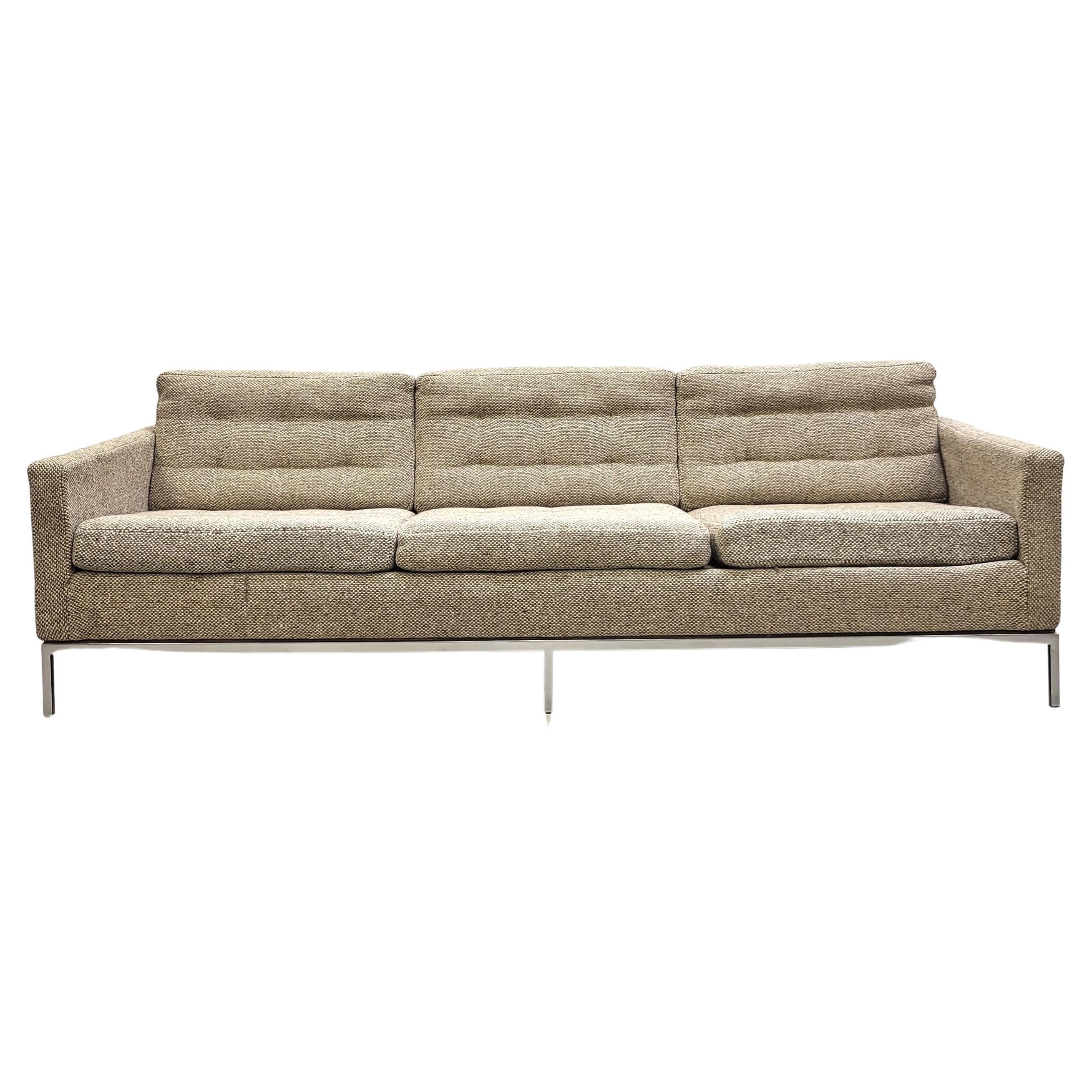 Materials
Fabric, Metal, Stainless Steel
Shop All