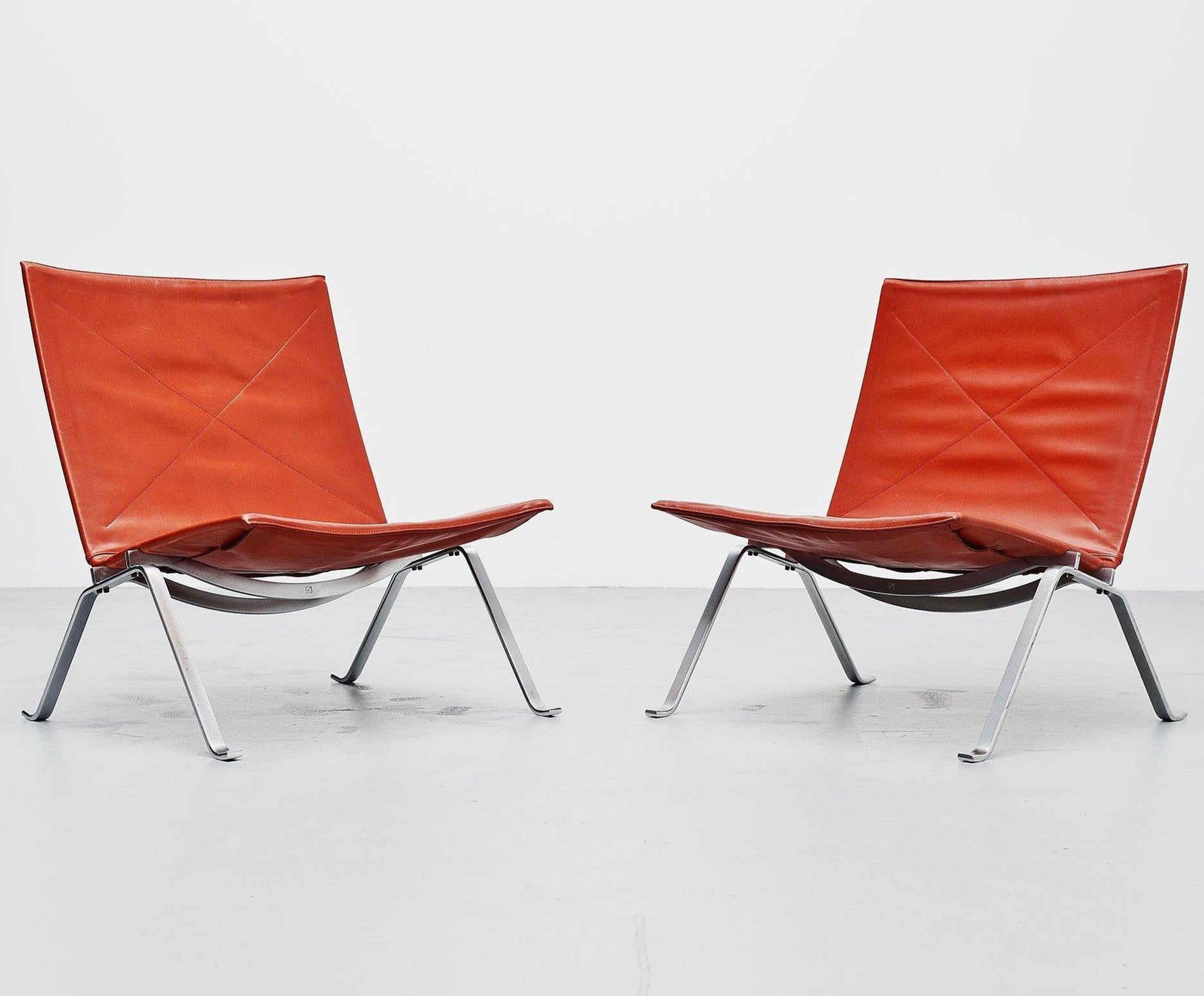 About the Design
While his mid-century Danish peers were working with wood, Poul Kjærholm (1929–80) found inspiration in the structural potential of steel. His innovative PK22 chair, designed in 1956 for E. Kold Christensen, offers a modern take on the style of ancient folding chairs through its 20th-century engineering.
Trained as a cabinetmaker, Kjærholm was influenced by Ludwig Mies van der Rohe, whose 1929 Barcelona chair — created with Lilly Reich — anticipated the PK22 with its angled metal frame and leather welted cushions. Kjærholm's pieces balanced precise lines of stainless steel with leather, rope and wicker, each selected with a consideration of how they age. As the organic materials take on imperfections and wear, their patina contrasts with the enduring strength of the steel.
The PK22 chair followed the PK25 lounge chair — completed by Kjærholm while he was studying at the Royal Danish Academy of Fine Arts in Copenhagen — and reflected his evolving approach to design. Whereas the PK25 involved a single steel piece with a rope seat, the PK22 chair offered a simpler shape. Its two leg pieces bend into feet and are connected by two crossbars that curve downward to support a rectangle of leather or woven cane. This allows a person to rest without feeling the metal on the seat or the front edge, and it also makes for easy disassembling.
Because every element of the PK22 chair's spare construction is visible, Kjærholm considered its aesthetics down to its exposed joints. Its immediate commercial success fueled Kjærholm's career, and Fritz Hansen continues to manufacture the chair today.
More Poul Kjærholm Designs