In many respects, mirrors are to interior design what jeans are to dressing. Exceedingly versatile. Universally flattering. Unobtrusively elegant. And much in the same way that denim can run the gamut from a pair of garden-variety blue jeans to a feather-embellished, beaded distressed denim hiphugger by Tom Ford, all mirrors are not created equal. But even in their most elaborate incarnation, mirrors are still the heavy lifters of interior design, visually enlarging and illuminating any space. Below, scroll through 12 rooms that use mirrors to unusual, dramatic, quirky or just plain unexpected effect, while still capitalizing on their functional abilities.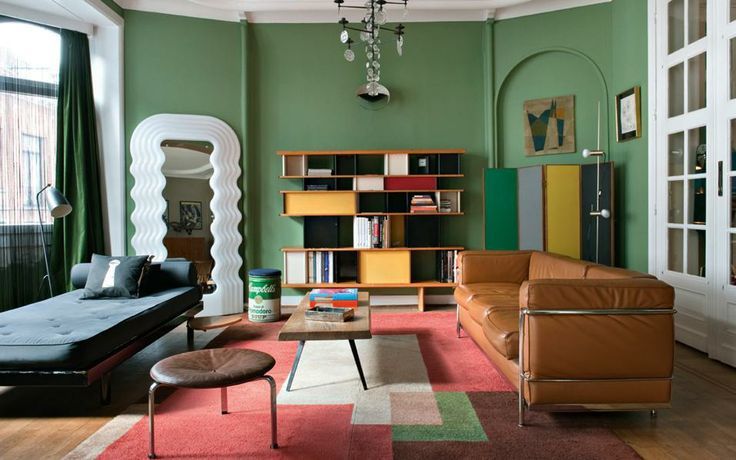 Amidst carefully selected Jean Prouvé pieces, an Ettore Sottsass Ultrafragola mirror graces this beautifully kaleidoscopic apartment in Brussels, Belgium.
Photo courtesy of Gestalten.
---
The singular Dennis Severs' House — one of the many unique London "House" museums — offers a historically accurate depiction of 18th-century British interior design, including this fine example of a quirkily displayed Regency convex mirror.
---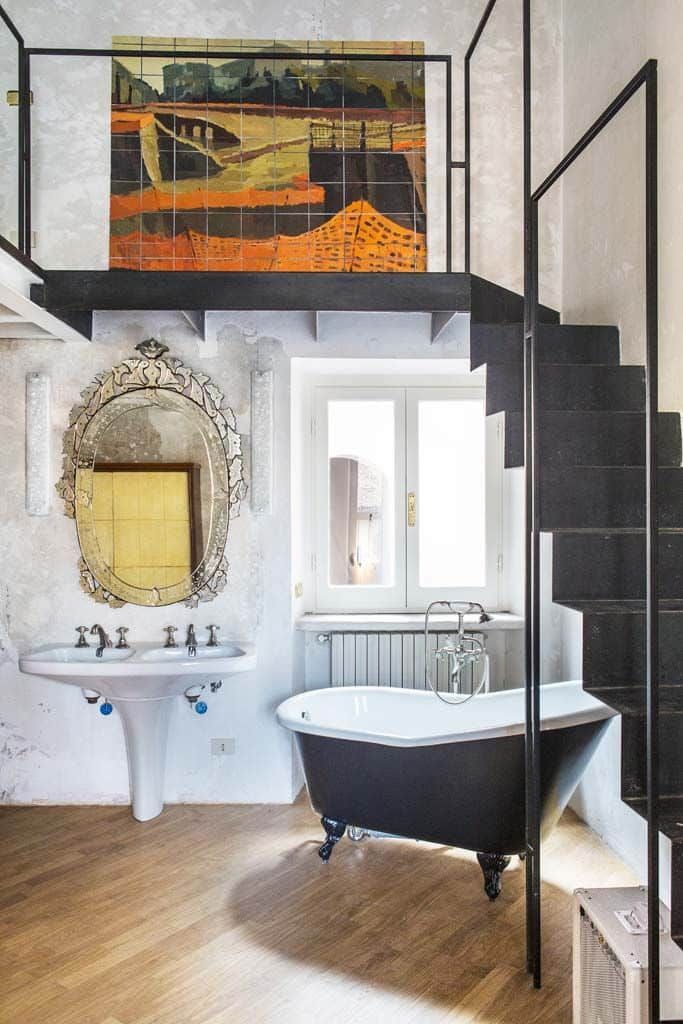 A decorous, antique Venetian mirror adds a baroque and patinated glamour to any room, but particulary when juxtaposed against clean-lined modern accents in an unexpected context (read: a bathroom!).
---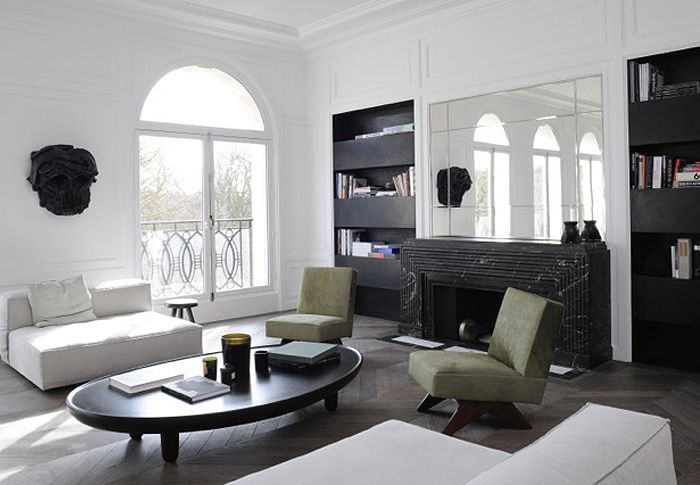 Matte, brushed and neutral-toned surfaces prevail in this Paris apartment by interior designer Joseph Dirand. The one exception? A large beveled mirror that adds depth, light and shine to the space, and subtly echoes the lines of the wall paneling.
---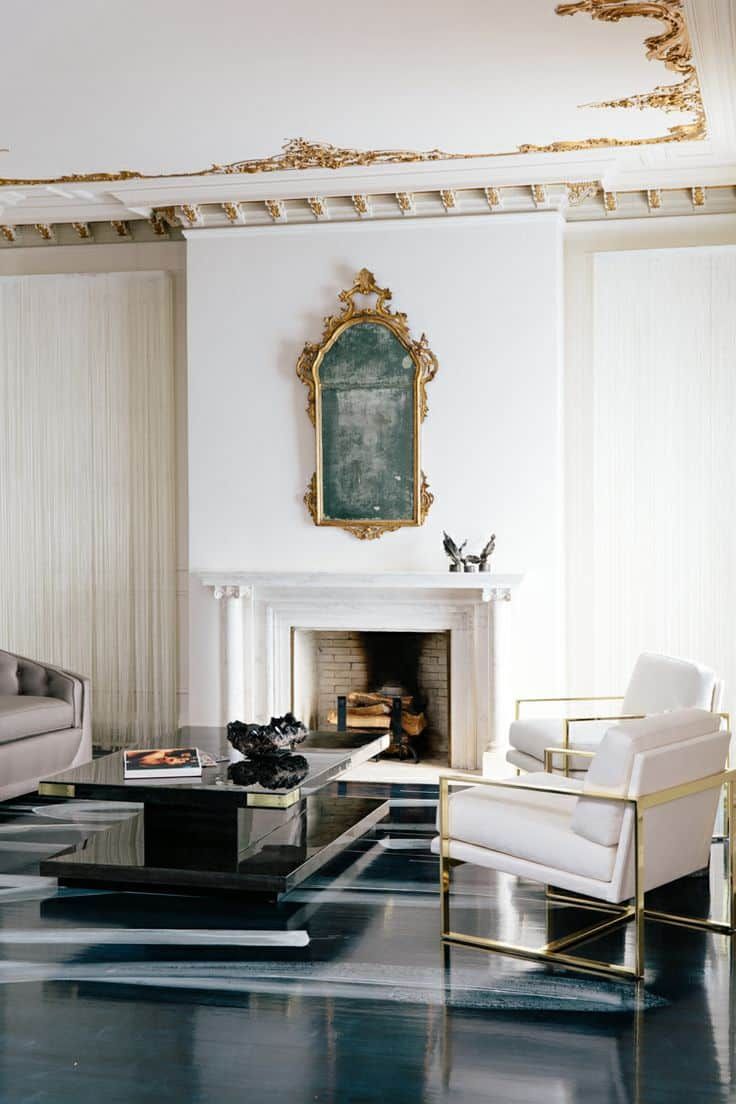 When interior designer Catherine Kwong created the living room of the 2013 San Francisco Decorator Showcase, she sourced the antique gilt mirror was specifically to echo the ceiling's fine gold detailing.
Photo by Bess Friday.
---
For this Notting Hill bathroom, Maddux Creative placed two octagonal brass mirrors side-by-side. The highly symmetrical arrangement, reflected by the addition of matching sink basins, adds drama and visual interest to the room.
Photo by Ricardo Labougle via Maddux Creative.
---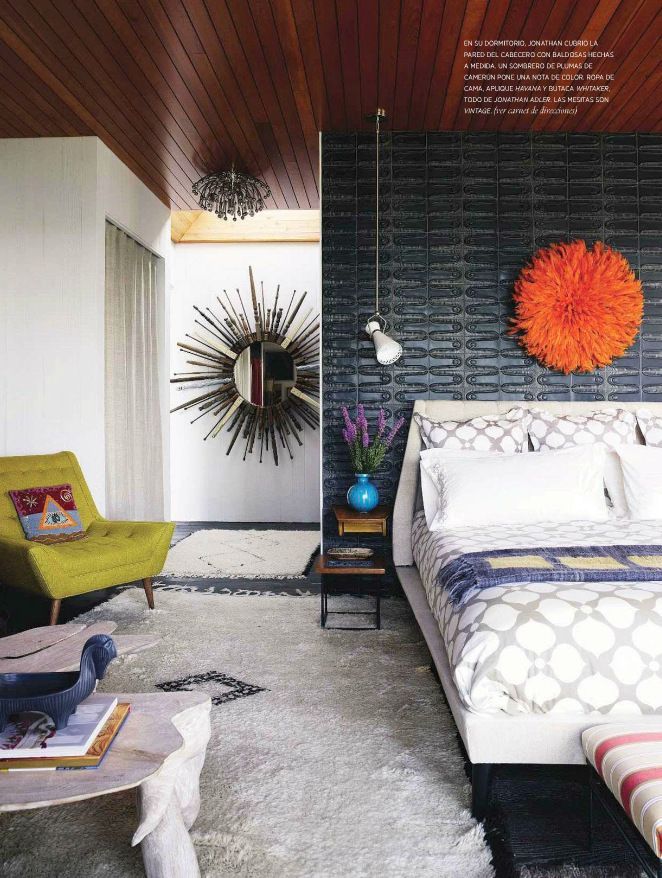 There's a unmistakable 1960s vibe at designer Jonathan Adler's Shelter Island retreat. A sunburst mirror in one of the home's bedrooms makes a powerful, period-appropriate statement piece.
Photo by Richard Powers for AD Spain.
---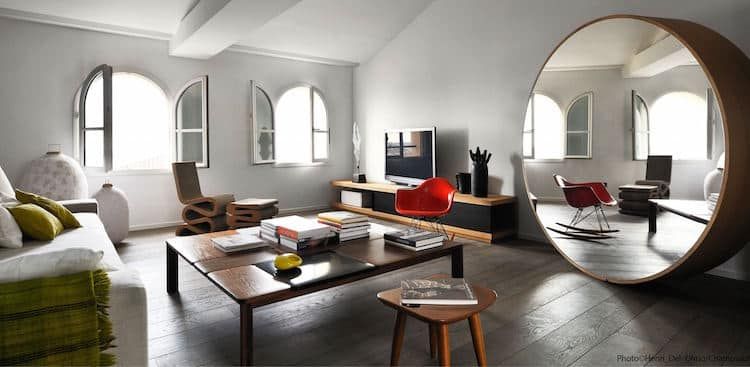 An oversized round mirror inside this Marseille apartment — designed and renovated by Adrien Champsaur Architecture — adds a graphic, fantastical element to the room.
---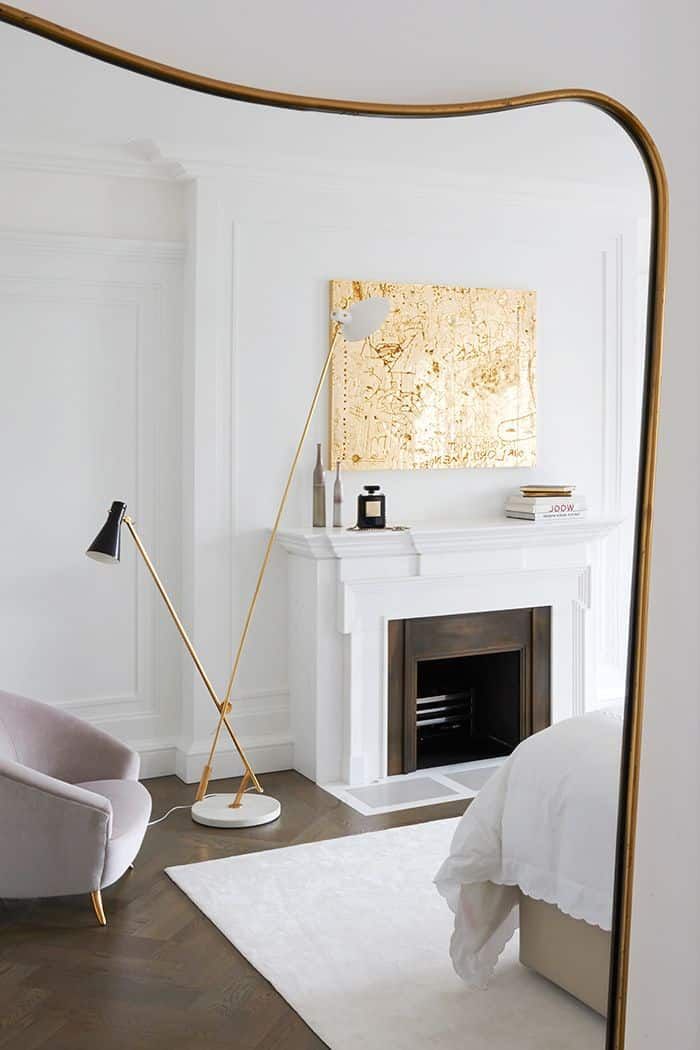 An elegant, curvilinear mirror created by Gio Ponti in the 1950s reflects the exquisite minimalism of this London bedroom.
Photo by Adrien Dirand for AD France.
---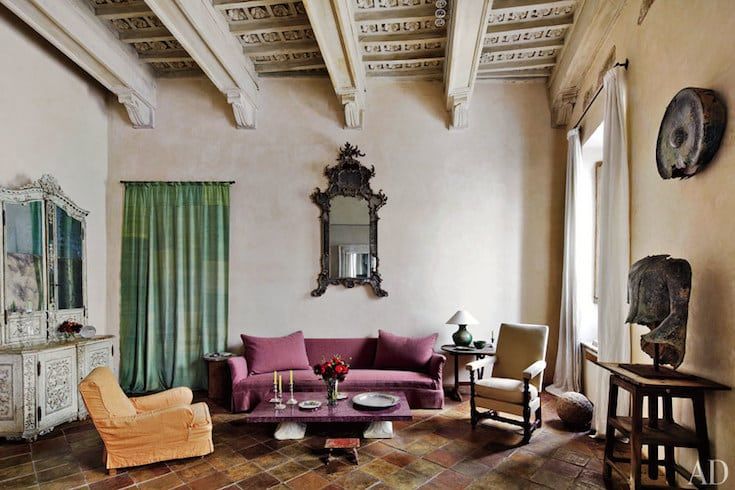 Against a grandly proportioned, uncluttered wall, an antique Italian mirror commands attention inside a 17th-century Roman apartment designed by Axel Vervoordt.
---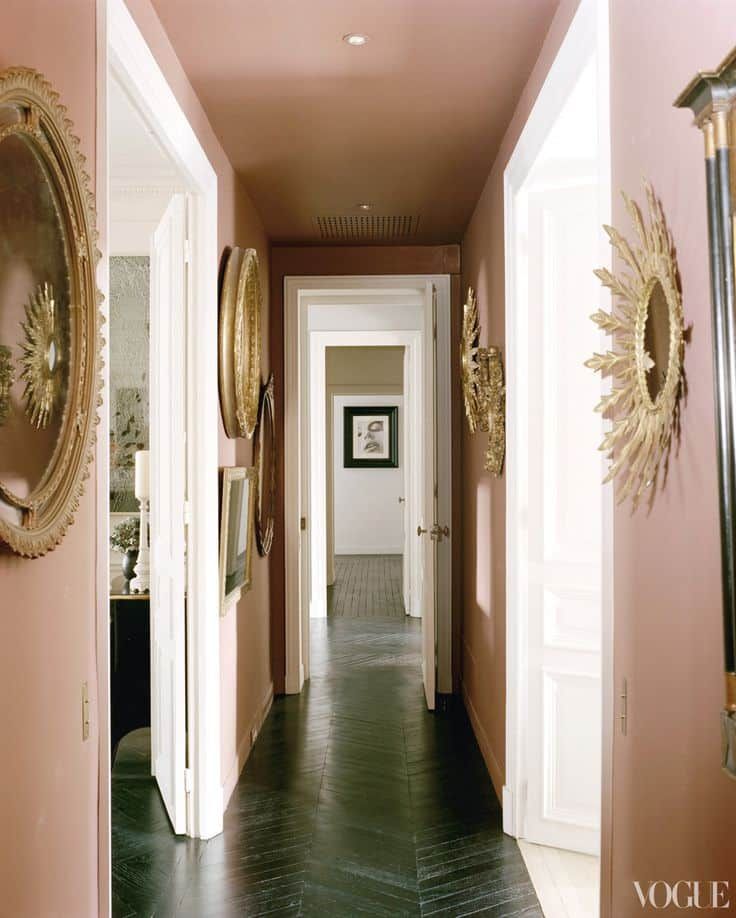 The dusty rose color of the hallway in this Parisian apartment provides the perfect canvas for an extensive collection of gilt mirrors.
Photo by François Halard for Vogue.
---

In the 1970s, Richard Ohrbach was the designer of choice for the likes of Liza Minelli and Henry Fonda. The playful, Pop Art-inspired bathroom he created for the above New York City apartment makes use of round mirrors to refract prismatic color from the plastic arcs, circles and triangles he installed throughout the room.