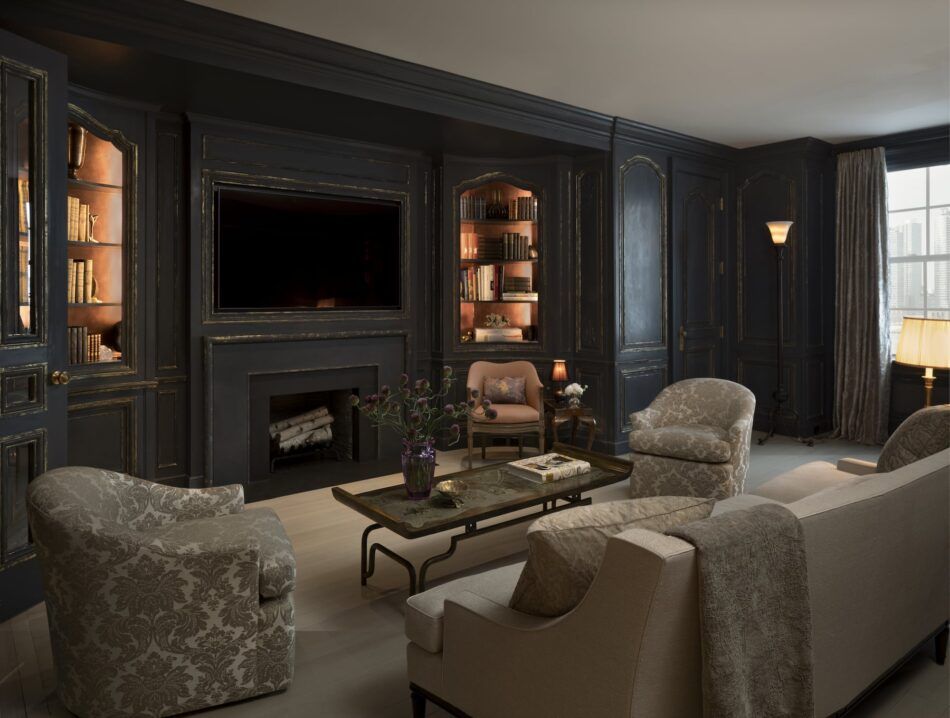 Color is a not-so-secret weapon for many designers, a place to begin in a room. But what about no color? That was the starting point for a paneled prewar living room by Clive Lonstein on New York's Upper East Side. Light and dark are the real subjects here, says Lonstein.
"The interesting juxtaposition is the dark shell of the room with light contents," he explains. "In essence, a room that is derived from a monochromatic scheme but doesn't appear monochromatic at all."
Cutting through the fabulous gloom created by a charcoal-gray lacquer finish are an Imperial Palace coffee table by Philip and Kelvin LaVerne from 1stDibs and vintage lighting from Maison Jansen (table lamp) and Just Andersen (standing lamp).