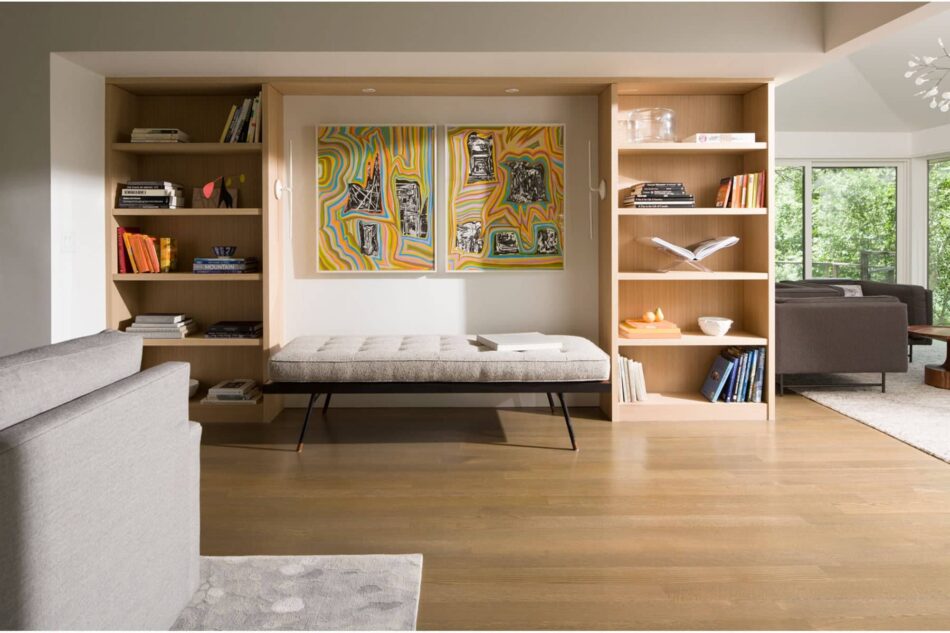 What are some small DIY projects I can do from home?
"A way to really make an impact is to rethink shelves: rearrange books and swap accessories. Doing this on a coffee table or a side table can also be really great. And add some fresh flowers. Two great splurges right now are a lovely candle and flowers from the grocery store, where you're still allowed to go!" — Martha Dayton
Photo by Steve Henke
---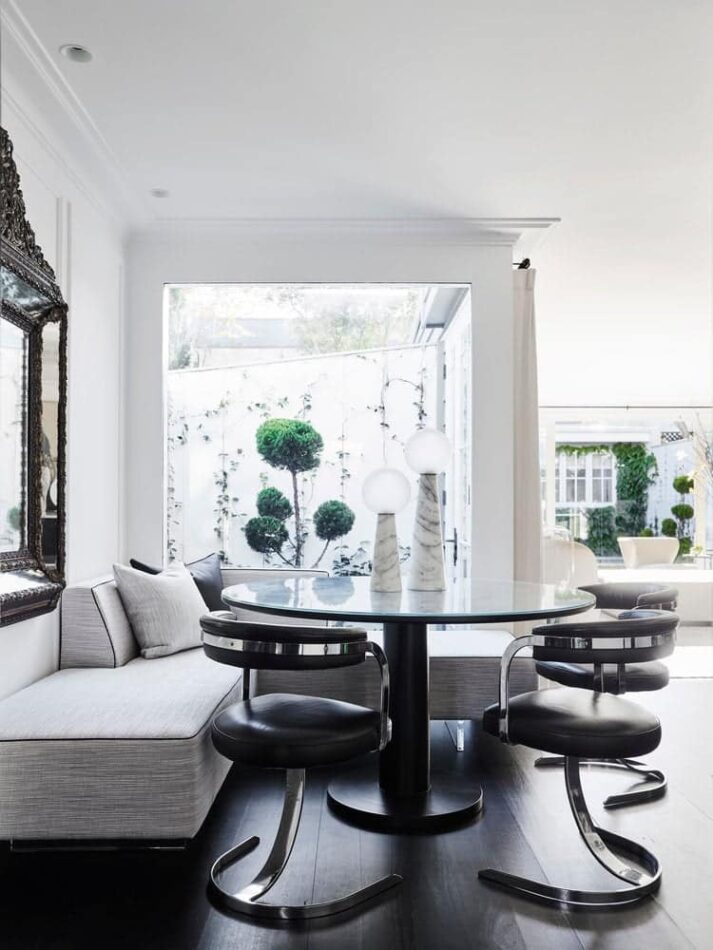 So many of us are working remotely now. What are your home office essentials?
"The design and vibe of your working environment are incredibly important! If you can, set up near natural light, and get some desk accessories that make you feel happy and inspired." — Poppy O'Neil of Poco Designs
Photo by Anson Smart
---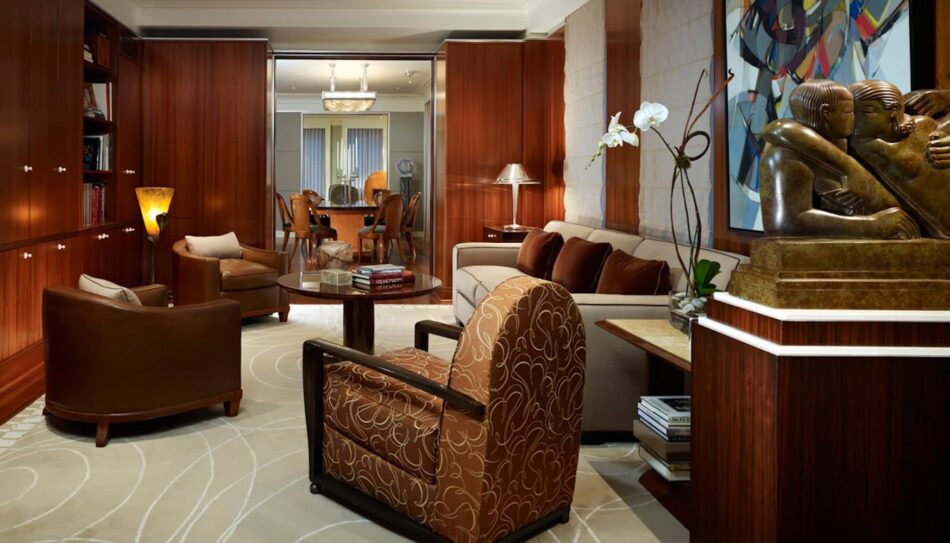 How do you create — and keep — a boundary between your work and personal spaces?
"I have to say, since I've been working from home, there have been few boundaries. I go from the bed to the dining table to the sofa. All surfaces are fair game during social distancing." — Bruce Fox
Photo by Steve Hall
---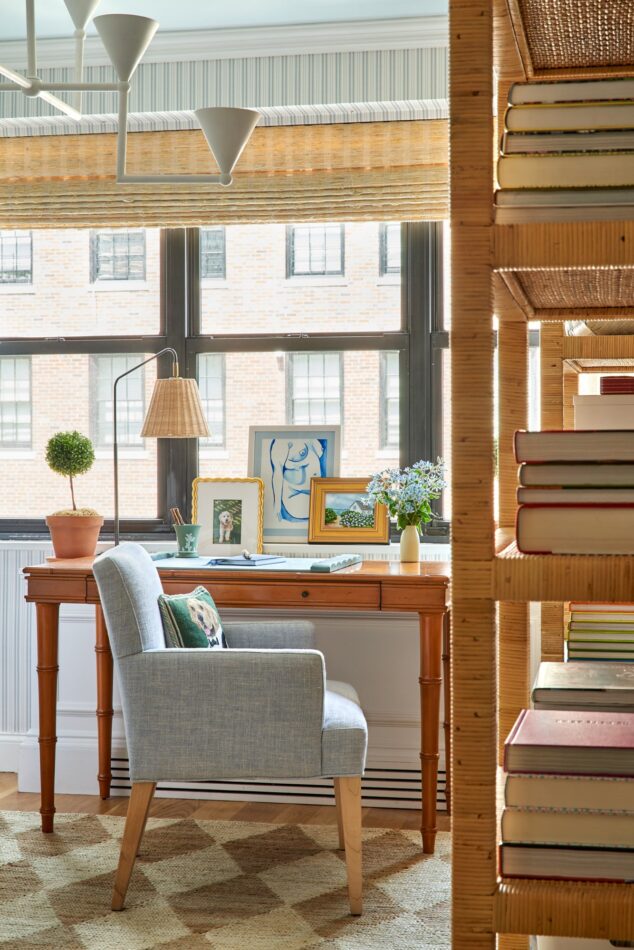 Where is the best place to set up a home office?
"With a seven-month-old and a dog, things can get loud sometimes! My home office is a respite from all the noise in my apartment. The neutral palette with calming pops of blue and lots of hits of texture allows me to focus, and placing my desk in front of the window really helps me find inspiration from the view outside.
"I think the best place to set up a home office is in a space where you can shut a door or close yourself off if you need some quiet. It should also be near a window so you have natural light. Natural light makes all the difference!" — Ariel Okin
Photo by Seth Caplan
---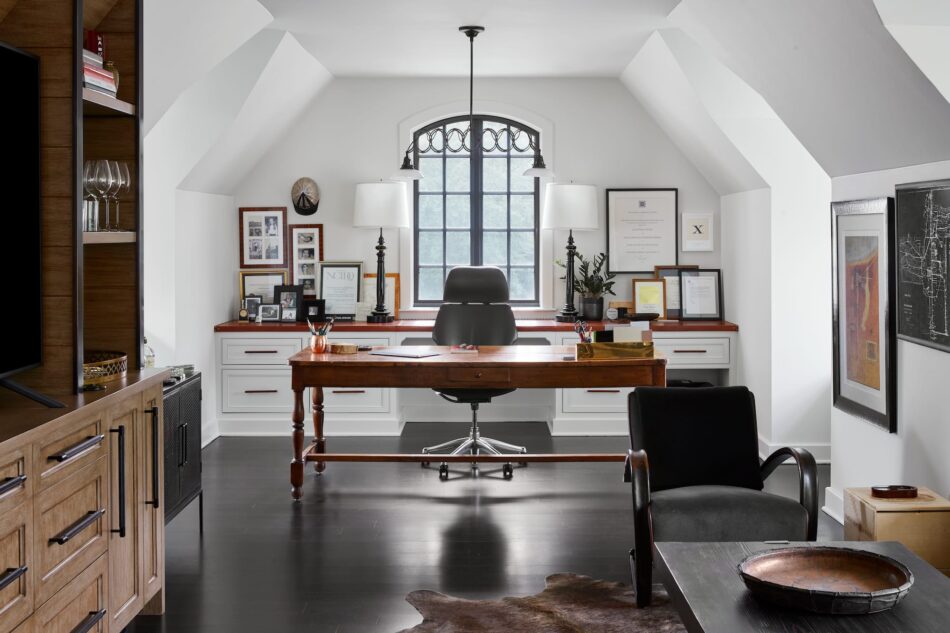 Where do you find inspiration or decompress when you're working from home?
"I feel inspired being surrounded by personal memorabilia, photos of friends and family and reminders of important occasions, which are all mounted on the wall directly across from my main desk." — Frank Ponterio
Photo by Dustin Halleck