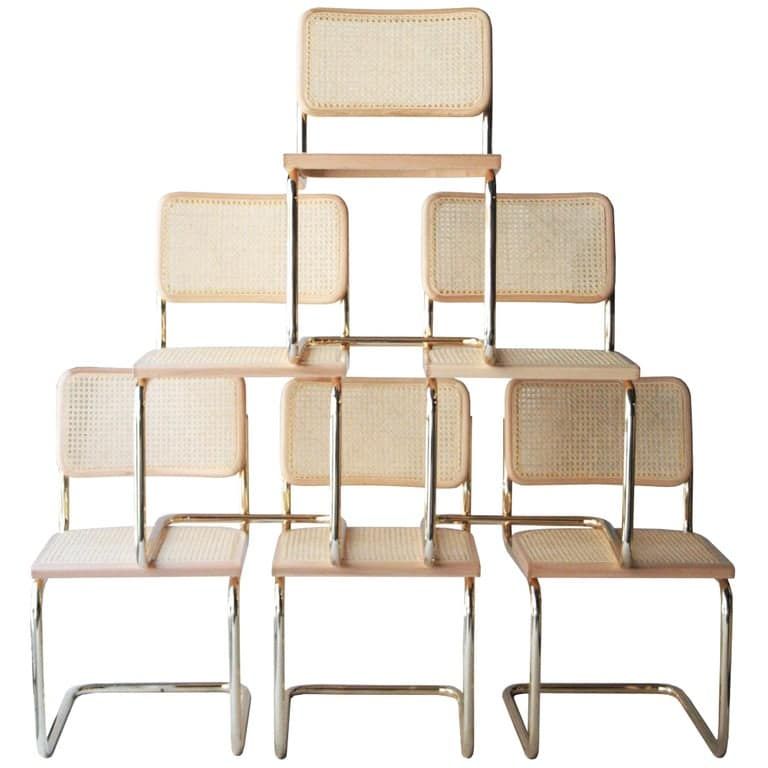 If the interiors people have been saving on Instagram lately are any indication, we'll be seeing a lot more cane in 2019. Cane has been cropping up everywhere, from sleek armchairs to lounge chairs, side tables and desks, not to mention quirky pendants, Shanghai offices and Mexican restaurants.
In case you're wondering, cane refers to the peeled-off bark of rattan, an Old World species of climbing palm, while wicker may be used to describe natural or synthetic materials that were woven into a pattern. Raffia, another term thrown around when discussing woven furniture, refers to a palm tree native to tropical regions in Africa.
Of course, designers' obsession with traditional artisanal techniques is nothing new. Marcel Breuer's tubular Cesca chair, a design originally conceived in the 1920s, has drawn renewed attention in the past few years. And the popularity of materials like raffia and wicker reflects our desire for all things handmade.
Still, a trend can feel meaningless without proper context, so we asked the designers behind some of our favorite pieces to explain why they find cane inspiring. Here's what they told us about working with the material of the moment.

---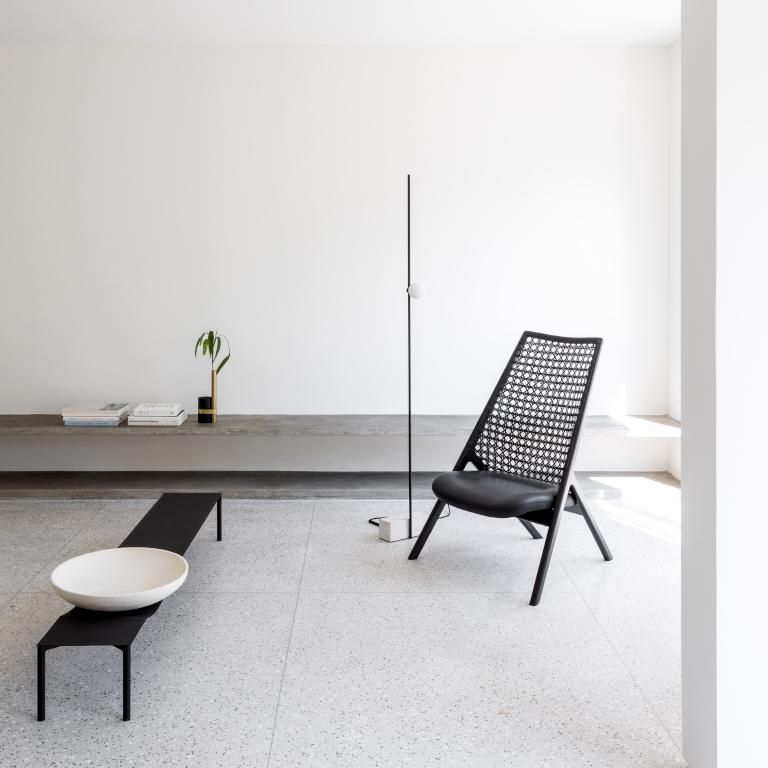 You can't discuss Brazilian furniture without cane, says São Paulo designer Guilherme Wentz. It's a staple of Brazilian modernism, perhaps because it's a lighter alternative to upholstery and the country has plenty of raw material to work with.
"I like this tropical feeling and the classic pattern," Wentz says, noting that he doubts cane will ever ever go out of style in the land of Joaquim Tenreiro. Envisioned as a statement piece, the Tela lounger features cotton thread for comfort and a contemporary large-scale pattern that feels unexpected.

---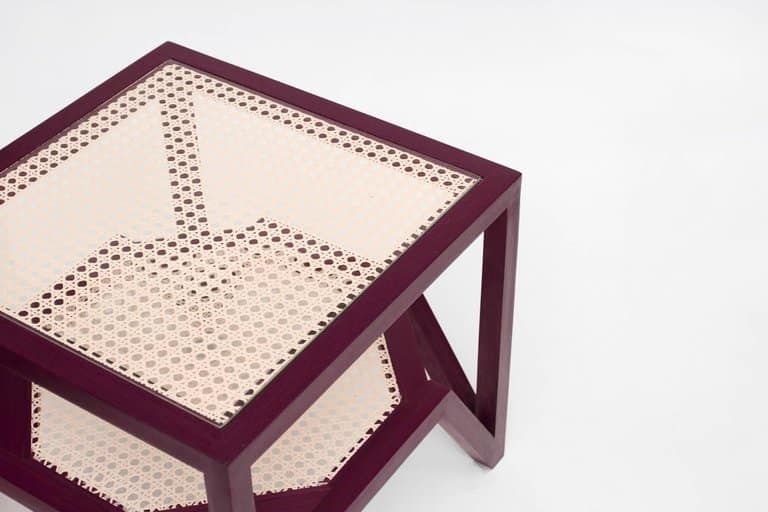 Brazilian designers Caio Bahouth, Lucas Portes and Vinicius Mesquita, who founded O Formigueiro in 2013, are drawn to the idea of subverting the traditional uses of cane. "We like to transfer cane to other surfaces, like tabletops," as opposed to its typical use in seating, says Bahouth. The designers' eye-catching side table is assembled by hand using electric and manual tools, its legs carefully joined to the eight-sided base.
Given cane's strong roots in colonialism — the Kingdom of Portugual claimed Brazil at the start of the 16th century — Bahouth finds it amusing that the material is getting a new life in contemporary furniture. This may, he suggests, be because "traditional, handmade and slow-manufacturing techniques are being rediscovered."

---
Milan designers Niccolò Adolini and Daniel Simonini of Adolini+Simonini appreciate cane's rich history and traditional look. "It's a mellow, soft material that people identify with," says Simonini, while admitting that creating his chair can be a bit tedious.
Choosing the finest material is important, but so is working through prototypes that seem to evolve from moment to moment. The parts are assembled by hand "like a puzzle," using a mock-up and CNC machinery, and pass through several sanding stations until they're soft as silk. The wood is then treated to give it durability, resistance and color, and a seat in leather or other premium textile is added before the cane is firmly secured to the back.
---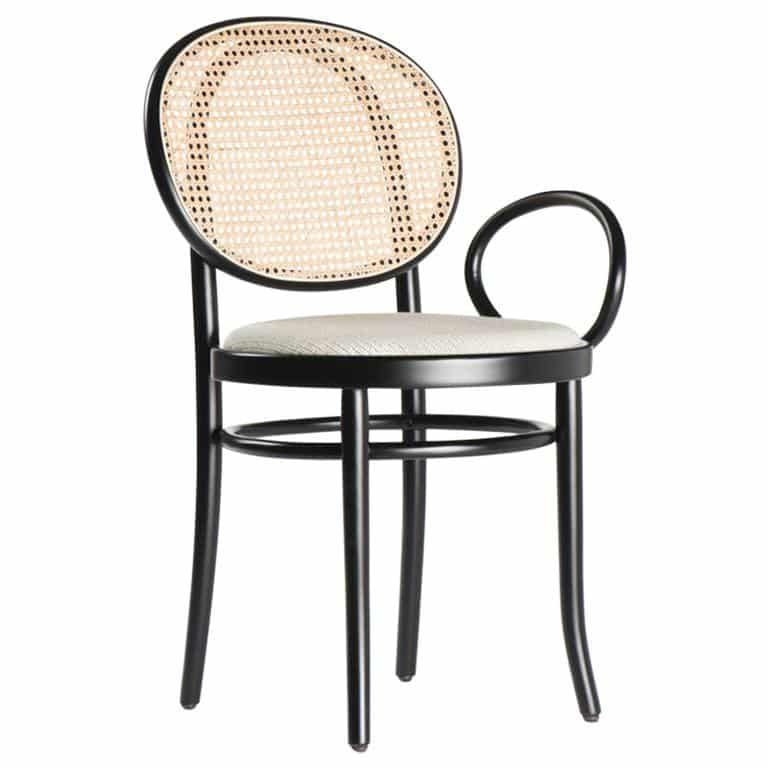 Anna Lindgren and Sofia Lagerkvist, the design duo behind Stockholm firm Front, always wanted to incorporated cane in their bentwood designs. They've had trouble, however, finding the right manufacturer to bring their quirky creations to life.
"Working with bentwood involves a lot of craftsmanship," they say. The pair wound up tapping the storied furniture maker Gebrüder Thonet Vienna to craft a piece inspired by the circular forms of its own classic N.14 chair. Like the original, N.0 plays with curves, expressed here in an oblong armrest and a circular woven cane back. The designers chose a cushion seat to make the piece more modern and easier on backsides.

---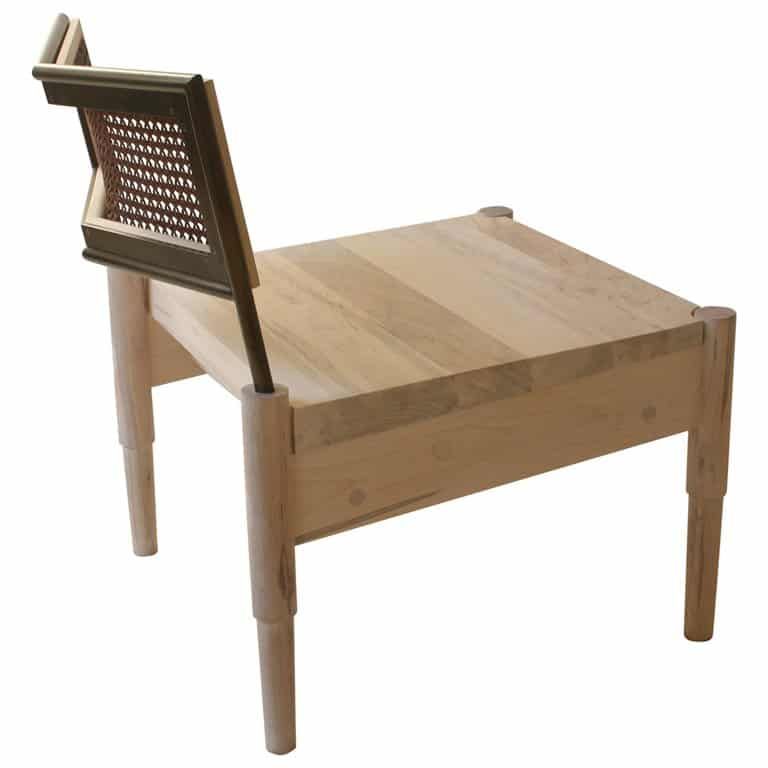 Lydia Meyer and Sam Link, founders of Chicago's Laylo Studio, are longtime fans of cane. Instead they employed calf leather — "the same type used to stitch together baseball gloves," Link notes — for their hole-to-hole hand weave, thereby putting a fresh spin on the traditional pattern. Their lounge chair, which they'd place in a "minimally styled great room with a wood-burning fireplace," uses only locally sourced materials.
After letting the raw lumber adjust to the climate in their Humboldt Park studio for at least a week, Meyer turns it into legs on the duo's antique lathe. Next, the mortise and tenon joinery is laid out and cut by hand with a chisel and mallet, and Link begins fabricating the metal backrest. A removable wooden frame is built to fit the backrest, at which point Meyer works her magic weaving the calf leather lace. One of the final steps is to add the seat, which is "joined, carved and notched" to sit in the frame perfectly.