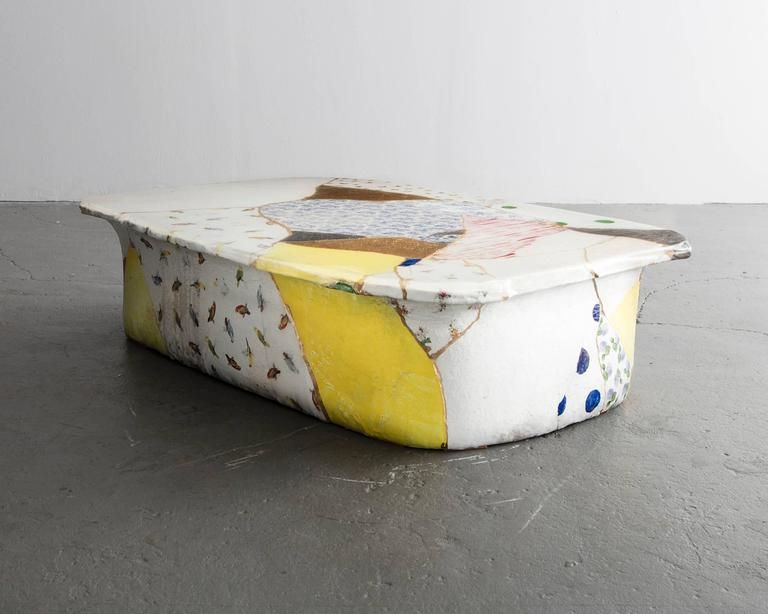 These days ceramics are everywhere, from tiny figurines to large-scale vessels. We've noticed that artisans are producing more and more furniture pieces in clay, too. The ubiquity of ceramic reflects a passion for going back to the basics to make something new. We asked 11 contemporary designers and artists about their love for ceramic creations.
---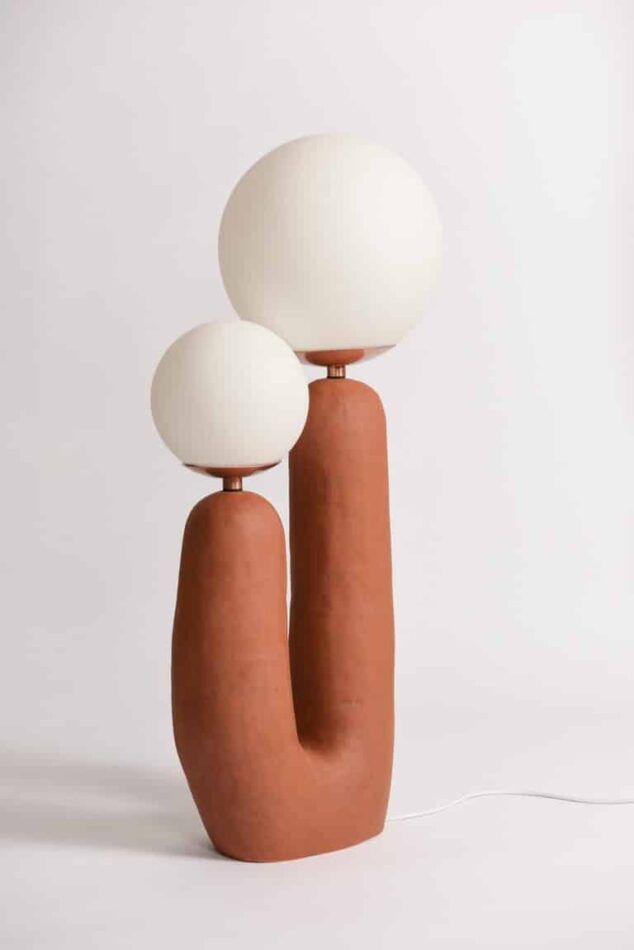 "The shape of the Oo lamp is supposed to resemble the curvature of our bodies, while the texture is similar to the imperfections of our skin," says designer Eny Lee Parker.
"All the ceramic bases are handmade in my studio in Brooklyn. They are very unusual in size — too big for a table lamp and too small for the floor — but I like the idea of getting creative in placing objects in unexpected spaces."
---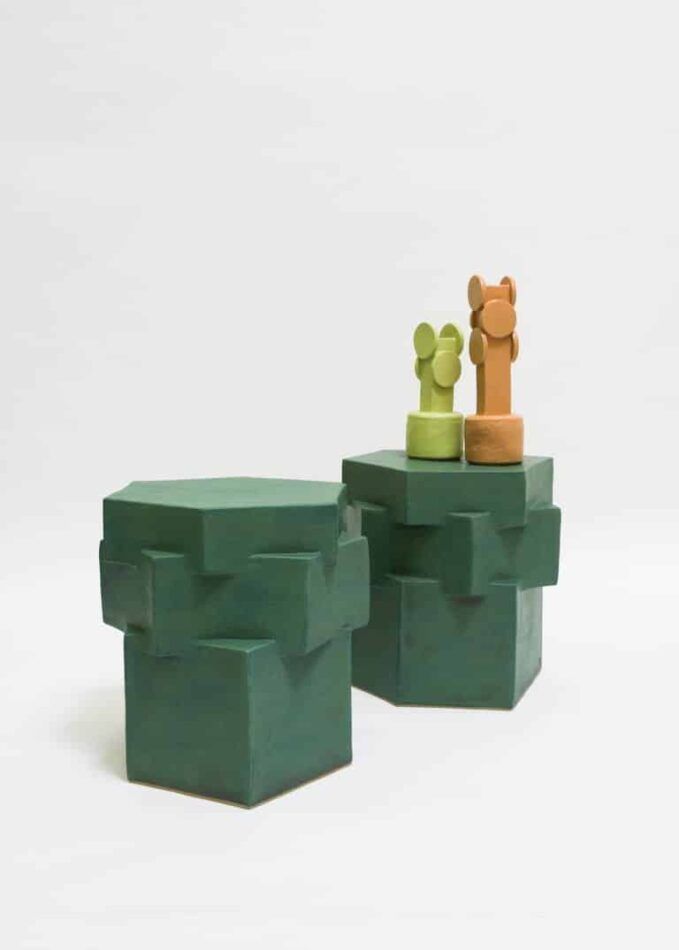 "The hexagon side table is based on Brutalist architecture, industrial processes and sculptural forms," says Los Angeles–based artist and designer Bari Ziperstein. "A continuing series of interlocking shapes, this form can be found repeated in theme and construction in our architectural-scale planters and end tables."
Available in several colors, the table is constructed upside-down by hand in Ziperstein's studio. It dries for up to three weeks and is fired twice in a very controlled fashion.
---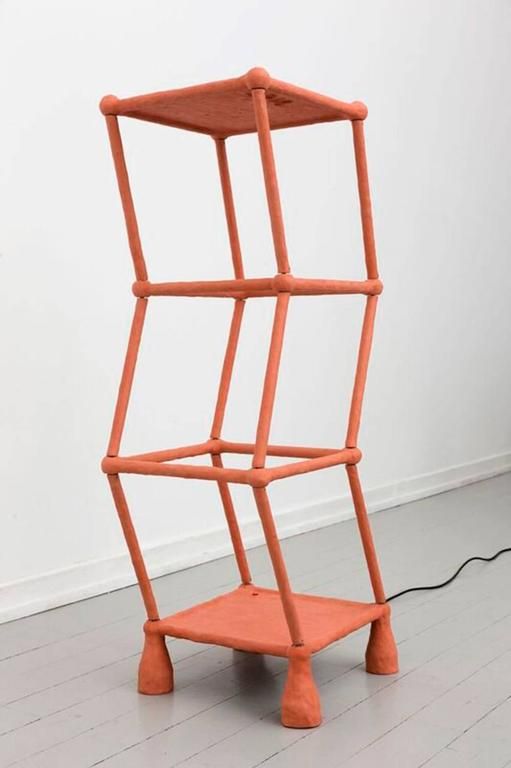 "The primitive aesthetic has permeated contemporary design language as a way of reconnecting to basic forms of craft in the modern environment," says Saša Štucin, cofounder of Soft Baroque.
"The dancing shelf, the donor skeleton, is the antithesis of this. It's a gimmick condensed out of the Chinese manufacturing industry, with little relation to the handcrafted. The Primitive Progressive plinth is a dynamic display that reanimates and anthropomorphizes the idea of the standardized white-cube plinth."

---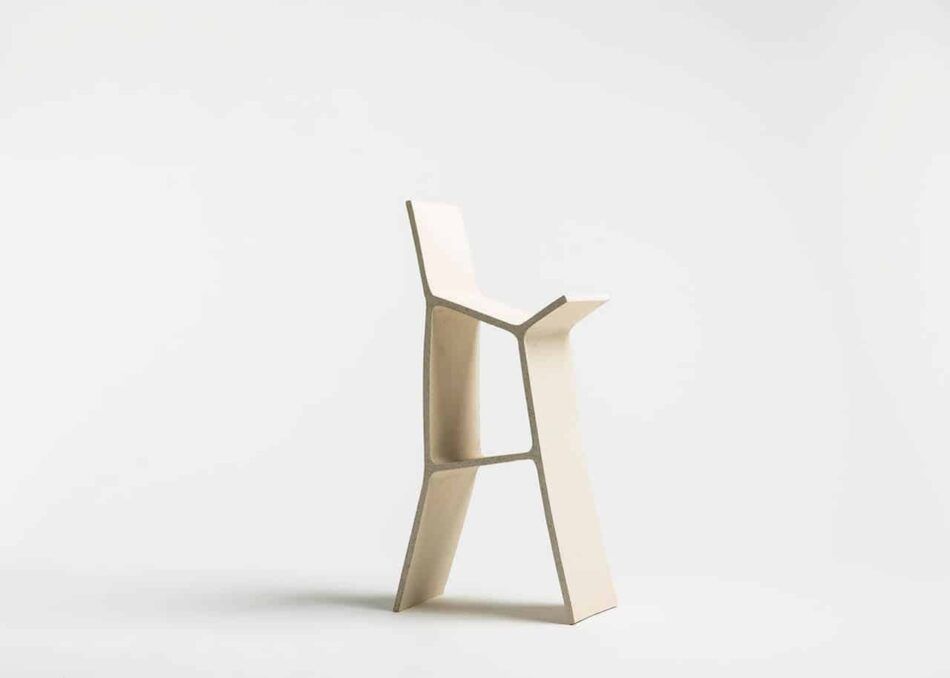 "This piece respects the origin and preserves the raw and natural look of the terra cotta," says the Geneva-based French creator and designer Clément Brazille, whose work explores the potential and limits of materials. "I draw inspiration from vegetal and animal biology. Every piece from the Famille Terre collection is unique and created spontaneously."
---
"This piece is a collaboration between Monty J and myself," says Mikel Durlam. "Monty and I have worked together for the past couple of years, creating small sculptures, planters and lamps that are a synthesis of our separate interests. MM0006 reconfigures my fascination with stark porcelain, lunar shapes and vibrant metallic gold, along with Monty J's strong interest in precarious-looking balance, sinewy insectoid legs and unexpected mixed media, such as feathers and fur."
---
"This ceramic chair was created in collaboration with Robert Pulley for the inaugural opening of w/ [pronounced 'with'], a collaborative platform that I founded in 2018 to foster new relationships between art, design and industry," says furniture and exhibition designer Jonathan Nesci. "It has been really exciting to learn about Bob's process and watch a master of clay realize my forms. This unique work was coil-built ceramic. It was fired and then glazed with a black copper coating."
---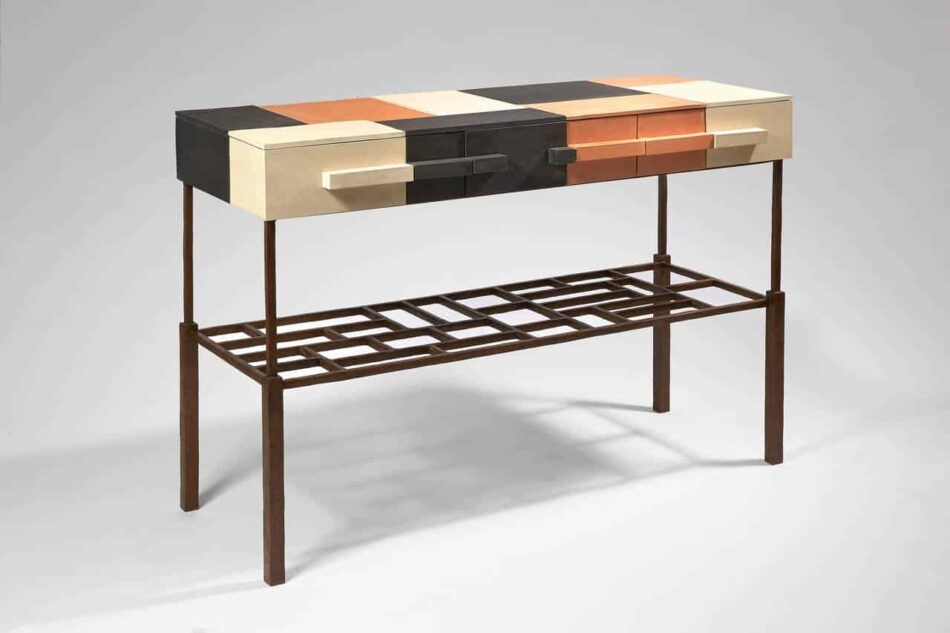 Mainly inspired by the earth colors of Sicily, Mattia Bonetti's Terracotta collection also refers to the raw forms of antique furniture. Here, antique materials — such as wood, terra cotta and bronze — reach a sublime simplicity.
---
Born in a small village in the Eastern Cape province of South Africa, Andile Dyalvane currently lives and works in Cape Town. Inspired by the landscape of his native region and the primal elements earth, air, fire and water, Dyalvane's ceramic pieces are connected to his African heritage. "Clay breathes," he says. "It's alive."
---
Hervé Taquet, who lives and works in the Burgundy region of France, makes pieces inspired by the 1960s and '70s ceramic creations of French artists such as André Aleth Masson and André Borderie. This mirror is an ode to the form and movement of Sancerre vineyards in the eastern Loire Valley.
---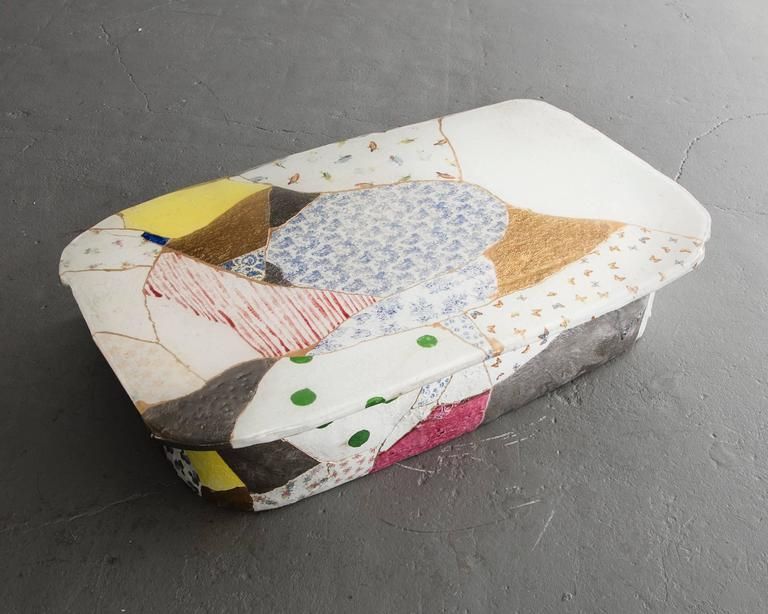 South Korean artist Lee Hun Chung handmade this piece in his studio using a traditional glazing process that originated in the 15th century. Through his master craftsmanship and painterly approach, he achieves colors and patterns that offer new possibilities for ceramic works in a domestic setting.
---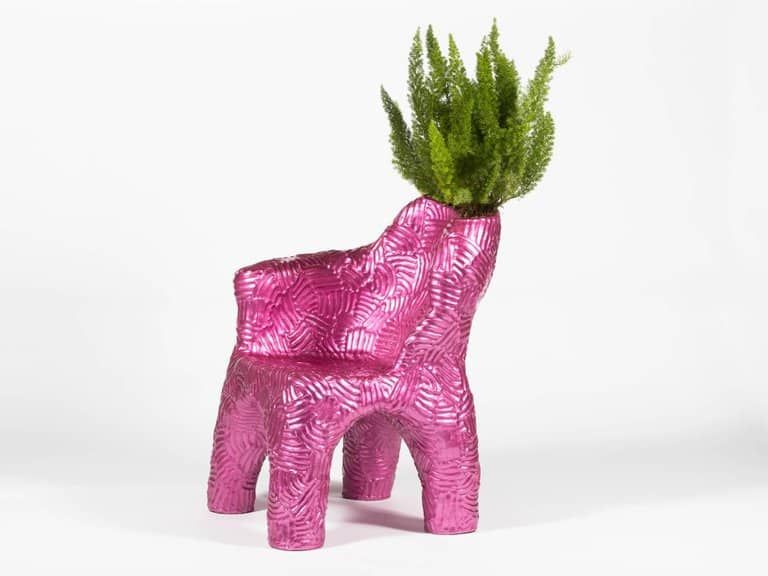 "I was researching brick production in Colombia and started making terra-cotta furniture as a way of contextualizing the building material in a new way," says New York–based artist Chris Wolston.
"Many of the factories I worked with made bricks by hand, so finger marks from the production process would often be left behind. I began noticing these finger marks around the city on the facades of buildings and on brick walls everywhere. I thought it would be nice to use this texture, with its strong reference to materiality and process, as a covering for the works similar to paint or glaze. This particular chair is from a series of ceramics I painted with bright car paints, exploring form and materiality."