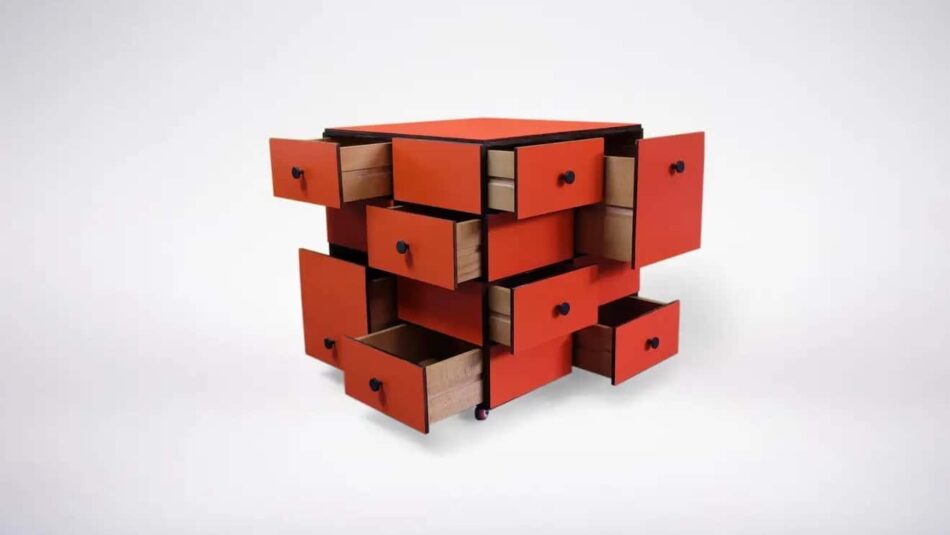 Had Cini Boeri been a man, the Milanese architect and furniture designer, who died in 2020 at age 96, might be regarded today on par with such visionaries of the mid-20th century as Gio Ponti or Marco Zanuso. She worked with both. Although she's well known and deeply respected in Italy, her renown elsewhere has been more akin to a cult following.
Boeri was one of very few women of her era to graduate from Milan Polytechnic with an architecture degree, which she did in 1951. Her illustrious career hinged on the strict economy of her designs and limited palette of materials. For example, her innovative 1971 Serpentone sofa for Arflex was crafted from just one material, polyurethane foam, and sold by the meter. Her ingenious 1987 Ghost chair for Fiam was cut from a single sheet of thick glass.
But in Boeri's earlier days, her pieces displayed a more youthful exuberance. The circa 1968 Cubotto cabinet, produced in small numbers by Arflex, is an elegantly irregular arrangement of eight drawers of varying dimensions. The wooden cube, two feet square, was finished in laminate — in vivid orange, blue, sand or white — with color-coordinated casters and handles of black-enameled brass. Its design reflects a Space Age interest in flexible, space-saving, multiuse furnishings.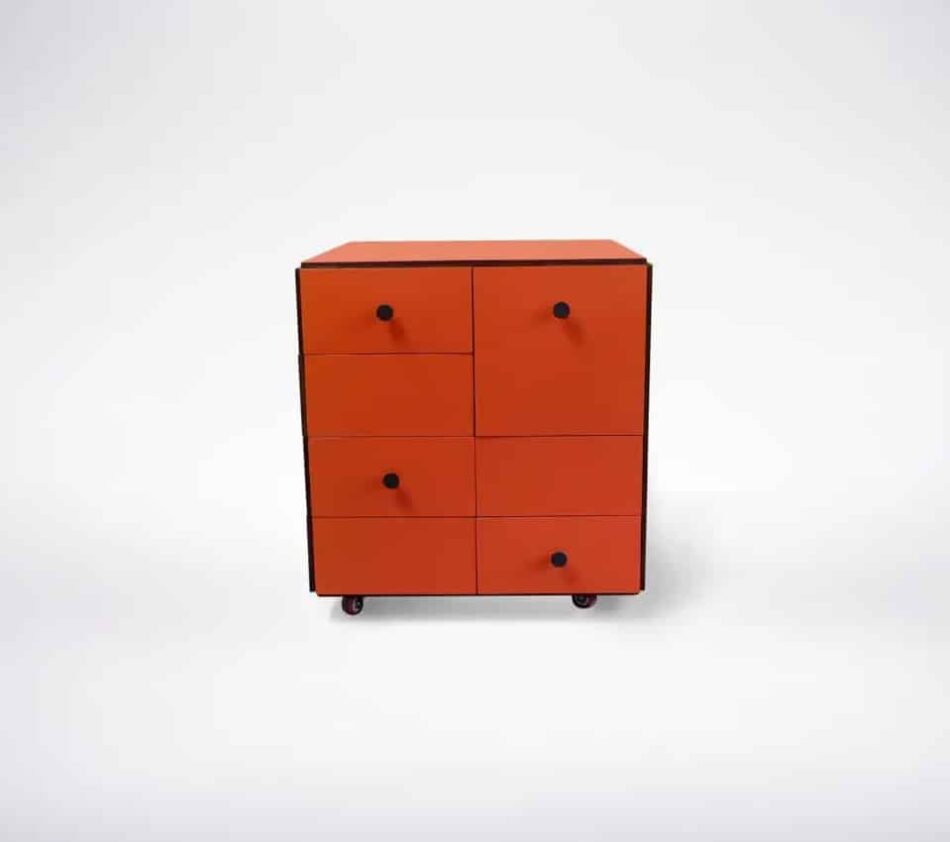 "It's a very clean piece of design," says Kaisha Davierwalla, owner and founder of Vaspaar Italy, which is offering Boeri's Cubotto cabinet on 1stDibs. "Even with its strong, square lines, somehow the vibrant colors and asymmetry have the feel of a feminine touch."