The very word "macrame" is synonymous with 1970s decor, along with sunken living rooms, shag carpeting and not-so-subtle palettes of orange, yellow and avocado. And like other trends of the time, woven wall hangings fell out of fashion as soon as the decadent, glam style of the 1980s emerged.
Now, textile arts are back in a big way. Today's weavers are finding new tapestry traditions for themselves, producing everything from minimalist behemoths to intricate bohemian creations.
"We are drawn to texture in environments, and we see tapestries as a subtle layer of soft ornament," says Lauren Larson of the New York design duo Material Lust. And Andrew Paulson, one half of the Los Angeles studio Dougall Paulson, puts it this way: "There's a primordial quality to textiles that, I think, appeals to humans on a very basic level. When you encounter a textile, you may not realize why you're attracted to it, but you recognize the fundamental draw in it that speaks very directly to what it means to be human."
Below, check out 10 of our favorite contemporary wall hangings.
---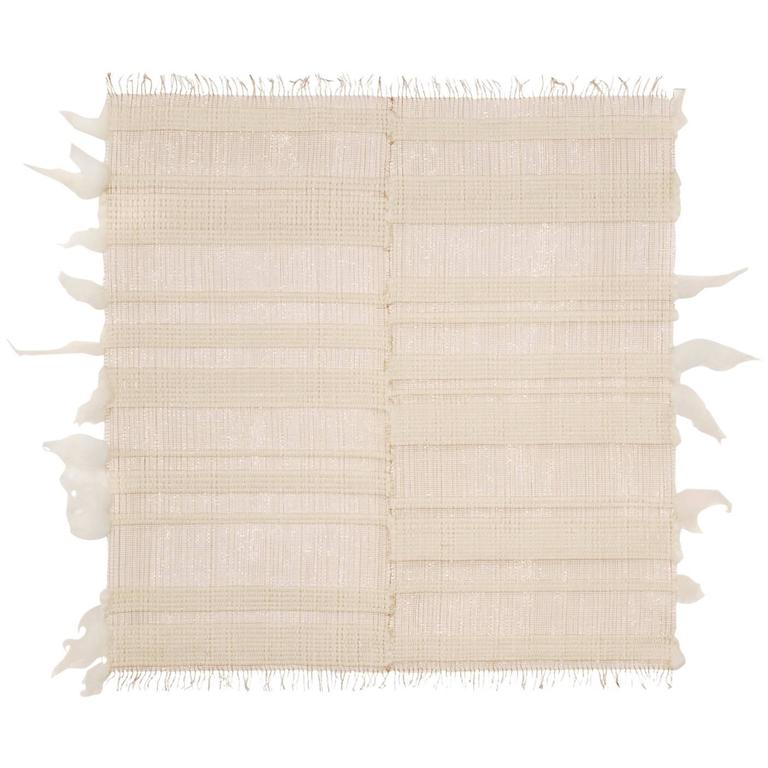 At once earthy and airy, Dougall Paulson's Atlas 319, 2015, is meant to be a contradiction between materials and product. "It's from our Atlas series, part of our debut collection of furnishings called Dark Matter," Andrew Paulson says. "The series started with a concept: How do you make a heavy material like nickel appear diaphanous — lighter than air? The Atlas series uses dimensions related to the trim size of various books, and we see these pieces as a collection of maps that can be used to help the eye navigate within a space."
---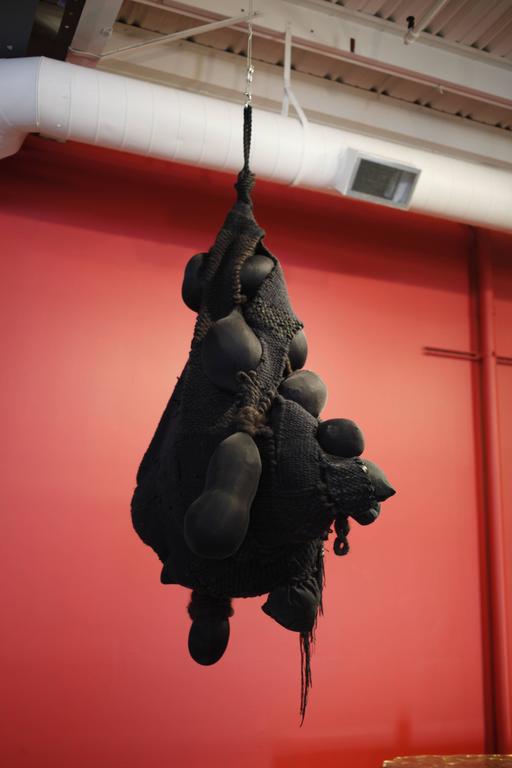 There's an unsettling current that runs through Derma Tumor 1, 2016, by Material Lust in collaboration with To Dødsfall — from the name to the color to the anatomical shape. Larson describes the piece as "borrowing from the eccentricities of the human body — growths and scarring among them — the collection is an exploration in material and surface manipulation." She says the piece can either be displayed on the floor or hung from the ceiling. However you decide to use it (or any wall hanging for that matter), Larson notes that "their beauty is in their flexibility."
---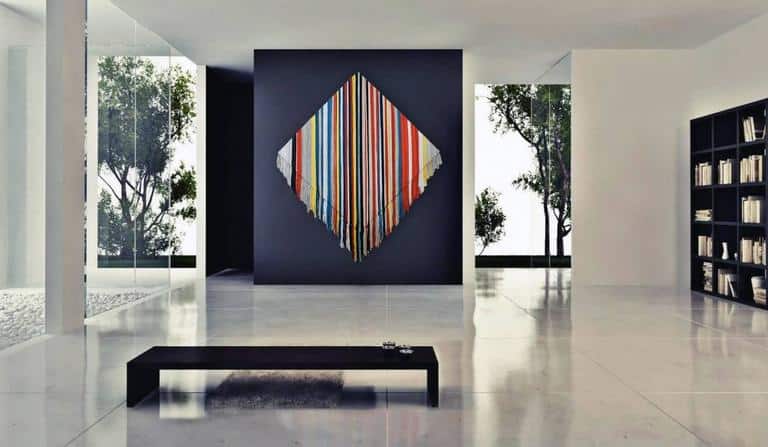 With its bold colors and oversize scale, Dutch artist Ien Lucas's 2017 wall hanging is a vibrant celebration of color. His masterful handling of various hues — striking without being overwhelming — means that this piece would look equally at home in a maximalist mansion or a minimalist loft.
---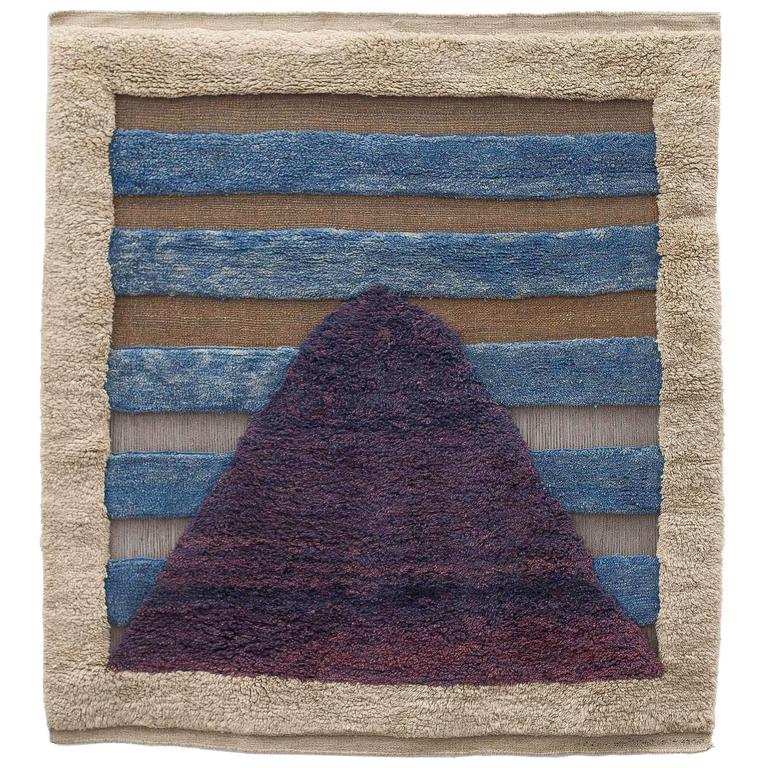 In creating Small Square #7, 2015, Taher Asad-Bakhtiari drew inspiration from pond houses, a traditional feature in Iranian architecture, which are indoor atriums in the center of buildings that serve as cooling chambers during hot weather. This piece is meant to reflect the meditative contemplation so ubiquitous in these lounge areas.
---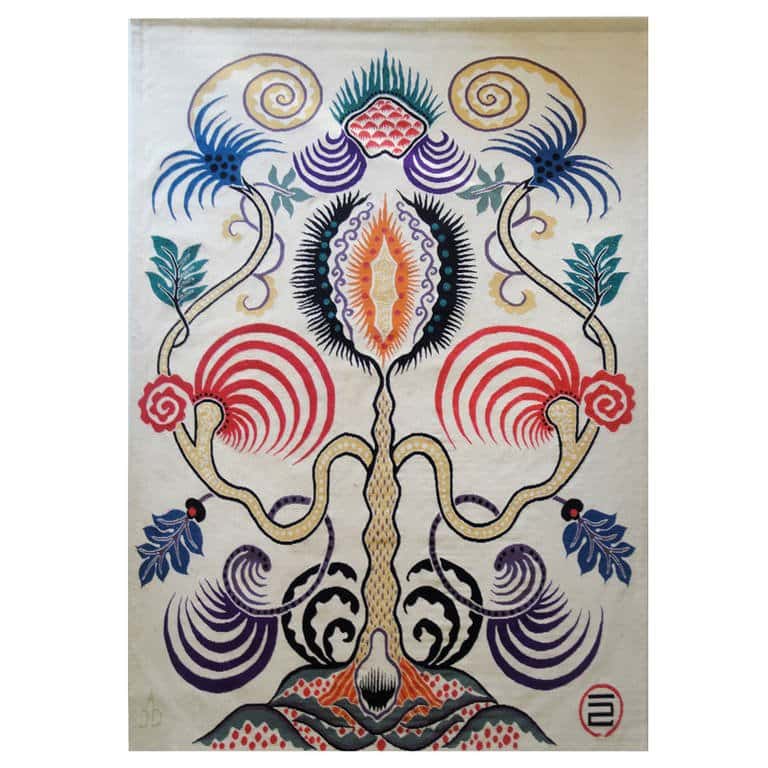 Paulson encourages his firm's clients to be creative in how they incorporate tapestries into their home decor. "As fine art, the pieces can be mounted to the wall and admired for their orchestration of threads — something to please the eye," he says. "Nothing more, nothing less. But we've also had commissions for our weavings to be used as wall coverings, window screens and other architectural functions." Cry of Love, 2002, by Kazumi Yoshida is just the type of piece that would work beautifully in a variety of settings.
---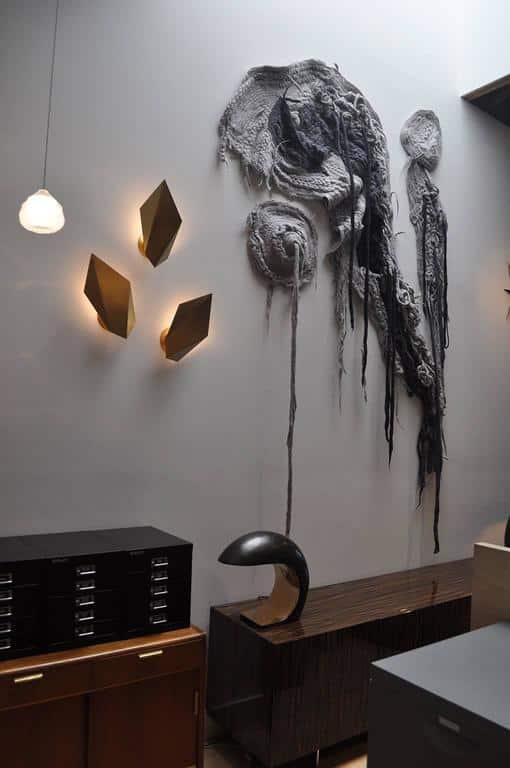 For something a little more freeform and organic, there's Carolina Salom's Australian Merino wool wall hanging. By breaking up the tapestry into multiple pieces and forgoing the usual defined edges, Salom has found a way to reimagine a traditional art form in a fresh way.
---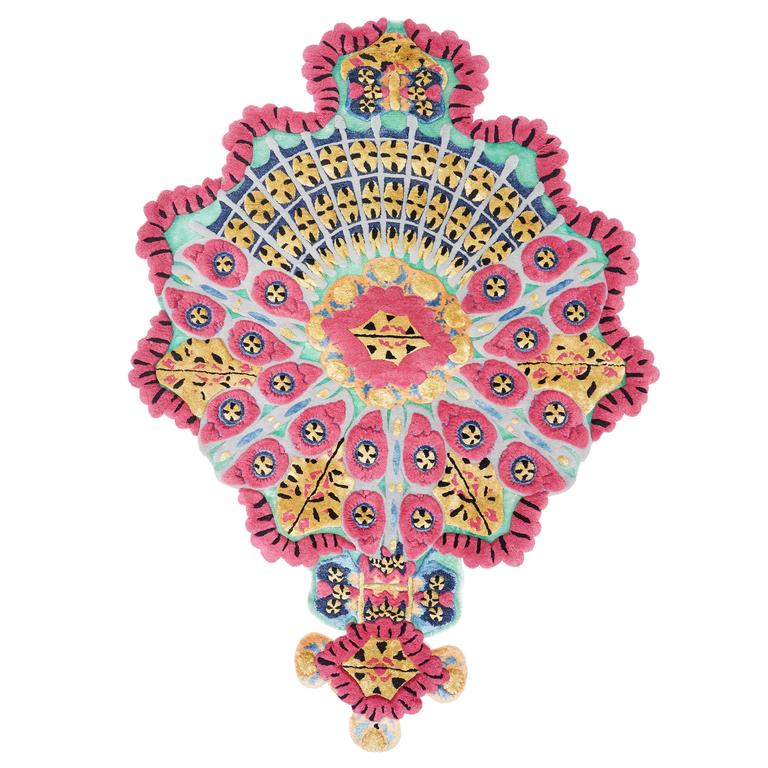 Fernando and Humberto Campana's Cangaco weaving deserves a place of honor in a bohemian bungalow filled with treasures collected from all over the world. Created in the tradition of the Cangaçeiros and made up of wool, bamboo silk and banana fiber, it seamlessly blends Old World tradition with a contemporary sensibility.
---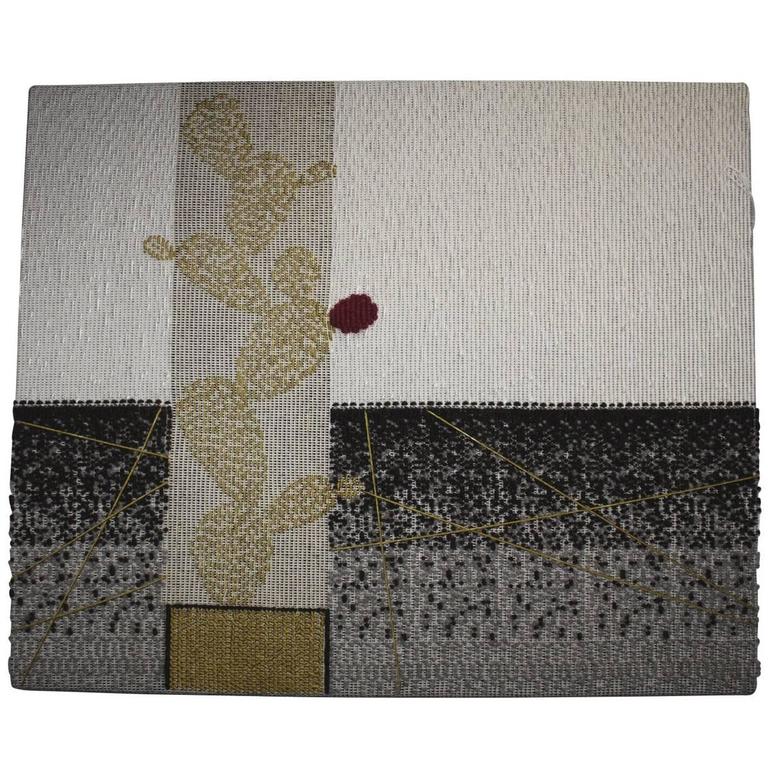 The only thing trending harder than tapestries in home decor right now are succulents — which is why this Cactus rug from Mariantonia Urru is so on-point. This one would be right at home hanging in a desert retreat as a soft, textural homage to the native flora.
---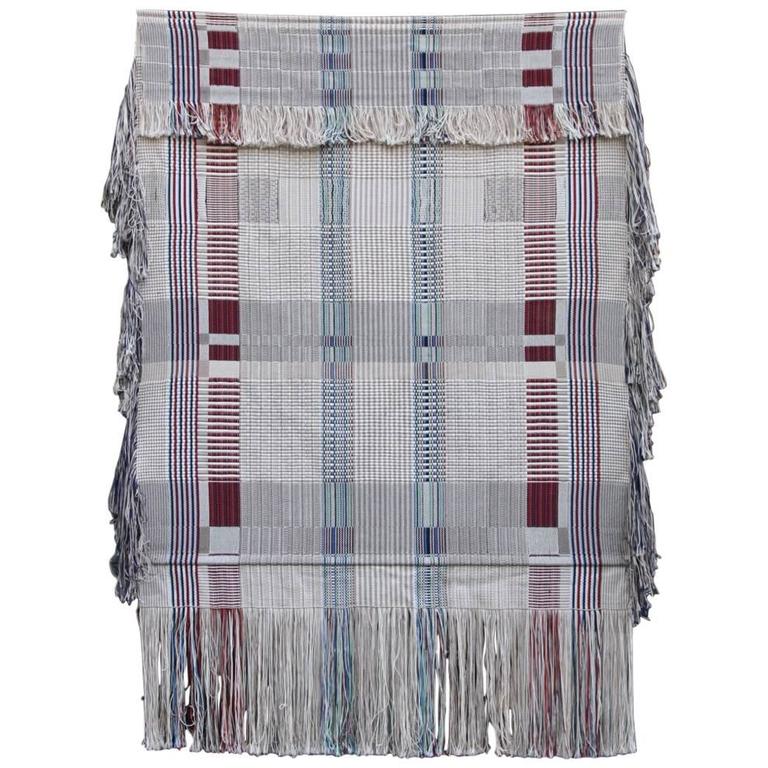 Joanna Louca, who created Handwoven Textile #2, 2016, says she draws inspiration from 20th-century minimalist painting, with its repeating geometric patterns and restrained use of color.
---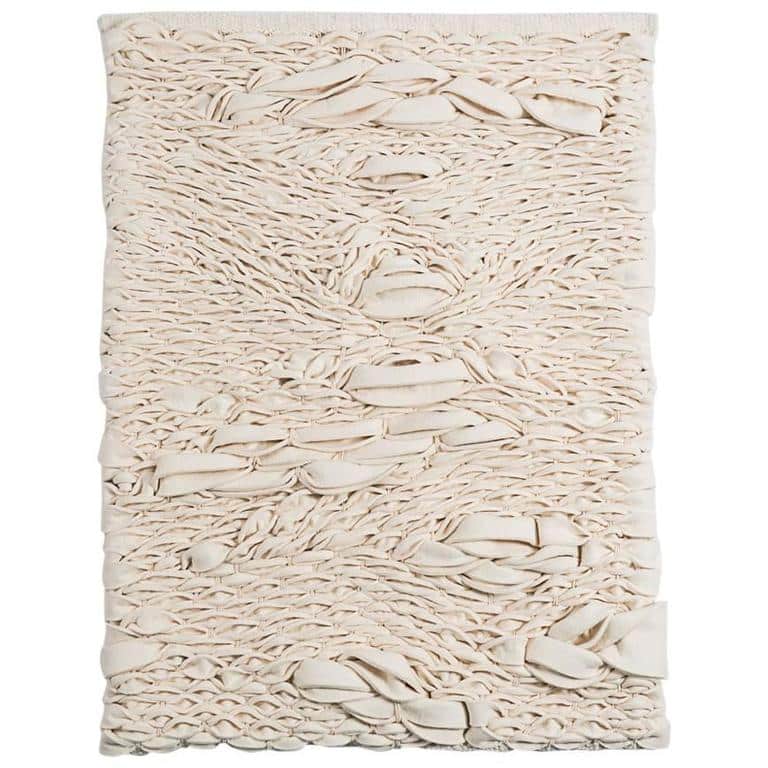 French fiber artist Brigitte Bouquin-Sellès forgoes color play in Coques, instead relying on texture and scale to create drama and visual interest. Mad with repeating wicker-like weavings that randomly explode into exaggerated versions of themselves, it's a technique that showcases how a retrained palette can help accentuate unrestrained forms.