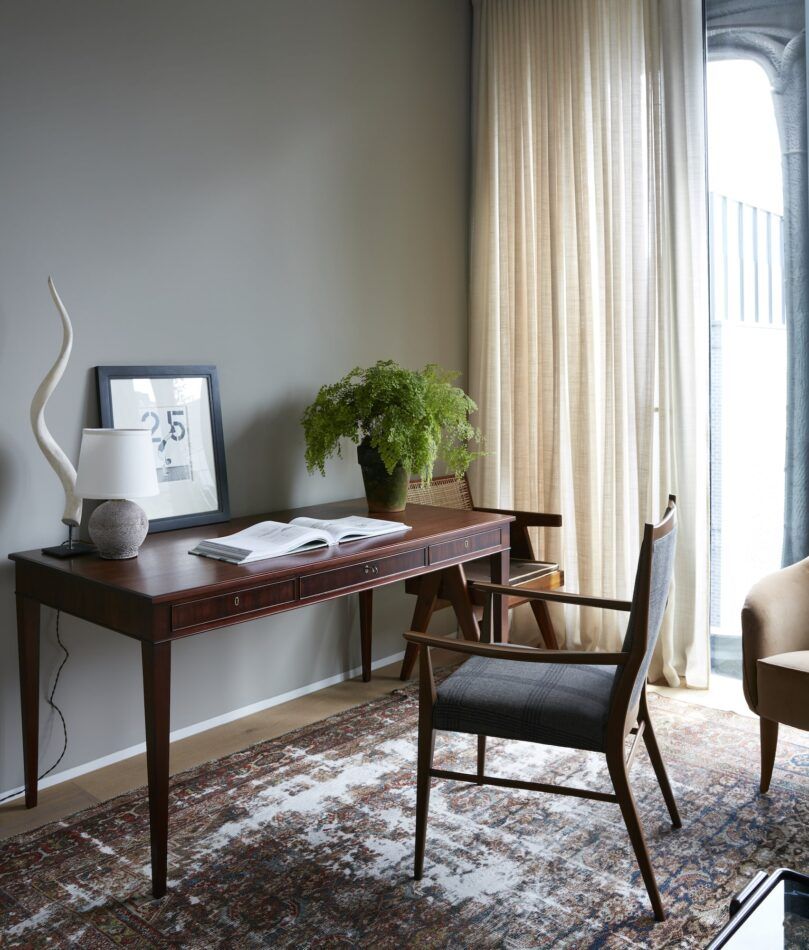 During moments of uncertainty, it is crucial to find inspiration, beauty and hope in our surroundings. These designers are doing just that, in characteristically fabulous style.
Amber Interiors founder Amber Lewis, who is grappling with a recent MS diagnosis, instills serenity in her California bedroom with stacks of pillows on the bed and palo santo sticks on the nightstand. The husband-and-wife duo behind Roman and Williams, meanwhile, are undertaking creative projects at their worktable.
We're grateful to these innovative designers for reminding us that home is where the heart is.