Say ciao to the white cube! Fragile, an Atelier Mendini gallery on 1stdbs, is interrupting Milan's minimalist gallery scene with an unusual new look.
Alessandro Mendini, the father of Italian postmodern design — most famous for his pointillist "Proust" armchair and Alessi's "Anna G." corkscrew — envisioned an exhibition experience that disavows the stripped-down conventions of most galleries. His space exemplifies the riotous pomo spectacle of his furniture; think patterned floors, pink and green walls, and geometric lattice railings. To execute it, he teamed up with brother Francesco, an architect, and Arianna Lelli Mami and Chiara Di Pinto of Studiopepe, an Italian retail design firm.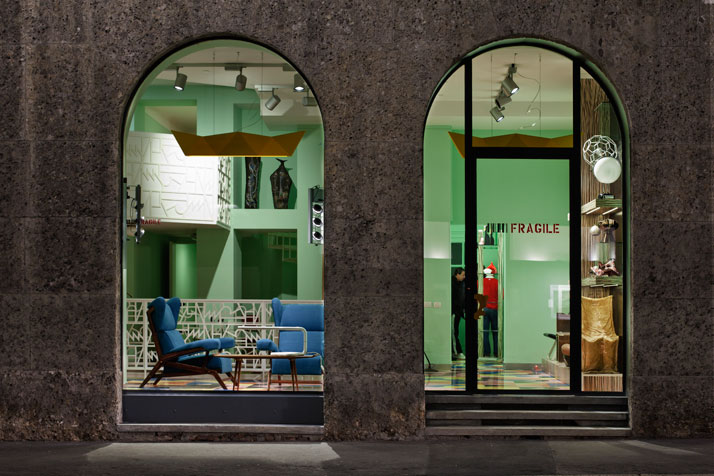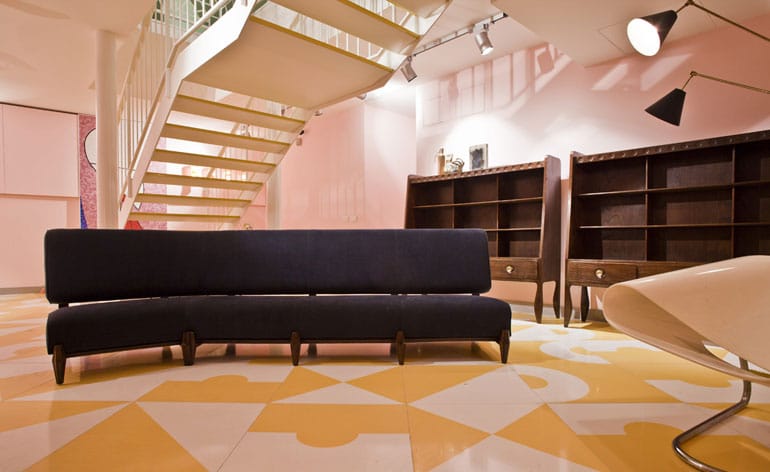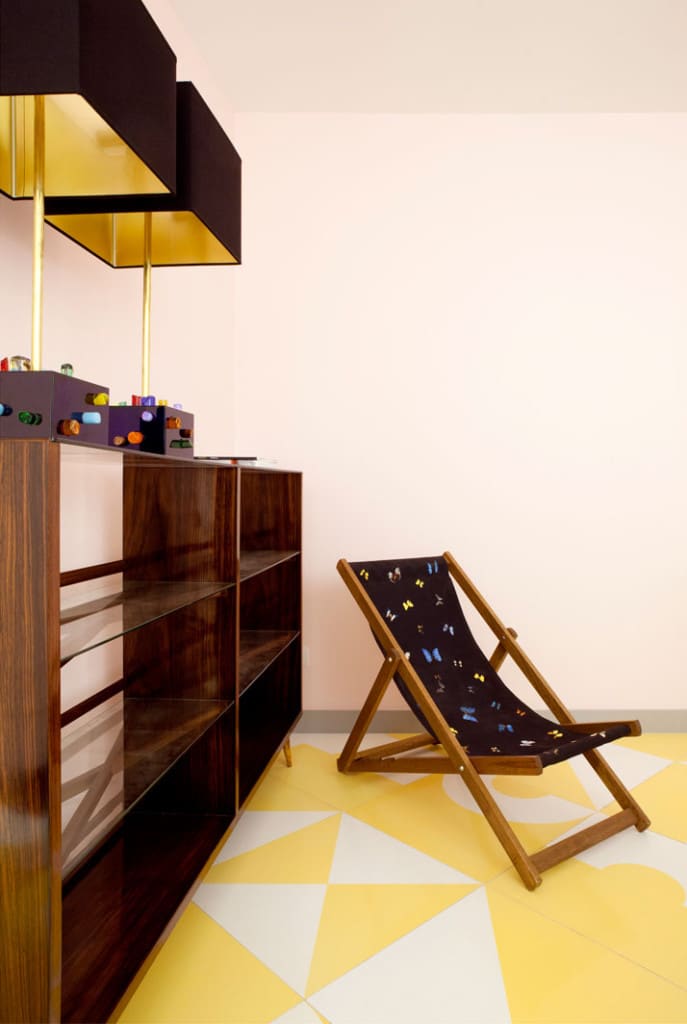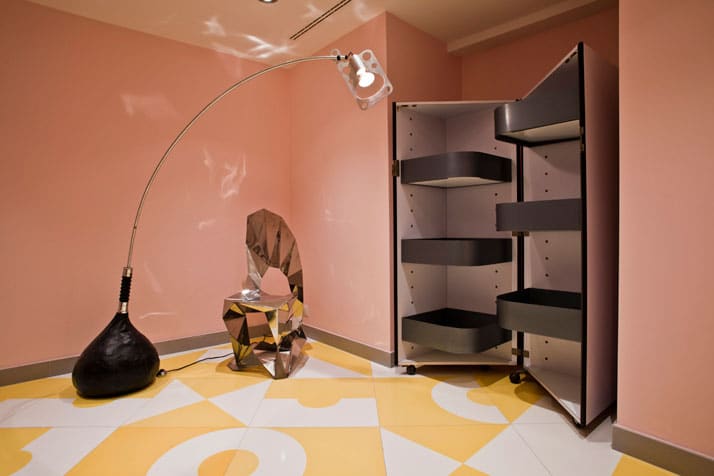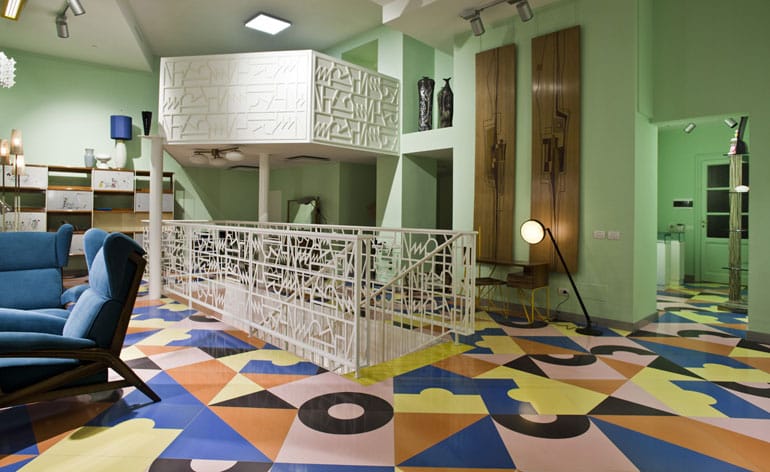 An appropriately dynamic design collection resides within Fragile's whimsical walls. Spanning mid-century, pop and contemporary movements, Fragile's inventory is comprised of one-of-a-kind furniture and jewelry pieces by such marquee names as Gio Ponti, Ico Parisi, Marco Zanuso, Moschino and Missoni. Non-Italian creators also available include Damien Hirst, Max Ingrand and Carl Auböck.
Can't see the showroom yourself? Visit Fragile's storefront on 1stdibs.