Every woman at some point in her life desires a simple strand of pearls. They are elegant, timeless, versatile — just ask Coco Chanel or Jacqueline Kennedy — and valuable. In 1917, Pierre Cartier famously traded a double-strand of natural pearls for a Fifth Avenue mansion, the Cartier brand's flagship store ever since. And if you were born in the beginning of summer, pearl is the June birthstone.
Natural vs. Cultured Pearls
The question most frequently asked about a string of pearls is "Are these natural or cultured?" Natural pearls are formed without human intervention: A tiny intrusion or sea parasite imbeds itself in the mantle of a mollusk, which responds by secreting calcium carbonate and conchiolin to encase the irritant. As a result a coating of nacre, a whitish substance, is built up, creating the pearl — beauty born out of what must be an unpleasant experience for the oyster. It is amazing that natural pearls, often referred to as organic gems because they comes from a living organisms, are incredibly rare, because the mollusks that produce them are close to extinction.
Most pearls sold today are cultured. They differ from natural pearls mainly in the fact that they involve human intervention: A technician implants a bead that starts the process ending in the birth of the pearl. This may sound easy, but it is actually a delicate and lengthy process. Cultured pearls are divided into four major types, based on where they were cultivated: saltwater Akoyas, from Japan and China; saltwater South Sea pearls, from Australia, Indonesia and the Philippines; saltwater Tahitian pearls, from French Polynesia; and freshwater pearls from lakes and ponds in the U.S. and China.
Geographic Origins of Pearls
It is possible to tell where a pearl originated from its appearance. Akoyas are usually round and white — the classic pearl, if you will. Those from the South Seas are normally larger and vary in color; orangey yellow ones are not uncommon. Tahitian pearls are mostly black but can also be gray or brown, and between the Akoya and the South Sea varieties in size. Freshwater pearls, or Orientals, run the gamut in terms of color and size, but in shape, they tend to resemble Rice Krispies. Another important distinction is a round pearl versus a baroque pearl. A round pearl is self-explanatory, but there are two types of baroque pearls: symmetrical and asymmetrical. In general, the symmetrical variation commands a higher valuation. Within a strand of pearls, uniformity is prized — the more the individual pearls resemble one another, the more valuable the strand.
Historical Pearls
According to the Gemological Institute of America (GIA), the earliest recorded mention of a pearl was in 2206 BC by a Chinese historian. Centuries later, Christopher Columbus made it a point to visit pearl fisheries during his 15th-century exploration of the Caribbean. Since the late-19th century, the Japanese have been at the forefront of cultivating pearls, when Mikimoto Kokichi successfully cultured the world's first pearl in 1893.
Perhaps the most famous of the June birthstone in history, La Peregrina which belonged to some of the most fabulous and strongest women in history. Discovered along the coastline of the Gulf of Panama in the mid-16th century, the exquisite, 133-grain pear-shaped stone exemplifies the ideals of luster, nacre quality and symmetry. The stone bounced among royal courts — Spain, France and Russia — for several centuries, before landing in the hands of Hollywood royalty: Elizabeth Taylor purchased La Peregrina from Sotheby's in 1969 for $37,000. After her death in 2011, it was sold at auction for $11.8 million. What better proof that the June birthstone is both fabulously stylish and a fabulous investment?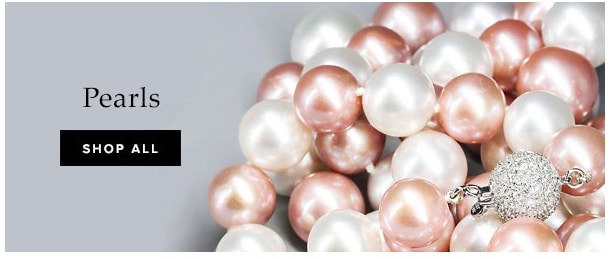 Story by Bella Neyman. Neyman is a New York based gallery director, curator, and journalist.