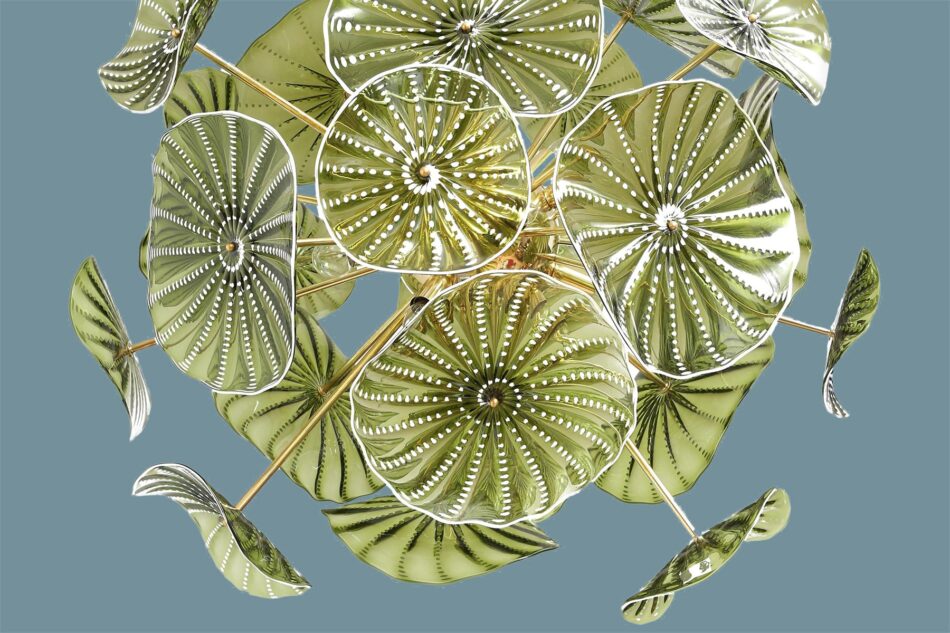 Inspired by gently rippled lotus leaves, the saucer-shaped discs that compose this contemporary chandelier float around a gold-plated brass globe in a chartreuse whorl.
Each lustrous leaf is individually hand-blown by a master of Murano glass, named for the Italian island of Murano, where glassmaking has been practiced for more than seven centuries, using a variety of artisanal processes.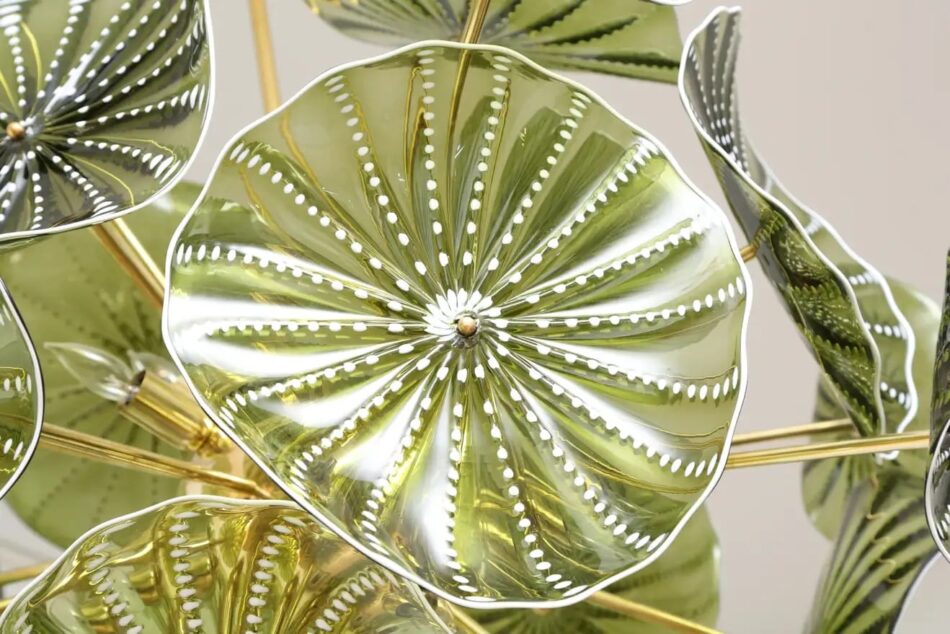 This piece was created using the rigadin technique, which involves blowing the glass into a special bronze mold with grooves that leave an imprint on its molten surface, resulting in either decorative swirls or a ribbed effect.
Here, the undulating leaves are embellished with a dainty dot pattern that accentuates the soft contours of the glass, bringing to life fascinating plays of light and color.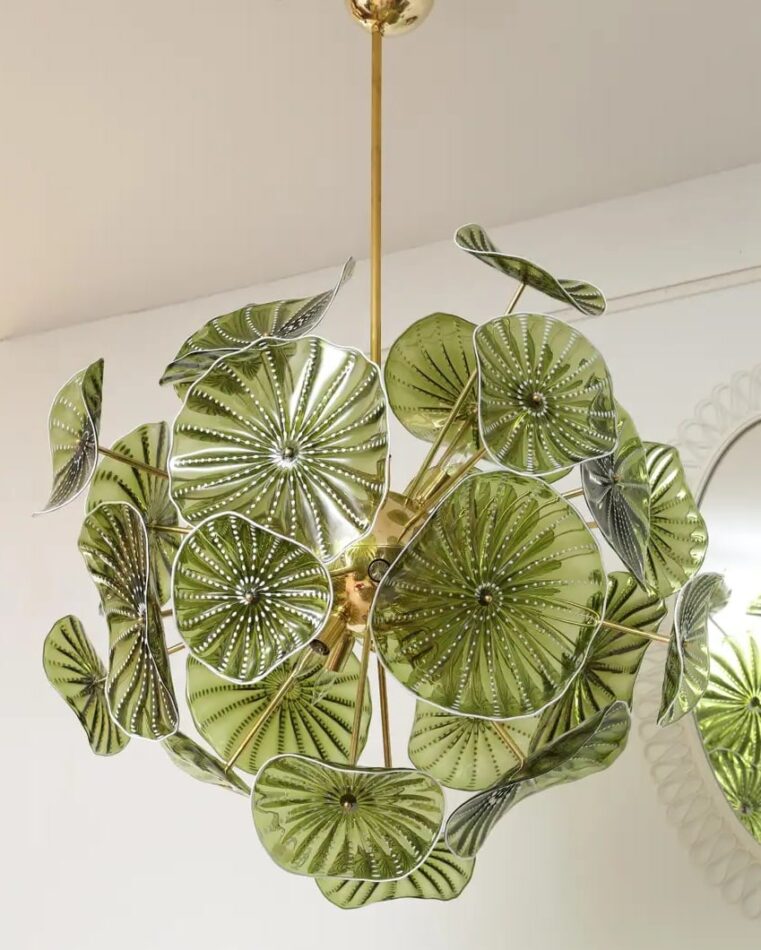 Michel Contessa, of Michel Contessa Antiques and More, which is offering the piece on 1stDibs, says that each Sputnik-style fixture takes up to six weeks to create and lends a unique luminosity to a room.
"Although the chandelier is inspired by mid-century design, it has a much softer organic look than the geometric flavors of that era," he notes. "When it's bathed in natural light, it's both dramatic and delicate. When it's switched on, it radiates warmth. The visual experience is never the same, because the glass interacts with the light differently each day. It has a big presence that never ceases to surprise."