Author and design enthusiast Lisa Roberts finds quite a bit of truth in an old adage about the differences between our most popular pets: "You know," she quotes, "they say that dogs have owners and cats have staff." Absolutely, but it's rare that a cat's staff includes a stylist, a photographer and a graphic designer. Among cats, Mr. Waffles is a different breed.
Roberts is the guardian and grandmother of this special feline, who is the star of her new book, Mr. Waffles Loves Design (published by Pigtail). It's a passion they both share. Roberts has been collecting contemporary design since the 1980s and has previously published two books cataloguing some of her 400-plus finds from over 30 years of hunting: Design Pop and Antiques of the Future.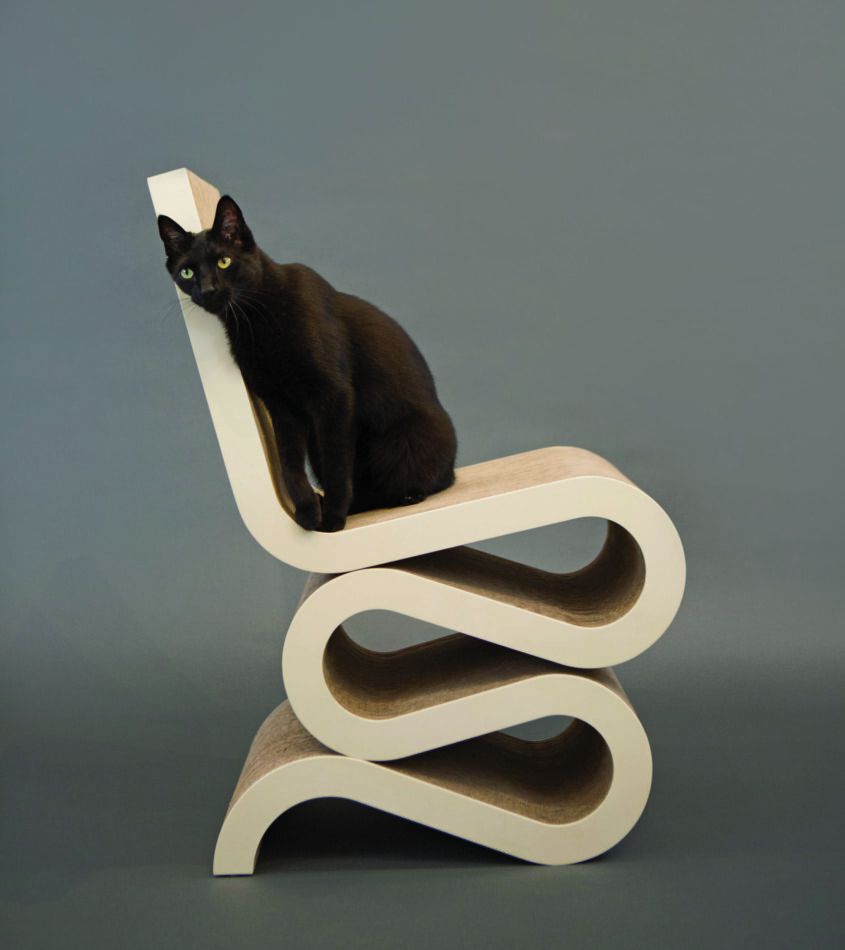 Her latest pairs photos of the titular cat with background on the pieces and the occasional editorial remark from Mr. Waffles — for example, "I only see design books. Anything on cats?" uttered while perched on a bookshelf.
Adopted from a shelter by Roberts's newly graduated son, Mr. Waffles was gifted (read: left) to his grandmother when his foster father realized the travel-heavy realities of his working life. "We'd never had pets when he was growing up," Roberts explains. "I think he didn't quite get the responsibility of pet ownership." As the job grew more serious, what started as long weekend stays for the cat at Roberts's home turned into months. Now he's a full-time resident.
Roberts had never touched a cat before Mr. Waffles came to stay, but the two became fast friends, not least because of their mutual interest in the comfy contemporary furniture that litters Roberts's home in Philadelphia.
During one of his first visits, Roberts recalls, Mr. Waffles, then a kitten, entered her son's room and immediately curled up on the large Up5 chair by Italian designer Gaetano Pesce. Noticing the cat's camera-readiness, Roberts whipped out her iPhone and snapped a picture. A star was born.
Soon, Roberts had amassed more than 7,000 followers on the Instagram account @MrWafflesLovesDesign, which features the four-footed aficionado sniffing, climbing and perching on pieces created by Marcel Wanders, Patrick Norguet, Frank Gehry, Joris Laarman and the like.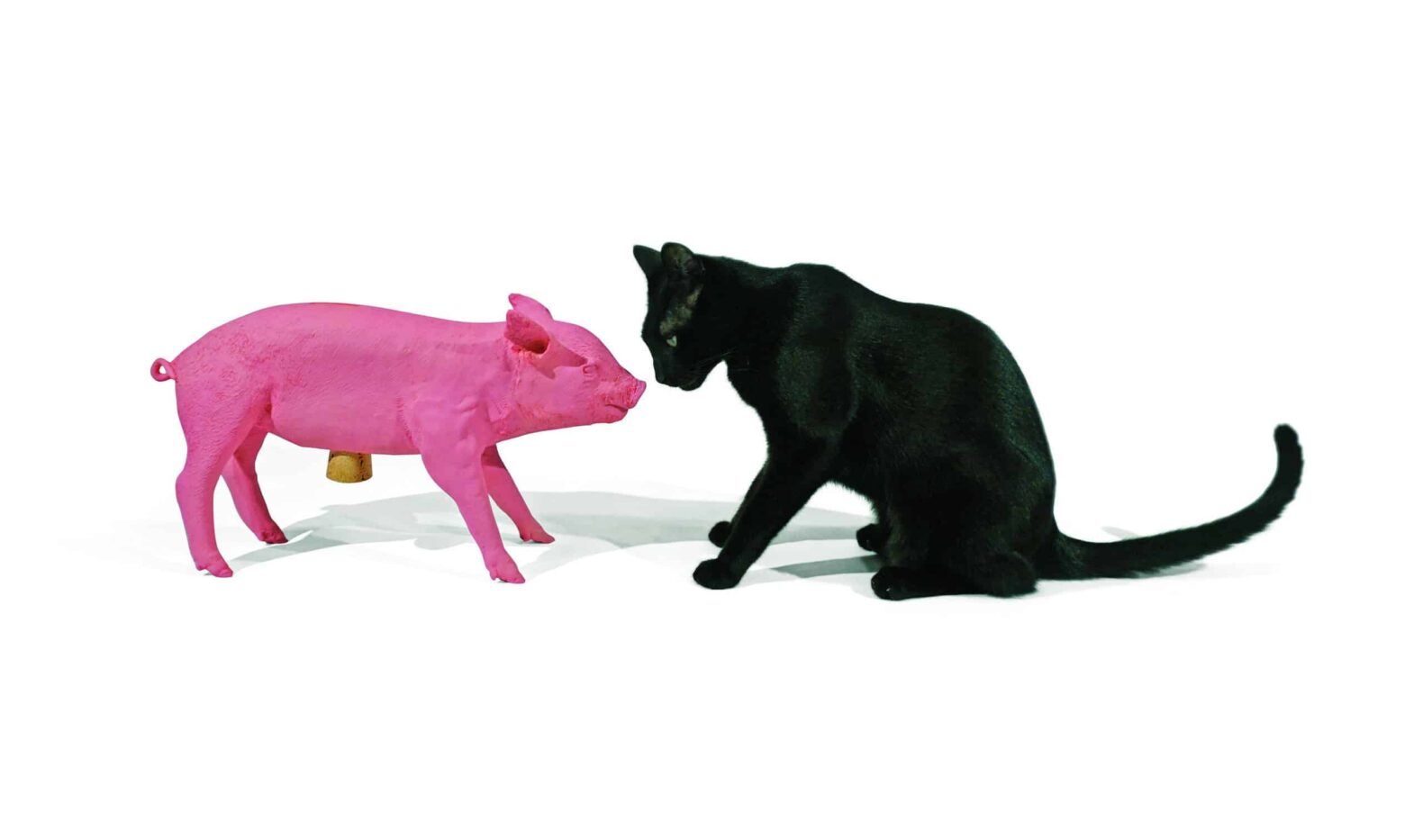 With the encouragement of artist and designer Jaime Derringer and the help of graphic designer Lisa Benn Costigan, Roberts set about professionally photographing Mr. Waffles in her home. "Cats are not so easy to photograph," she points out. "You have to capture them at just the right moment. And a black cat is especially difficult, because there's no color variation."
Perhaps miraculously, then, the book is a joy, combining compelling pieces of contemporary furniture with the humor and curiosity that only Mr. Waffles can bring to a photo shoot. He looks perfectly at home lounging on the green, organic Vegetal chair made by the Parsian Bouroullec Brothers for Vitra. On Ron Arad's flexible spiral Bookworm bookcase, Mr. Waffles is lean and alert, the curl of his tail perfectly mimicking the inward corkscrew of the shelves.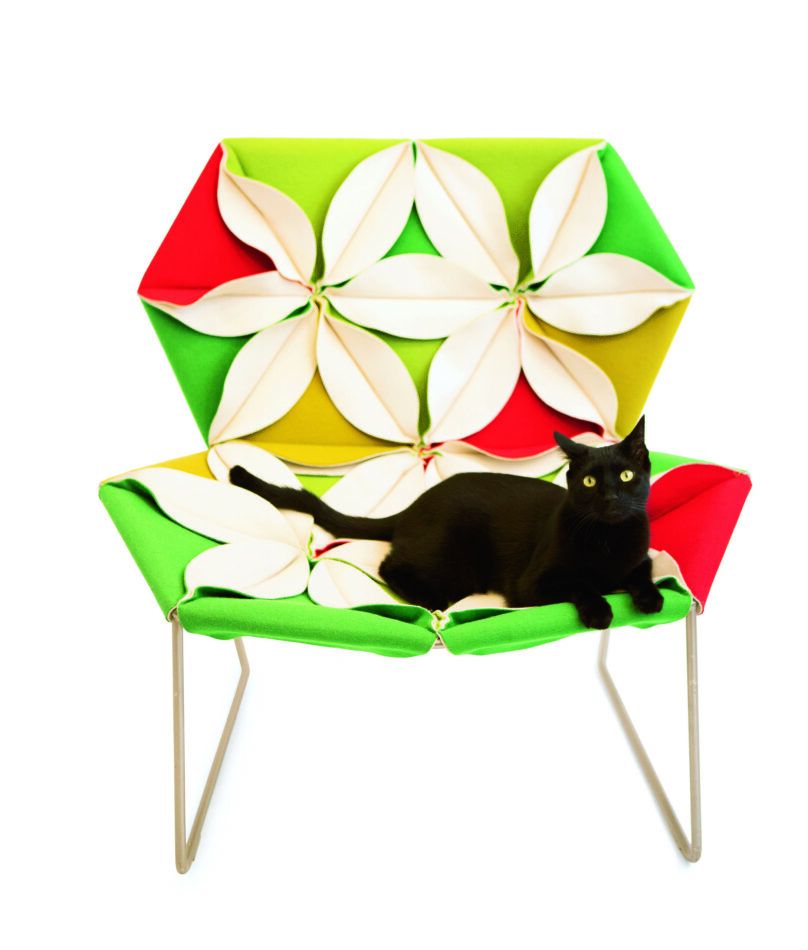 Roberts is the first to admit that Mr. Waffles Loves Design isn't easily classifiable. "It's a quirky book. It doesn't sit comfortably in the design section or the pet section," she says, adding that her intention was to break from the conventions of design tomes: "Before I wrote my first book, I went through my design library and noticed that most of them were pretty dry and academic."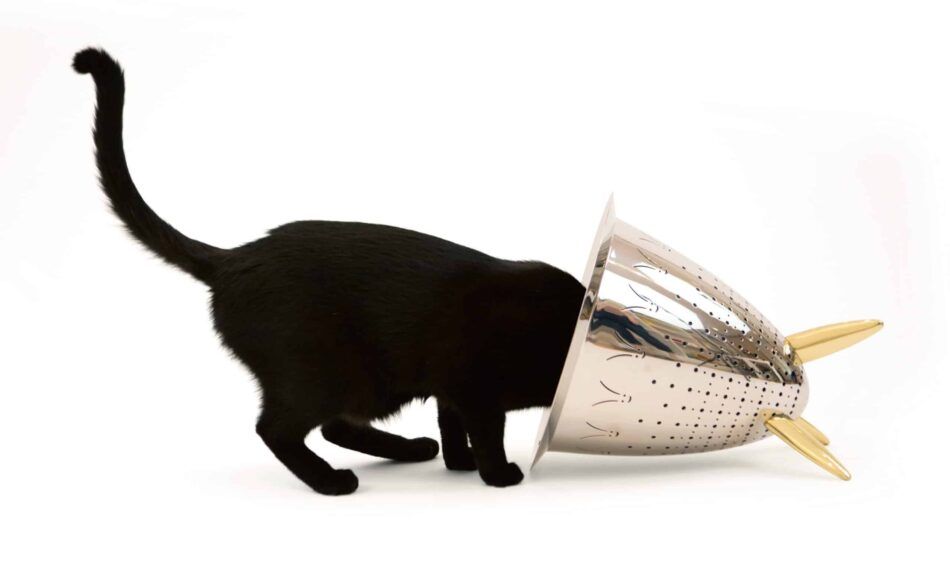 In Mr. Waffles Loves Design, Roberts and Costigan strove for something more accessible, balancing education with wit. The gambit succeeded. When Roberts gave an advance copy to a friend, she recalls, "her 12-year-old daughter immediately started reading it and laughing at all the cat comments and observations. She gravitated toward those and then went to the text to see what the objects were."
The book isn't for children specifically, Roberts points out, but for all those looking for a fun, light entrée into the world of contemporary design. By that criterion, it's already a triumph, although much of the credit arguably goes to Mr. Waffles for being the purr-fect model.
Find Mr. Waffles's Favorite Designs on 1stdibs