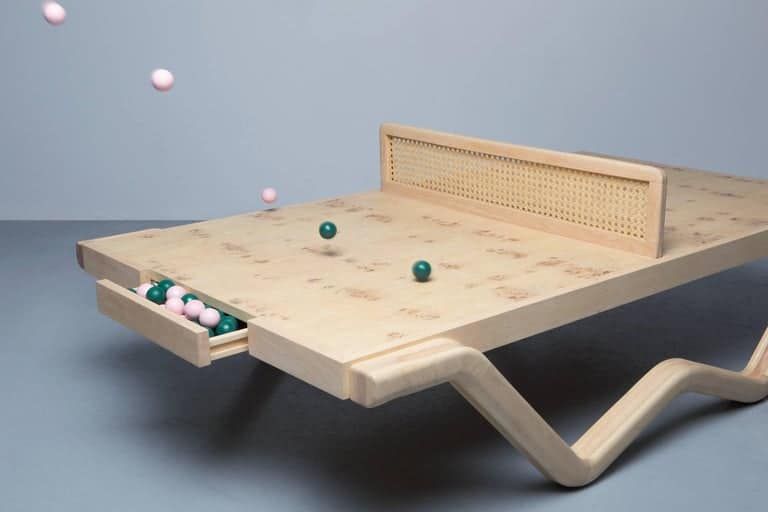 Ping-Pong has come a long way from its inception as an upper-class parlor game in 1880s Victorian England, when it was commonly called whiff waff, flim flam or gossima, and the net was composed of stacks of books. (As befit its high-society origins, a Champagne cork was often used as the ball.) British colonialism in the 20th century helped carry the game across Europe and into Asia, where it remains highly popular.
In modern times, Ping-Pong has probably been most closely associated with the high socks, shorts and bowl cuts of the 1970s. Its breakout year, however, was 1988, when it officially became an Olympic sport.
If Olympic status and worldwide popularity aren't enough to erase the image of bulky green plywood tables from your mind's eye, these luxurious examples should prove to you that Ping-Pong can be surprisingly high fashion.
From sleek metal to welcoming wooden versions, today's designers are reimagining the table (and its accompanying accessories) for the chic, modern player.
---
James De Wulf Concrete Table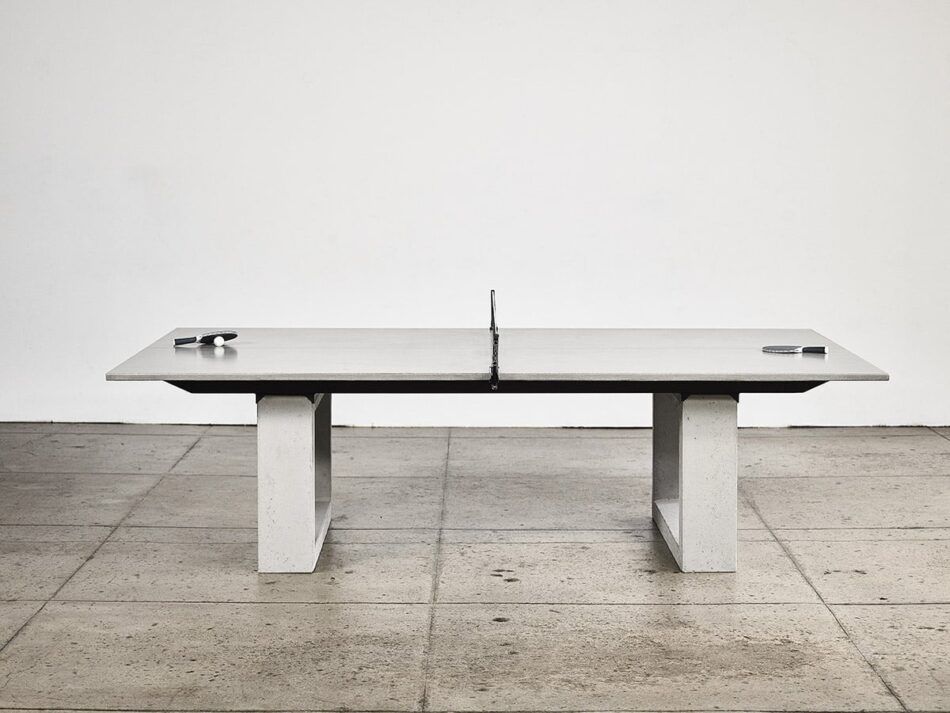 Los Angeles studio De Wulf Concrete, run by James De Wulf, specializes in "concrete-couture," of which this table is a striking example. Doubling as a dining table, the stark design is Ping-Pong by way of brutalism.
The table is one of de Wulf's signature pieces, credited by him with helping launch his studio, but it has changed somewhat since its first iteration. For example, the top now consists of two detachable concrete slabs, making it easier to install and move.
---
Janne Kyttanen Deceptor Table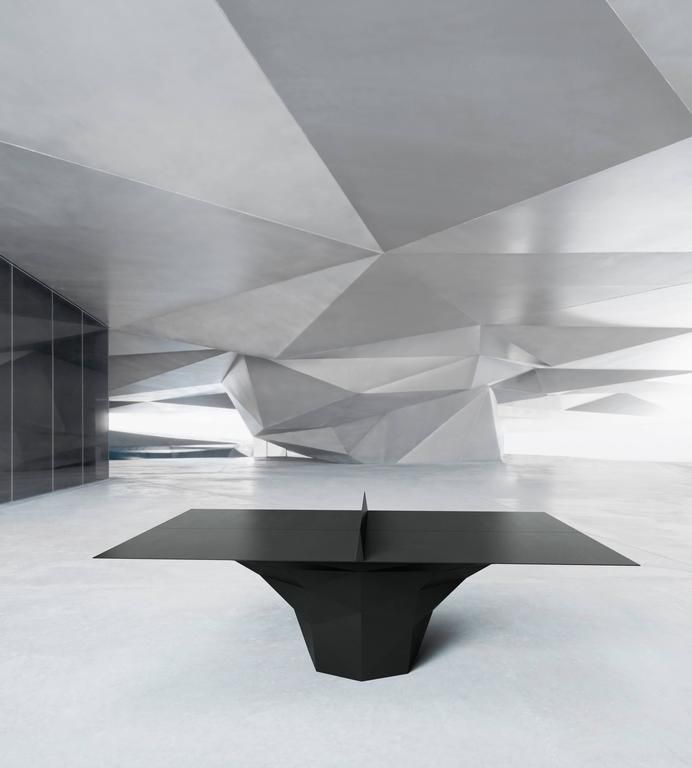 There are two things Finnish creator Janne Kyttanen says he can't function without: "sport and art." A former professional squash player, Kyttanen maintained his interest in physical competition when he decided to pursue a career in design.
Embodying his dual passions, the futuristic Deceptor table comes with faceted paddles and 3-D-printed balls of Kyttanen's own design, which he says reduces wind resistance. Whether you're a casual player or a certified pro, the Deceptor will make you feel as if you were playing on the set of Blade Runner.
---
Louie George Michael Tina Burner Table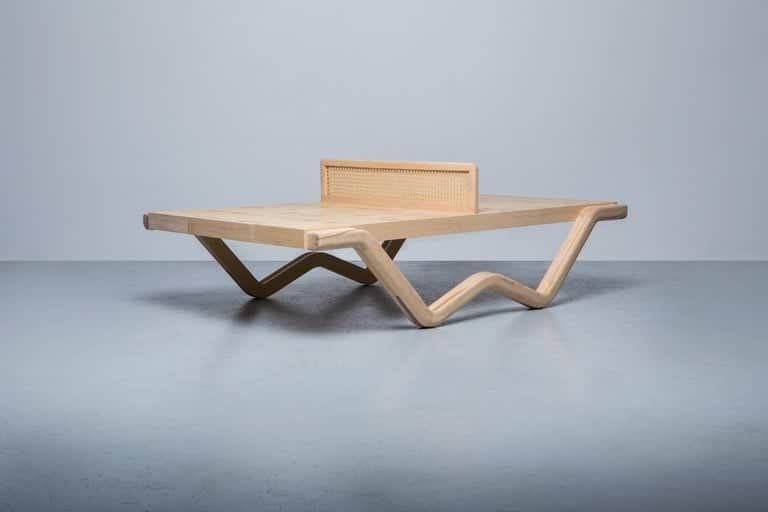 Each piece in Louie George Michael's collection bears the name of a celebrity, with a slight comic twist: Her lifeguard chair with a lounger underneath, for instance, is dubbed David Mazel Tov.
But Canadian designer's playfulness doesn't just come out in her titles. The Tina Burner Ping-Pong table is as idiosyncratic as its namesake. The piece is constructed from local maple that, when you retire from play and turn off the lights, glows with a constellation pattern.
---
Studio Constellation Floating Rock Table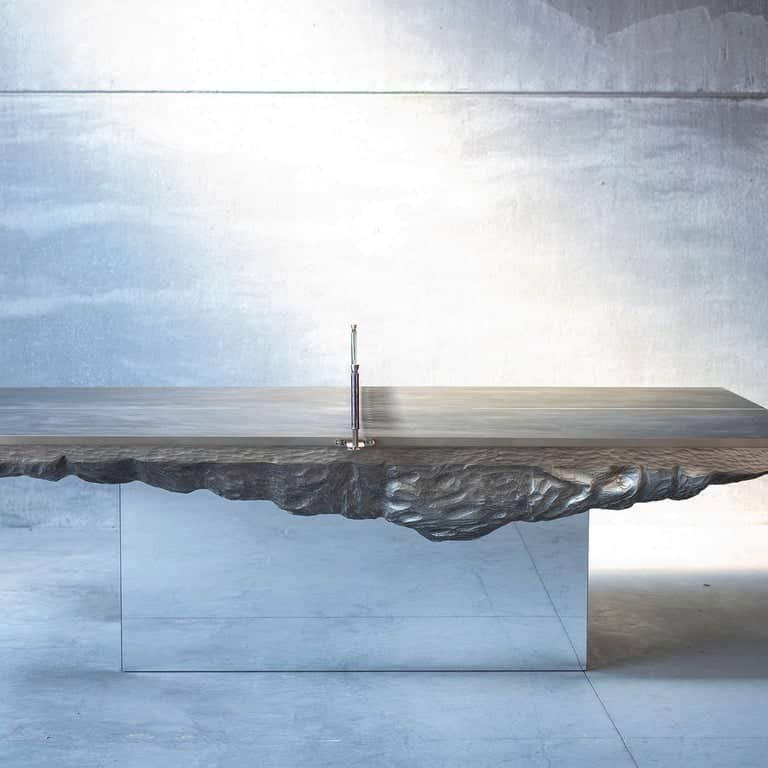 You might at first be taken aback by the Floating Rock Ping-Pong table, designed by Sebastien Durelli and Luca de Felice, of the Milan-based collective Studio Constellation. Could the gigantic wooden slab, painted to look like pietra lunare (moon rock), really be suspended in mid-air?
That's the effect the daring designers were hoping to achieve. But the structure actually sits atop a mirrored support, making the playing surface appear unmoored. So worry not — you're not about to attempt a set in zero gravity, even if it looks that way.
---
Union Wood Company Column Table
Don't expect any leniency if you hit a let ball on Union Wood Company's Column Ping-Pong table — the "net" is dotted laser-cut metal. And that is just one of the Canadian studio's stylistic flourishes: The supports are two hefty metal cylinders that the studio is happy to custom paint a variety of splashy shades, and the playing surface can be made from ash, oak, fir, maple or walnut in different stains. Perfect for getting back to nature with an added pop of color!
---
Rafael Rodríguez for RS Barcelona Modern Table
If it's ease of play you seek, the Ping-Pong table by Rafael Rodríguez and RS Barcelona may be just what you're looking for. Combining old-school dependability with modern flair, it celebrates simplicity and functionality, with angled hardwood legs and an attractive glossy white playing surface. The table is also versatile, suitable for both indoor and outdoor use.