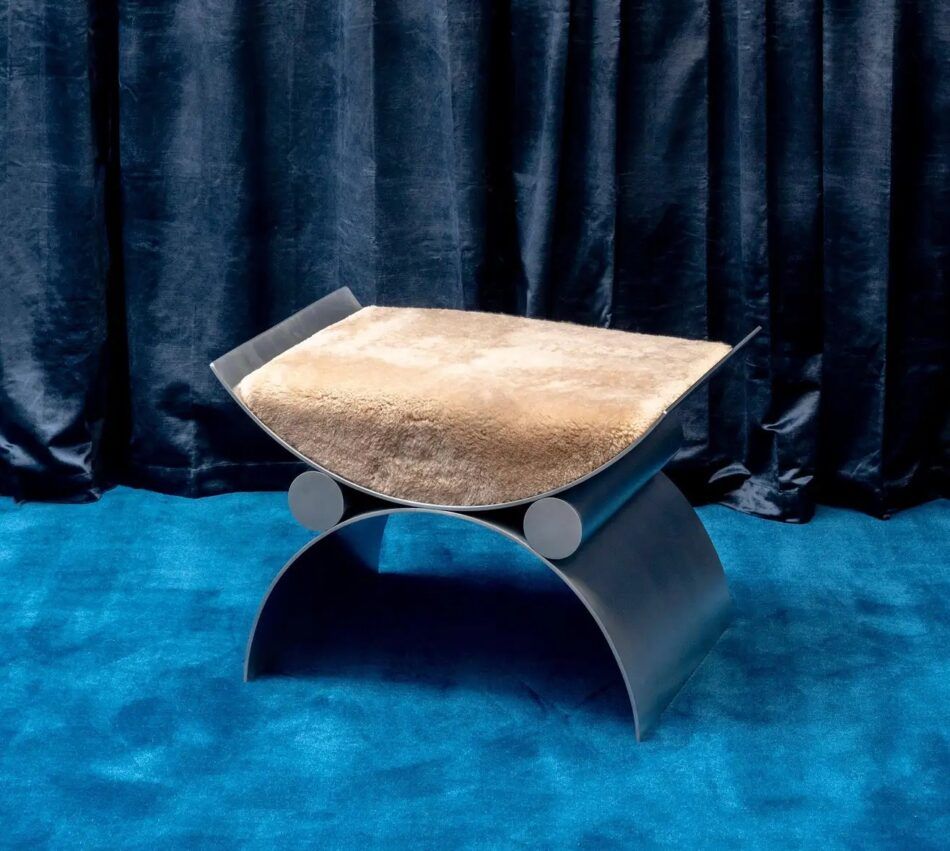 The new Magna chair, a striking swoop of satin-finished aluminum with a plush sheepskin seat, is arguably not a chair at all. "It's a proto chair, like the historic design it's based on," says its designer, Charles Constantine. He's talking about the curule of ancient Rome, "a seat of importance — a traveling throne for emperors to perch upon."
Long fascinated by what he calls "the geometries of classical architecture," Constantine, cofounder of Bestcase, a Long Island–based manufacturer of metal shelving and case goods, conceived the Magna chair jointly with the influential online design platform Sight Unseen as part of a furniture collection that aims to showcase the possibilities of industrially produced metal.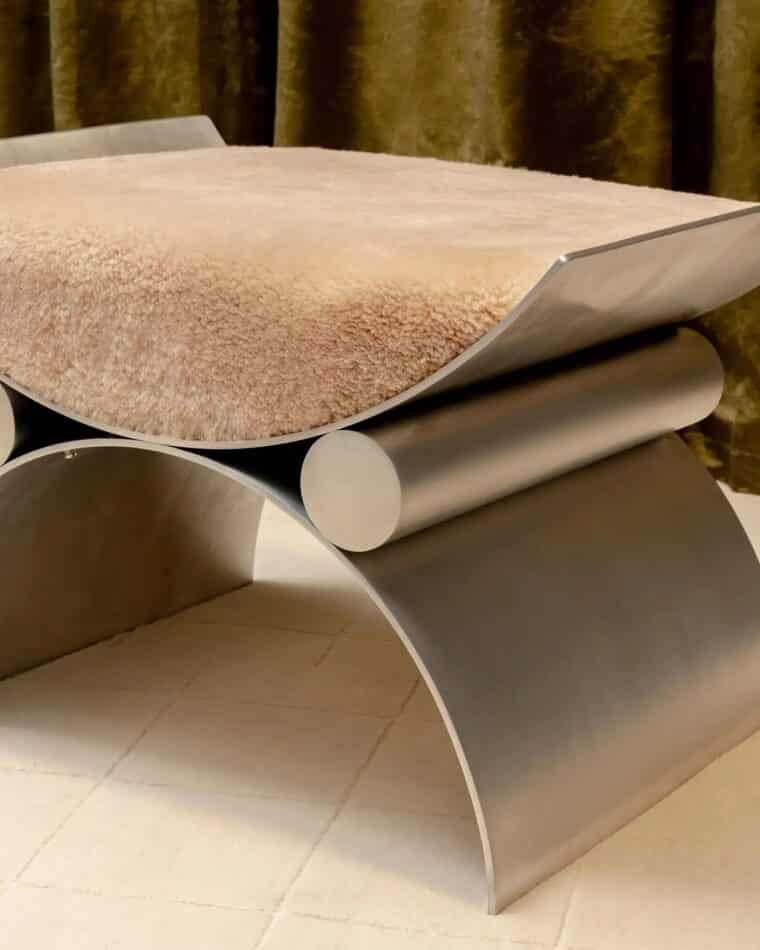 The Magna chair's elegantly simple form — two quarter-inch-thick rolled aluminum semicircles locked together by capped aluminum cylinders — is crafted of "one of the most affordable, abundant materials on earth, the most recyclable metal available," Constantine says. It's mighty pretty too, the coolness of the raw metal intriguingly offset by the comfort of a thick foam seat covered in fleece (other finishes and upholstery options are available).
Approached by Monica Khemsurov and Jill Singer of Sight Unseen about creating a new line of metal furniture, Constantine "dove into the history books" and found that the basic design of the early seat, originally embellished with brass and ivory, lent itself well to manufacture with Bestcase's existing tooling.
In creating the Magna chair, the designer says, "there was no eureka moment, just countless sketches," stripping the form to its essence, then expressing it using modern manufacturing techniques.
The upshot is an extraordinarily versatile piece with infinite utility, both practically and as a decorative accent.
"I can picture one underneath a colorful abstract painting, framing the artwork; as a pair on either side of a mantel; or at the foot of a dramatic staircase," Khemsurov says. "It can be used to wait for someone, to put on shoes, even to drink an aperitif before dinner. The design of the Magna chair is so graphic and minimal, it really works anywhere people might need to perch."