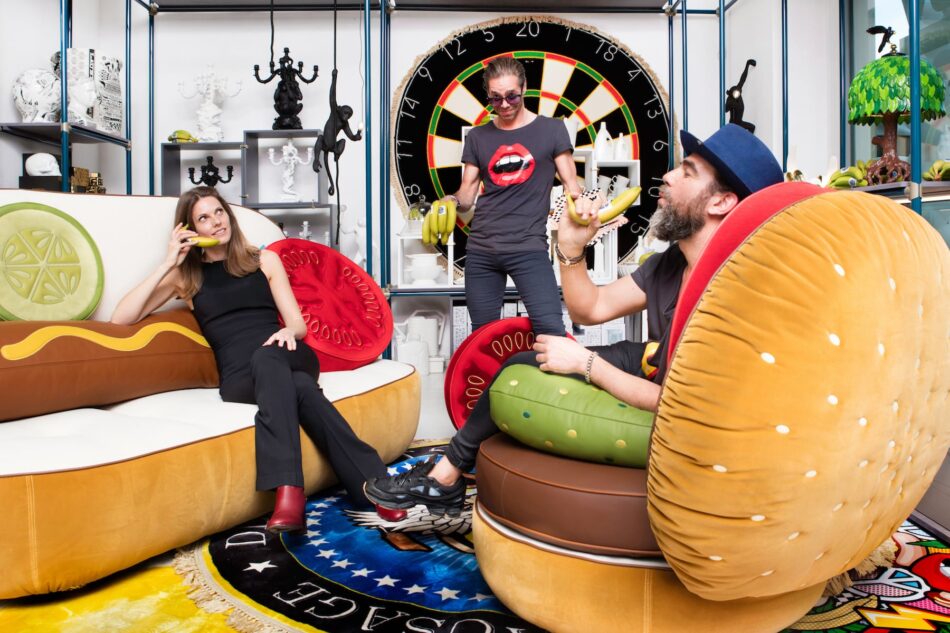 Party boy, visionary entrepreneur, creative rebel . . . who is the real Stefano Seletti? There's no doubt that he triggered a design revolution in Italy with his namesake Seletti brand, which launched him from the stalls of street markets (for which his father imported low-cost objects from Asia in the 1960s) to the galleries of the Museum of Modern Art in New York.

It all started with an intuition. Twelve years ago, a bottle that Seletti saw at a fair sparked the idea for his Estetico Quotidiano collection, in which he transformed everyday items like plastic coffee cups, detergent containers and milk cartons into objects of desire.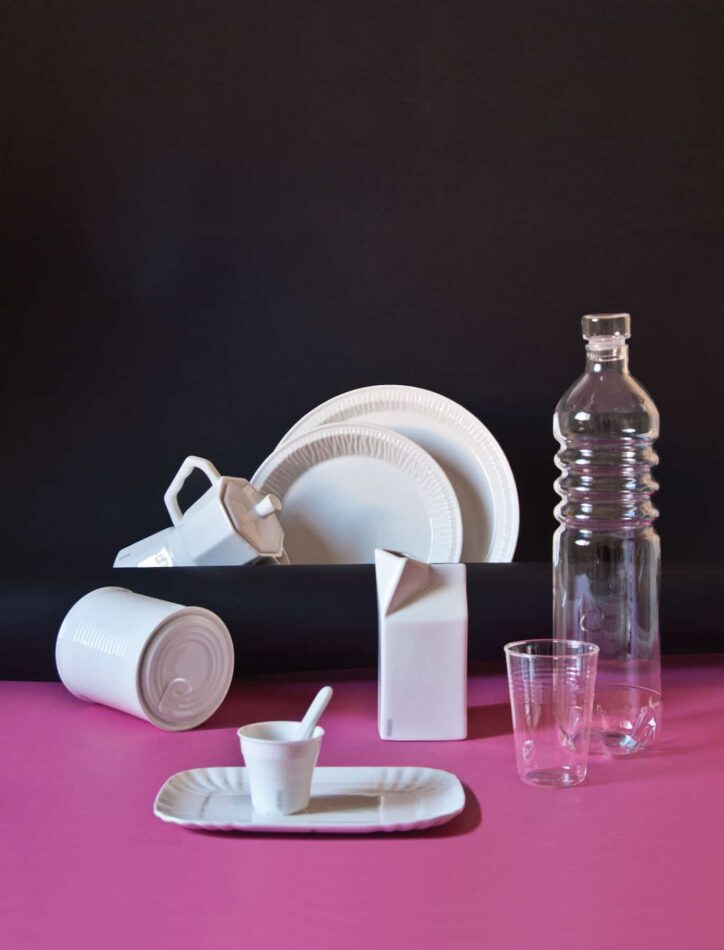 By re-crafting these disposable items in porcelain and glass, he created a provocative and completely new line of designer objects. Avant-garde concept stores like Colette in Paris and 10 Corso Como in Milan added Estetico Quotidiano pieces to their inventories, elevating everyday tableware to display-worthy objects.

At his flagship store in the heart of Milan, Stefano Seletti is self-deprecating while chatting with The Study. Soft spoken, with lilting Emilian cadences, he says of his tableware, "You either love it or you hate it. My mother, for instance, doesn't have a single Seletti dish in the house, not one piece."

Below, Seletti offers further insights into his creative process.

---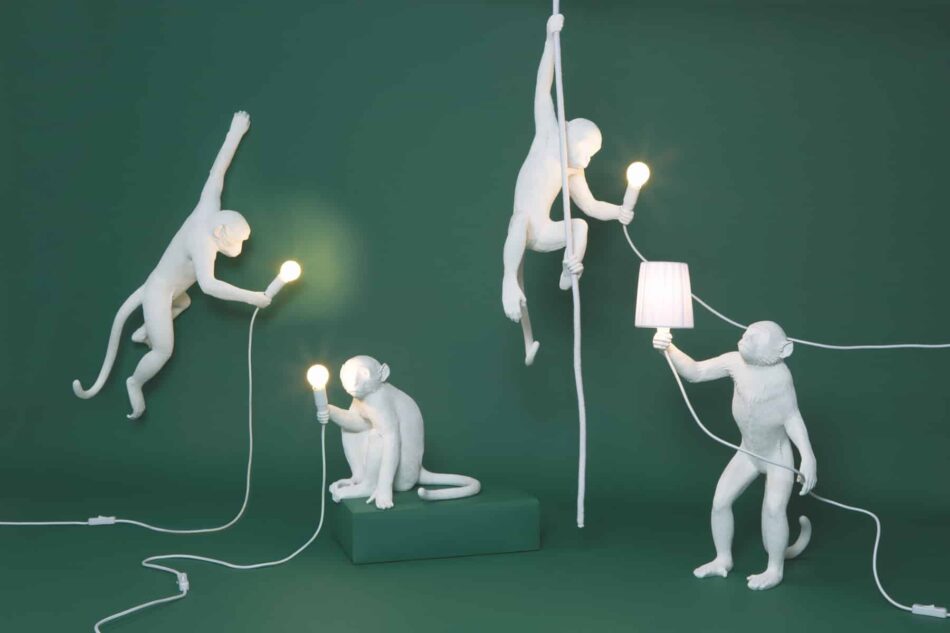 Your products are always a surprise. How do you get your ideas?
The whole point, right from the start with Estetico Quotidiano, was precisely that no one had ever done anything of the sort, and that got me going. I could trust only the character I infused into my products.

I couldn't make a simple white plate, and the same thing later happened with lighting. I wanted a different approach. That's why the neon sign "CIAO" or the monkeys by Marcantonio Raimondi Malerba were a minor earthquake. What other company could create a line of simians with light bulbs in their hands? It took someone who had nothing to lose, who thought outside the box.

Even today, I find it hard to define my products because they undermine the canons of design as we know it. This is my challenge. I started experimenting, getting bolder all the time. And I've just kept going.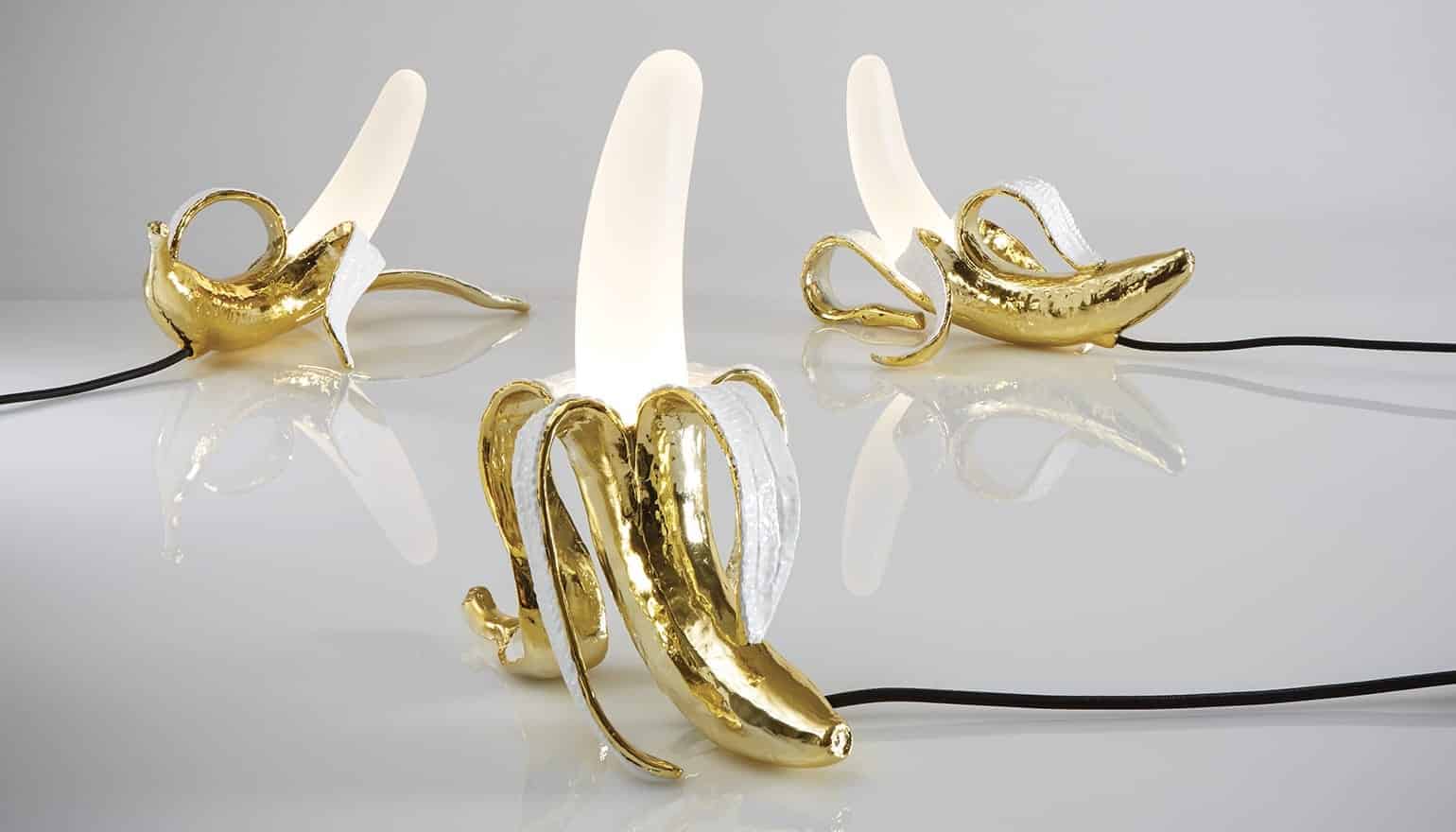 Within a few years, major partnerships also arrived. Like the one with Belgian-Dutch duo Studio Job, who created a series of objects and furnishings for Seletti.

The story of my meeting with Studio Job is a little peculiar. I had always admired their innovations, and once I told Fabio Novembre, "Think of classic Art Nouveau chairs reinvented by Studio Job." He thought the idea was fantastic, he put us in touch and so we started working together.

Over time, I've become a little more introspective. I started working with Maurizio Cattelan and Pierpaolo Ferrari on developing the ever-changing Seletti Wears Toiletpaper line. And my association with Marcantonio continues. I believe he's one of the finest designers in Italy.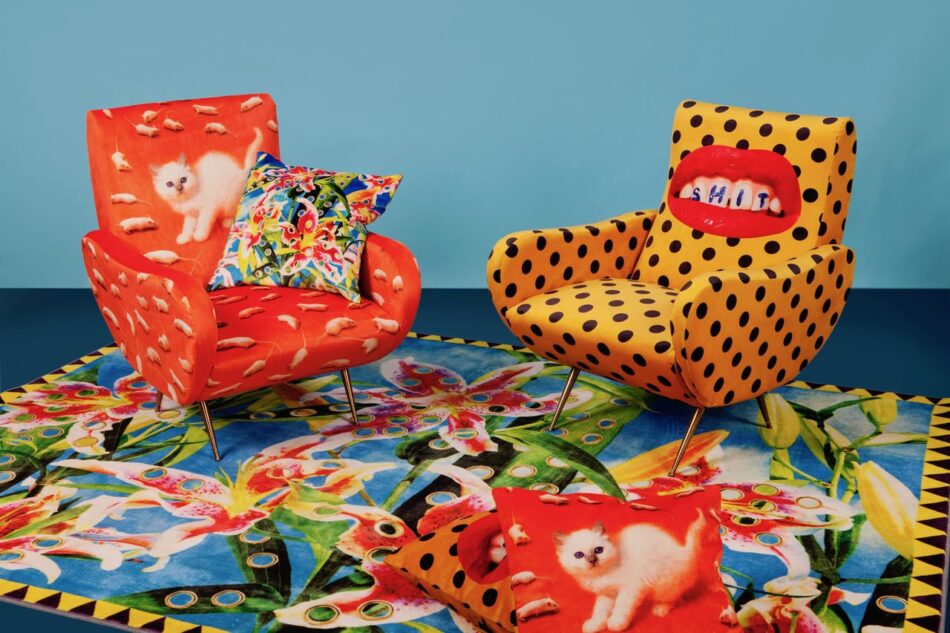 You mentioned Toiletpaper, the picture-based cult magazine founded by artist Maurizio Cattelan and photographer Pierpaolo Ferrari. Together, you've made wildly patterned carpets, armchairs, mirrors, bars of soap. Yet seeing you together, you look like a group of buddies having fun.

Well, that's it! Everything grows out of friendship! I was invited to one of their incredible parties, and we clicked right away. When they came to see me, we leafed through my father's old catalogues, and Maurizio was fascinated by the metal cups we imported from China.

We decided to use extremely contemporary Toiletpaper images with objects from the past, rich in memory. After this first adventure we became a team, a factory. We live and work well together, we try to open people's minds through fun pieces that speak our language and think about the present.

Another member of the happy gang is Charlie Vezza, owner of Gufram. How important is it that you're all Italians?
That's definitely an important factor. I think of my childhood, of life in the provinces, and I'm still amazed. There's a beautiful old church in the center of my town, and in Italy there are thousands just like that. We were born in this beautiful land, we're surrounded by beauty, and this may even have affected the level of human relationships. We have an innate ability to go deep into relationships.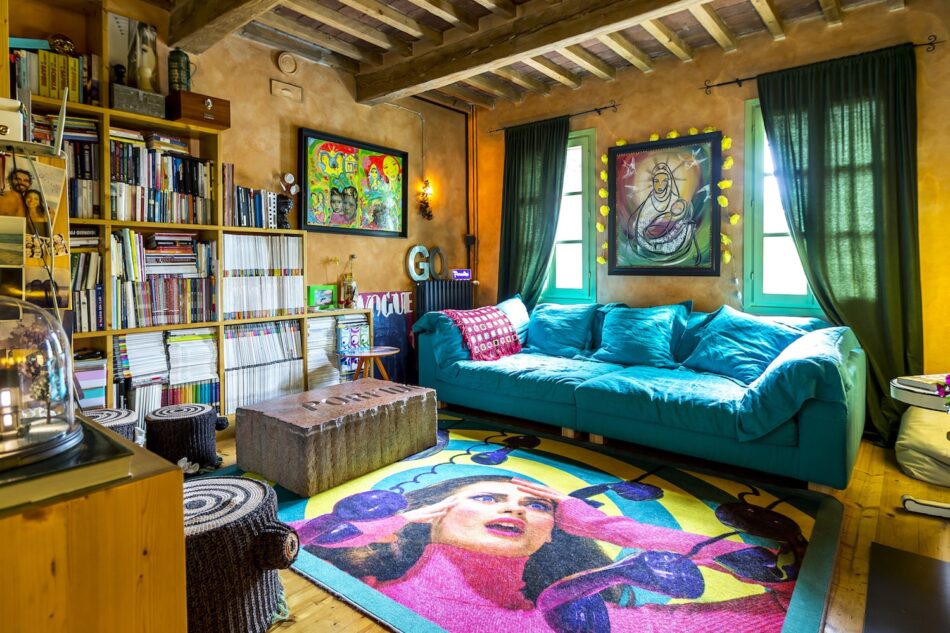 Even the culture of eating together has its own meaning. We often get together for lunches and dinners, and I think conviviality nurtures creativity. We always mix work with private life. We all meet together at Charlie's house in the Langhe together with Maurizio, Pierpaolo and our families. We exchange ideas and discuss things. Products always come up as we talk things over.
Tell us about your home in the Bassa Padana, where you often meet up. Unlike your mother, you do have some Seletti pieces?
I've got lots of them, and I love mixing them in new ways. For example, I might lay the Hybrid plates and the Estetico Quotidiano bottle on a Toiletpaper tablecloth. I'm continually trying to create new combinations between objects.
I've got a house made up of mistakes. I don't follow Scandinavian canons of style, with each piece being coordinated with all the others. I enjoy imperfection, like the chipped walls and scratches left on the furniture by my Jack Russell. They're the signs that define people.

Tour Stefano Seletti's House
The Ultra-Pop, Maxed-Out, Feisty Creativity of Stefano Seletti