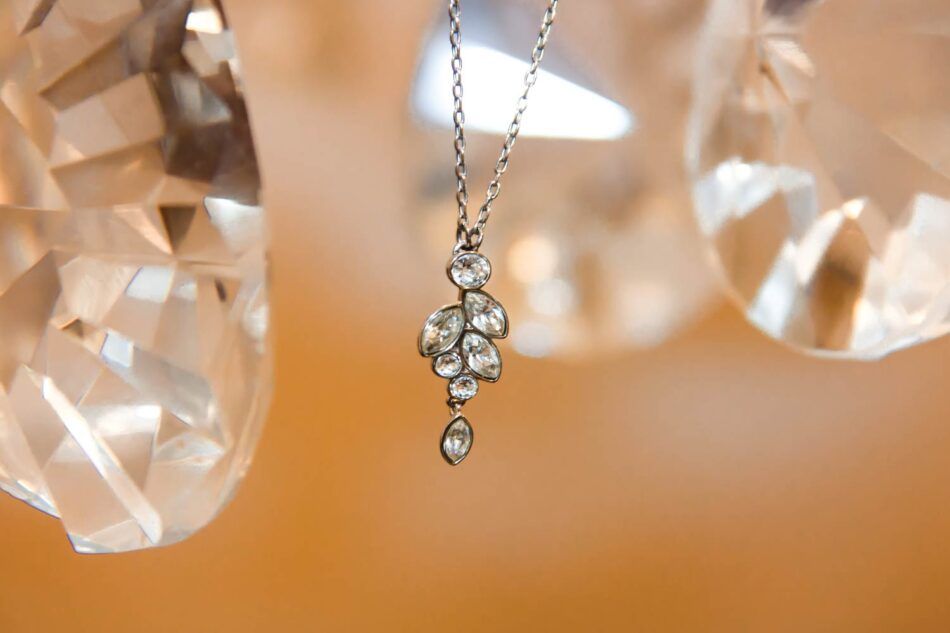 Although a gift of fine jewelry has traditionally been a surprise, that has been changing with younger generations. Brides.com, for instance, reports that 62 percent of couples now shop for engagement rings together, eliminating the fiancé's anticipation about what her ring will look like.
To shed some light on this trend, we surveyed 3,000 people about their preferences when it comes to giving and receiving fine jewelry. The results show that surprise is valued more by the bestower than the recipient.
---
Survey Findings:
46% of gifters want the fine jewelry they give to be a surprise
66% of recipients want at least some input
40% of recipients would prefer to choose the gift outright
Less than half of respondents (47% of the women surveyed and 45% of the men) preferred to surprise with their gift of fine jewelry.
When investing in a pair of vintage earrings or a dazzling designer watch, many wanted input from the recipient to ensure that they selected the right piece.
Although nearly one-third of those surveyed said they would be okay with some input from the recipient, only 22% indicated that they would prefer the recipient to choose the gift outright. This finding held steady across genders and age groups.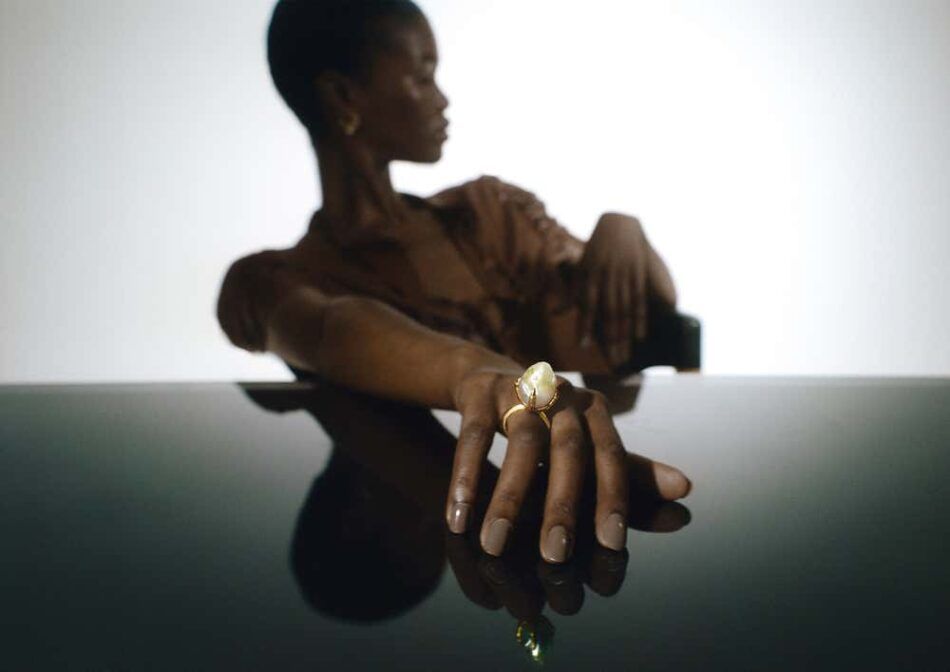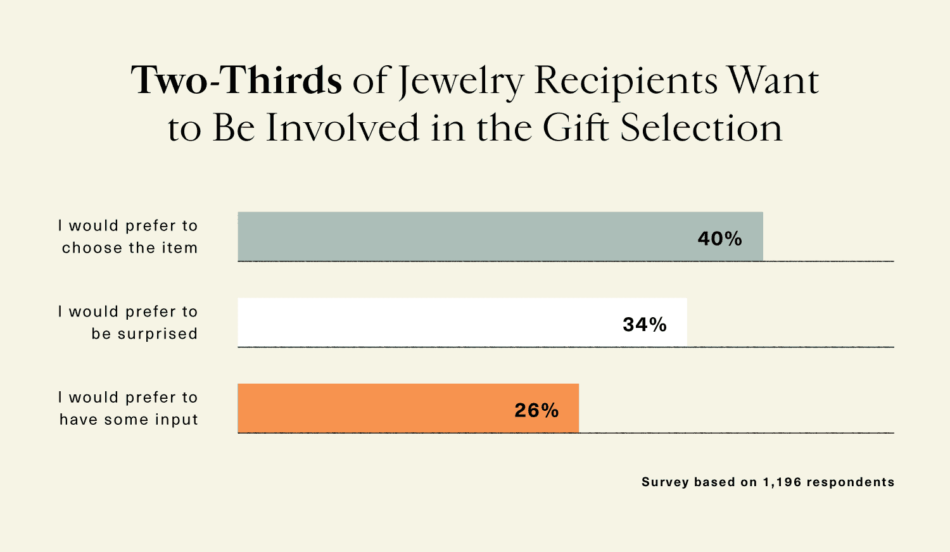 Whether because of underwhelming jewels received in the past or a preference for specific creators, receivers are clearly much less pleased with the prospect of surprise than givers.
Of fine jewelry recipients, 66% want at least some say in the gift selection. And a whopping 40% of the 66% would prefer to choose the gift outright.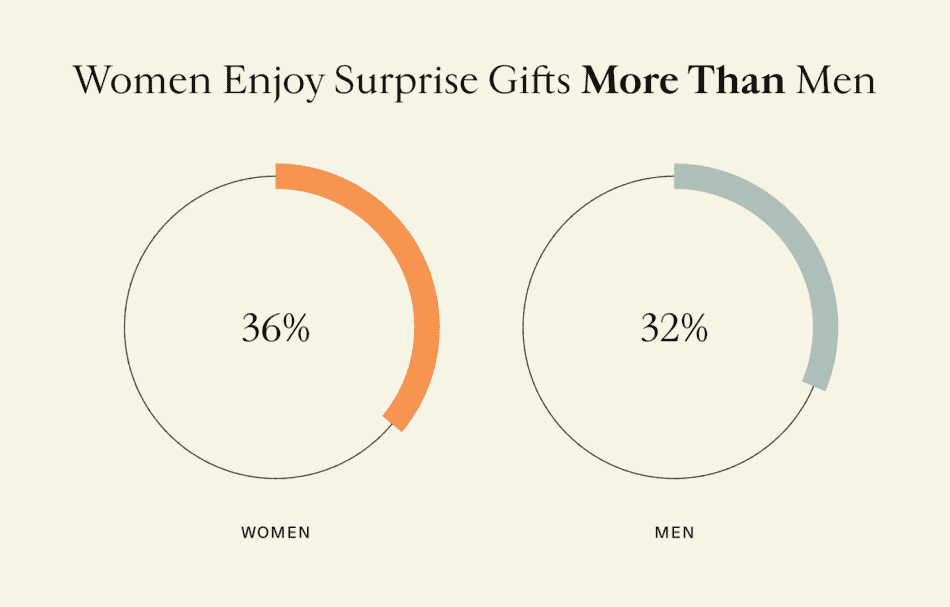 The data also revealed a difference between women and men when it comes to surprise gifts of jewelry. The percentage of women indicating they would prefer choosing their gift (37%) was nearly equal to the percentage of those favoring surprise (36%).
For men, however, the percentage of those wanting to choose their own gift (43%) was substantially larger than the percentage of those who like being surprised (32%).
How can we account for the disparity between the enjoyment of giving and receiving surprise gifts? According to Psychology Today, successful surprises demonstrate the giver's deep understanding of the recipient and an intimate connection between the two.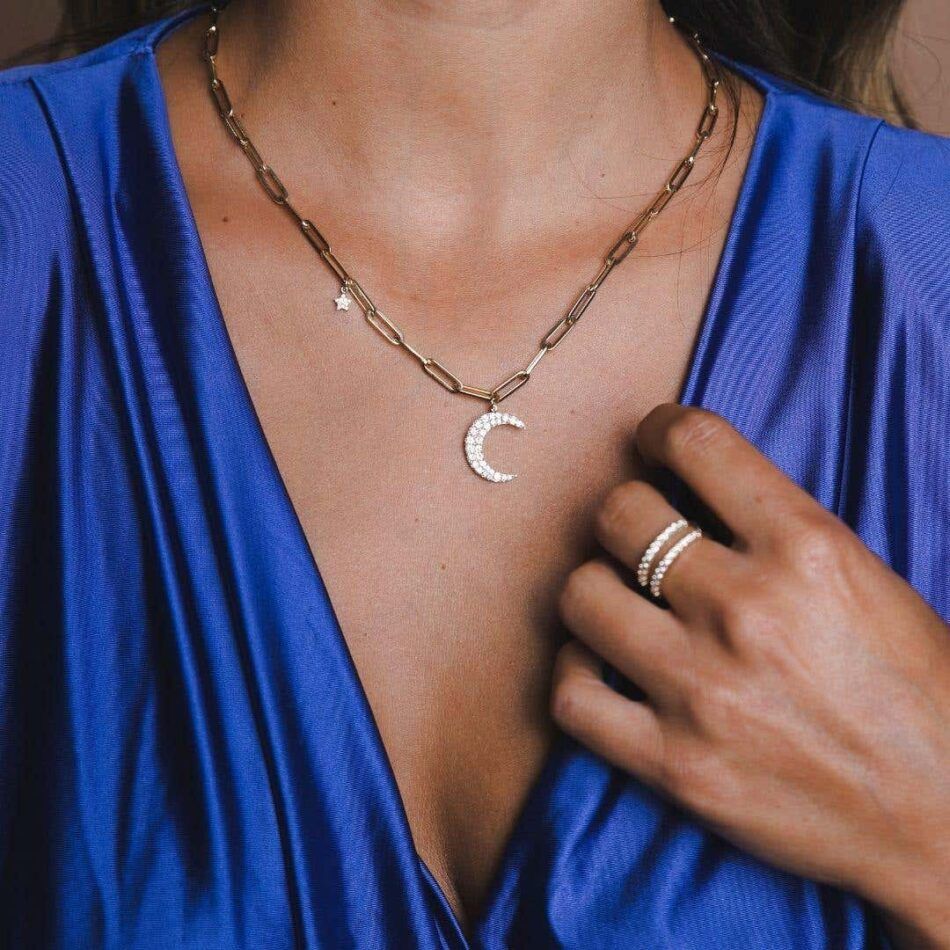 Perhaps we as givers are excited to show those who receive our gifts how well we know them and their desires and to see affirmation of our relationship in their reaction.
As recipients, we may fear that we won't like the gift, indicating that the giver doesn't understand us as well as we thought.
---
Survey Methodology
This study was conducted for 1stDibs using Google Consumer Surveys. The survey was conducted online in January 2021. The sample consisted of no less than 1,500 completed responses per question. Post-stratification weighting was applied to ensure an accurate and reliable representation of the total population.
---