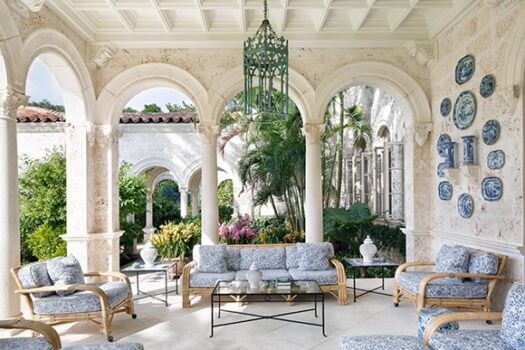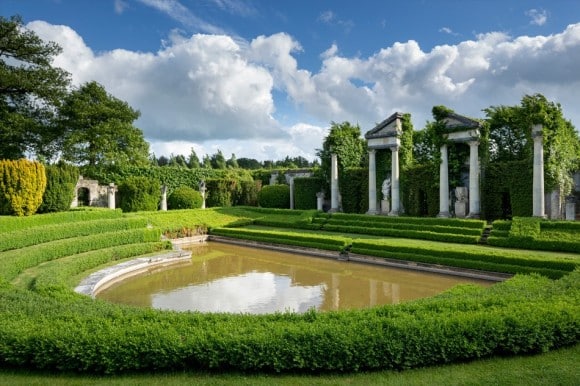 At designer Jacques Garcia's 17th-century Normandy estate, a neoclassical Greek theater, constructed from authentic period materials, lies within the garden; terraced seating is built into the landscape.
Photo by Eric Sander.
---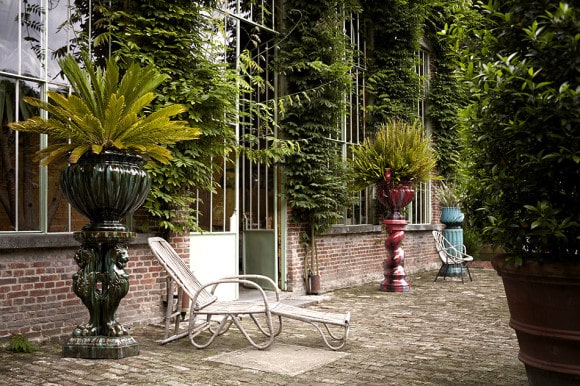 Outside the estate of Belgian furniture dealer Jean Philippe Demeyer, pieces of Vallauris furniture are displayed next to the vine-covered orangery (whose French cast-iron windows date to around 1800).
---