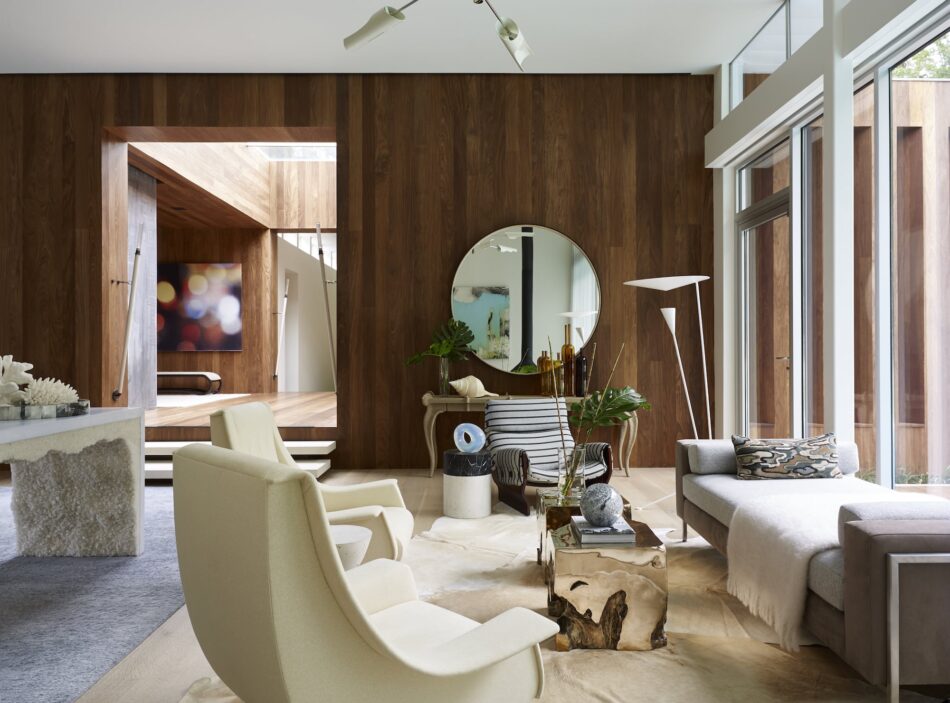 A little European sprezzatura bubbles into this Hamptons beach house by way of bold pieces and mid-century finds, chosen by the clients in partnership with David Scott. A rope console table by Christian Astuguevieille is a natural complement to the wood-paneled wall and a carved bowl.
For Scott, the star of the seating arrangement is the low-riding Italian chair: "I love the shape of the vintage Canada chair by Osvaldo Borsani," he says. "It's blue-and-white-striped upholstery gives it a sporty casual feeling."
A pair of sculptural 1960s Italian armchairs from 1stdibs via Amy Zook Antiques further juices the mood, their cream-colored upholstery putting them in conversation with a custom rock-salt desk from Amma Studio and a floor lamp by Michel Buffet.