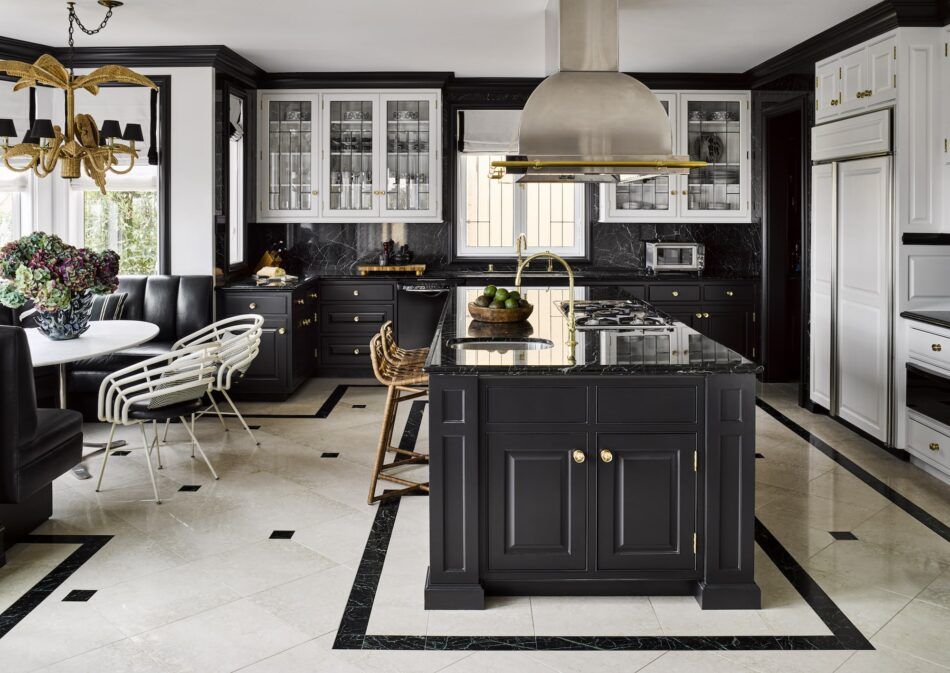 "The goal for this kitchen was to make it feel sophisticated but light and bright enough to suit the San Francisco oceanfront location," says Ken Fulk, who is renowned in that town for putting dramatic decoration on the city's front burner.
A bold black and white palette transforms the formerly cherry-paneled room into a lively spot, with McGuire bamboo chairs and bar stools and a custom pedestal table introducing a mid-century note.
The Roman shades provide a graphic echo of the linear seat backs, while a rattan parrot chandelier by Mario Lopez Torres and a vintage Murano glass vase keep things form getting too slick — all part o the vision of the talented Mr. Fulk.