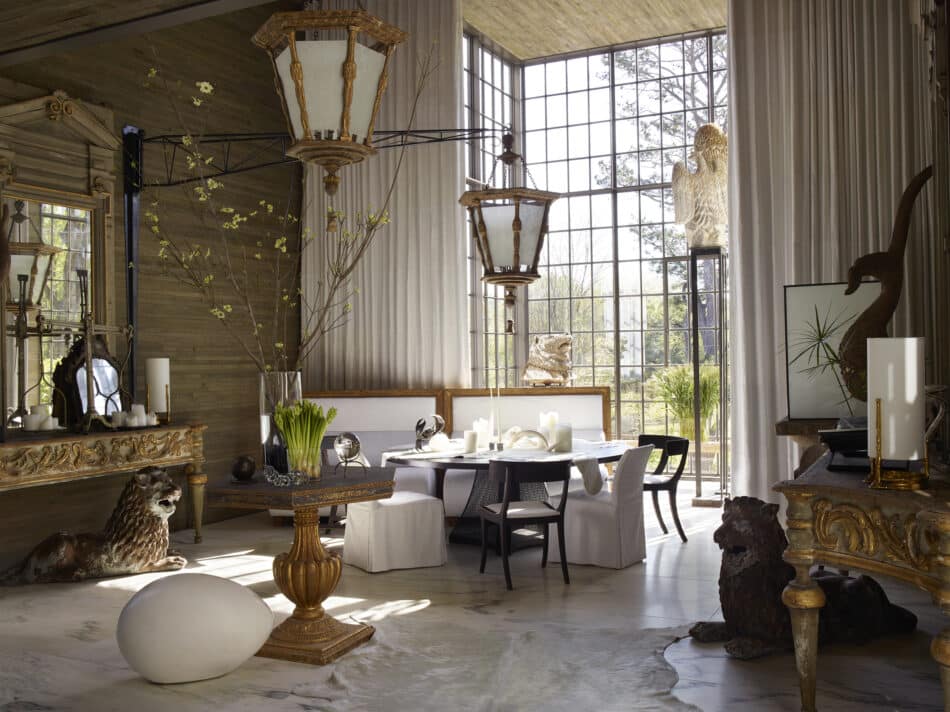 "The weathered, slatted walls portray the house as a crate holding precious, imperfect objects," says architect Bobby McAlpine, describing the living room in his self-designed Atlanta home.
That one metaphor encapsulates the aesthetic principles behind the decorating style McAlpine has dubbed "new romantic modernism": The structure may be contemporary, but the contents evoke classical European Grand Tour decoration.
Klismos dining chairs are pulled up around a cage-based pedestal table; terracotta lions and giltwood tables are illuminated by Venetian-style lanterns. "Contradictions swing the pendulum here," says McAlpine.