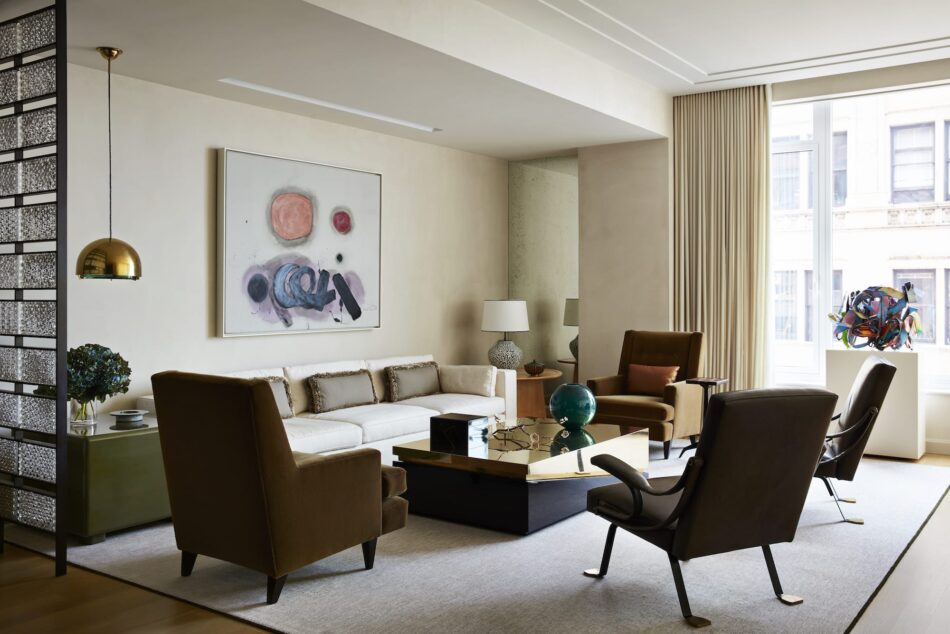 Thad Hayes specializes in integrating and subtly deploying topflight treasures in homes like this New York City pied-à-terre owned by an equestrian, which includes some memorable pieces.
Not that they scream out at you on first viewing — instead, every object seems supportive of the others, and only the painting, by Abstract Expressionist Adolph Gottlieb, introduces introduces a significant amount of color.
"The way the light moves throughout the apartment influenced how the space was curated and designed," says Hayes, explaining the quiet palette. Among the marvels here: a Gabriella Crespi coffee table from Galerie Van Den Akker, lounge chairs by Edward Wormley and Ignazio Gardella and a glass partition by Giò Ponti.