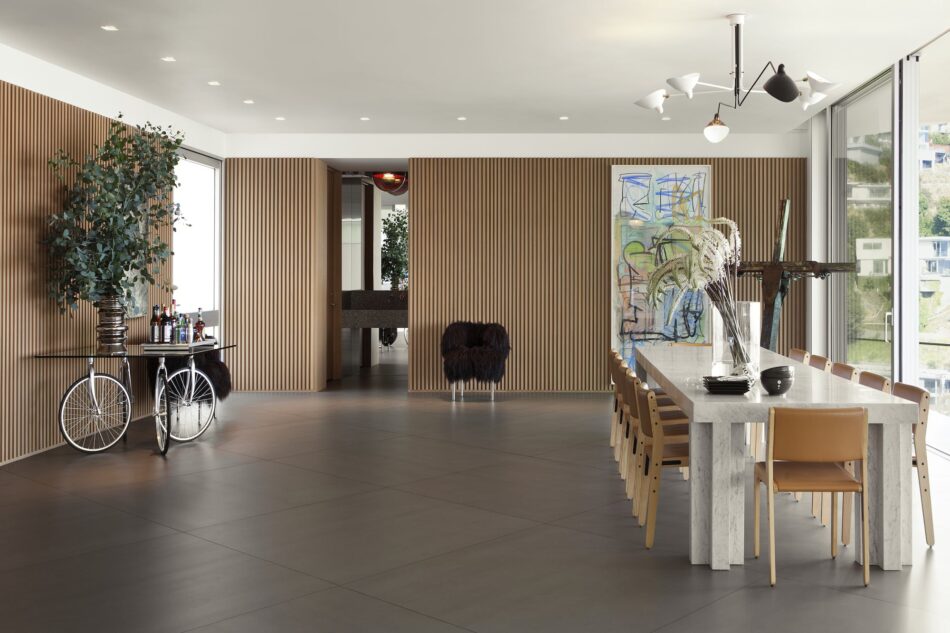 Wit and erudition are twin assets of The Archers, the Los Angeles–based design team behind many a successful rehab dotting the hilltops and canyons of greater L.A.
Those who follow the firm on Instagram know its team members, headed by Richard Petit and Stephen Hunt, are fiends for provenance and a sharp narrative; here, the story involved the owner's passion for postmodern Italian design.
To push the plot forward, they mixed a Serge Mouille MCL-R6 chandelier with Afra and Tobia Scarpa Boomerang chairs from 1993 set around a custom marble table of their own design, and set up a bar on Gae Aulenti's Tour table beside a Sergio Asti vase for Superego Editions.
The finishing touch: wrapping the room in slatted wood the color of corrugated cardboard.