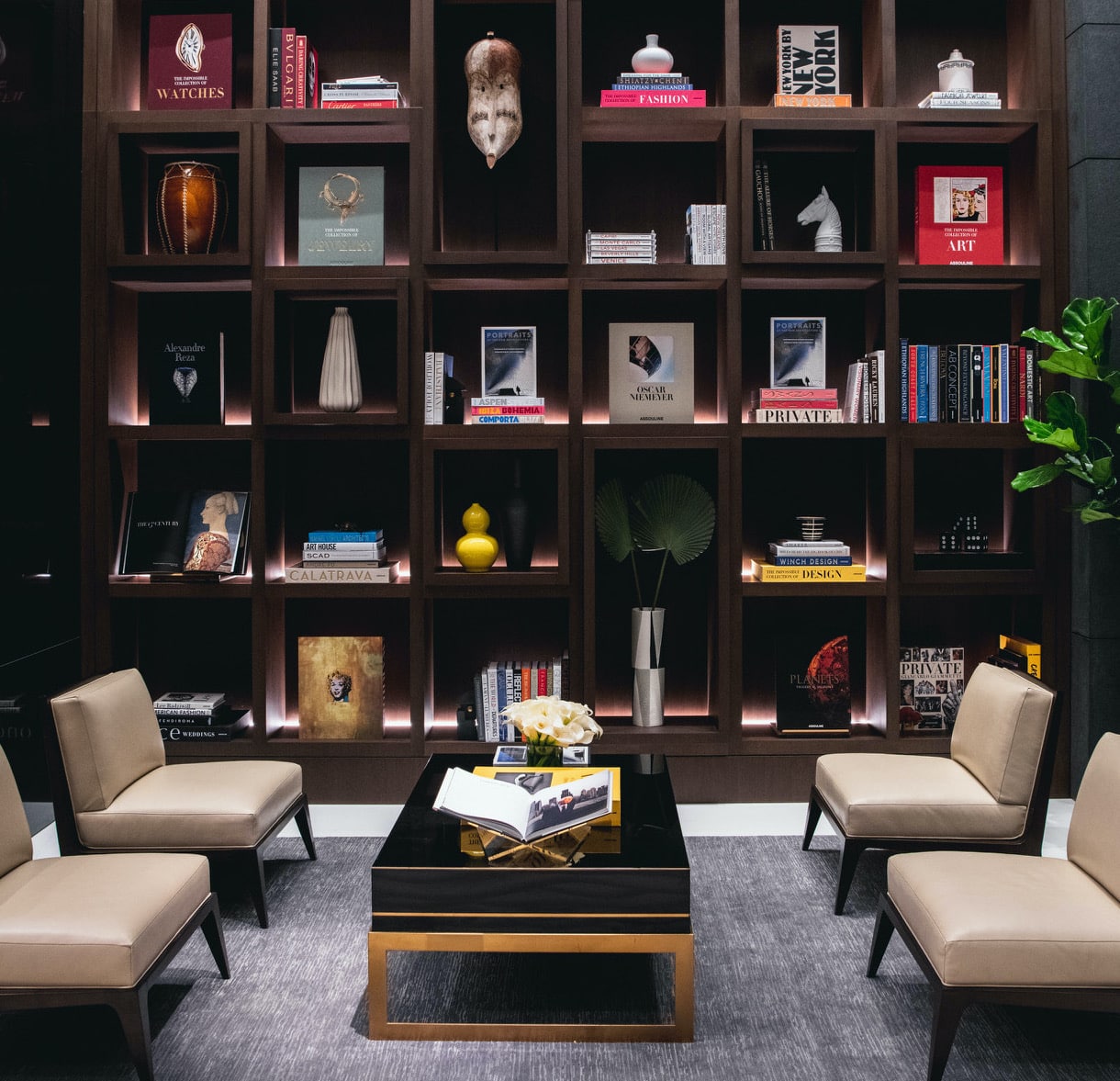 Assouline is a game changer in the world of publishing, responsible for revolutionizing the coffee-table book. Established 25 years ago by New York–based tastemakers Prosper and Martine Assouline, the company is famous for its immersive and sumptuous volumes on art, fashion and culture.
At the tender age of 28, Alex Assouline, son of Prosper and Martine, now directs the family-owned concern as vice president. Sharp-witted, handsome and impeccably dressed, Alex grew up in a rich cultural milieu, thanks to his parents' deep interest in the arts.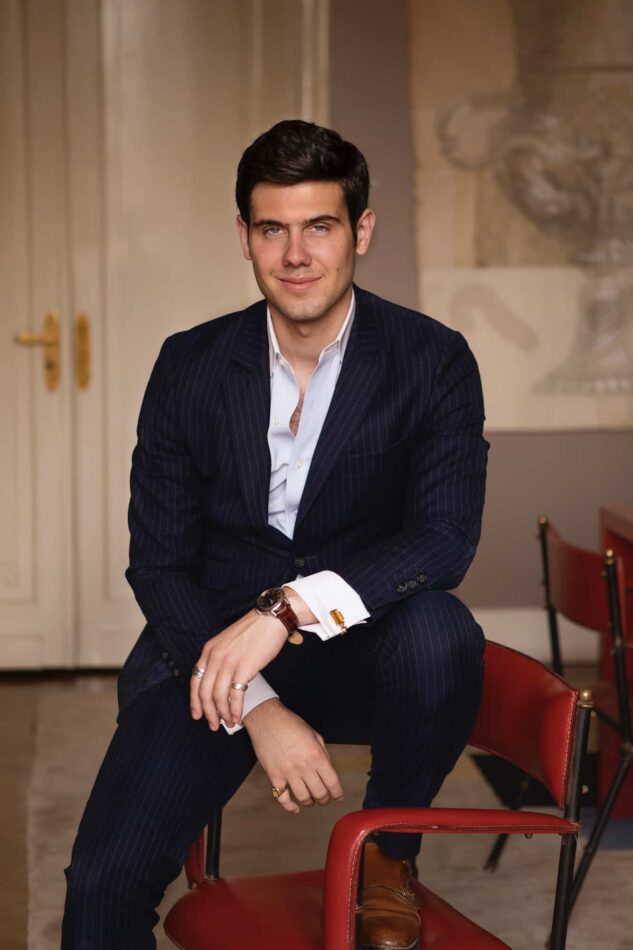 His godfather was the late couturier Azzedine Alaïa, and parents instilled Alex with a creative energy as they published opulent hardcovers that broke the mold, from illustrated tomes celebrating fashion legends and high-society doyens to hand-bound limited-edition art monographs with Italian linen covers.
Under Alex's leadership, Assouline Publishing is dedicated to defining the art of fine living through books. Like his parents, he is guided by a love of beautiful things, but he is steering the brand toward new horizons, namely the curation of libraries in homes and commercial properties. What started as a passion project has become a lucrative branch of the business.
Alex uses his discerning eye to create stylish Wunderkammern that reflect the personalities of their owners, each replete with exquisite books, furniture and objets d'art.
As he prepares for one of his biggest commissions to date — a library valued at $295,000 for this year's Neiman Marcus Fantasy Gifts — we asked the young business talent about his favorite projects and his tips for building the perfect bookcase.
---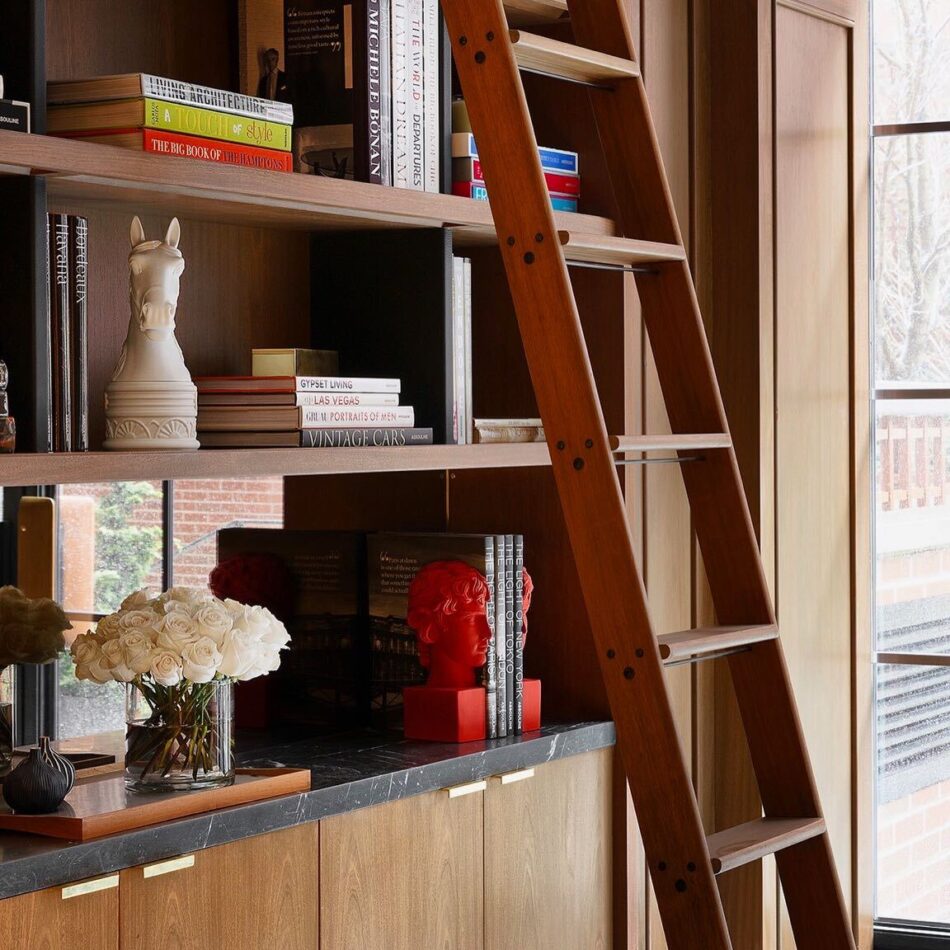 What inspired you to explore the business of curating libraries?
It all began with an opportunity that came about in 2017. One of my good friends, Danielle Naftali [heir to the Naftali Group real estate firm], was working on a new development in New York's West Village called the Shepherd.
She was brainstorming ideas about what amenities to offer when the idea of a library popped into her head. She then commissioned me to design and curate it.
I saw an opportunity to grow in the interior design arena, because curating libraries addresses the aesthetic visions of hotels, residences, private offices and other special spaces.
I personally select books and objects that capture the essence of the neighborhood, the building and the people who will enjoy it.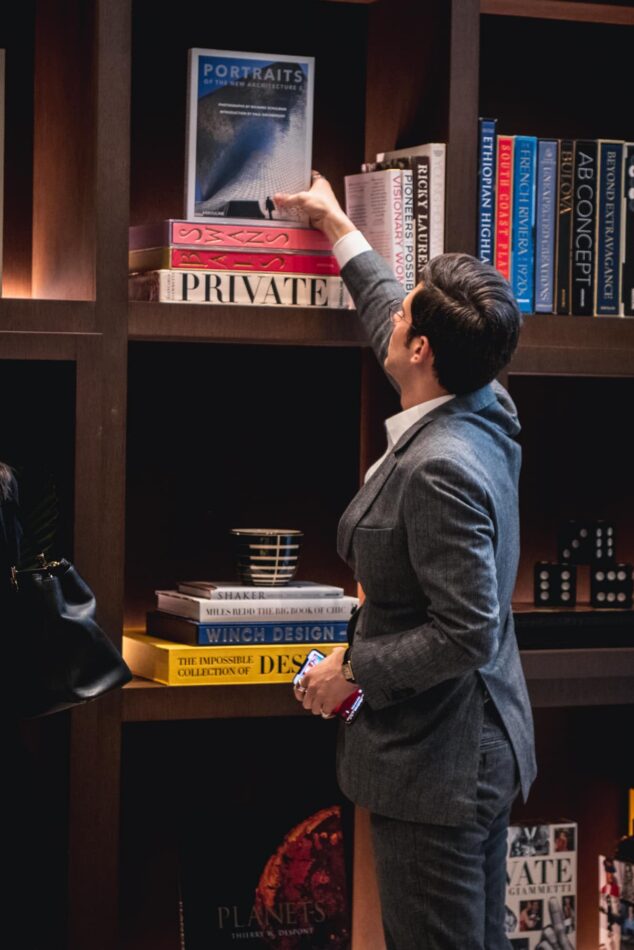 Zoom meetings have put bookshelves into focus. Have you admired any during your own online meetings?
I've seen some good ones! People tend to hide their bookcases during Zoom meetings with me. Perhaps they worry I may be judgmental, but it's always inspiring to see how people choose to display books in their everyday lives.
I find it particularly fascinating to see which objects they pick to live with their books. Sometimes, I can't help but advise or recommend a book that would complement their setup. Thankfully, at the end of a call, they are usually pleased with the outcome!
What cherished objects do you have in your own library?
I love magnifying glasses. They are both useful and decorative. Objects really elevate libraries and can also make them more personal.
An interesting photograph or painting next to a bookcase, a wooden coffee table or a Le Corbusier lounge chair, brings everything to life. In essence, a library isn't simply books placed on a shelf — it is a place of individual character, an important space in any home.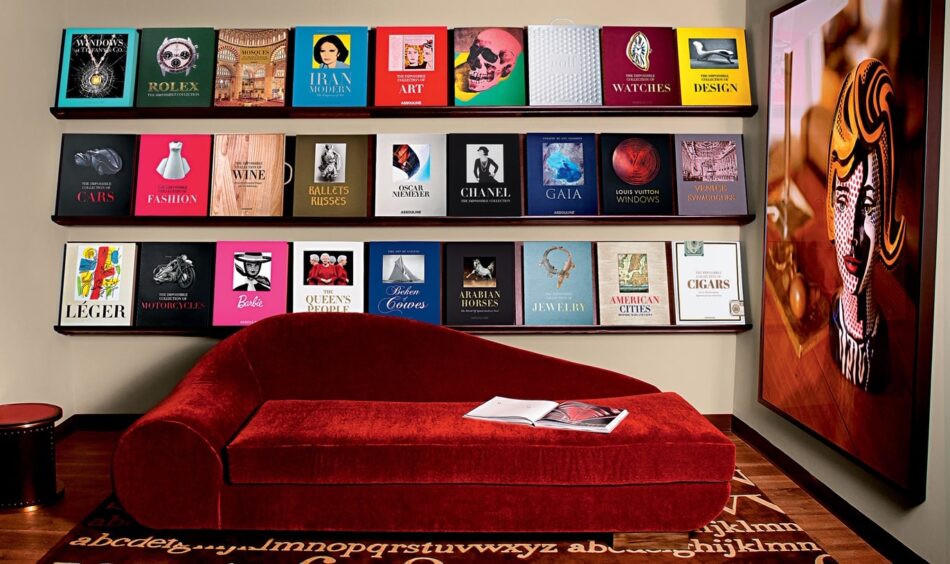 What makes a good library or bookcase?
It is essential to take in the surroundings so that you can "blend" with the space. Adapting to the environment is key to curation. It's about maintaining the space's original state while enhancing its individuality.
Additionally, strong attention to detail is fundamental when selecting books and pieces of interest.
What book do you cherish the most and why?
I always say it's like choosing your favorite child. It's impossible for me to choose, as I passionately devote myself to every book we publish.
Lately, because of the travel restrictions, I've really been enjoying Marrakech Flair, which is about a city dear to my heart [Alex's father was born in Morocco]. But above all else, I have loved seeing my mother, Martine, work on our new title Versailles: From Louis XIV to Jeff Koons and reading its brilliant text.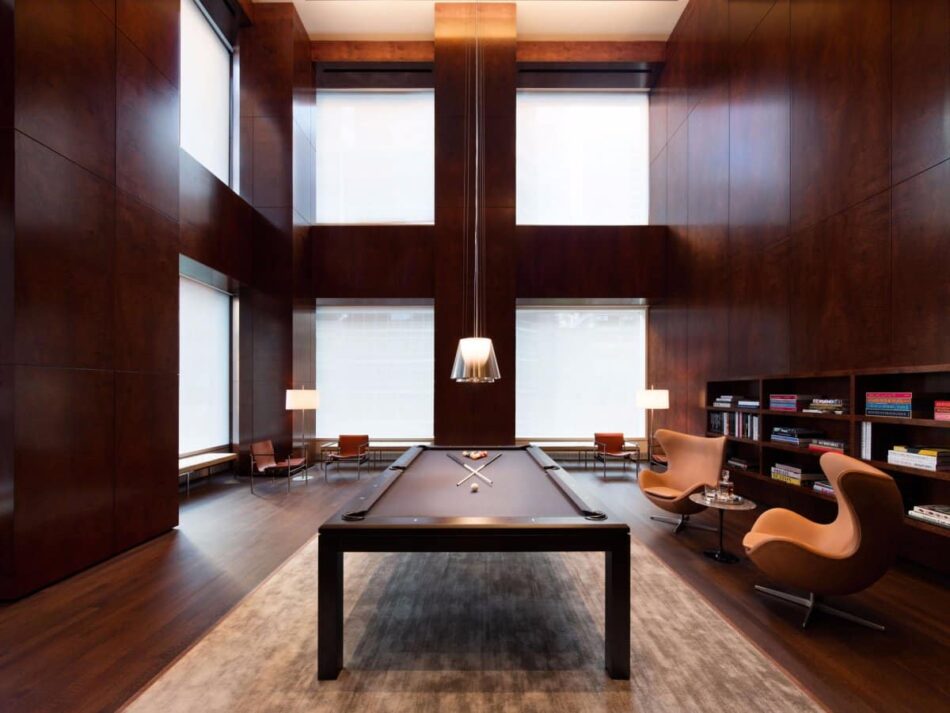 What has been your most memorable library project to date?
The curated library space at 432 Park Avenue [New York's super-tall residential skyscraper designed by Rafael Viñoly]. It is such a wonderful building that encapsulates the greatness of the city.
But the most memorable is yet to come: We have been selected to create one of Neiman Marcus's Fantasy Gifts for the holidays [exclusive one-of-a-kind designs and experiences sold for charity], for which we will curate a library worth $295,000.
Is there an object or book in your own bookcase you'd prefer that people not handle?
A library is meant to be interactive. It's meant to bring people together. Of course, there are also some objects that need to be handled with care. That includes a rare and very fragile coral centerpiece in our home in Paris that we acquired a few years ago from one of the city's famous flea markets.
Whose library do you most admire?
My parents' library in Paris. It is in continuous development and holds the story of their life and the things they love. It is a visual metaphor for the taste that they have instilled in me. Over the years, it has been a great inspiration to me.