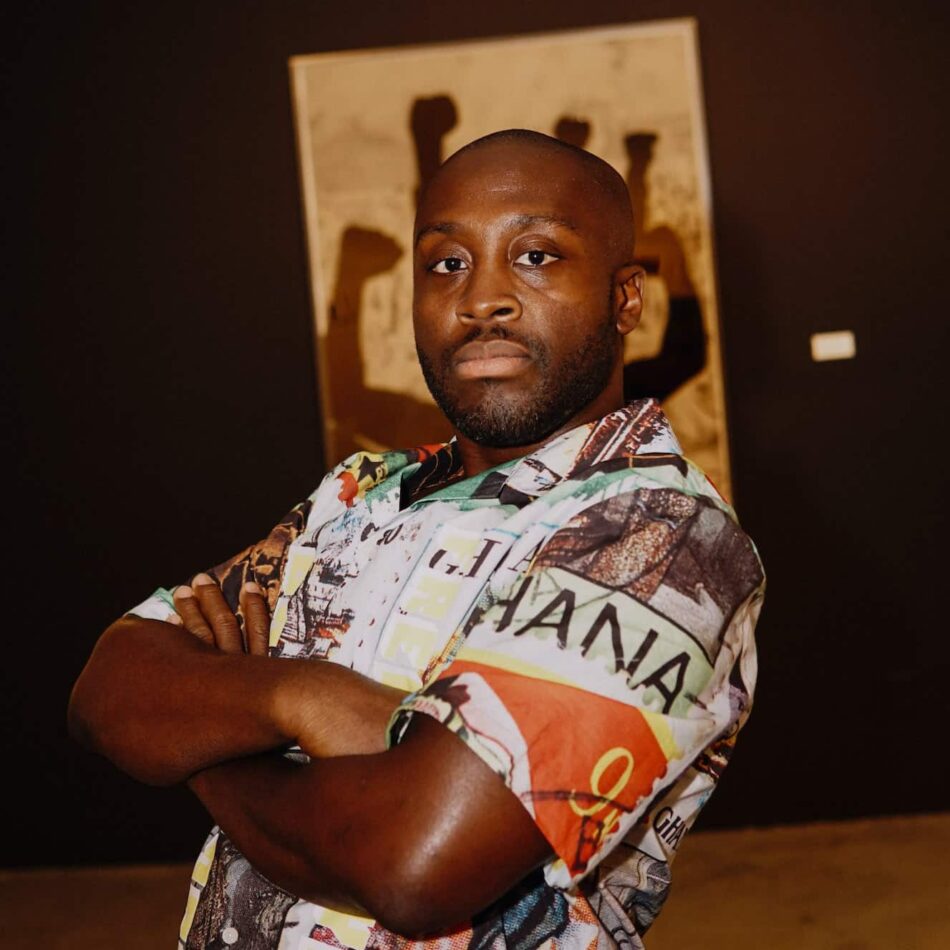 Larry Ossei-Mensah knows a thing or two about art from the African diaspora. The Bronx-based Ghanaian-American curator has helped bring to life many high-profile exhibitions, including Ghana's debut pavilion at the Venice Biennale, in 2019.
And this past Martin Luther King Jr. Day, he arranged for a series of video works by seven notable Black artists — Derrick Adams, Alvin Armstrong, Laylah Amatullah Barrayn, Lizania Cruz, Kameelah Janan Rasheed, Hank Willis Thomas and Jasmine Wahi — to be shown on the giant digital billboard of the Brooklyn Academy of Music, where he serves as curator-at-large.
Ossei-Mensah is also the cofounder of the nonprofit ARTNOIR, which offers access to (and exposure for) artists of color, with virtual and in-person events that advance dynamic relationships between creators, collectors and the public. Through its recently conceived Jar of Love Fund, the organization is now offering grants to creatives and cultural workers in a variety of fields.
"All forms of creativity need to be celebrated when it comes to Black and Brown folks, because the spectrum of creativity is so broad," he says. "For me, it's about connecting the dots. Even if I meet an artist and never show their work, we're in a dialogue and exchanging ideas and coming up with strategies together."
But art is more than just a career path for Ossei-Mensah. "Art has always been a way through," he says. "Whether it's helping you process or helping you ask more questions, or whether it's a space of catharsis or a space of safety or a space of joy, art has a multitude of functions in everyone's life."
This February, 1stDibs will donate to ARTNOIR 15 percent of proceeds from sales of the artworks in our Black History Month collection. Here, Ossei-Mensah picks a few favorites from that collection and explains what makes each piece extraordinary.
---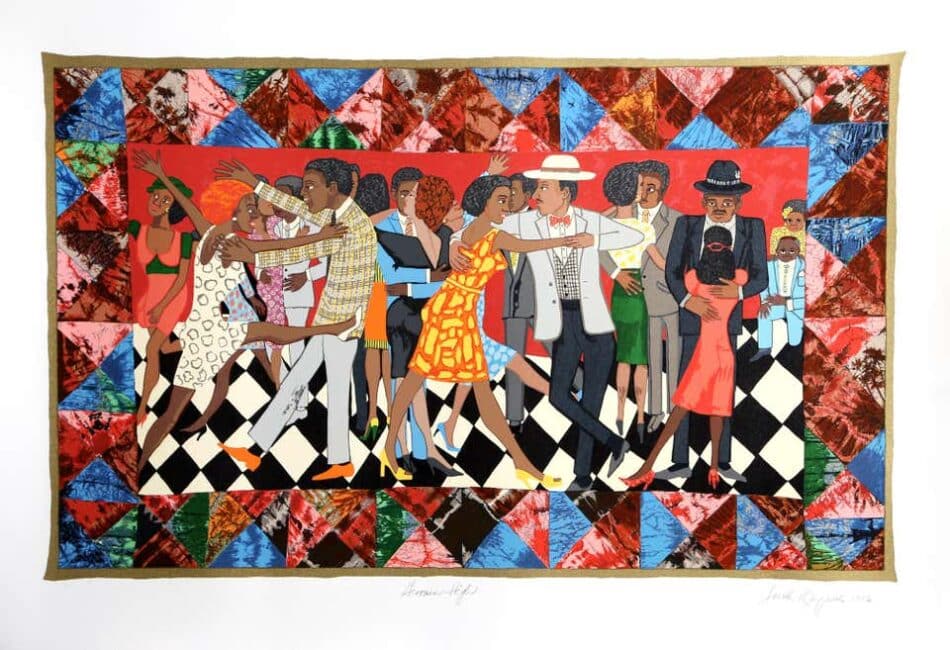 "Faith Ringgold is a treasure, and I really love her exploration of Black life in a celebration of joy and energy — the range of color and age and highlights of pattern — surrounded by a quilt that speaks to our varied lived experiences and weaves together to highlight our multifaceted and rich community."
---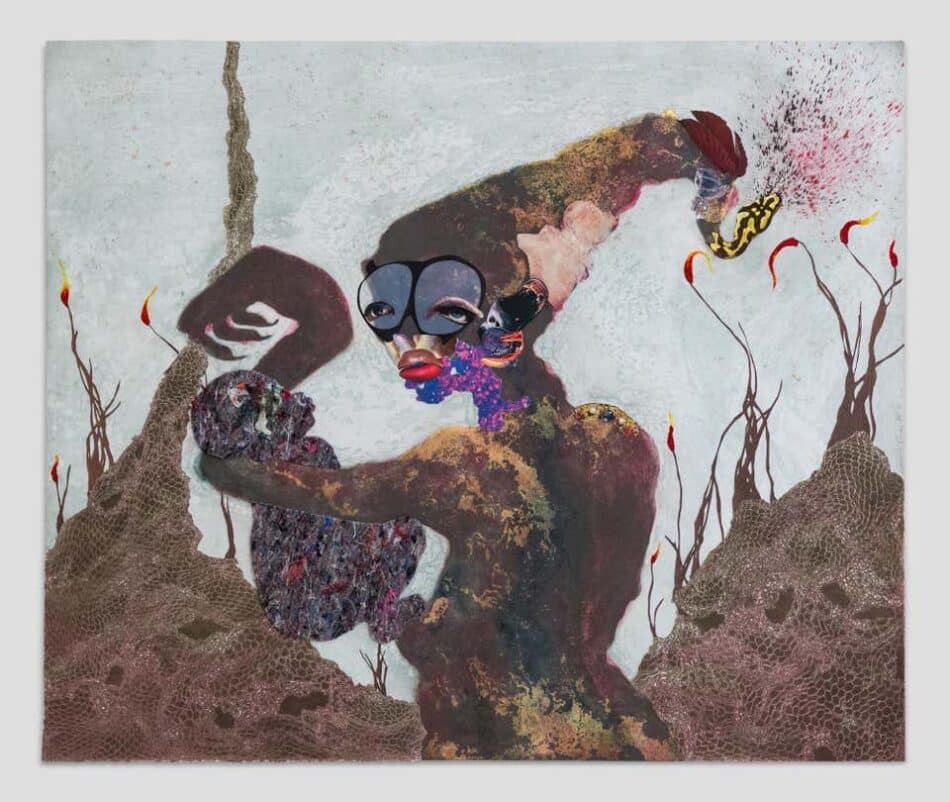 "Wangechu Mutu is an iconic Kenyan-born artist who, over her illustrious career, has created artworks that engage with a multitude of issues, ranging from sexuality to femininity. At first glance, the piece is reminiscent of Duccio's Madonna and Child painting created in the 14th century, but upon closer examination, Mutu ups the ante. By reimagining this work from an African perspective, she transports the viewer into the Afrofuturist universe that she has built over the years."
---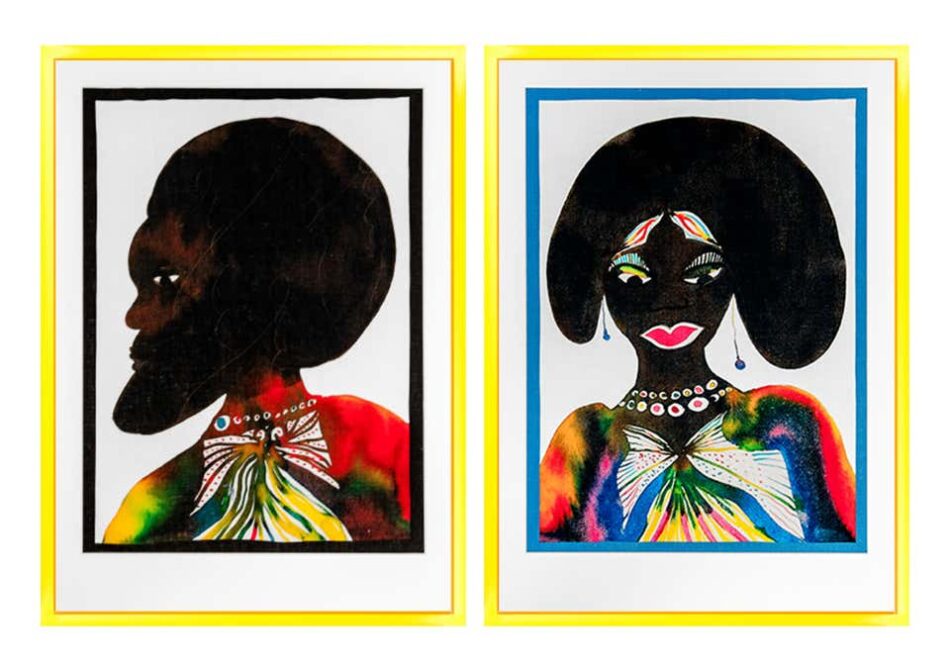 "Painted by one of London's finest, Chris Ofili, the 'Afro Muses' collection, introduced to the world via Thelma Golden, is a beautiful depiction of Black figurative expressions. Ofili's subjects embody unique beauty through his textures and enriched palette, but also the familiarity we feel through seeing Black people in portraiture."
---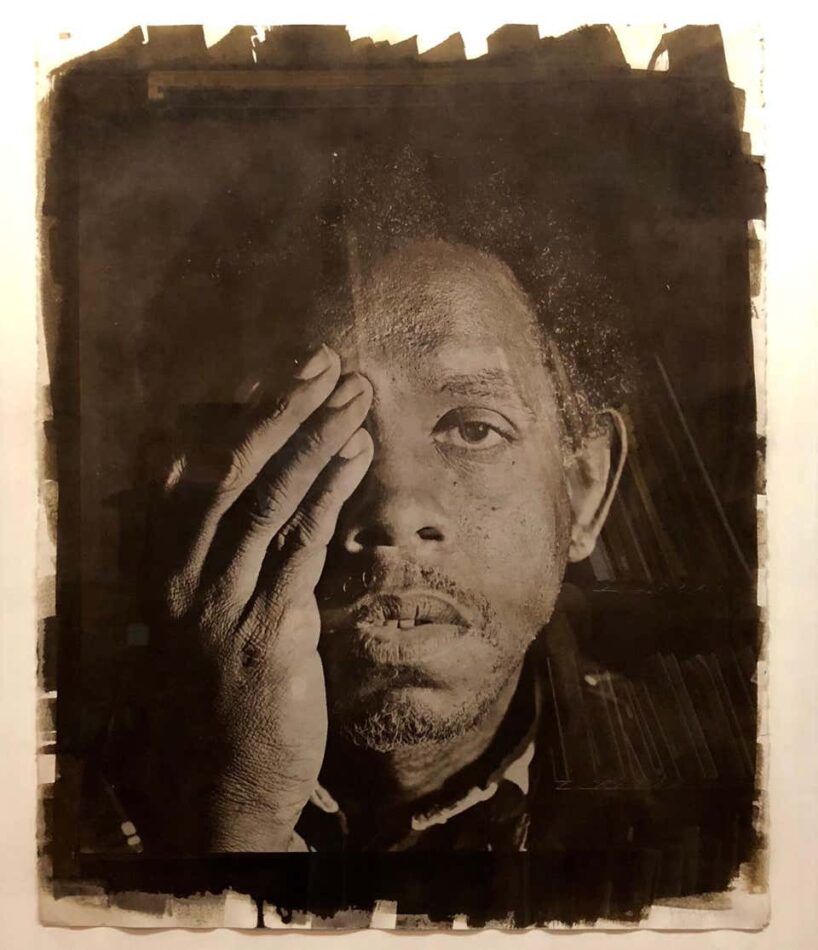 "I am drawn to the way in which Rashid Johnson's work explores themes of history, Black identity, cultural narratives and critical thought. Johnson's culturally enriched works include key elements that are symbolic for Black culture, ranging from shea butter to funk albums. In his photography work, such as this, we see representations of Black life, often subjects who are confident in their gaze and prominent in their stance."
---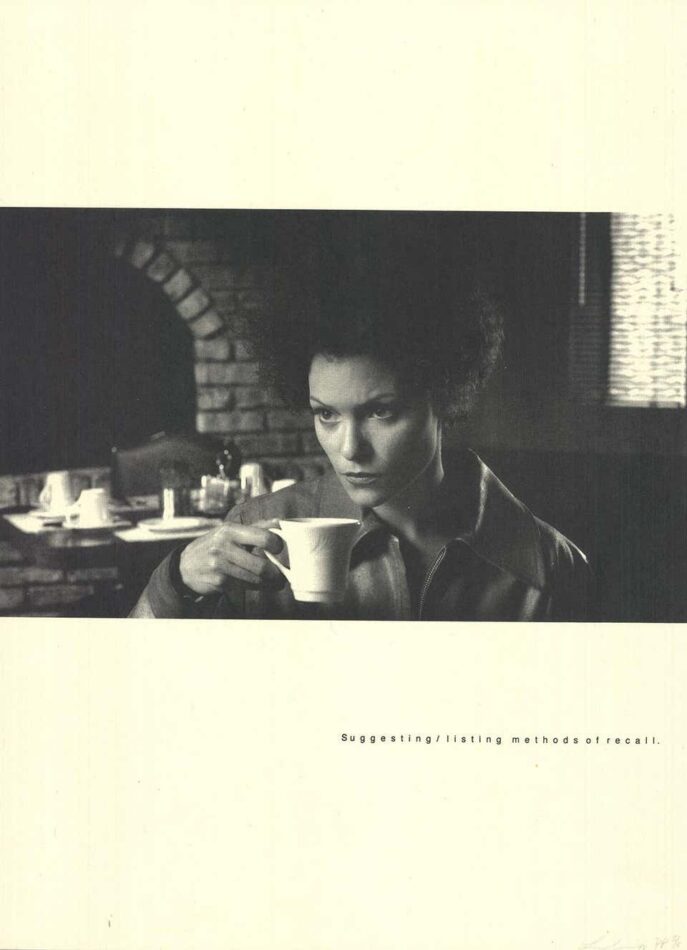 "Lorna Simpson's body of work is beyond impressive, and her photography is unique in the way she captures expressions of Black women. In Recall, Simpson shows how the subject is contemplating something while still possessing confidence in her gaze."
---
"Nick Cave is one of the most critical artists of our generation. In Cave's famous "Sound Suits," he transforms his work into a costume that conceals and protects the person wearing it by concealing their race and gender, therefore making the viewer focus on the work itself and not the person under it. In Amalgam (Brown), we see a figure's hands and feet on the ground but are pivoted to focus on the grandiose creation on top of them, which includes a multitude of captivating patterns, textures and shapes."