Not all Italian art glass is made in Murano, master glass artisan Simone Crestani would like you to know. His poetic Atelier Crestani creations are crafted in the town of Camisano Vicentino, 40 miles west of the fabled Venetian island. "I'm not Muranese," he says. "I've worked to create my own style, different both technically and artistically."
For one thing, there's an absence of color in Crestani's intricate, ethereal wares, which celebrate the transparent material from which they're painstakingly made: borosilicate, a fracture-resistant glass developed for chemical and pharmaceutical laboratories.
Its properties allow Crestani to render forms inspired by the natural world — sea creatures, coral, bonsai, animal horns — with gorgeous, crystalline precision. His popular Pulpo series of barware highlights the beauty of the octopus, its tentacles delicately slithering around pitchers, decanters, drinking glasses and champagne flutes.
Perhaps the most direct reference to the science behind his art is Atelier Crestani's Alchemica line. The centerpiece is a harmonious spherical decanter enclosing a string of bubbles topped by one large orb. The accompanying martini, manhattan and wine glasses have bubble-like stems of intriguing asymmetry.
The design recalls molecular structure, or what Crestani calls the "hidden world" in which "everything is reduced to simple particles." It almost cries out to be given as a wedding present, so elemental and eternal is the imagery, so delicate yet difficult the craft.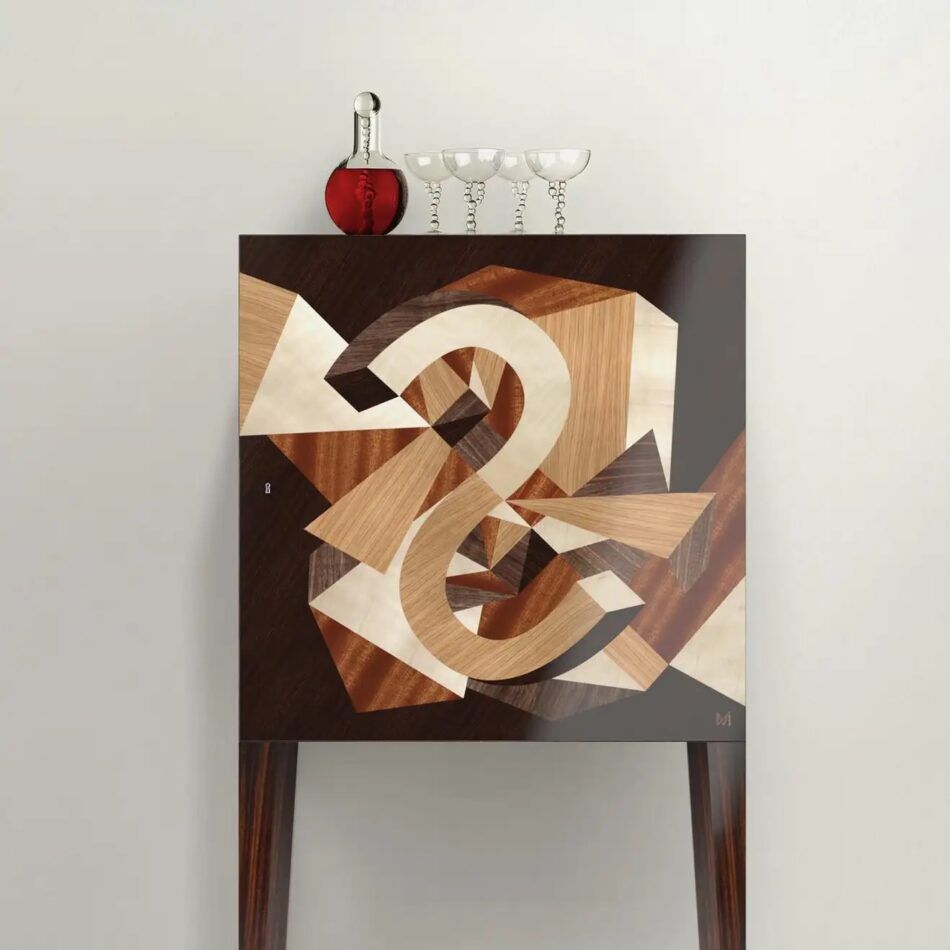 Crestani's career as an artisan began when, at age 15, he took a job in a glass factory. "It was supposed to be a summer job, but it lasted 10 years," he says.
Since that apprenticeship, he's forged his own path, setting up a studio near the mountains where he rock climbs as a serious meditative practice, one that he says informs his highly skilled work. Crestani has three assistants but ultimately fabricates each piece himself using a technique called flameworking, in which glass is melted with a gas torch until it is malleable, then formed with a combination of mouth-blowing and modeling with specialized tools.
Each Alchemica decanter takes about two hours to make, and the accompanying drinking glasses about 40 minutes, Crestani says — "plus 20 years of experience," he adds with a wink.