Fendi's pre–Fall 2023 collection was a homecoming of sorts for one of the house's most beloved icons: the Baguette.
The original "it" bag turned 25 this year, and its silver anniversary bash began with a runway presentation at the Hammerstein Ballroom, which is located in New York City, the setting of the Baguette's ascent into the ranks of fashion's most wanted. It happened this way: In the third season of Sex in the City, a thief accosted Carrie Bradshaw, played by Sarah Jessica Parker, and demanded her Manolos, her jewelry and her purple-sequined "bag." "It's a Baguette," she corrected. And a star was born.
In September 2022, Parker sat in the front row, alongside Kim Kardashian and Chloe Bailey, to celebrate that star. The collection, according to Kim Jones, women's creative director at Fendi, was "a celebration of . . . the moment the Baguette became famous."
Much has changed since Silvia Venturini Fendi unveiled the bag, in 1997. This sparkling beauty tells the tale of one of the fashion industry's biggest changes: the embrace of collaborations. The movement began in 2004, with the high-fashion-comes-to-mass-market partnership between Karl Lagerfeld and H&M. Since then, high-low pairings have become de rigueur.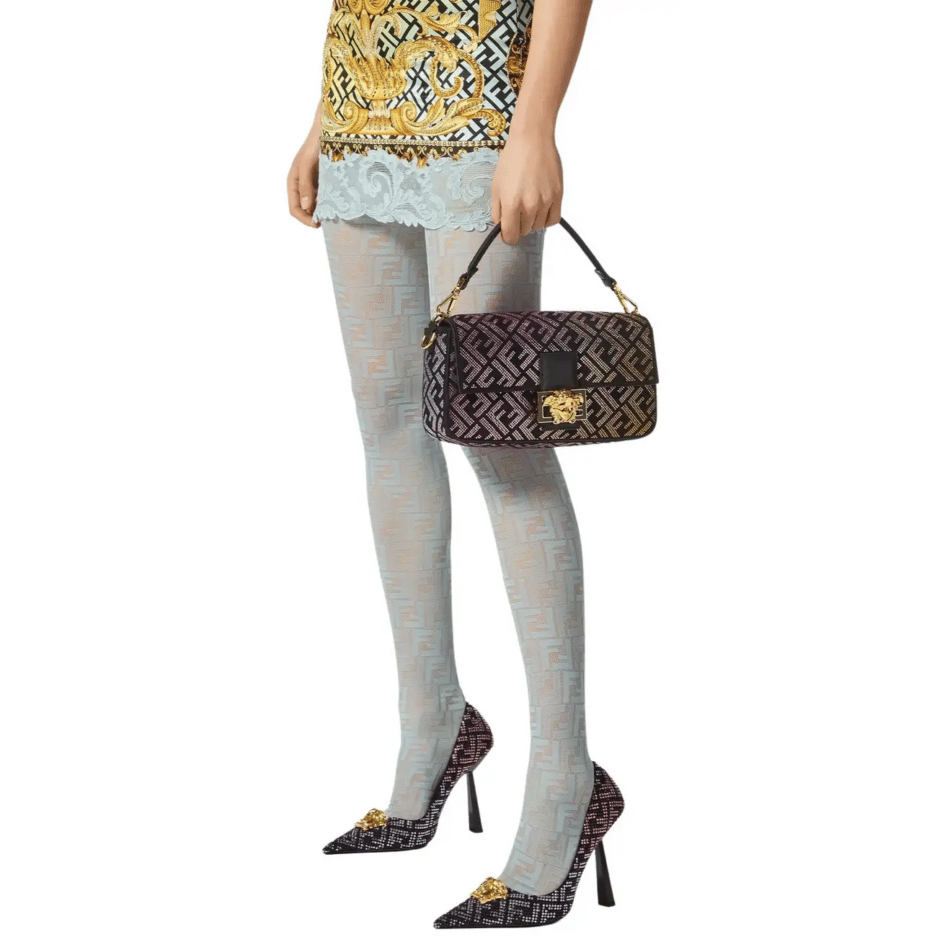 A collaboration between two luxury brands, however? Never — until the Fendace runway show in September 2021.
"Jones is the king of collaboration," Steven Bond, proprietor of Montreal's Carte Blanche, says of the Fendi creative director, who before joining the house, masterminded big-news (and big-sales) partnerships between Dior and Nike; Louis Vuitton and Supreme.
But Fendace is "a collaboration between two of Italy's most revered houses, Fendi and Versace" says Bond. It changed the world of fashion, and the fashion itself. "Fendi is not a flashy brand," he explains, but through the filter of Donatella Versace's imagination, there is glitter and sass. "Versace took this classic style and made it sparkle. It references the chainmail dress that [Gianni] Versace designed before he died."
The final word: Fendi + Versace = bellissima. Although, Bond warns, "this is not a bag for someone who is subdued."