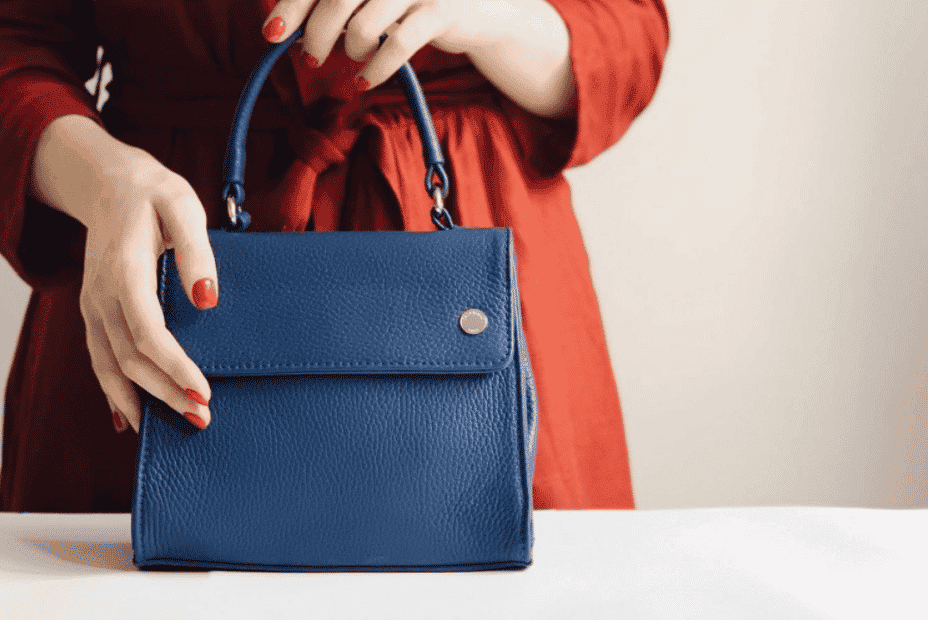 Coveted by celebrities and fashion enthusiasts, the most expensive purse brands create designer pieces that are beacons of luxury. These internationally renowned fashion houses share a dedication to high-quality craftsmanship and the best materials for their handbags, and many have influenced the fashion world with popular "It" bags.
Every year, these brands introduce new designs and update their signature lines, striving to release the next iconic look.
So what are the world's most expensive brand-name purses? We've compiled a list of labels whose hefty price tags make owning these bags a lofty investment. We've also included a bit of history, as well as each brand's approximate price range for new bags, but keep in mind that vintage and exclusive bags may be priced even higher.
Read through our list or jump to a specific brand below.
1. Alexander McQueen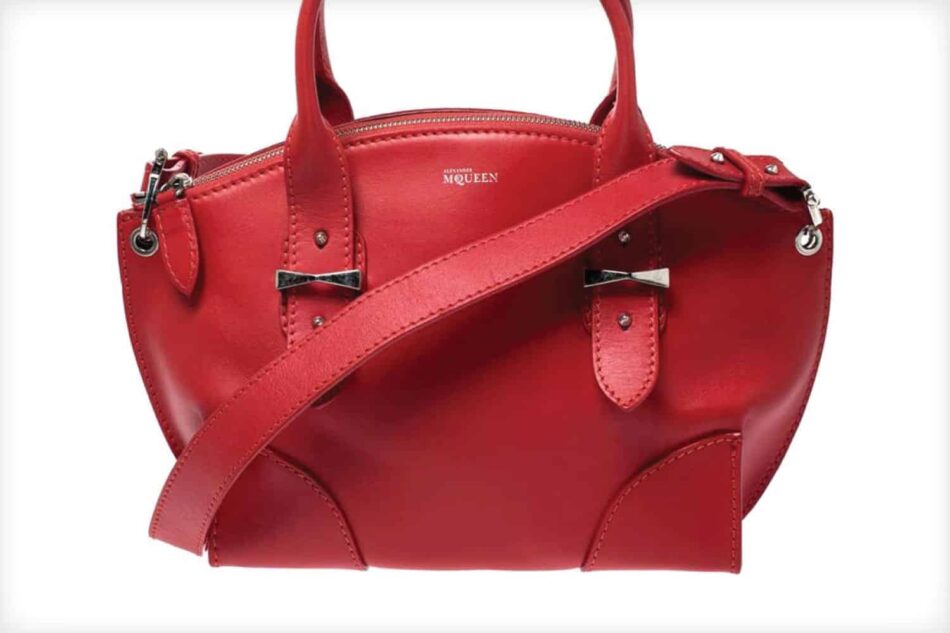 Created by the late designer Lee Alexander McQueen, this British fashion house rose to fame for its innovation and provocative runway shows. Elements of Alexander McQueen designs are inspired by current events, history and nature.
Many people know this brand for its garments more than its accessories, but Alexander McQueen handbags are high-end, refined and chic. Like McQueen's innovative fashion lines, the brand's handbag designs are often creative and edgy. Some signature handbag styles include the skull clutches, the Heroine and De Manta bags.
Price range: $920–$4,090
Price range (vintage): $250–$15,000
---
2. Balenciaga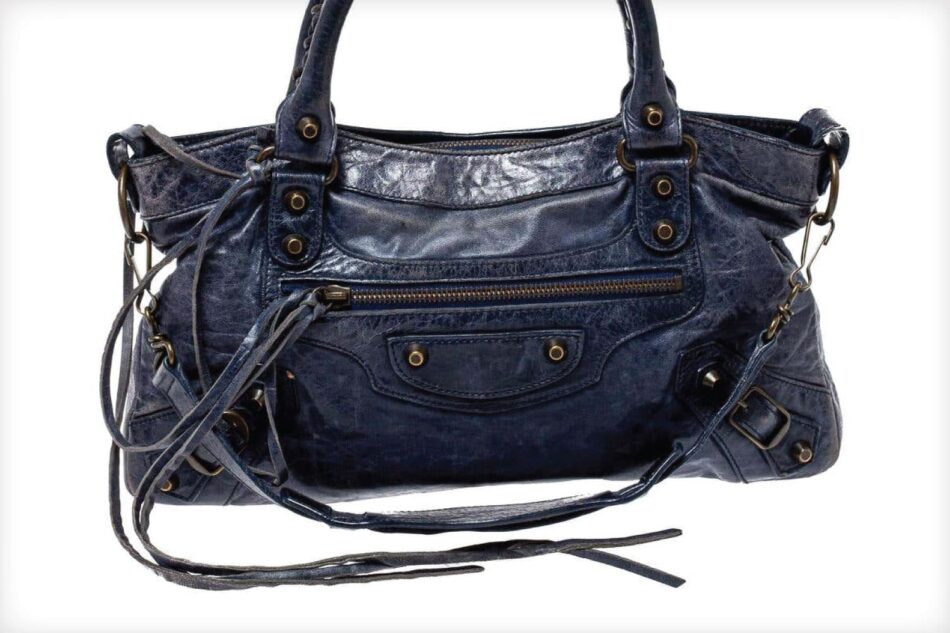 Cristobal Balenciaga founded this fashion house in Spain but relocated to France in 1937 due to the Spanish Civil War. Starting as a small boutique, Balenciaga evolved to transform women's fashion with revolutionary shapes and lines. Today, the brand continues to be at the forefront of experimental fashion and is well known for its streetwear.
Balenciaga handbags are coveted for their fine leather and hardware. The Motorcycle bag is an iconic style, made of light lambskin leather that naturally distresses over time. Part of the Motorcycle line, the Balenciaga City tote is its most popular handbag.
Price range: $650–$3,000
Price range (vintage): $350–$16,500
---
3. Bottega Veneta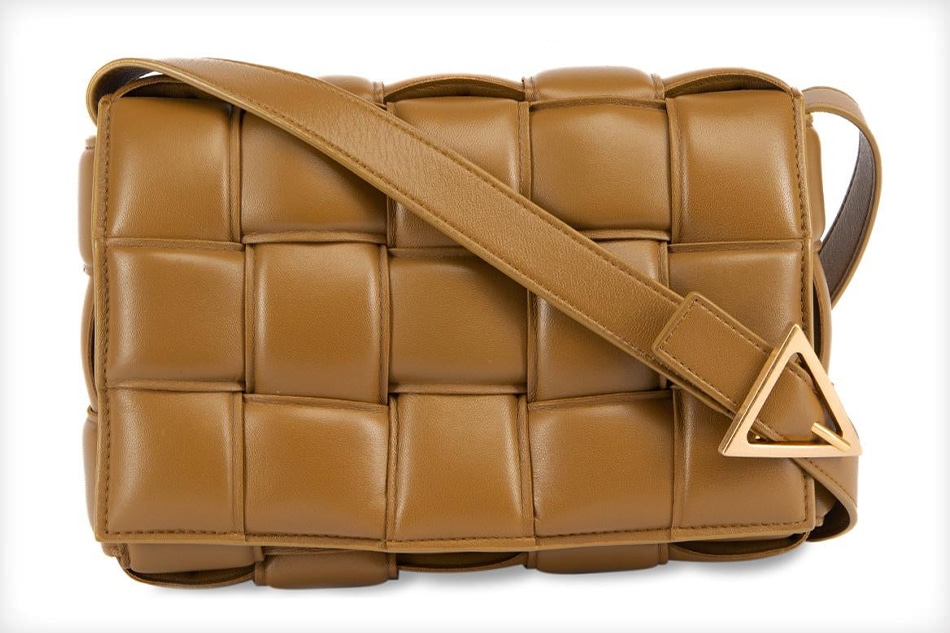 The epitome of classic Italian style, Bottega Veneta had humble beginnings as an artisanal leather shop in Vicenza, Italy. There, founders Michele Taddei and Renzo Zengiaro developed the intrecciato woven motif that has become a symbol of the firm. In fact, the logo appears only on the inside of each piece, emphasizing design and craftsmanship over brand recognition.
Bottega went global in the 1980s, thanks in part to American pop culture drivers like Andy Warhol and Lauren Hutton. Since then, it has solidified it status as runway darling and street-style star with handbags like the Pouch, a minimalist design in buttery calfskin leather; the Cassette, a rectangular bag sporting an exaggerated version of the iconic weave; and the Cabat, a sophisticated, simple square tote that allows the handcrafted material to have all the attention.
Price range: $1,100–$9,900
Price range (vintage): $125–$24,500
---
4. Burberry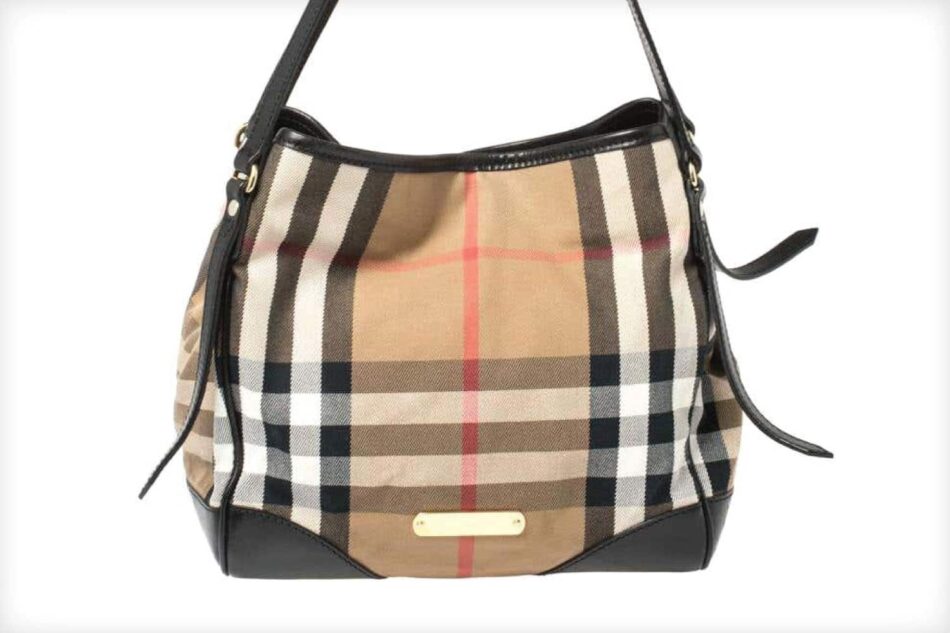 Headquartered in London, this luxury fashion brand was founded in 1856 by Thomas Burberry. Burberry is famous for inventing gabardine, the weatherproof fabric first used by explorers and the military that later evolved into the modern trench coat. By the late 20th century, Burberry had established itself as a global luxury brand.
Burberry bags are known for their superior quality and craftsmanship. Many are familiar with Burberry's highly recognizable Classic Check pattern, with black, white and red stripes over a tan background, as well as its variations, such as the Nova Check pattern. Burberry offers many different types of bags, from backpacks to shoulder bags. Some of their signatures are the Lola, Olympia and Title bags.
Price range: $490–$3,690
Price range (vintage): $290–$2,210
---
5. Chanel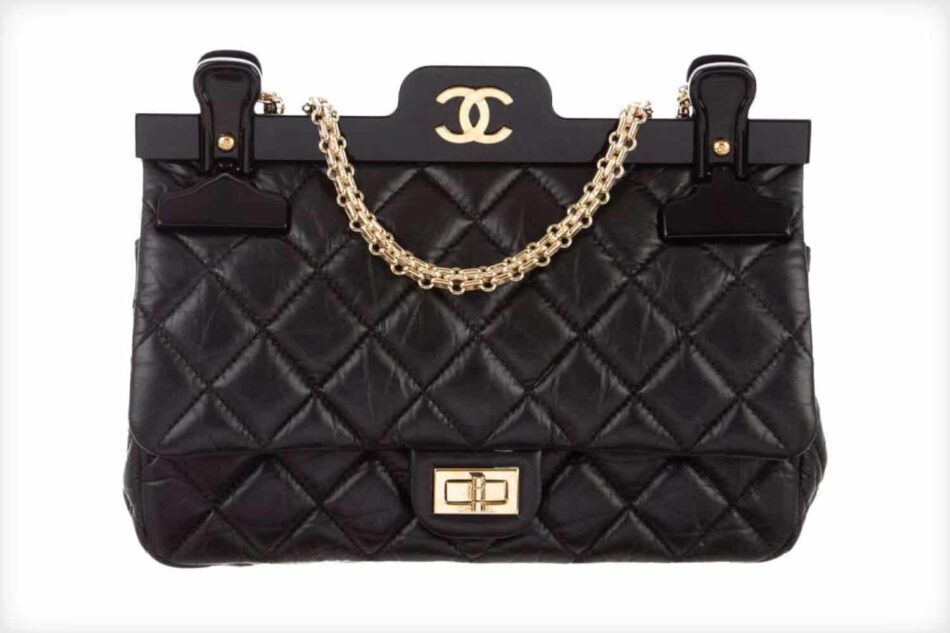 One of the world's most iconic luxury brands, Chanel was founded in Paris in 1910 by Gabrielle "Coco" Chanel. Coco Chanel transformed traditionally masculine garments into wearable, feminine fashion, earning the attention of the Parisian elite. Today, the brand continues to be a front-runner for creative and ready-to-wear fashion.
Chanel handbags are some of the most expensive and sought-after accessories in the world. With a subtle and chic aesthetic, many of these bags are popular among celebrities. The brand's best-known bag, the Classic Double Flap bag, includes Chanel's signature quilting and leather interlaced through a chain strap. Some other iconic styles are the Boy and Gabrielle bags. Authentic Chanel bags are also known for their high resale value.
Price range: $3,000–$8,000
Price range (vintage): $280–$129,920
---
6. Chloé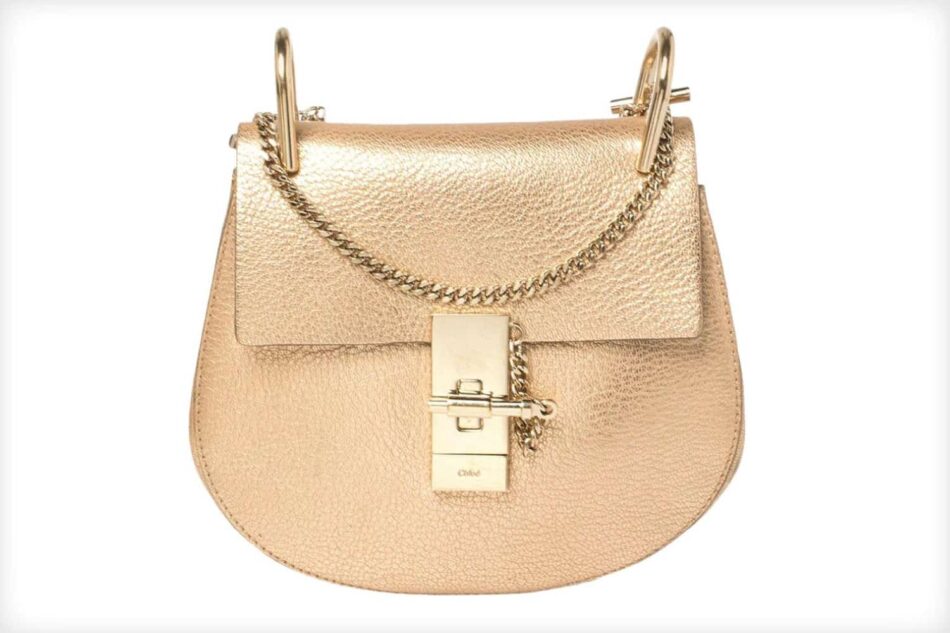 The Chloé brand came to life in Paris in 1952. It was founded by Gaby Aghion, who introduced the new concept of luxury prêt-à-porter, or ready-to-wear, fashion. One of the most iconic brands of the 1970s, Chloé is continually known for a stylish, sensual and feminine aesthetic. Chloé expanded its accessory lines, including handbags, in 2002.
The Chloé Paddington bag, introduced in 2005, became an instant success. Today, the Marcie tote, the Faye, the Drew and the Nile bags are some of the most popular styles. Made in Italy, leather Chloé bags are known for their elegance and their more subtle branding than many other designer brands.
Price range: $450–$2,550
Price range (vintage): $250–$2,550
---
7. Christian Dior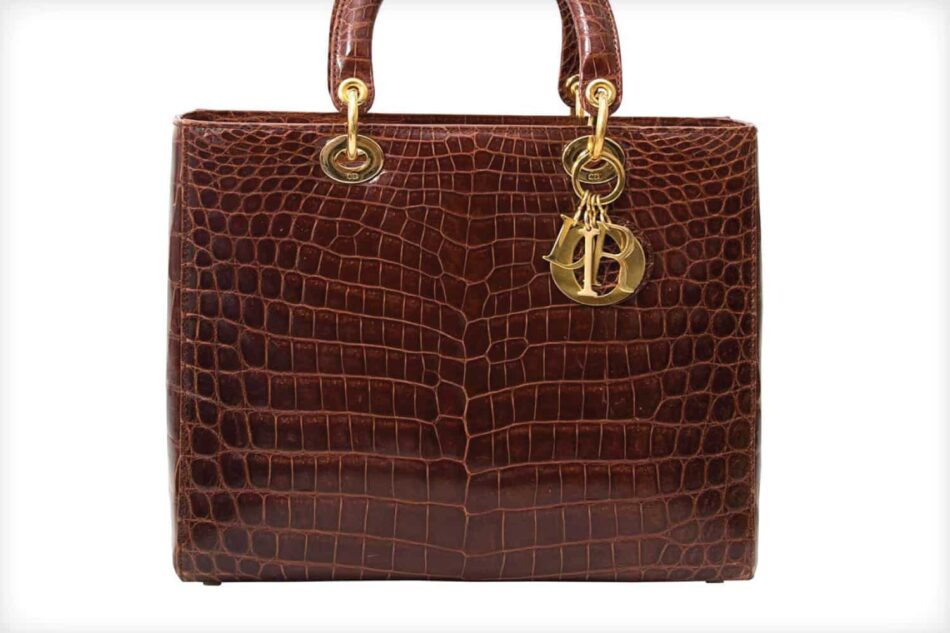 Art dealer turned fashion designer Christian Dior founded his fashion house in Paris in 1941. His haute couture New Look collection expressed glamorous optimism after World War II, and the brand gained wide popularity for its lavish, highly constructed garments. Today, the brand is known for its feminine and sophisticated style.
The most popular signature Dior bag is the Lady Dior, a bag with a rigid structure and arched handle. It is available in various colors, sizes and leathers. Dior bags are known for their intricate, cannage quilting style and often include a dangling, leather-backed charm with the brand's letters.
Price range: $800–$8,000
Price range (vintage): $190–$29,500
---
8. Celine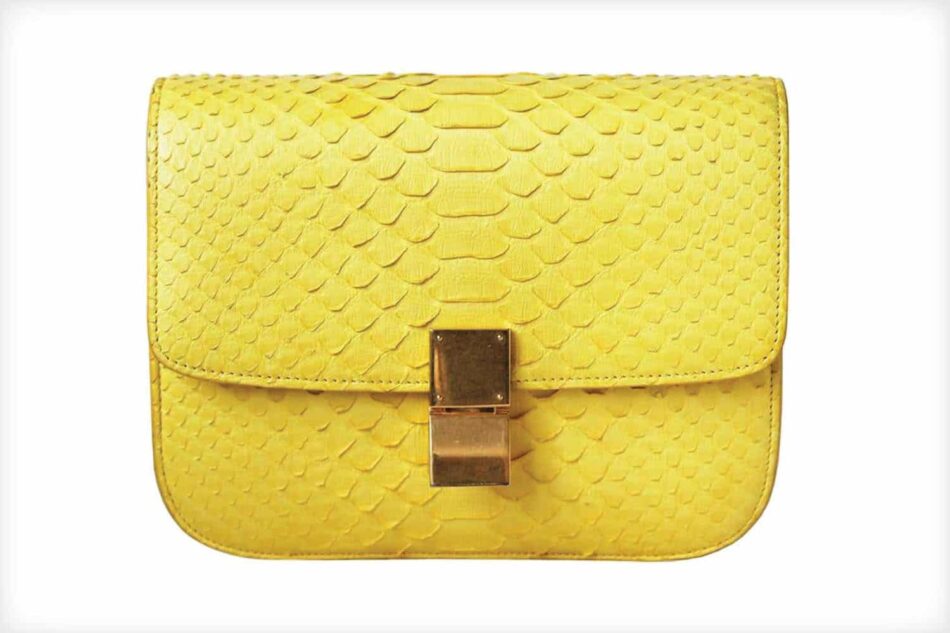 This French fashion house started out as a children's shoe shop in Paris in 1945. Founded by Céline Vipiana, the brand eventually expanded to women's shoes, perfume, ready-to-wear and functional accessories. Celine underwent multiple transformations under creative directors like Michael Kors and Phoebe Philo, but today it is well known for creating simple and elegant fashion for women.
Celine has created many popular It bags, such as the Luggage tote, the 16 bag, the Triomphe and the Classic Celine bag. Celine's handcrafted bags are made of high-quality leather, are excellently stitched and are often recognized for their iconic gold-tone fastening and hardware.
Price range: $560–$7,500
Price range (vintage): $235–$23,000
---
9. Dolce & Gabbana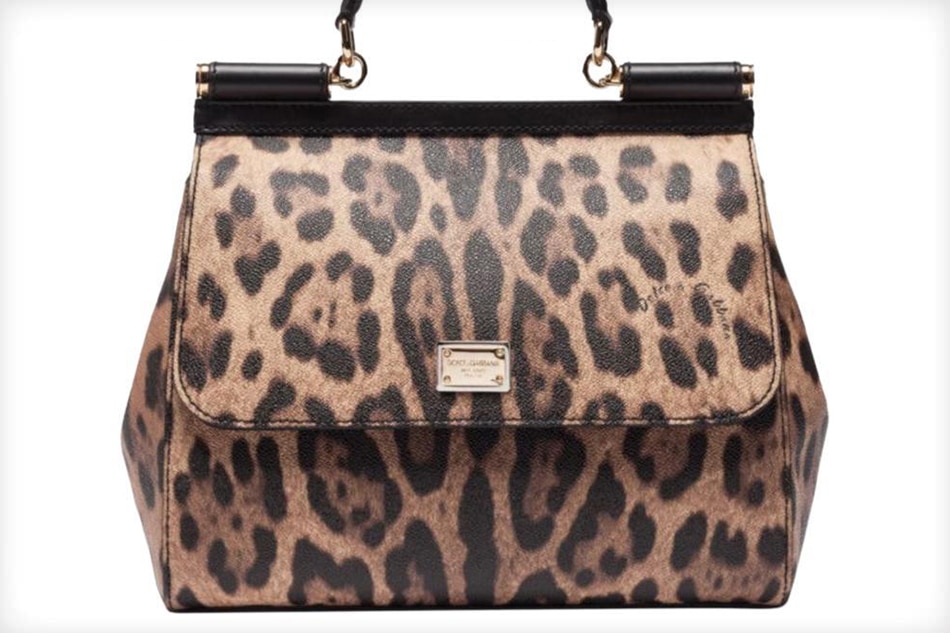 Italian luxury fashion house Dolce & Gabbana was born in 1985 from a collaboration between designers Domenico Dolce and Stefano Gabbana. It rose to prominence in the late 1980s and early '90s as the pair incorporated Sicilian styling and Italian iconography in designs that featured elaborate artistic prints, embroidery and bold colors.
Sicily remains a major influence, as evidenced by the name of its signature bag. The Sicily handbag is stylish, structured, instantly recognizable and timeless — all qualities of a prized collectible.
Price range: $1,225–$9,195
Price range (vintage): $110-$9,500
---
10. Fendi
The Italian fashion house Fendi began as a fur and leather shop in Rome. Adele and Edoardo Fendi founded the brand in 1925, and it has since grown into an international luxury brand. Today, Fendi is known for drawing inspiration from tradition and its Italian roots as well as experimentation using high-quality furs.
With a high level of craftsmanship, Fendi bags are sought after for their high quality and unique details. Two of Fendi's most iconic bags are the Peekaboo and the Baguette.
Price range: $1,290–$21,000
Price range (vintage): $300–$25,500
---
11. Givenchy
A world-renowned French brand known for both its fashion and its fragrances, Givenchy was established in 1952 by Hubert de Givenchy. The brand creates casual chic and elegant clothing lines for both men and women. Hubert de Givenchy famously designed for Audrey Hepburn and is known for his clean and minimalist looks.
Givenchy bags are luxurious, with sophisticated and modern designs that serve as timeless accessories. One of the brand's most classic bags is the versatile Antigona, with its defining removable strap.
Price range: $1,590–$4,450
Price range (vintage): $230–$31,940
---
12. Goyard
The family-run Goyard brand specializes in producing premium trunks and leather goods. Founded in 1792 as the House of Martin, the brand gained favor with the French aristocracy and transformed into an international brand once it passed into the hands of the Goyard family. The brand is rather secretive and doesn't frequently engage with the press or social media.
Goyard handbags and purses are refined, simple and often branded with the iconic Goyardine interlocking chevron pattern. The brand is famous for its luxurious totes and travel bags, such as the lightweight and reversible Saint Louis tote. The Anjou and Artois totes are also popular items.
Price range: $1,200–$3,550
Price range (vintage): $1,255–$17,050
---
13. Gucci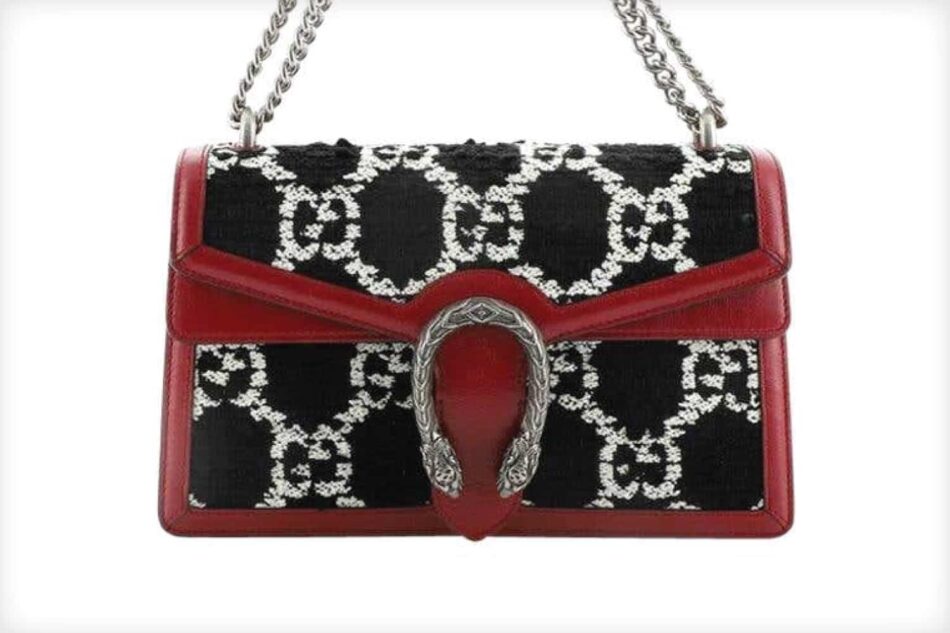 No list of iconic designer handbags would be complete without Gucci. One of the most recognizable fashion brands and the biggest-selling Italian label in the world, it was founded by Guccio Gucci in Florence in 1921. Known for eclectic, creative designs, Gucci is a giant in the fashion industry.
Gucci handbags are some of the most expensive purses on the market. They come in many different styles, but a recognizable marker is the GG Supreme canvas pattern. Some iconic Gucci bags are the canvas suitcase, the GG Marmont and the Dionysus bag, with its elegant chain and ornate tiger-head clasp.
Price range: $695–$34,000
Price range (vintage): $295–$24,000
---
14. Hermès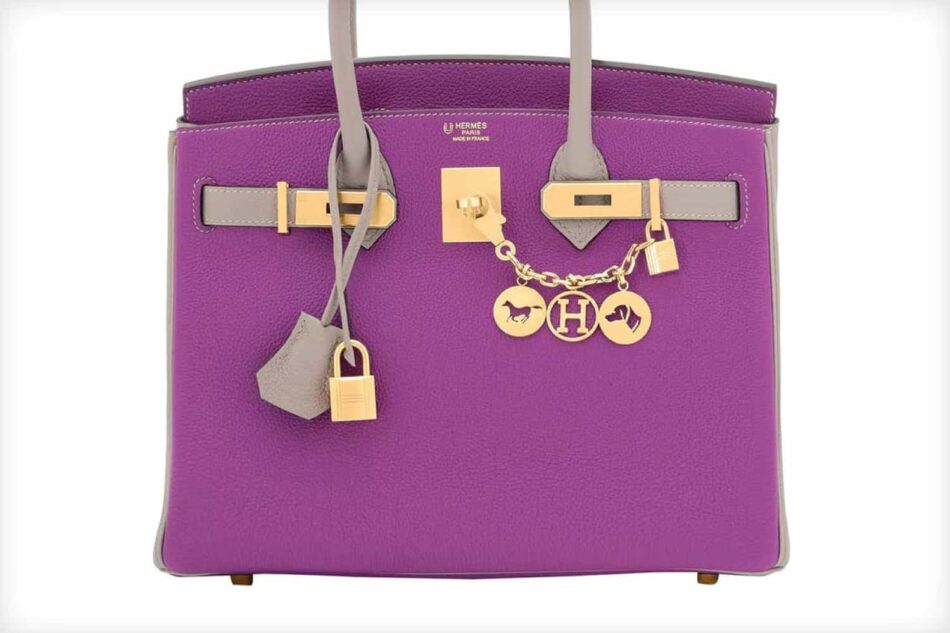 Hermès originated as a leather goods shop in Paris in 1837. Over the years, the brand expanded upon its expert stitching techniques to make accessories and couture sportswear. Today, Hermès is considered one of the most luxurious fashion and lifestyle brands in the world.
The Kelly and the Birkin are the most famous of all Hermès bags, and they are considered luxury investments. Though these bags are typically priced at up to $10,000, exclusive and rare bags can get up to the hundreds of thousands.
Price range: $3,700–$10,900
Price range (vintage): $545–$479,000
---
15. Judith Leiber
Designer and Holocaust survivor Judith Leiber founded her eponymous brand in New York in 1963. Leiber was known for her handcrafted, beaded minaudières, which serve as status symbols, statement pieces and small works of art all at once.
Judith Leiber bags are varied, but the brand gained fame due to its jeweled, colorful, kitschy and whimsical designs. These collectible, delicately crafted handbags are made up of crystals, exotic skins and satin. They are often shaped like animals or food, reflecting the sense of humor at the forefront of Leiber's design philosophy. Most Judith Leiber bags cost $1,000 to $5,000, but the most expensive is the Precious Rose bag, which stands out with a price tag of $92,000.
Price range: $499–$92,000
Price range (vintage): $240–$4,200
---
16. Louis Vuitton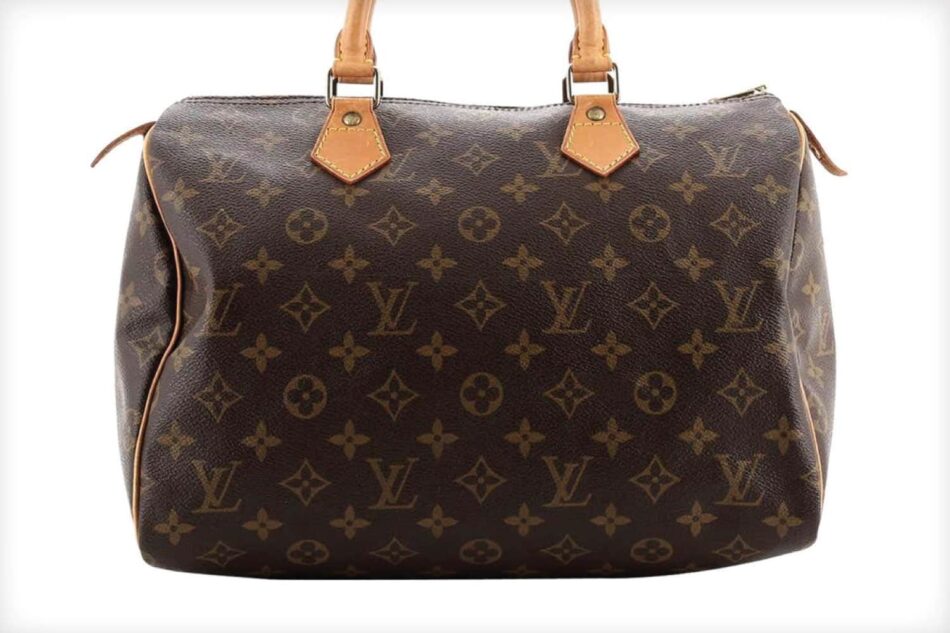 Louis Vuitton was founded in Paris in 1854 as a luggage brand. As car and rail travel became more popular, the luggage company expanded, and the first iconic LV Monogram pattern first appeared on its luggage in 1896. Fast-forward to modern day and Louis Vuitton is a world leader in luxury fashion heralded for creative exploration, ingenuity and bold designs.
Today, the famous Monogram canvas is found on many styles of LV bags. Some iconic signature Louis Vuitton bags include the Speedy, Steamer and Keepall. Authentic Louis Vuitton items are distinctive and expensive, made of top-notch leathers and materials.
Price range: $1,100–$6,000
Price range (vintage): $310–$36,405
---
17. Marc Jacobs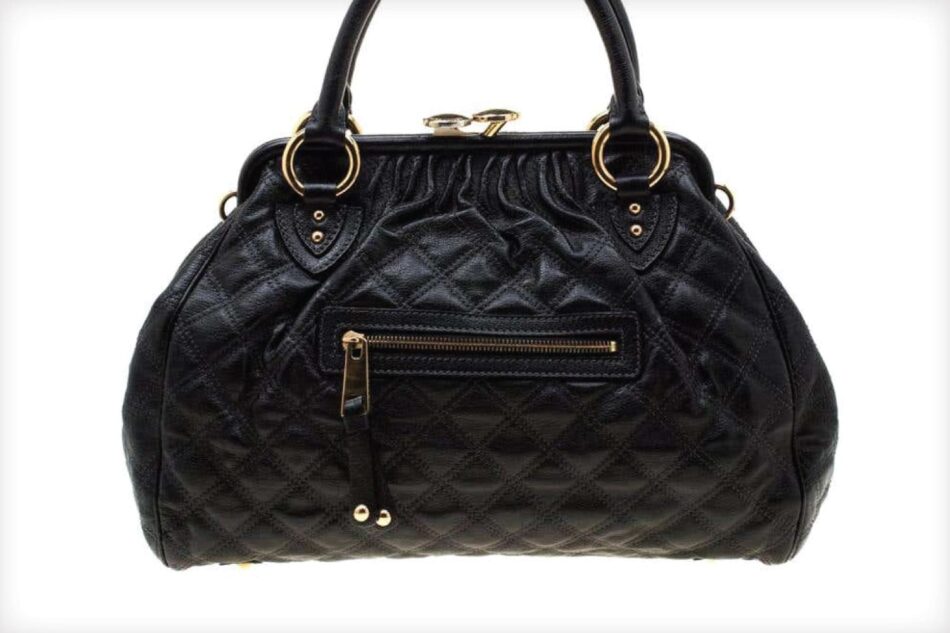 Designer Marc Jacobs established his fashion house in New York in 1984. Balancing tradition with innovation, the brand is known for its founder's rebelliousness and authenticity. Marc Jacobs creates ready-to-wear fashion, cosmetics and accessories, and the label is known for bright colors and oversize prints.
Some of the most well-known and best-selling Marc Jacobs handbags and tote bags are the Traveler tote and the Snapshot. Most Marc Jacobs bags are lower in price than the rest of the brands on this list, however, one of the most sought-after bags is the Carolyn Crocodile handbag, priced at around $30,000.
Price range: $175–$30,000
Price range (vintage): $250–$2,900
---
18. Miu Miu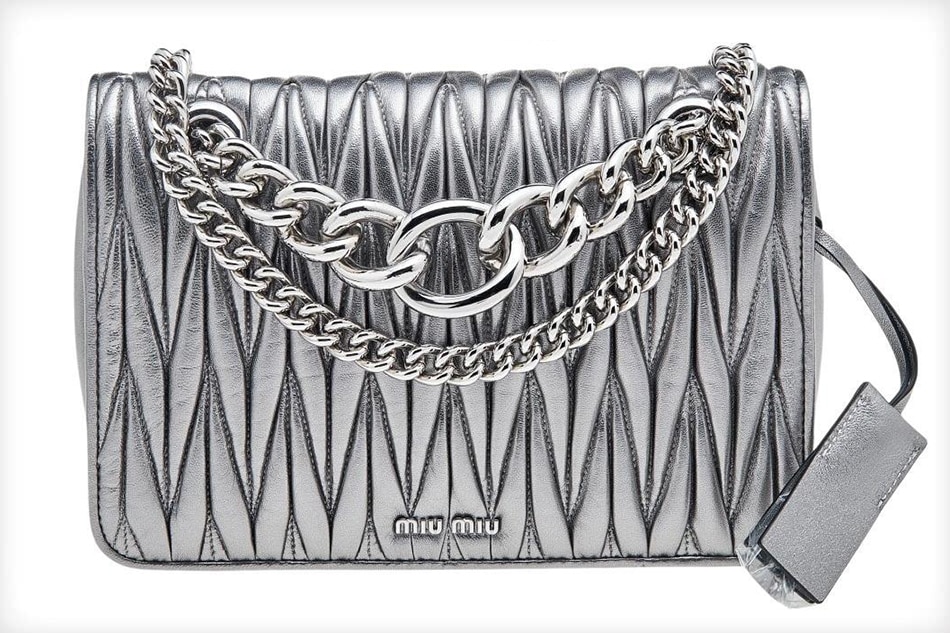 The brain child of Miuccia Prada, Miu Miu embodies its creator's unconventional, effervescent and contemporary femininity in a style that is delightful departure from the traditional chic of parent brand Prada.
Miuccia, the granddaughter of Mario Prada, joined the family business in 1970 after earning a Ph.D. in political science from the University of Milan. Today, she still heads the fresh, colorful and quirky Miu Miu line, which is embraced by celebrities with a similar sense of sartorial rebellion, like Madonna, Drew Barrymore and Chloë Sevigny.
Miu Miu's iconic bags are upbeat, daring and youthful. The sequined Club version is a favorite, available in matelassé leather in neutrals, bright colors or metallics. The sparkling, embellished Crystal is a stunning standalone, while the Madras is a classic structured leather design.
Price range: $850–$4,400
Price range (vintage): $65–$2,200
---
19. Mulberry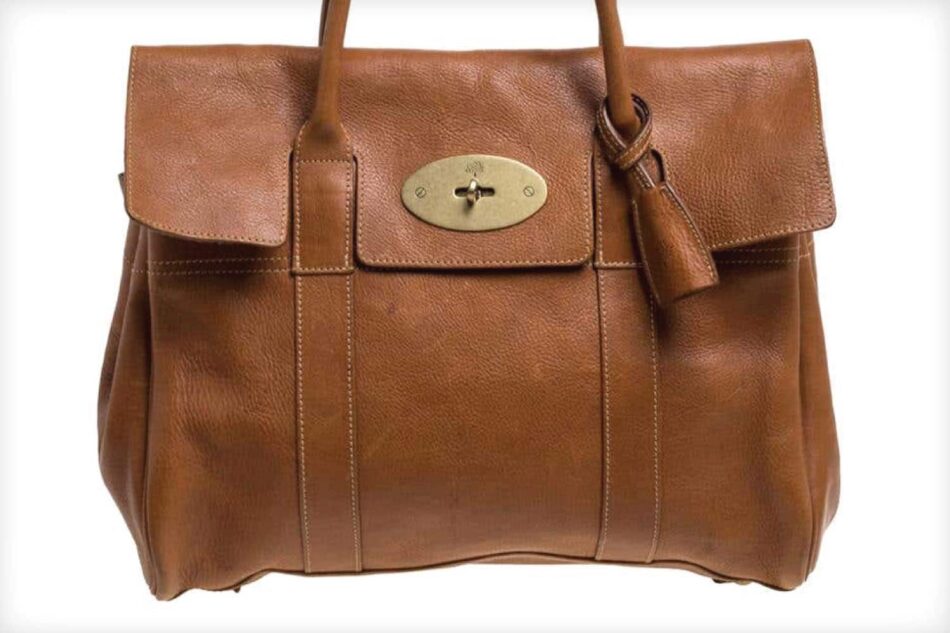 Roger Saul founded Mulberry in 1971, in Somerset, England, taking inspiration from the Mulberry trees near his home for his brand's name and logo. He started out designing leather belts and later expanded to women's fashion and handbags. British heritage coupled with timelessness are markers of this luxury brand.
Mulberry bags are long-lasting, and the company strives to use sustainably sourced leather. The Bayswater, the Alexa, the Amberley and the Iris bags are all Mulberry classics.
Price range: $451–$1,795
Price range (vintage): $350–$1,620
---
20. Prada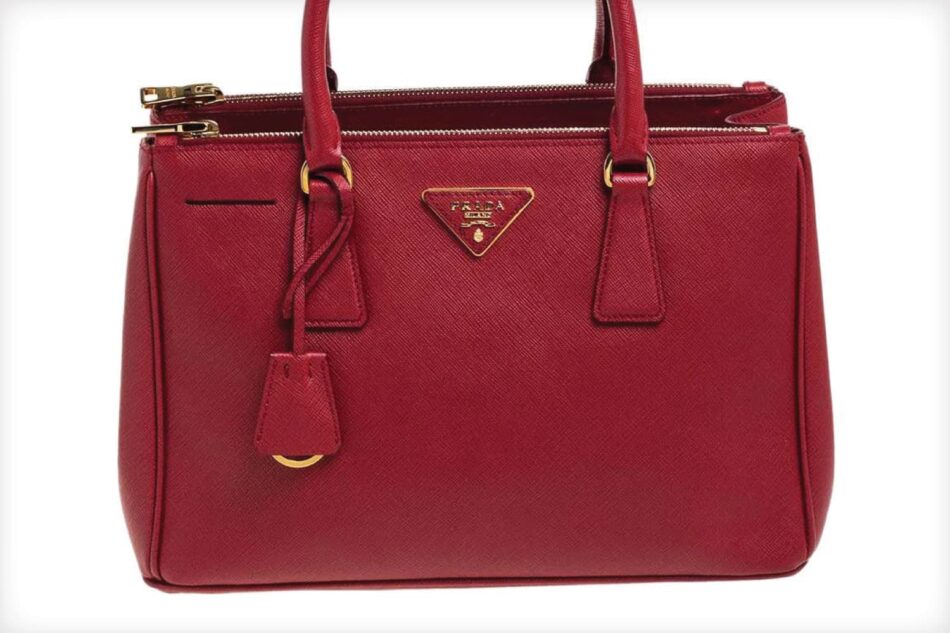 Prada opened as a luxury goods store in 1913, owned by Mario Prada. Based in Milan, Prada's innovation and fine materials led the brand to become the official supplier of the Italian royal family. In the coming years, the company expanded internationally and, to this day, continues to innovate in the luxury fashion space.
Prada is famous for its Saffiano leather, which is heat-treated for high durability and quality. Elegant and modern, Prada bags are made of leather or nylon. From clutches to shoulder bags, Prada's designs for its authentic handbags tend to be sleek and timeless. The Re-edition Nylon Mini has been a favorite among celebrities, but the Galleria, Nylon tote and the Cahier are also popular designs.
Price range: $725–$4,800
Price range (vintage): $175–$12,900
---
21. Tom Ford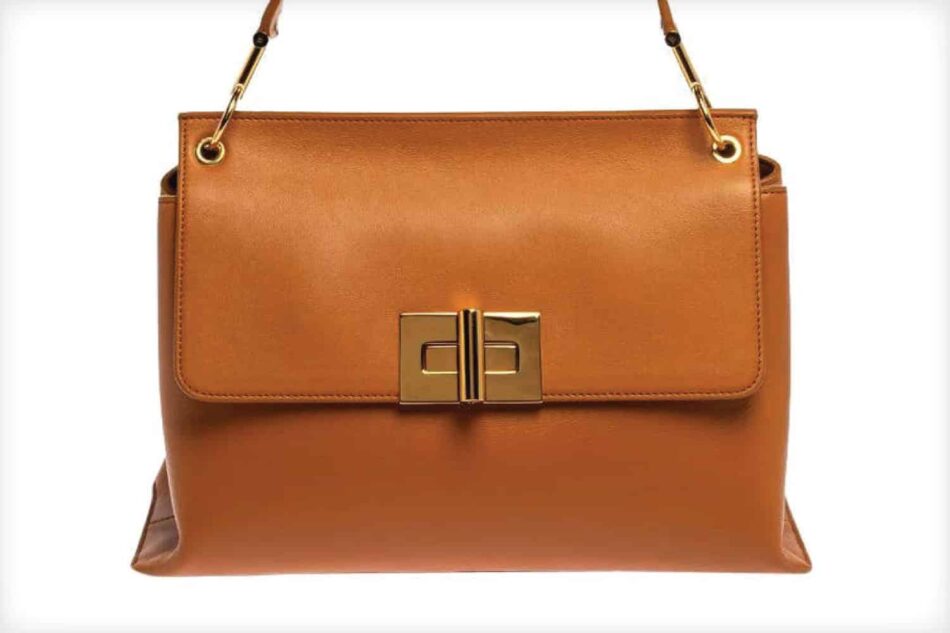 Tom Ford is one of the world's most influential designers. After very successful runs as the creative director of Gucci and then YSL, Tom Ford created his own label in 2005. The brand has become a signifier of luxury and quality materials. Also famous for his fragrances, Tom Ford makes some of the world's most high-end purses.
Made of leather and precious skins, Tom Ford bags are celebrity favorites. The brand creates everything from hobo bags to totes, and two of the most popular styles are the Jennifer and the Natalia.
Price range: $1,190–$25,500
Price range (vintage): $310–$4,250
---
22. Valentino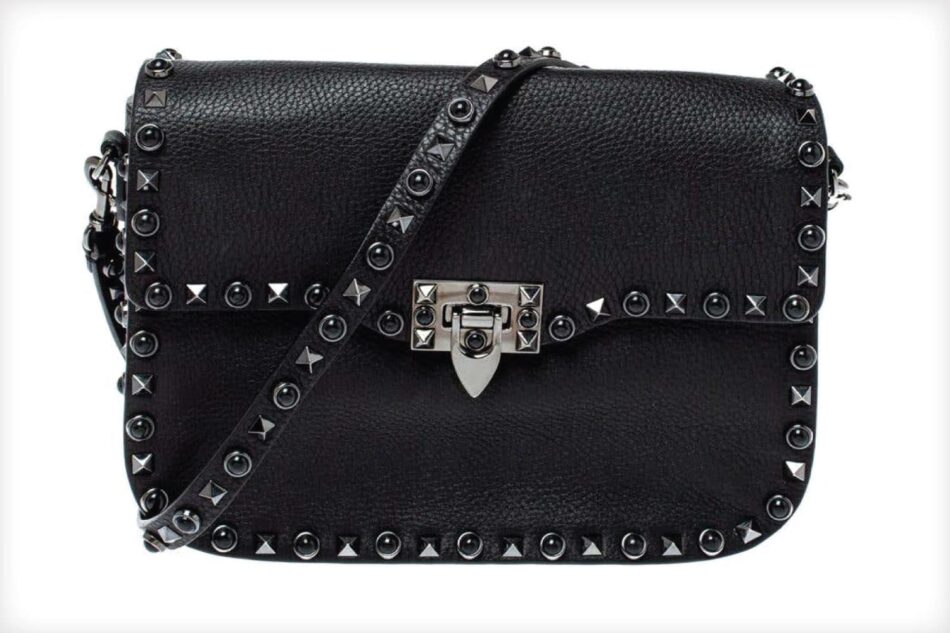 Italian luxury brand Valentino was established in 1960 by Valentino Garavani and Giancarlo Giammetti. The brand is renowned for its haute couture, ready-to-wear clothing, eyewear and accessories. Though famous for romantic and charming dresses, Valentino also creates top-of-the-line handbags.
Vibrant and well-crafted, Valentino bags are cult favorites and staples of high-end fashion. One iconic style is the Rockstud Crossbody bag, with its platinum-finish studs and hardware.
Price range: $2,460–$3,135
Price range (vintage): $300–$14,400
---
23. Yves Saint Laurent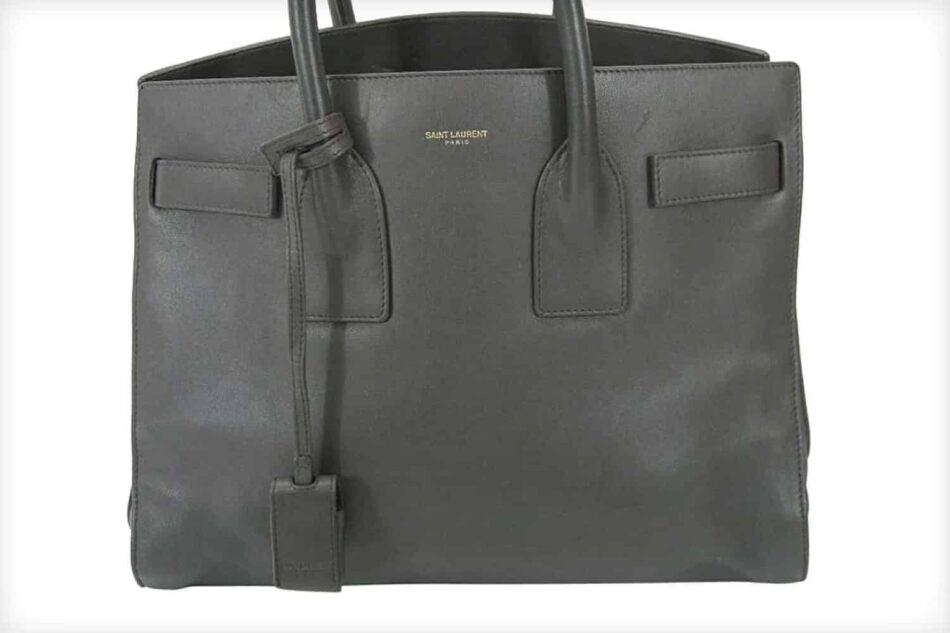 Yves Saint Laurent was a trailblazing French designer who took inspiration from streetwear to create his radical, haute couture fashion. He was known for launching the first ready-to-wear label. After working as the successor to Christian Dior, Saint Laurent founded his brand and was famous for his revolutionary Mondrian minidress. The designer often drew inspiration from painters.
As far as YSL handbags are concerned, the Sac de Jour, the Loulou, the Shopping tote and the Sunset bag are all modern and elegant staples. The brand is also well known for its monogrammed clutches and tasseled bags. The hardware often includes a featured YSL logo. Yves Saint Laurent bags are sleek, and styles range from edgy to elegant.
Price range: $495–$2,990
Price range (vintage): $180–$8,800
These expensive purse brands craft timeless, long-lasting and precious accessories. 1stDibs offers a curated selection of collectible and vintage fashion from all of these brands and more.