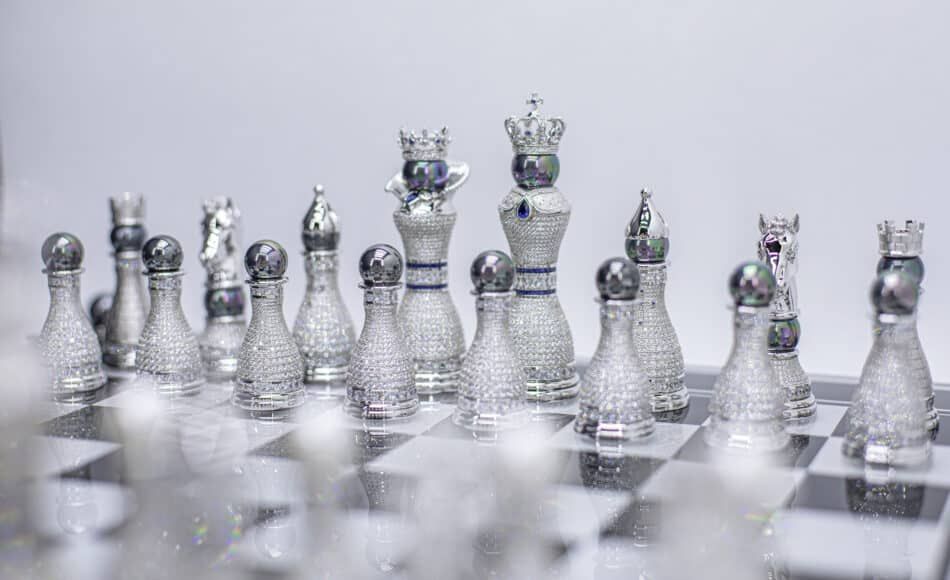 Colin Burn's jeweled art is surely unique. A master jeweler and gem setter based in Broome, Australia, which is renowned for its pearling industry, Burn gained notoriety when he shifted from making more traditional haute joaillerie to contemporary art pieces. These include bejeweled guitar straps suitable for rock 'n' roll royalty and gem-studded platinum-and-gold sex toys and fetish objects with six- and seven-figure price tags.
Burn's aim is not to make headlines, although he does. Emulating earlier artist provocateurs — from Katsushika Hokusai, known for his erotic prints of the late Edo period, to Damien Hirst and Andy Warhol — Burn seeks in his Treasure the Erotic line to elevate and celebrate the human sexual experience.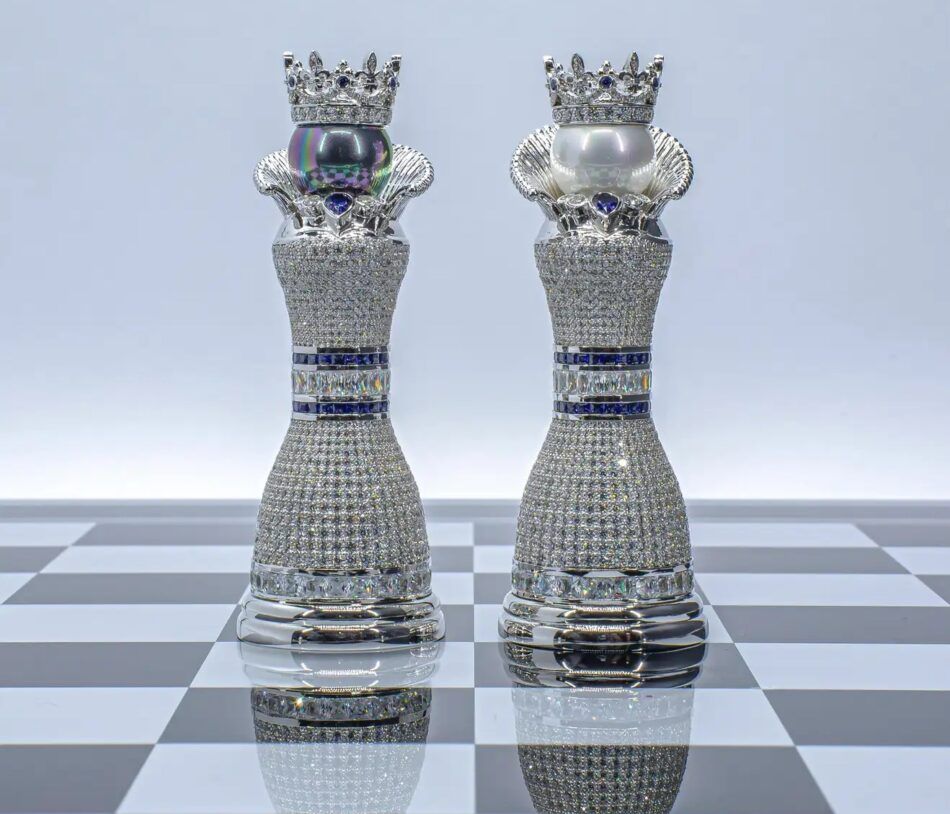 "I use luxury materials as a metaphor," he says. "By using fine diamonds and gold for objects of pleasure that might normally be seen as embarrassing or shameful, I create objects that simply can't be devalued."
Burn's latest act is more G-rated, and even more lavish. The Pearl Royale chess set, crafted of solid 18-karat white gold and embellished with 513 carats of opulent regalia, is based on the classic 1849 Staunton set, the standard for world championship use since Victorian times.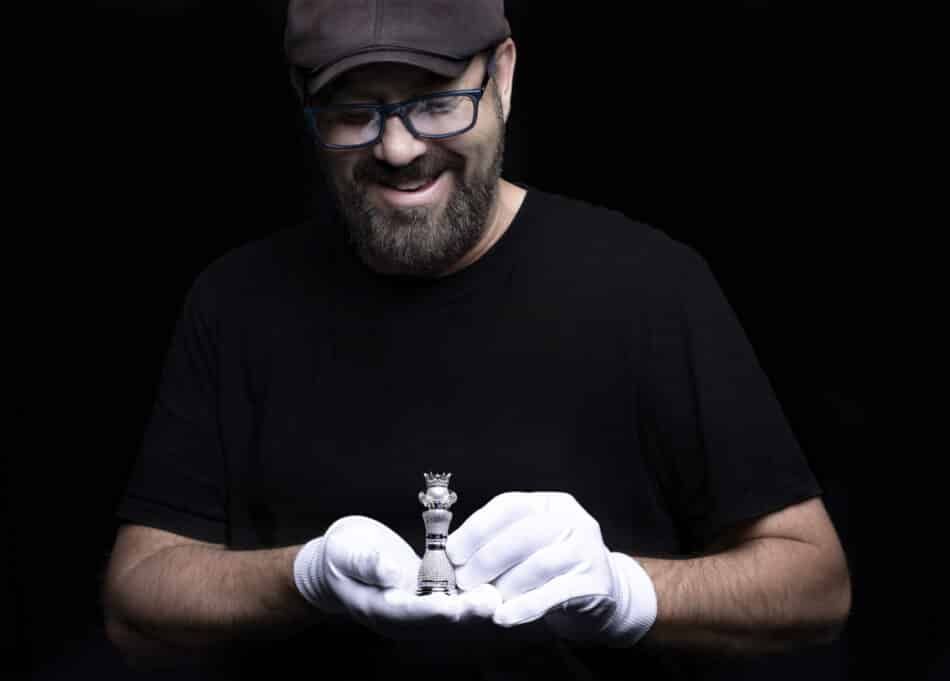 The intricately channel-set pieces, their shapely figures clad in diamonds, with heads of AAA South Sea pearl and blue Ceylon sapphire accents, slide across a crystal glass board with gold and diamond embellishments.
Only two individuals — both legendary grand masters — have taken the Pearl Royale for a spin, during TV coverage of the 2021 International Chess Federation World Championship last December in Dubai. That set, an artist's proof, now resides in a bank vault in Beverly Hills, where it is available for viewing. Burn plans to produce three limited editions on a made-to-order basis.
The Pearl Royale's inclusion on 1stDibs presents serious art collectors with their first major opportunity to order the set. "Chess brings millions of people together to play in peace and harmony, with mutual respect," Burn says. "I wanted to honor this powerful game with an artwork that symbolizes the high value chess brings to the world."
That desire harks back to two of Burn's favorite childhood pastimes: reenacting epic battle scenes from Hollywood movies with toy soldiers and, of course, playing chess.