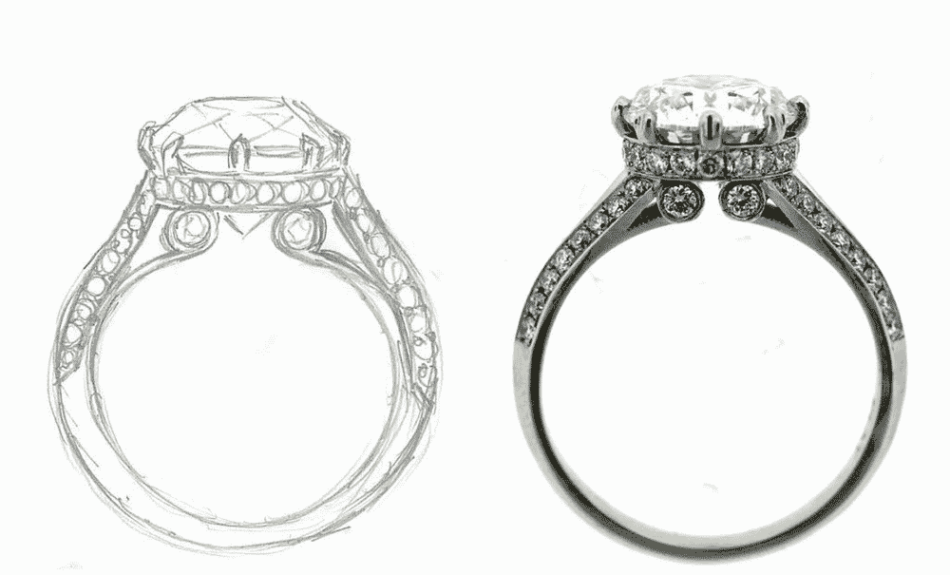 For some, no more perfect declaration of love exists than a classic round-brilliant-cut solitaire in a six-prong setting. Others are smitten by the old-fashioned charm of an antique ring. But increasingly, jewelers are fielding requests for custom engagement rings — original designs that make a personal statement about the wearer or convey a private message for the couple. Designing a ring from scratch can seem daunting, but it doesn't have to be. We talked to five jewelers who specialize in custom rings for an inside look at the process.
Choosing Bespoke

If you have your heart set on something truly out of the ordinary, a custom ring may be the answer. "People are looking for out-of-the-box ideas" that are "bolder and more whimsical," says jeweler Sharon Khazzam, based in Great Neck, New York.

Like a Savile Row suit or a couture dress, a bespoke jewel is tailored to the client. But don't assume that means it's more expensive. "A misconception is that it's always pricier than a ready-made piece," Khazzam says. Many jewelers source their own stones, meaning clients avoid a costly markup. And they'll work within their clients' budgets.

On the other hand, it entails a longer process than selecting a ring at the store and walking out with it the same day. "Real bespoke is personal and takes time and intention," says New York jeweler Alexandra Mor.

"When you go custom, you're only paying for the things you want in the piece, not the things you don't," points out Dan Moran, of Concierge Diamonds, in Los Angeles. "People think you have to be present for the ring's creation, and that's also not true. With the help of the Internet, about eighty-five percent of our clients work with us remotely, and we never see them face-to-face. For some of our clients, discretion is key. For others, it's the convenience of designing something completely custom while never having to leave their home."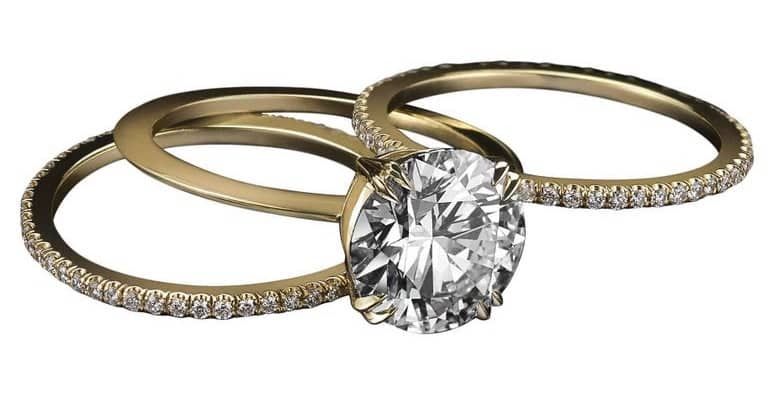 Finding Your Style

Before you meet with the jeweler who will design your ring, it's wise to perform a bit of prep. Khazzam advises her clients to "do their research first, by trying on different rings at different places. This allows them to have a better understanding of their style and what works — or doesn't work — for them."

Informing yourself about new trends can also be useful. You may discover something you hadn't thought of. "People are favoring eighteen-karat white-gold bands with diamonds three-quarters of the way around the shank, both with a halo and without," says David Rosenberg, of Miami's Rosenberg Diamonds and Co. "We've also found that cushions, radiants and ovals have been much more popular lately."
"Right now we're seeing an uptick in salt-and-pepper diamonds and fancy color diamonds, as well as oval, old European and old mine cuts, plus unique cuts, like cushion brilliants — very hard to find — and larger stones, in the three-to-six-carat range," says Moran.
And it's important to weigh practical considerations. "Since engagement rings are worn as everyday items, I always encourage my clients to think about all the situations in which they will be wearing the piece and how they will feel with it on, both emotionally and physically," says Mor.

Talking Specifics

"The initial meeting is really important," says Zoë Williams, of London jeweler Zoe & Morgan. "I like to spend a full hour with our customers, talking through broad subjects to get a feel for their lifestyle and personal interests. We cover the basics: finger size and budget, platinum or yellow gold, diamond or colored stone, traditional or something unique. We welcome ideas and then blend them with our own to create something that will be functional, beautiful and a joy to wear."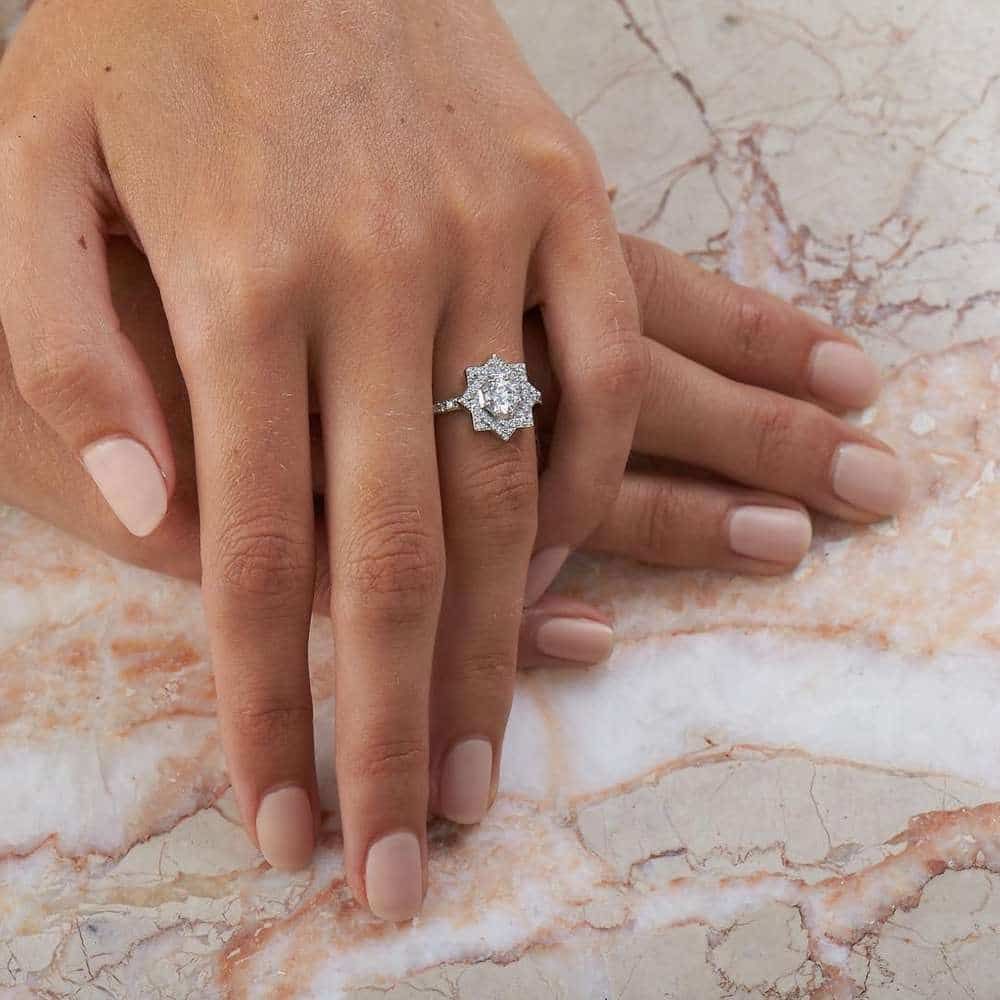 A story about your relationship can be a source of inspiration. "We had a client whose anniversary was February twenty-sixth," says Moran. "He wanted to propose with a pear-shaped diamond that weighed exactly two point twenty-six carats. We curated the most perfect pear-shaped diamond for him and slightly recut the stone so it weighed exactly two point twenty-six."

Some jewelers encourage clients to bring pictures. "I welcome any inspirations: photos, sketches, poetry, family stories — really anything that makes them who they are," says Mor. But if you haven't pinned down all the details, that's okay. "The rest is in our hands, as designers," she adds.

Crafting the Design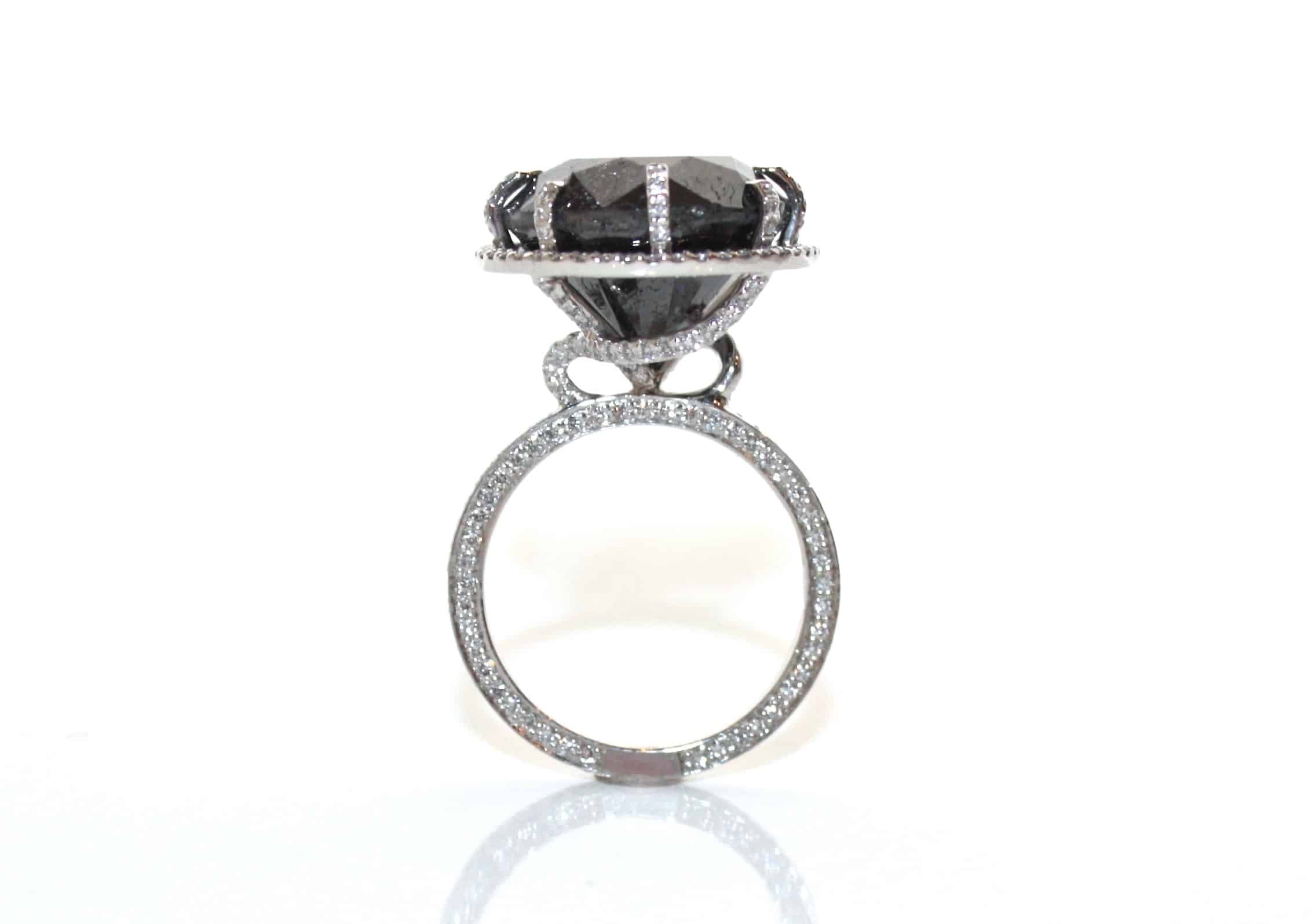 During the design phase, jewelers will ask for feedback to make sure the ring meets expectations. "I share with clients three rounds of sketches to decide on the final design before we move into production," Mor says.
An experienced jeweler will also raise any concerns. "Certain shapes, combinations, settings and sizes may have pros and cons for designing," says Rosenberg. "We always inform our clients of these during the process."

Receiving Your Ring

Personalized service is one of the benefits of going the bespoke route, and some jewelers go out of their way to make delivery of the finished piece extra special. Says Mor, "At the end, we create a one-of-a-kind book, The Making of a Jewel, based on the personal journey of each client and the making of his or her piece."

Moran literally takes customer service to the next level. A pilot, he's been known to fly out to meet clients and hand deliver their rings. He's even taken them up in the air to propose.
"Some people think it will be hard or take a long time, but actually the process is fun," Williams says of creating a custom ring. "It's fluid and exciting to materialize a symbol of love to be worn daily and treasured for years to come."