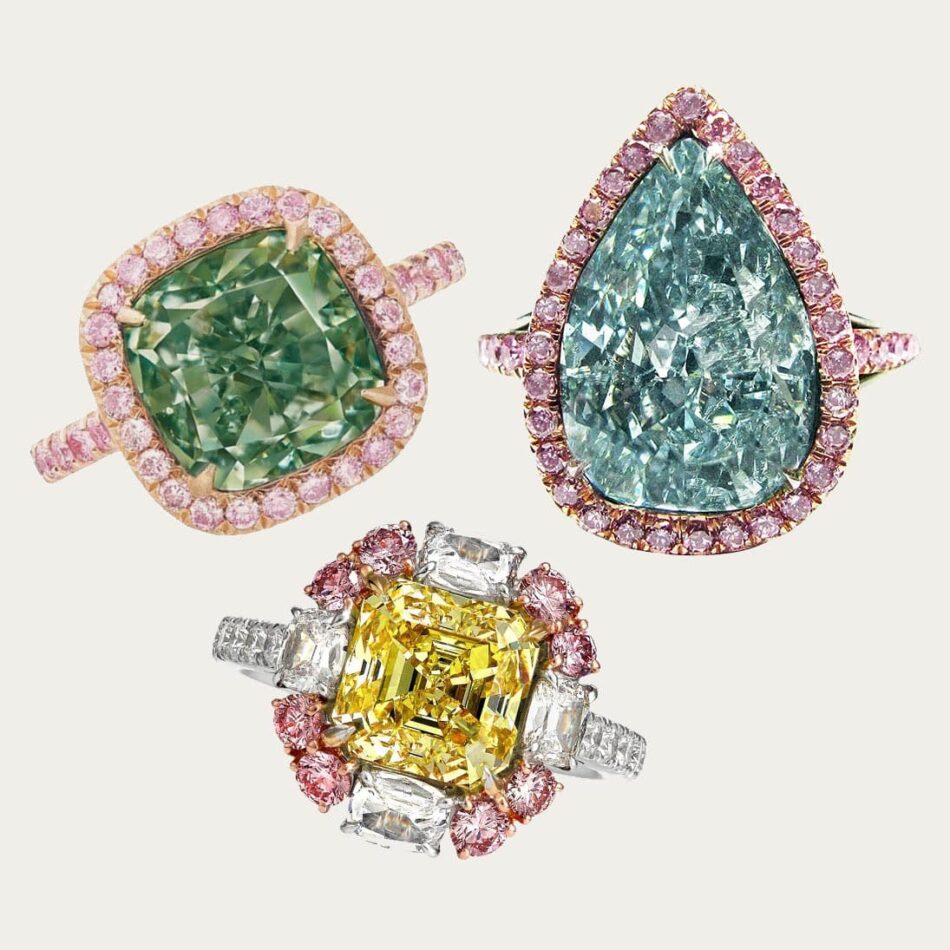 Available in a rainbow of hues, colored diamond engagement rings are universally alluring but an actual option only for a select few — at least if you want the color of your stone to be gloriously intense, evenly distributed and vetted by a prestigious gemological laboratory.
The value of colored diamonds increases exponentially with the saturation of the color. Large, richly hued stones are exceptionally rare and so can fetch millions of dollars.
Recent headline-making examples include a 10.64-carat pink diamond ring that went for $19.9 million at Sotheby's Hong Kong last year and the Oppenheimer Blue, a 14.62-carat blue diamond that sold for $57.5 million at Christie's in 2016.
Smaller gems are less costly, but not exactly budget priced. This fancy deep purplish pink diamond weighing less than half a carat sells for $72,500.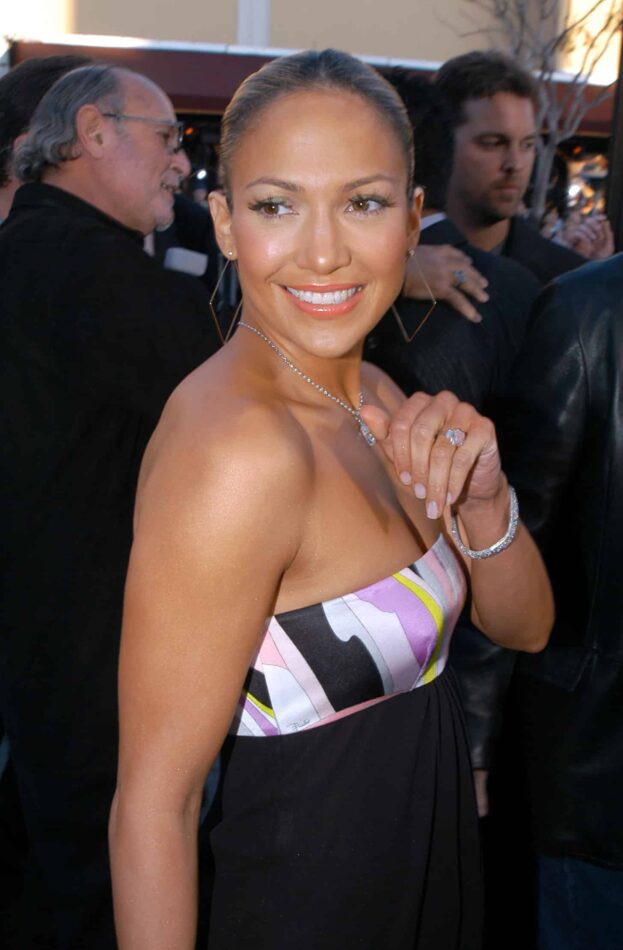 Given what such a stone costs, the desire for a fancy-colored diamond must be deep and enduring. The gems are especially alluring for brides who want to express their individuality with a hue they love — whether pink, yellow, blue or even black — coupled with the fiery brilliance of a natural diamond.
"It's very individual what people love in a diamond," says Jill Newman, editor at large for the Natural Diamond Council. "A fancy-colored diamond ring says you have your own sense of style. It also says you have an eye for what's valuable and collectible, because high-quality fancy-colored diamonds have historically been a good investment and gone up in value over the years. That's a bonus."
Should you receive a colored diamond engagement ring, expect to be answering "What is that stone?" types of questions from admirers for the rest of your life. Don't worry — a little research will make you an expert in explaining what makes it so remarkable.
The grading report accompanying your diamond, ideally from the Gemological Institute of America (GIA), is a great place to start. You might also want to consult the GIA's guide to colored diamonds to better understand technical terms like "fancy light," "fancy," "fancy intense" and "fancy vivid." These describe the intensity of a colored diamond's color — the most important of the four Cs in determining its value.
Still, you may prefer a blush pink stone to a more valuable bubblegum one, or a pale brownish yellow gem (like the one in Scarlett Johansson's engagement ring, designed by Taffin's James de Givenchy) over an electric canary one. As with all jewelry, the crucial consideration is what you truly love.
Here, our guide to sought-after colored diamond engagement rings.
---
Pink Diamond Engagement Rings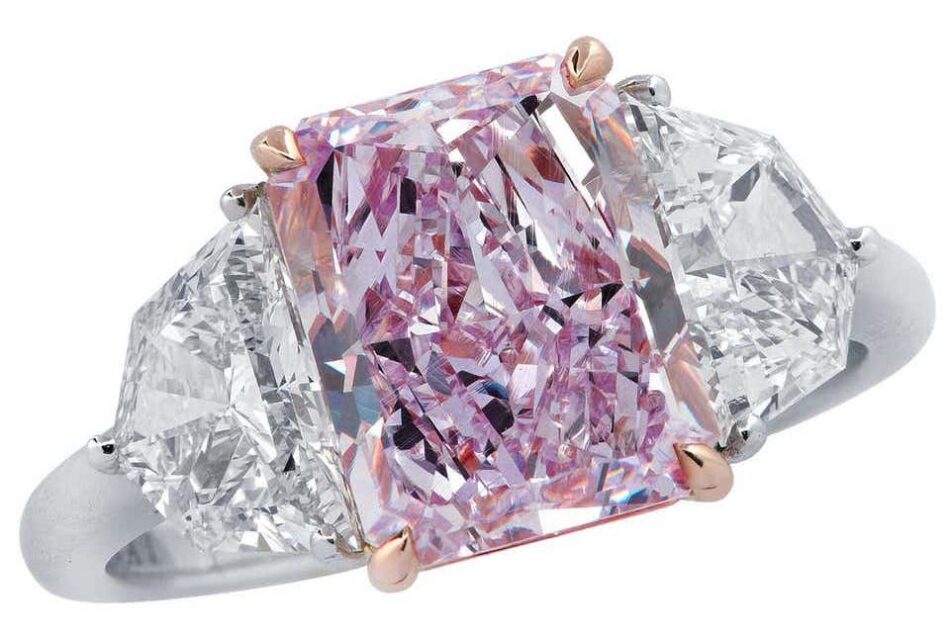 Exuding romance and femininity, pink diamonds are ideal for engagement rings (remember when Ben Affleck proposed to Jennifer Lopez with one back in 2002?). "The light pink shades represent softness, and the darker shades represent passion," says Yash Khinduka, managing director of Hong Kong–based HYT Jewelry.
Pink diamonds account for just 0.03 percent of annual global diamond production, so finding an example weighing one carat or more is "not easy in the range of fancy pink and stronger hues," Khinduka says, adding, "Pear and cushion shapes are the most popular cuts for pink diamonds, while rounds are quite rare."
Still, couples with sky-high budgets can get their hands on high-quality pink diamonds if they go through the right channels. For a stone two carats or above, "you need to seek out a specialist," says Michael Neuman, company director of Mondial by Nadia Neuman, in Sydney, Australia, who also serves as chairman of Diamond Guild Australia.
"Such diamonds are few and far between, and only a handful are available at any given time. Small differences in quality can make a big difference in value," he continues. "Find one dealer you trust with the requisite experience in pinks, and he or she will find the right diamond for you. It's a small industry, and if you ask too many people, it will hinder your search, not help it."
Adds Neuman's sister, Nadia, the firm's creative director: "We have customers who buy smaller pink diamonds for $2,500 and customers who acquire one of the more coveted gems for $1 million. I believe that the common thread between these customers is their desire to own something rare and exceptional."
---
Yellow Diamond Engagement Rings
Yellow diamond engagement rings, whose stones run the gamut from pastel to vibrant, may be the perfect choice for vivacious personalities as well as those attracted to something evoking sunshine, warmth, positivity — and an undeniable air of glamour and sophistication.
A leader in the colored diamond category, New York–based Scarselli Diamonds has access to some of the world's most spectacular yellow gems. "The lowest color I would recommend is fancy light," says managing partner Davide Scarselli, "but the price differential is such that it is more worthwhile to upgrade to a fancy yellow."
A canary yellow diamond has a highly saturated hue, resulting from isolated nitrogen impurities, according to the GIA. "Champagne" is an unofficial term for brown diamonds with a secondary yellow cast. Cautions Scarselli, "Most often, champagne diamonds have a darker tone and a touch of brown and therefore are not highly attractive or rare."
A yellow diamond weighing three carats or more is rare. In terms of shape, "radiant cuts show off the strongest color," says Scarselli, adding that "shapes like round and emerald cuts show the least amount of color."
---
Blue Diamond Engagement Rings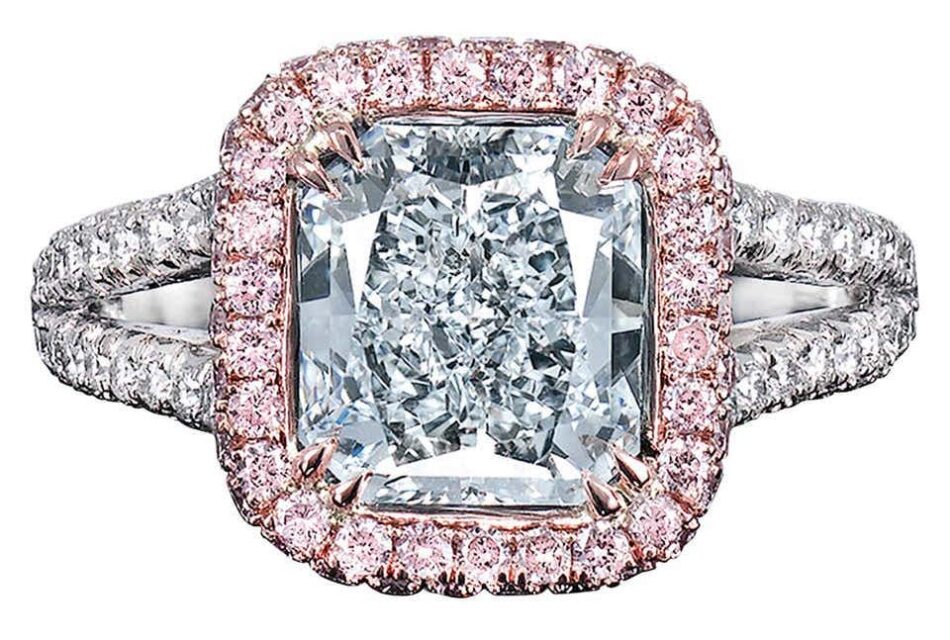 An engagement ring set with a blue diamond, the ne plus ultra of aqueous-hued gemstones, checks off a bride's "something blue" in the most luxurious way imaginable. Created by traces of boron in the carbon structure, the color can manifest as anything from a very faint ice blue to a deep rich cerulean to the velvety, mysterious shade of a darkening sky.
"Less than 0.02 percent of mined diamonds are blue, and as we move up the color chart, from light blue to vivid blue, the rarity increases," says diamond expert and blogger Tracey Ellison (a.k.a. @thediamondsgirl).
The cool tone of a blue diamond, which may display secondary hues of gray, green or violet, is enhanced by a white-metal setting. "I've only ever seen blue diamonds set in platinum," Ellison says. "The color perfectly accentuates the stone, and it would definitely be my recommendation."
But her number-one piece of advice? "Ensure that you are buying a natural blue diamond. Checking the GIA certificate for origin is a must. Technology today uses a high-pressure heat technique to treat diamonds and create an artificial color. There is a huge price difference between natural and artificially treated blue diamonds, and while it may be tempting to go for a blue, or any color, diamond at a lower price, it defeats the object of owning a rare, one-of-a-kind stone."
---
Black Diamond Engagement Rings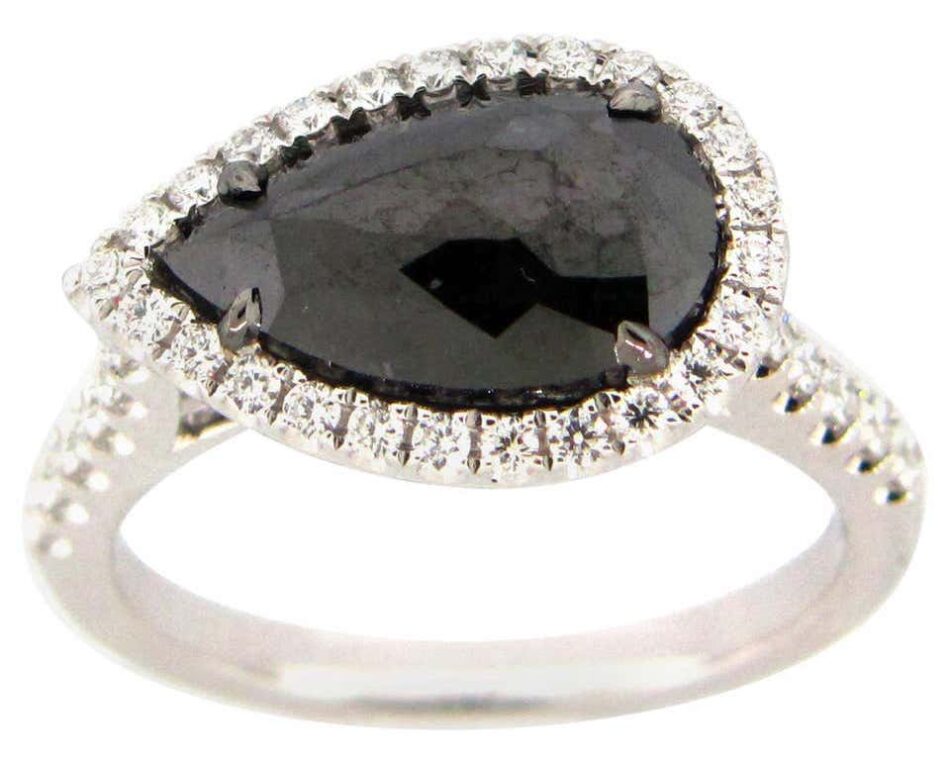 A black diamond engagement ring is an edgy, dramatic choice. Just keep in mind that with diamonds, it's all about sparkle, and the darkness of a black stone obscures its fire and brilliance.
"Typically, natural black diamonds are completely opaque, but they have a high luster, which gives the stone an almost metallic appearance," says Brenda Harwick, senior manager of on-campus instruction at the GIA.
These stones, whose gemological name is carbonado, tend to vary little or not at all in terms of tone or saturation, and light dispersion is all but irrelevant. Accordingly, the GIA does not grade them by the 4Cs. Instead, it issues a colored diamond identification and origin report in which the black color's origin is noted as either natural or treated.
If the inky opacity of a black diamond seems a bit extreme and you'd like a little light to shine through, consider a gray diamond, which can be cut for maximum brilliance. Brides with a taste for the cool and unusual might also consider salt-and-pepper diamonds, which have white and black inclusions that produce a silvery gray, speckled look. These visible flaws hint at the stone's natural origins — and that's the whole point.
One heads-up from Harwick: "Black diamonds oftentimes contain many microscopic fractures, which make them more vulnerable to breakage." A well-crafted bezel setting for your center stone can help protect it from damage.