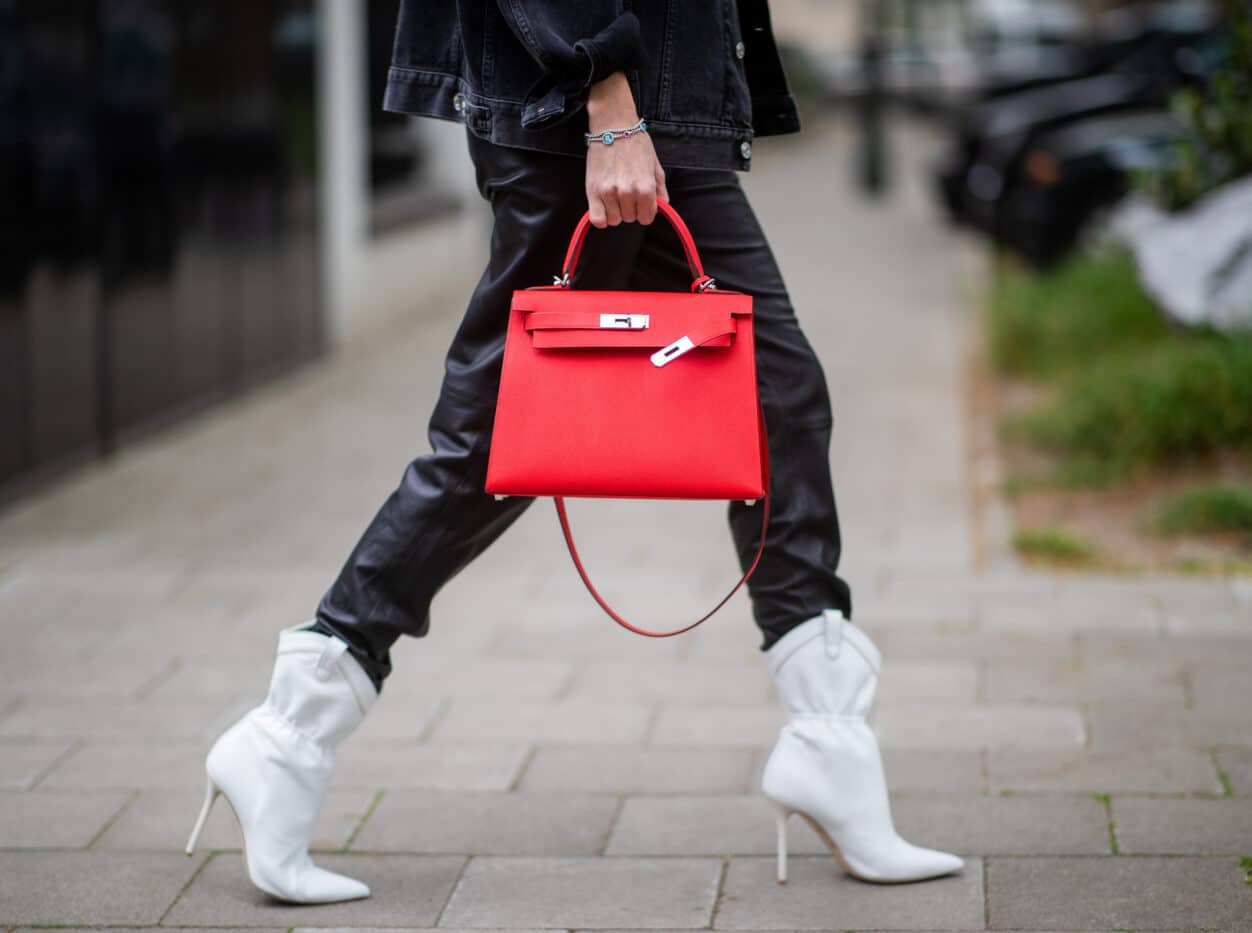 "Like kids in an ice-cream shop" is how Edith Head remembered her visits to Hermès Paris with her buddy Grace Kelly. It was the summer of 1954, and the costume designer and the movie star were working together on To Catch a Thief, Alfred Hitchcock's elegant caper set on the French Riviera.
Was it at this mecca on the Rue du Faubourg Saint-Honoré that Kelly was introduced to the bag that would ultimately carry her name? Back then, it was known as the Sac à dépêche, and Kelly was just an actress, not yet a princess. Time does change things.
Founded in 1837 as a crafter of equestrian gear for aristocrats, Hermès was nicely aligned with Kelly's classic style and blue blood lineage. Like most of the storied house's pieces, this iconic design boasts an evolution that reads like a timeline of good living.
The Haut à courroies, Hermès's original top-handled bag, was created in 1892 to carry boots and a harness. In 1923, it was modified for the wife of automobile magnate Ettore Bugatti to fit into a car's side pocket. This design was called Torpedo No 1. Robert Dumas-Hermès redesigned it again in 1935, making it smaller, adding a belt and naming it the Sac à dépêches.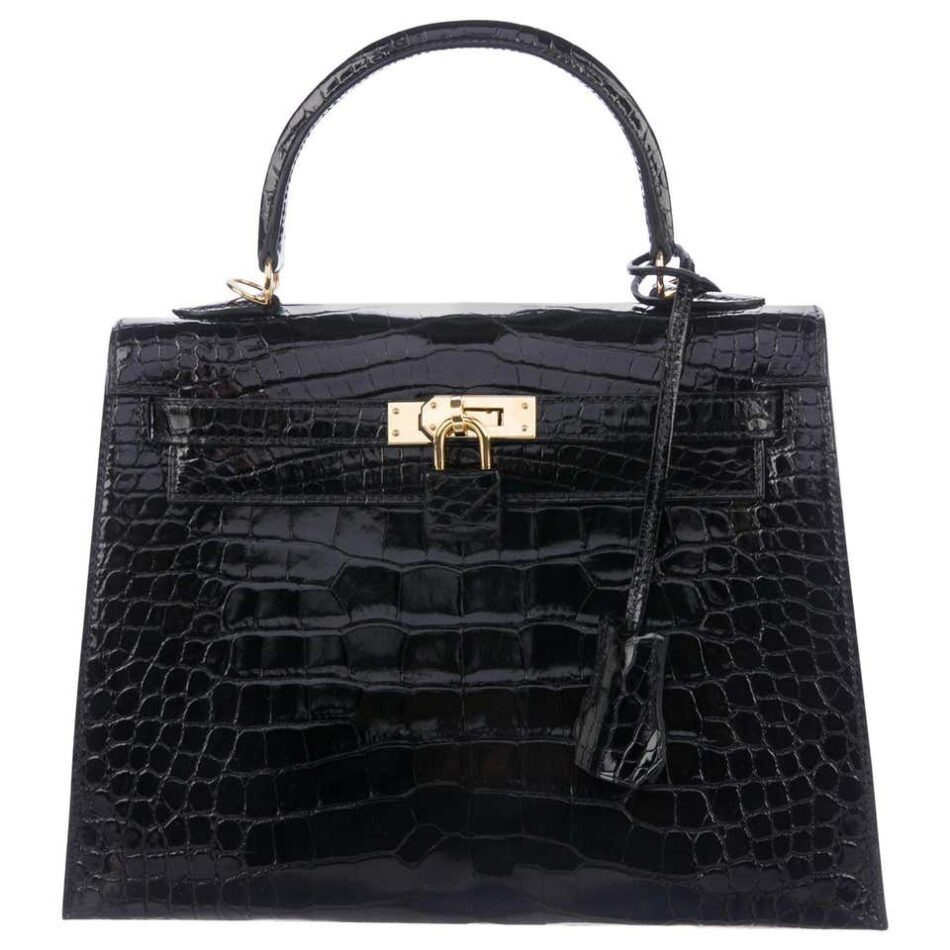 "In the age of travel, women needed a bag that was easy and safe to carry," says Graham Wetzbarger, certified appraiser and authenticator. The Sac à dépêches fit the bill. In addition to a strap, "it had a top handle so it could be worn in the crook of the arm, and it had a lock for security," Wetzbarger explains, noting that it also conveyed decorum. "It had a rigid back that stood on its own and didn't flop over. There is a formality and rigidity that says you are an orderly, proper woman."
---
Debunking the Hermès Kelly Bag Origin Story
From 1955 onward, Grace Kelly was frequently spotted carrying her Sac à dépêches. Had Instagram been around in those days, #Kellysac would have included images of the star and her bag at the Cannes Film Festival and during the 1955 announcement of her engagement to Prince Rainier of Monaco. It would have included pics of Kelly and her bag on her royal honeymoon, and, yes, it would even have included images of the new princess using her bag to hide an emerging baby bump.
What you wouldn't have seen, however, is that picture of the princess and the baby bump on the cover of Life magazine. Many sources still cite this cover as the one that immortalized Kelly's association with the handbag. In fact, "no such cover appears to exist," remarked the curators of a 2010 V&A exhibition, "Grace Kelly Style." While the actress appeared on four Life covers, her Sac à dépêches appears on exactly zero.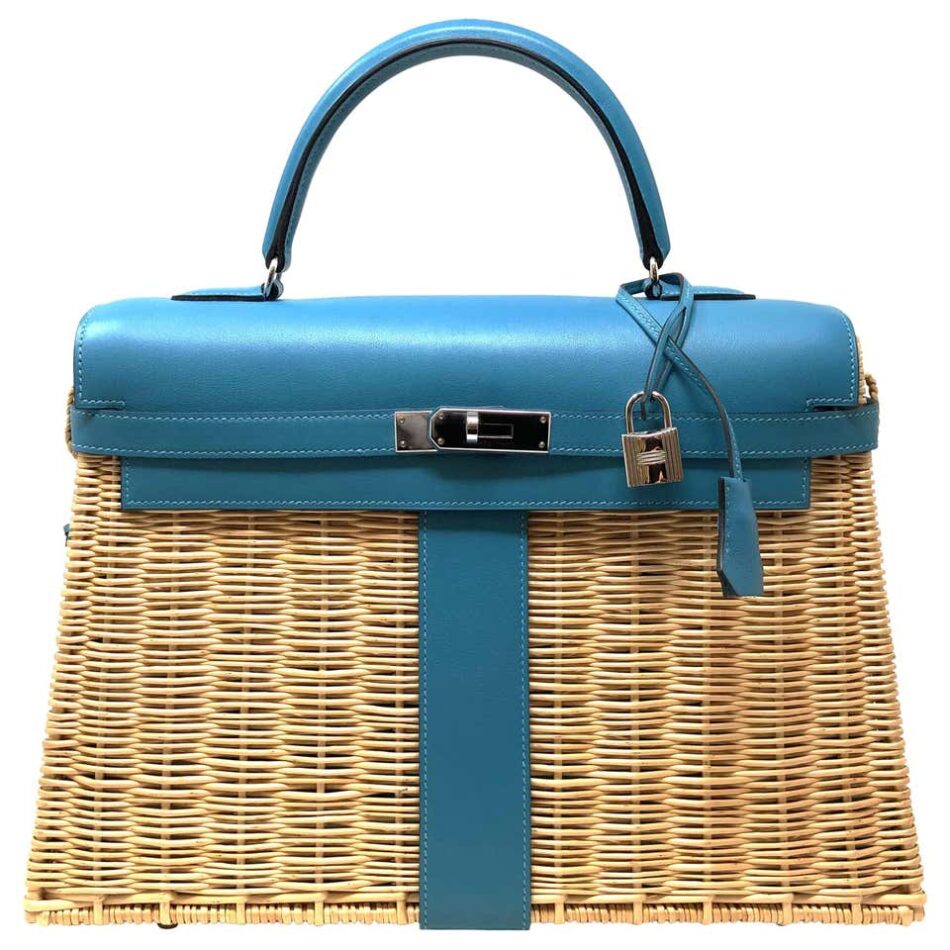 As it turns out, Kelly and her bag didn't need a magazine cover. She was a superstar marrying a prince, and her photo was everywhere. By 1956, replicas of the "Grace Kelly handbag" were best sellers in America and Britain. By 1960, the Sac à dépêches had become a status symbol and was better known as the Kelly. In 1977, Hermès made the name change official.
---
What Makes a Hermès Kelly Bag Special?
Is it any surprise that Hermès's description of the Kelly (with some quick reformatting) reads like poetry?
"thirty-six leather pieces / assembled by a craftsman / devoted to beautiful, noble gestures, / six hundred and eighty hand stitches, / sixteen small studs, / a padlock, / a swivel clasp / and a leather key cover or clochette."
For devotees, the Hermès classic has a visual poetry and meaning that transcends the bag itself. "The Kelly silhouette has been repeated by brands like Chanel, Ferragamo, Valextra and Gucci," says Wetzbarger. "That says something about its iconic shape. It's more important as an example of good design than as an example of social iconography, like the Birkin."
"I love to look at them," says Janet, who has a collection of 102 Hermès bags and asked that we not use her last name lest her Hermès sales associate think she has too many. "It's an addiction," she admits, adding that she still finds beauty in the ritual of unveiling.
"Something comes over me when I first experience a new bag," Janet continues. "When sales associates say, 'I have something to show you, ' they don't usually tell you what color or style you'll be looking at. When they bring it out and present it, it's like a chorus begins singing in my head. It's a surreal feeling."
---
Sellier or Retourne?
There are two types of Kelly bags, Sellier and Retourne. The difference is in the construction. Sellier Kellys are structured and geometric. The top stitching is visible. The edges are sharply defined and finished with resin. Formal and elegant, the Sellier was Grace Kelly's preferred style. Retourne Kellys tend to be more casual. Because they are turned inside-out after sewing, topstitching is not visible, and the edges are soft and finished with piping.
"The Sellier Kelly is the classic, the OG," says Wetzbarger. "The Retourne Kelly is known to get slouchy and collapse on itself with age. A Sellier is never going to do that. If you're presenting these trophies in your walk-in closet, the Sellier will always stand with pride, as opposed to your Retourne, which you'll have to lay down to sleep."
---
Caring for Your Hermès Kelly Bag
When necessary, send your bag to the Hermès spa, where it will be professionally restored. Janet discovered that rather than cleaning handles, the restorers generally replace them — so keeping the handle of your Kelly pristine by wrapping it with a Twilly scarf is a smart idea.
"Hermès really stands behind its work. If you have a bag with an issue, they want to fix it," she says. And details matter. "I lost a lock and key, and I had to go in and show them the purse before I could replace it." Why? "They wanted to make sure they had the correct dye lot for the clochette."
She displays her collection on specially designed shelving, her "unicorns" kept safe in Lucite boxes at top. To help them keep their shape, she uses 7 Rue Paradis inserts, which she believes are sturdier than the ones Hermès sells. The upkeep is worth it, as the value of a well-cared for Kelly increases over time. As Janet puts it, "It's like investing in a GIA-certified diamond."