Long before trend-bucking creative director Alessandro Michele brought his hallucinatory "Utopian Fantasy" campaign to Gucci, it was a modest Italian leather shop. Today, it's an internationally renowned luxury house with an iconic logo, and vintage Gucci clothing, handbags and shoes are among high fashion's most covetable goods.
Guccio Gucci (1881–1953) admired the stylish suitcases he saw wealthy guests arrive with at the Savoy Hotel in London, where he worked as a bellhop. So, in 1921, after a stint at Franzi, a luggage company in his hometown of Florence, he opened a leather goods shop of his own.
At first, Gucci's Florence business specialized in equestrian accessories. But as its reputation flourished, particularly among the English aristocracy, so too did its footprint. In 1938, he brought three of his sons — Aldo, Vasco and Rodolfo — into the business and expanded it to Rome and later Milan. In the mid-1930s, a League of Nations embargo against Italy pushed Gucci to experiment with alternatives to imported leather. Its woven hemp fabric from Naples, adorned with the brand's signature diamond print, was a hit, especially among A-list celebrities. The material was first used on suitcases before finding enduring popularity on handbags. (No list of revered designer purses would be complete without Gucci.)
In the 1950s, Elizabeth Taylor carried one of Gucci's bamboo-handled tote bags, another adaptation to material rationing. After Jackie Kennedy was seen sporting a slouchy Gucci tote in 1961, it was renamed for the First Lady. Then Grace Kelly, on a visit to the boutique in Milan, inspired Rodolfo Gucci to work with Italian illustrator and Gucci textile designer Vittorio Accornero on the Flora print in 1966. Taking cues from Sandro Botticelli's Primavera, with its pattern of flora and insects, it was painted entirely by hand and featured no fewer than 37 colors.
In 1953, just 15 days after opening his first store on New York's 5th Avenue, Guccio passed away at 72. The early 1970s saw store openings in Tokyo and Hong Kong, but by the late 1980s, Gucci was floundering. Rodolfo Gucci took charge in 1982, but family drama and lawsuits ensued. In 1993, Rodolfo's son, Maurizio, transferred his shares in the company to Investcorp, ending the family's involvement in Gucci. Dawn Mello, then-president of Bergdorf Goodman, joined as creative director in 1989. But it was Tom Ford, who took over as creative director in 1994, who ultimately revived the brand.
Ford's racy ads, shot by photographers such as Mario Testino, stirred controversy. And his potent vision of sexed-up femininity — with "jewel-toned satin shirts unbuttoned to there," as Vogue described his breakthrough 1995 runway show — was wildly successful. The new millennium brought new ownership — Pinault Printemps Redoute in 2004 — and a more toned-down vision from Frida Giannini, who became sole creative director in 2006. Alessandro Michele was named creative director in 2015, and the storied brand took a giant leap forward.
Find vintage Gucci clothing and accessories on 1stDibs.
Iconic Designs from Gucci
Explore timeless pieces that have earned their place in history.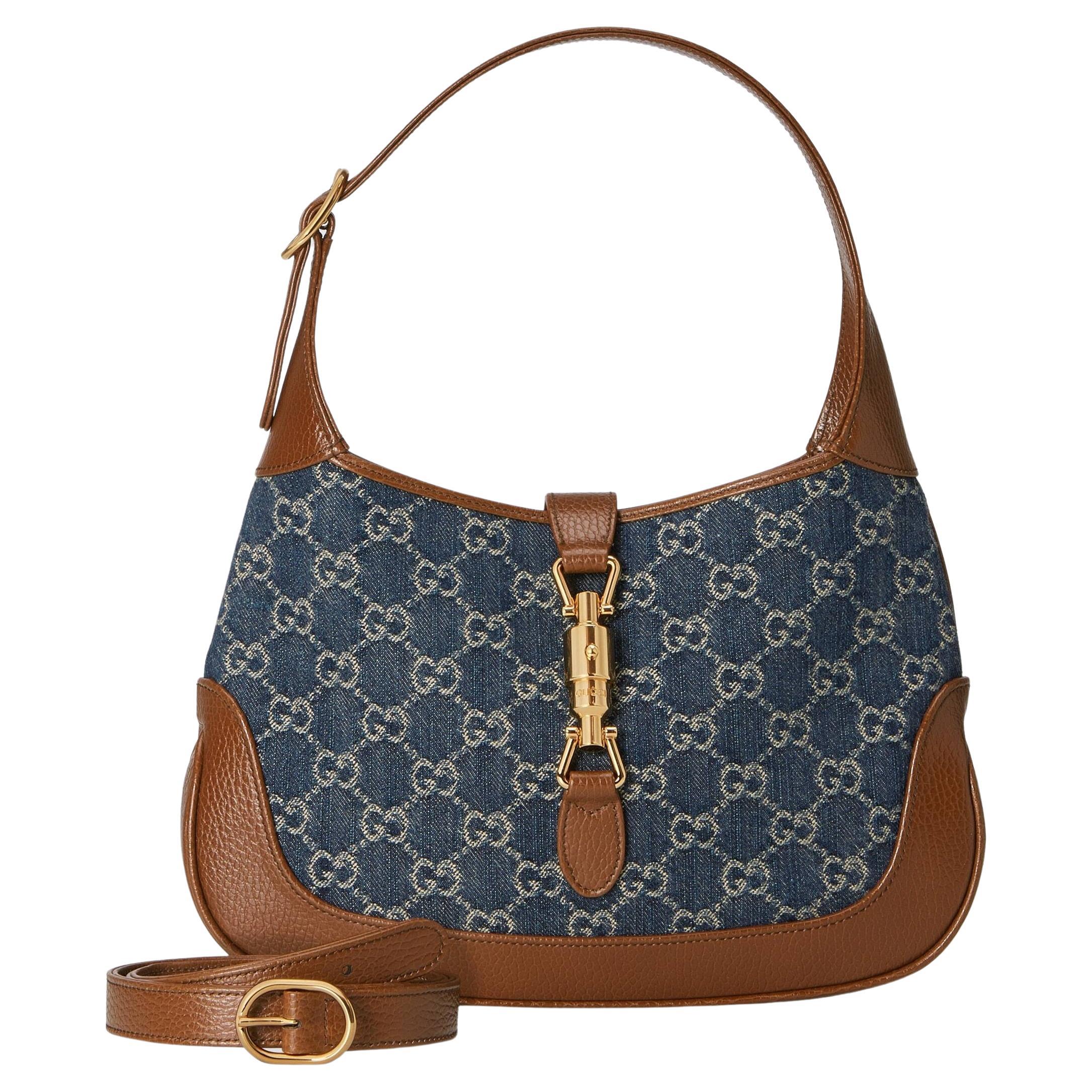 Jackie Bag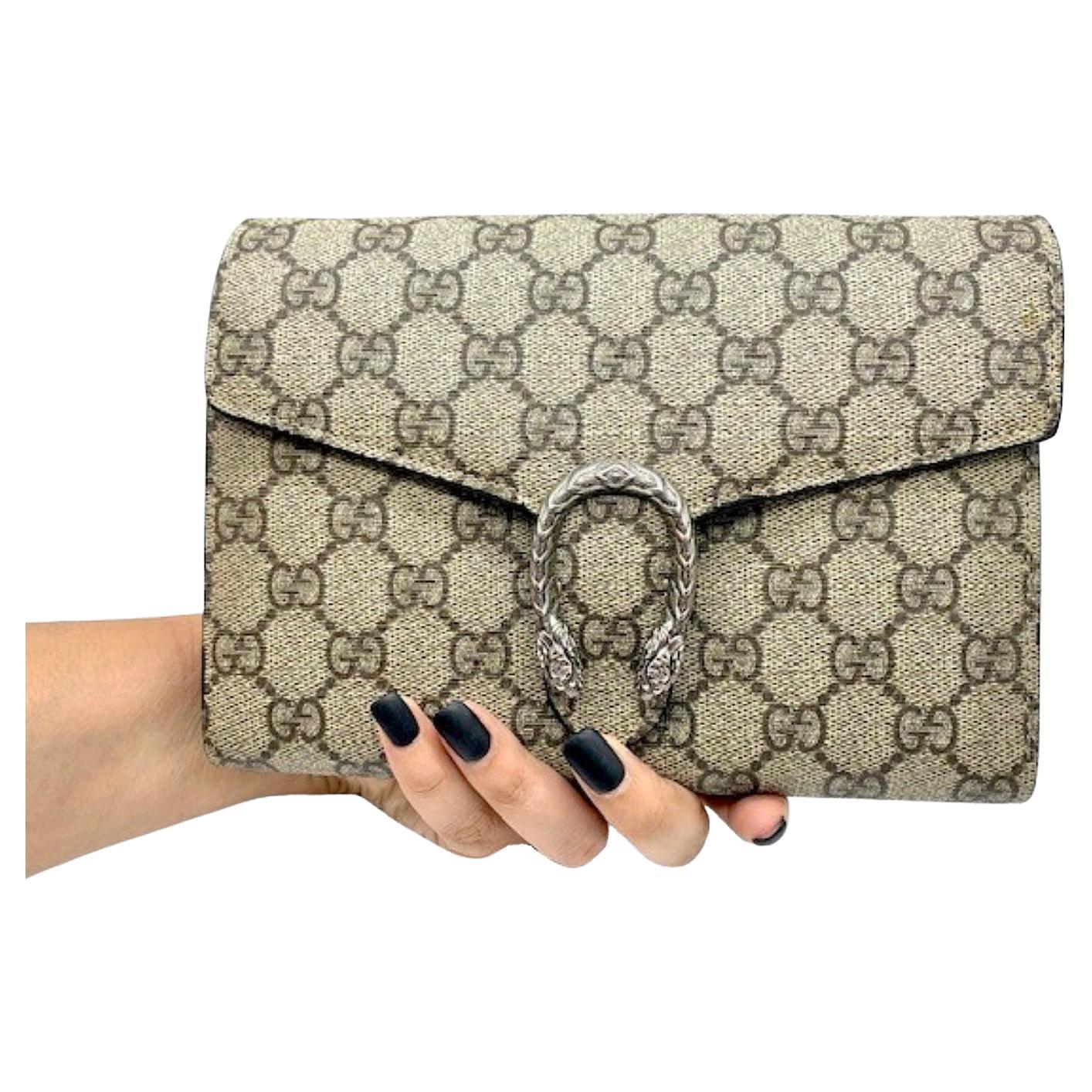 Dionysus Bag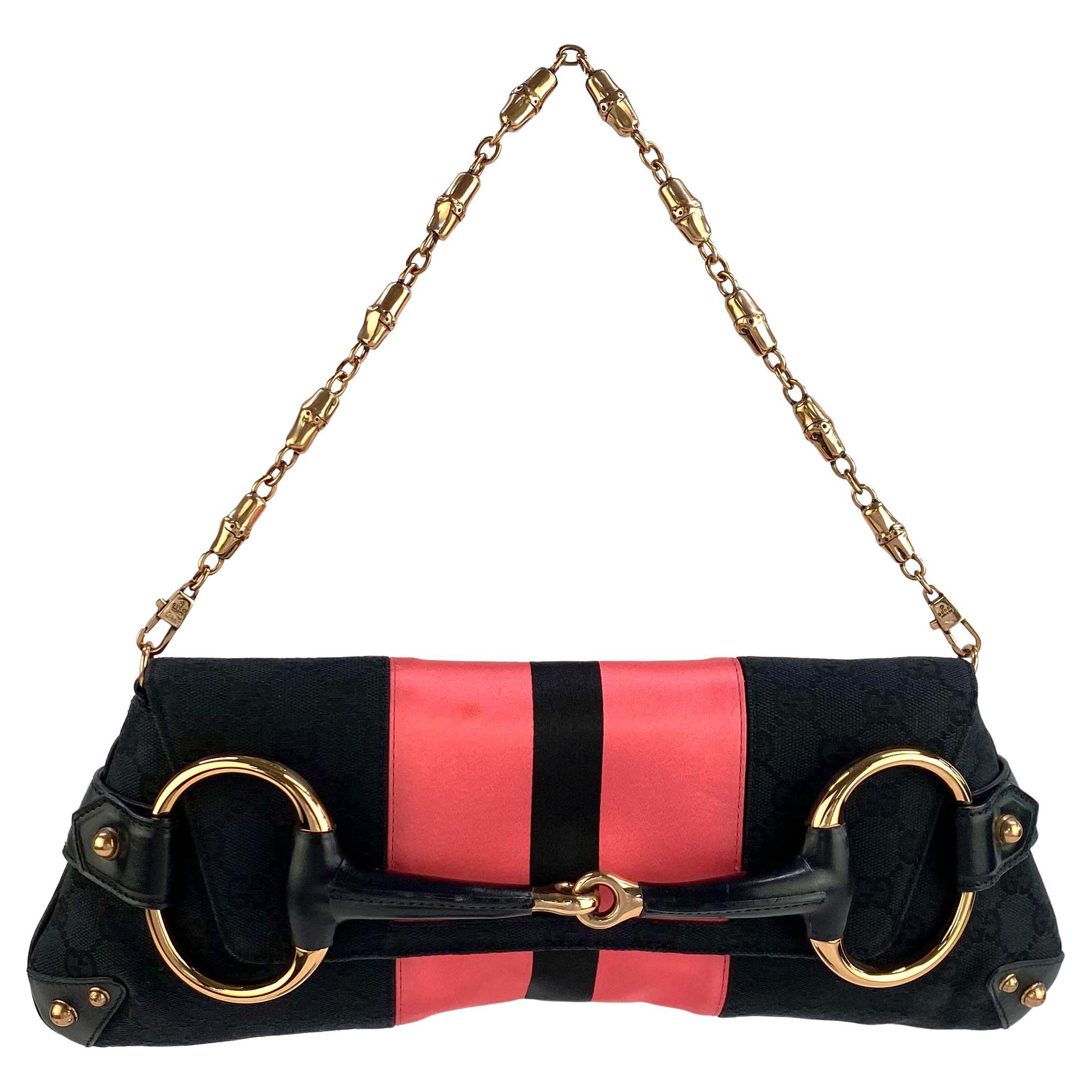 Horsebit Clutch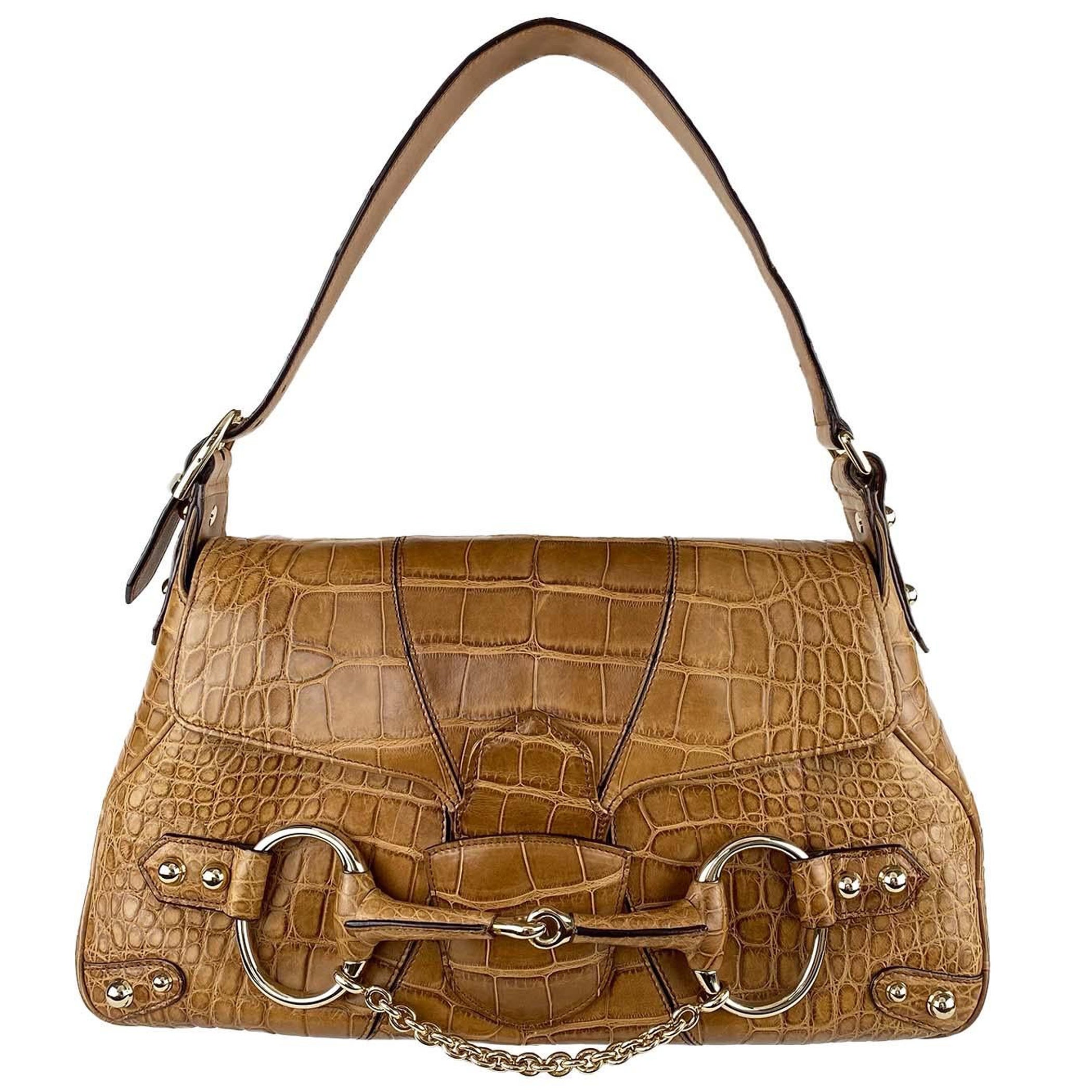 Horsebit Shoulder Bag
Gucci fashion for sale on 1stDibs
1stDibs offers an extraordinary range of authentic Gucci fashion. If you're browsing our collection of unique vintage and
designer fashion
to elevate your daily look or to introduce new colors to the dazzling formal wear in your
wardrobe
, this designer's body of work includes elements of red, blue, pink and other tones. Customers who are interested in this designer might also find the work of
Hermès
,
Louis Vuitton
and
Chanel
appealing. Find Gucci haute couture, vintage and
designer fashion
from
top boutiques
around the world on 1stDibs. On 1stDibs, the price for these items starts at
$1
and tops out at
$41,625
, while the average work can sell for
$861
..
Questions About Gucci
1stDibs Expert

January 4, 2022

Gucci shoes typically run true to size, although different styles may have slight deviations from the true size. All Gucci shoes fall within one-half of the true size's range. Shop a collection of Gucci shoes from some of the world's top boutiques on 1stDibs.

1stDibs Expert

January 4, 2022

You can tell if a Gucci watch is real by looking at the back. An authentic Gucci watch will have a Gucci logo and model number on the back plate. Additionally, on the face, at the 6:00 position, it will say "Swiss Made." Shop a collection of Gucci watches from some of the world's top sellers on 1stDibs.

1stDibs Expert

March 22, 2022

To spot a fake Gucci bag, examine the interior tag. On a real Gucci bag, the registered trademark symbol appears at the top above the brand name and the words "made in Italy" are in lowercase letters. The back of the tag should display two sets of numbers arranged horizontally or vertically. In total, 10 to 13 numbers appear on real Gucci tags. Find a variety of expertly authenticated Gucci bags on 1stDibs.

1stDibs Expert

April 5, 2022

No. Gucci hoodies are known for running true to size. This makes ordering online simple, though if you prefer a roomier fit, you may want to order a size up. Shop a large selection of authentic Gucci hoodies and clothing on 1stDibs.

1stDibs Expert

March 22, 2022

At Gucci, the creative director primarily designs the fashions and accessories. Alessandro Michele took on the role of creative director for Gucci in 2015. Previous Gucci creative directors include founder Guccio Gucci, Tom Ford and Frida Giannini. Shop a curated collection of Gucci apparel on 1stDibs.