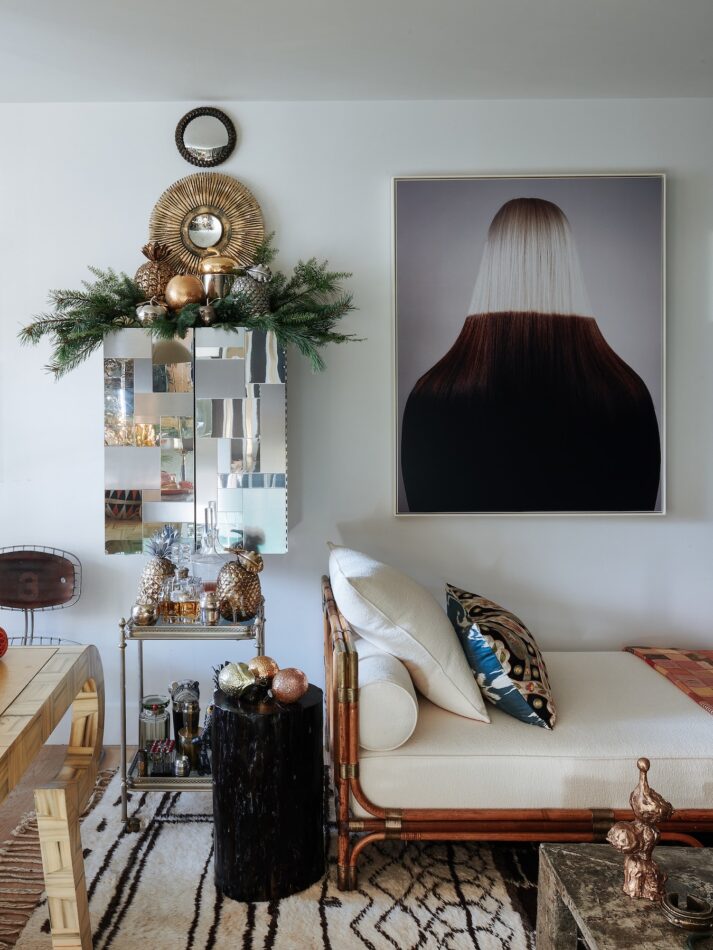 What made you decide to decorate your library this holiday season?
I unashamedly adore Christmas. It is a great excuse to adorn and decorate throughout the house — even the less obvious, transient spaces, where you will nevertheless be spending time and enjoying the holiday season.
In general, libraries and at-home work spaces have become more important than ever this year. The world and the way we work — now and in the future — have changed, and these spaces have become crucial.
Since the library is a part of the home where you spend many hours, why not decorate it for Christmas, too, and treat it as an extension of your home's livable spaces?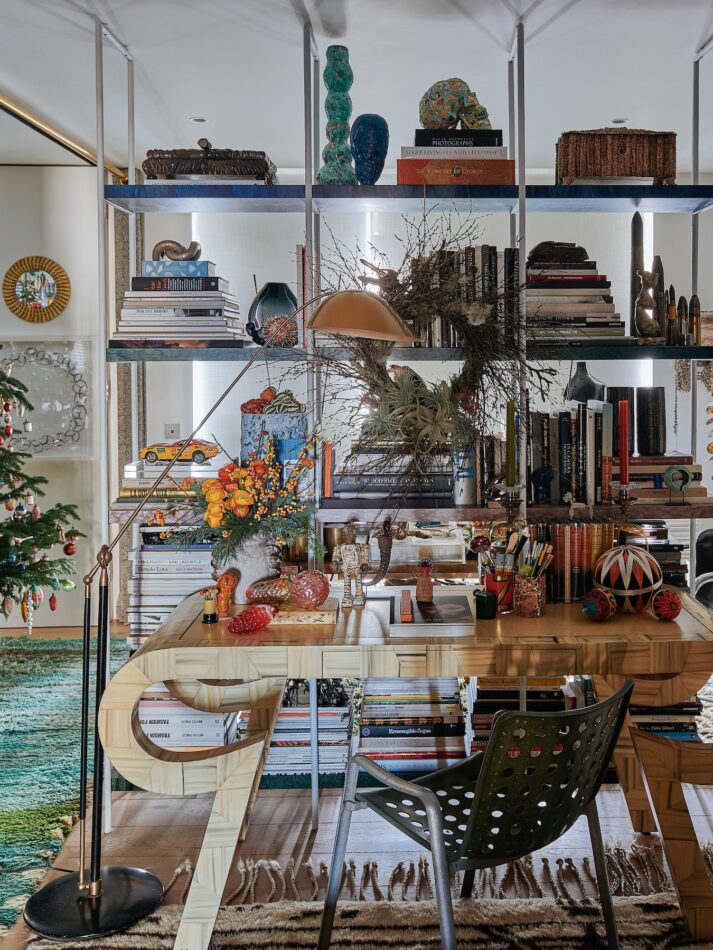 Describe your approach to decorating a library or study for the holidays. Do you have any must-have components?
Here, it is all about the bookshelves: As you already have these surfaces, you can simply adorn them with holiday decorations.
Position items in between books, hang wreaths in front of shelves or drape a garland along a shelf. You hardly need to be a trained florist to do this. Simply fill the shelves with foliage of various varieties, pine cones, overscale mushrooms and other fruits of nature, giving it an overall natural feel.
I love to keep it natural with air plants and succulents that can be repotted after Christmas to cut down on the throw-away culture so prevalent today.
Nostalgic elements that can be overbearing throughout the year can have their moment over the festive period. It's a time for reliving and making memories. You can clutter up for Christmas — nothing is too much!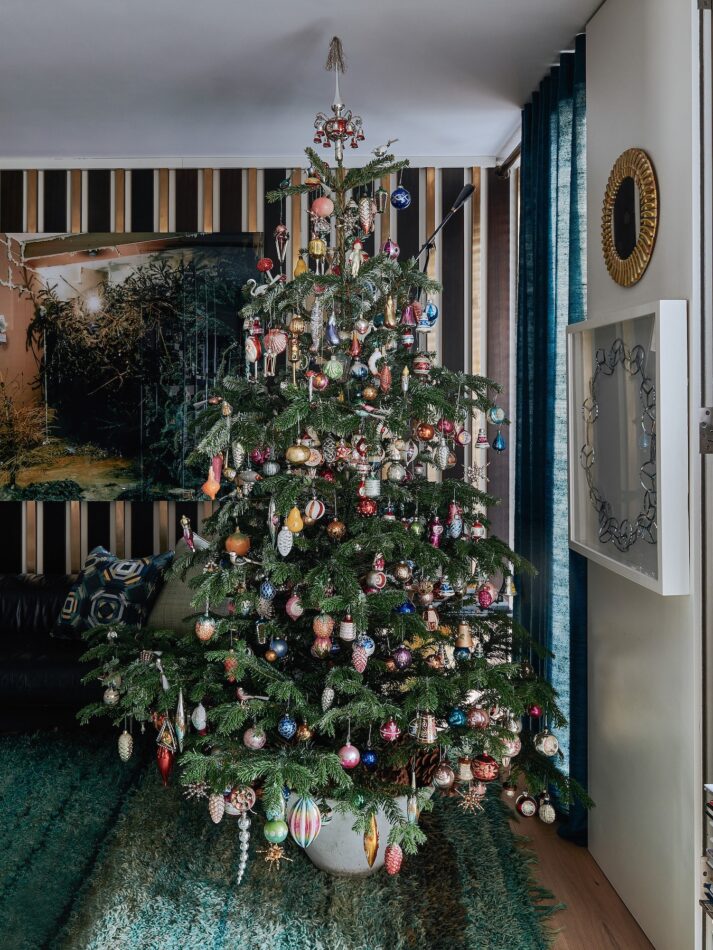 What types of items do you display at Christmastime?
I'm an intrepid collector. I have a storeroom for all my Christmas decorations. The tree here was decorated with vintage baubles from the 1940s and '50s. This year, I am doing a Pop art tree with items collected over the past two years. It's fun to do different types of trees.
Christmas is the time to relive childhood memories. Decorations can be like old friends — they're not about trends but the memories they evoke. Your decorations must be personal and reflect your life. This is what makes Christmas special.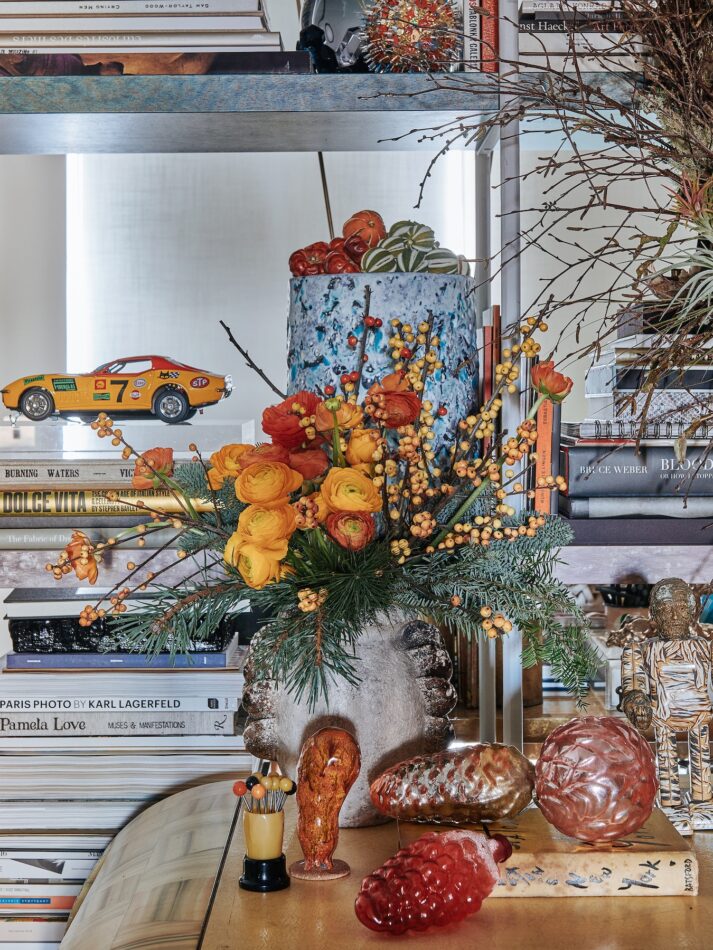 How do you make your home feel joyful and cozy during the holidays?
Place lots of fruits and nuts in beautiful bowls around the house. Make sure there are lots of drinks to serve guests or for them to help themselves to. Now's the time for beautifully styled — and well-stocked — drinks.
A drinks trolley, tray or bar shouts festive celebration. Scented candles add to the atmosphere, too. Cozy throws, furs and reindeer skins add warmth and comfort.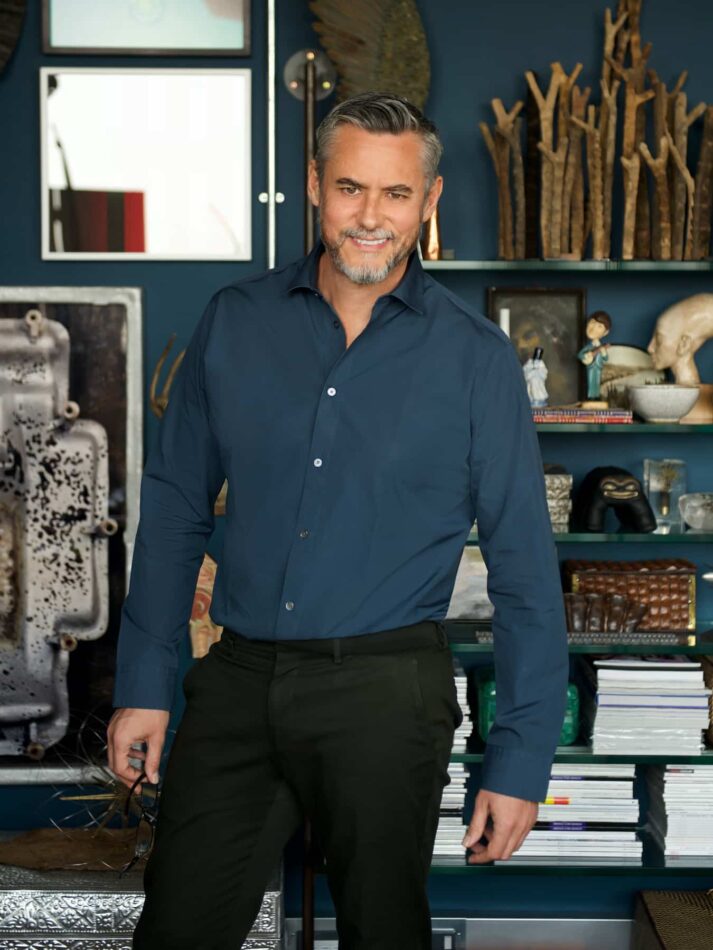 Whether celebrating with immediate family or hosting a huge party in post-pandemic times, what are some tips for holiday entertaining?
Create an immersive experience, a place in which everyone can lose themselves for an hour or an evening. Be a child again, and partake in a little magic — allow yourself to buy into this over Christmas.
Be exuberant in your hospitality: Always have drinks and food on hand. There is a sense of occasion in a great cocktail trolly with champagne buckets overflowing — it is festive, and it is theater.
Whether yours is a pared-down, natural-themed Christmas look or a retro-kitsch Christmas, if you do it with conviction, it is a wonderful thing.
Shop Hubert Zandberg's Festive Finds for the Library