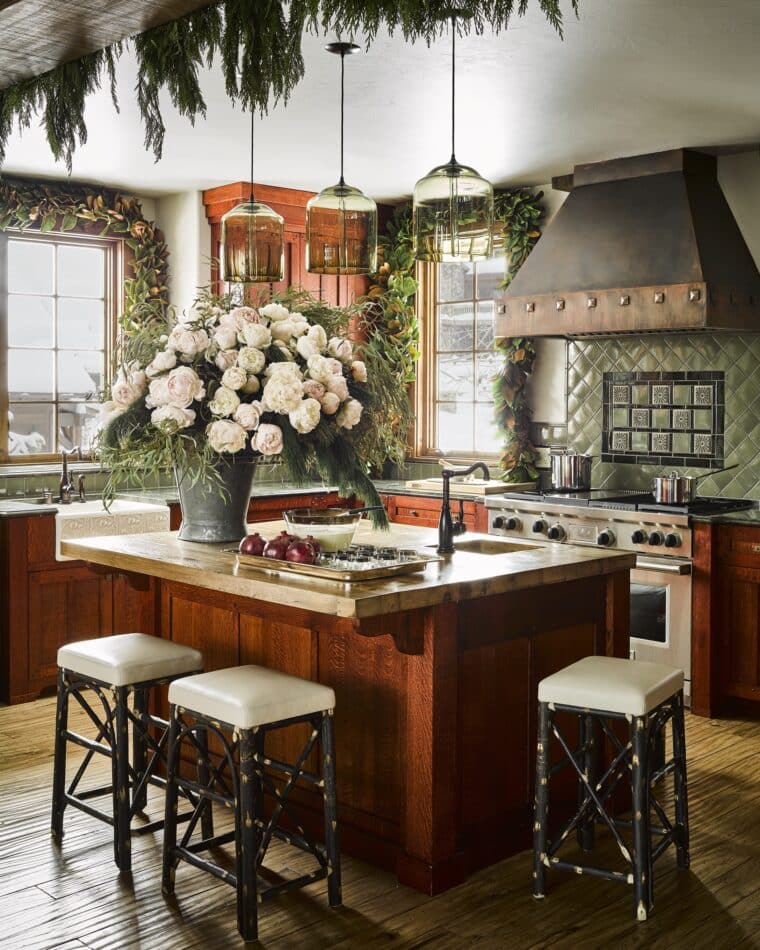 Can you tell us about this project?
A modern ski chalet in Big Sky, Montana, this home was designed as both guest quarters and party headquarters for a sprawling family that loves to spend the winter holidays skiing private powder from their back door.
Inspired by famous hotels and branded as such, the home was layered with a sense of history and laid-back luxury, setting the scene for unforgettable nights and magical memories.
Can you tell us why the kitchen is such a special area over the holidays?
The kitchen is the center of festivities in most homes — where you collaborate on cocktails, arrange flowers and prepare feasts or simply keep the chef company.
While the kitchen needs to be the highest functioning space in the home over the holidays, it's undoubtedly the busiest gathering place, too, so it needs to be given just as much decorative drama and care as any fireside seating area or festive dining room.
Do you have any tips for decorating a kitchen for the holidays?
Natural decor works best in the kitchen — one dramatic floral arrangement, garland as an accent, boughs draped overhead. Save the metallics and velvet for more formal living spaces.
What is your holiday decorating style?
More is more, but always with something unexpected! We've dressed servers as sexy Santas in union suits and decorated an entire tree once with vintage peep-show tokens.
Another year, we set up a heavy-gauge 20-foot-long rope from the ceiling intertwined with old-school colored lights to pool on the dining table.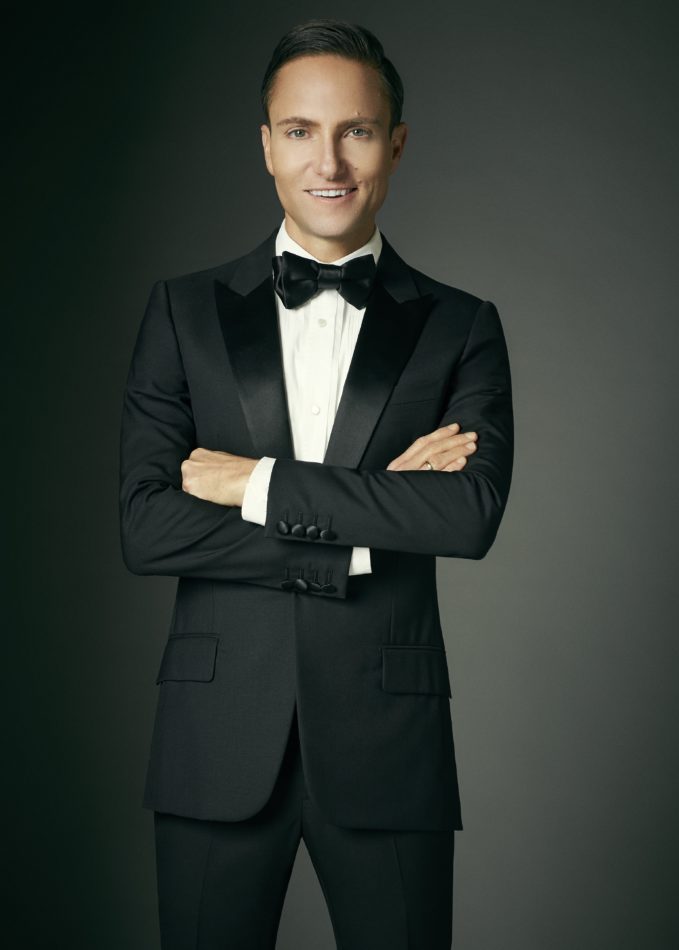 What is one simple thing that can make a space feel instantly festive?
Magnolia garland, as in the Big Sky kitchen — it's elegant, long-lasting and makes a big impact no matter where it goes.
What are your own holiday traditions?
I have celebrated the holidays with dear friends in this very house in Montana for the past several years. Two weeks of glorious skiing in a snowy wonderland, including beautiful dinners, countless bottles of wine and plenty of laughs.
It has become one of the traditions I most look forward to throughout the year — a rare chance to connect and unwind with one's chosen clan.
---
Shop Ken Fulk's Holiday Entertaining Favorites