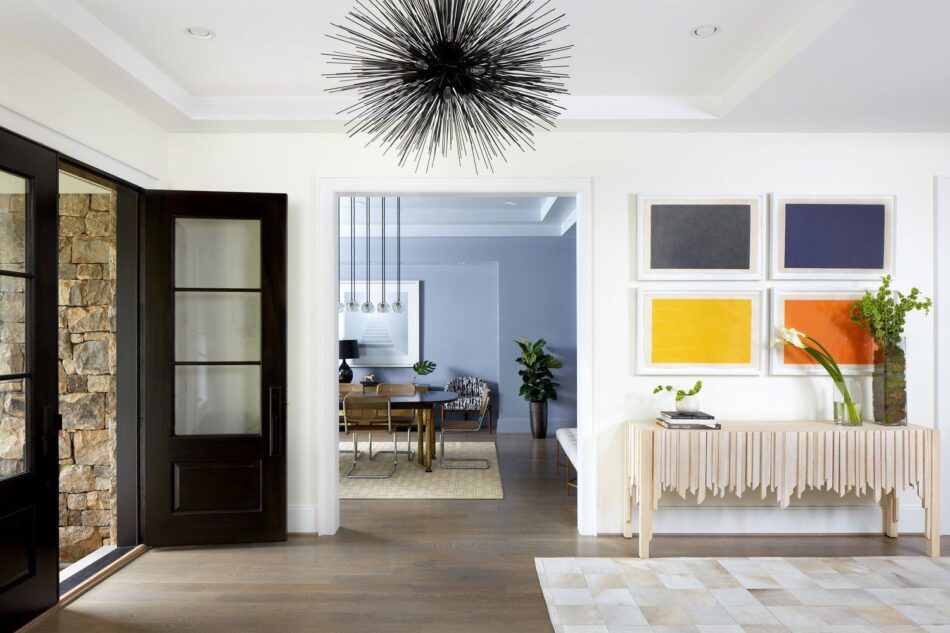 Interior design has undergone a radical expansion in the past few years. It's now easier than ever before for nonprofessionals to get involved in the interior design process, from curating mood boards to finding a perfect piece to finish their home's aesthetic. And thanks to technology, implementing the features of this year's biggest trends is as simple as making a few clicks.
Home decor enthusiasts can find help with ease by downloading the latest interior design apps, many of which cost little or nothing. Using the latest technology, these apps allow you to shop, design and view furniture or fixtures directly in your home in real time. For everything from simple layout changes to bigger home improvement projects, the following 19 interior design apps are made for the new generation of homeowners.
1. Hutch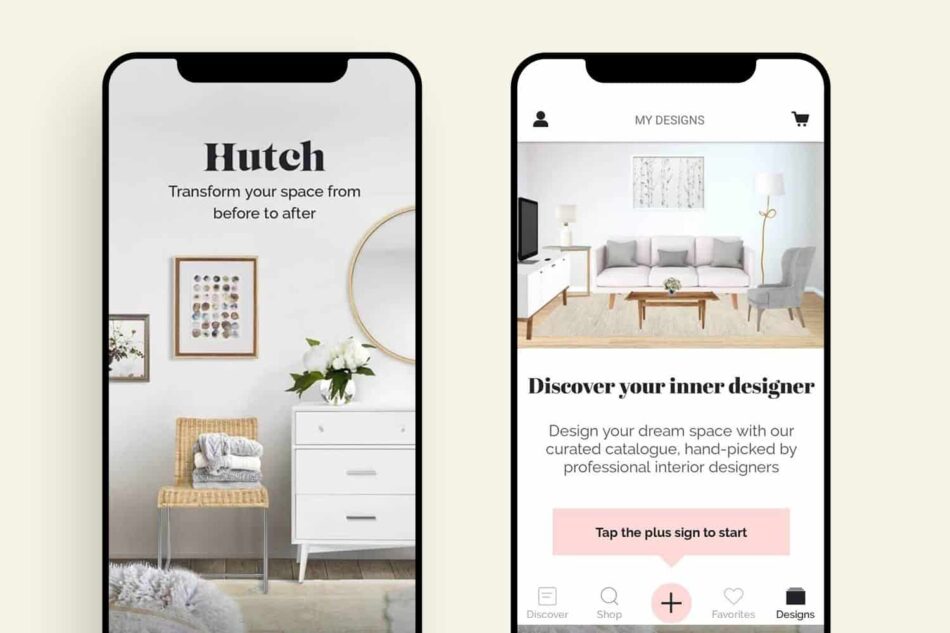 If you often have trouble picturing exactly how a lighting fixture or piece of furniture will fit in your space, you'll appreciate the technology available in the Hutch app. Shop directly in the app, and upload your own photos to get a realistic view of how something will look in your bedroom or living room. Once you've found the perfect item, you can purchase it and have it shipped to your door with just a few clicks!
Available on: Android
Cost: free
---
2. Adobe Color Capture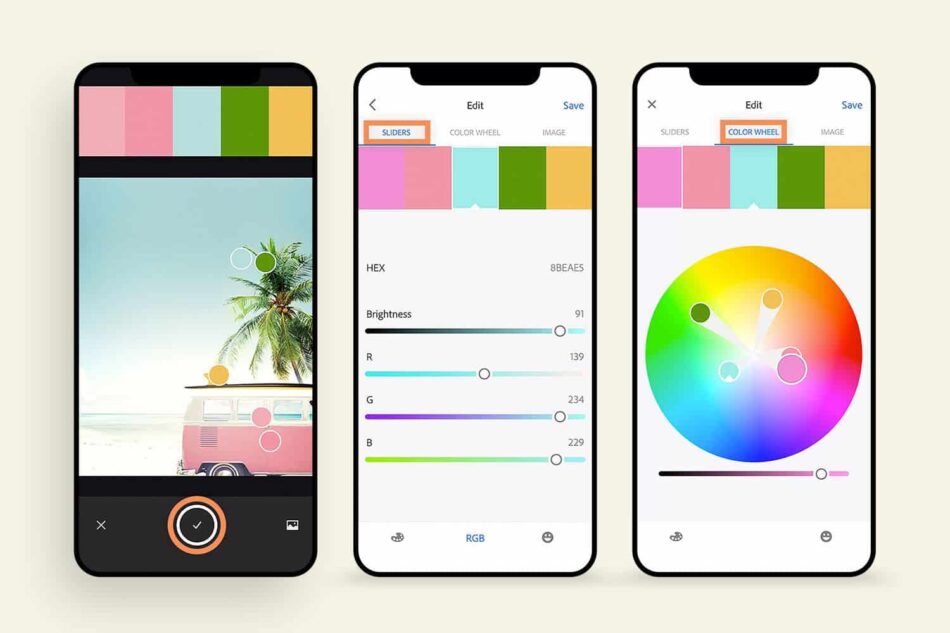 Ever wish you could bottle the ambience of your favorite place and bring it back home? With the Adobe Color Capture app, you can do just that. The next time you come across something that inspires you, snap a few pictures and upload them to your profile. Before you know it, you'll have a customizable color scheme, 3-D patterns and vector graphics compatible to those of numerous design software programs to help you create a room you'll love.
Available on: iOs, Android
Cost: free
---
3. roOomy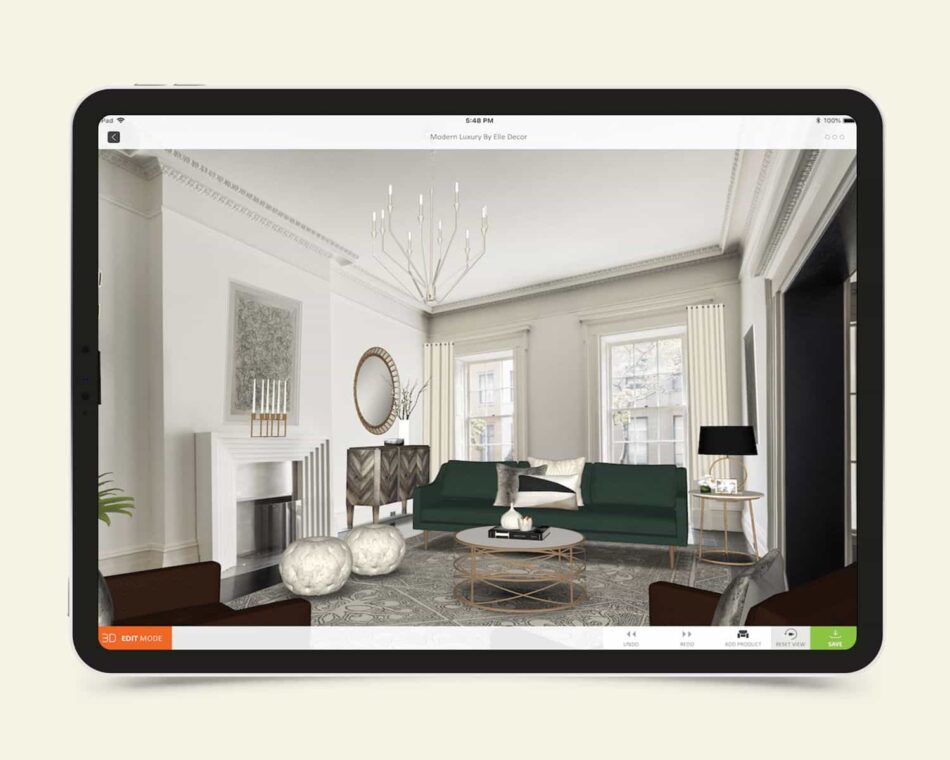 Available on both iPhones and iPads, the roOomy app is dedicated to helping you find a piece that's just right. Using its AR technology, you can check out how an artwork or chair will look in every nook and cranny of your home. It is even connected with merchants to bring you more shopping options, meaning you don't have to hunt down something that matches your style on your own.
Available on: iOs
Cost: free
---
4. Home Design 3D Gold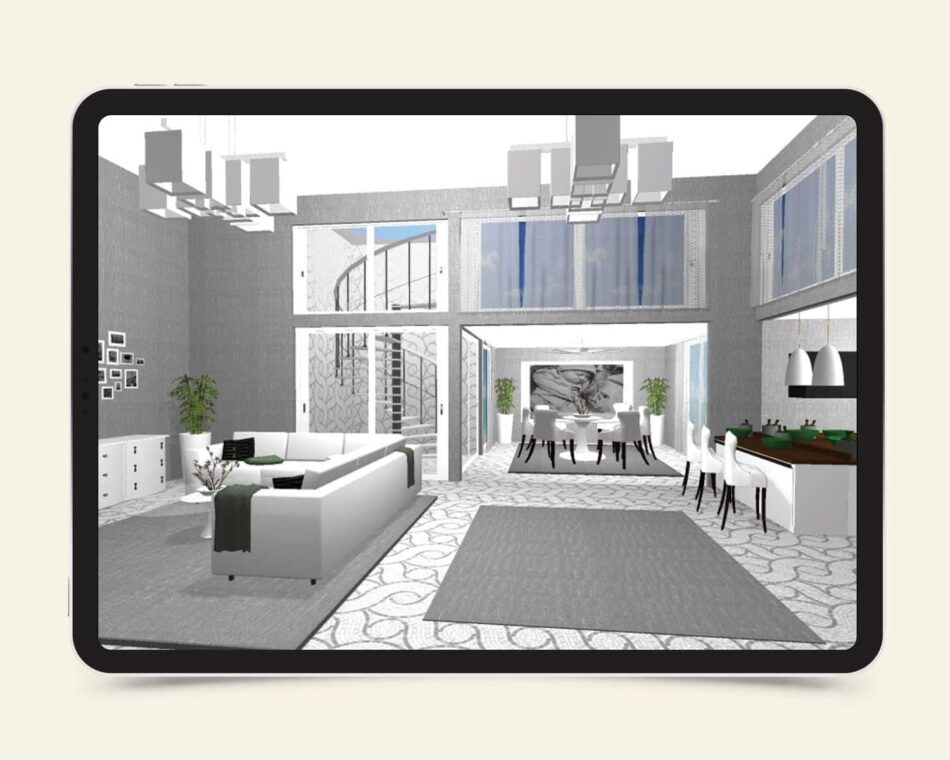 If you are taking on a bigger design project, the Home Design 3D Gold app will inspire you and offer assistance every step of the way. Import your floor plans, and experiment by changing the layout, creating new openings, raising the ceiling or even removing entire walls. Once the framework for your new dream home is set, you can decorate directly in the app as well. Have picky family members? Share your project with collaborators who can make modifications with you in real time for a space everyone will love.
Available on: iOs
Cost: $9.99
---
5. Havenly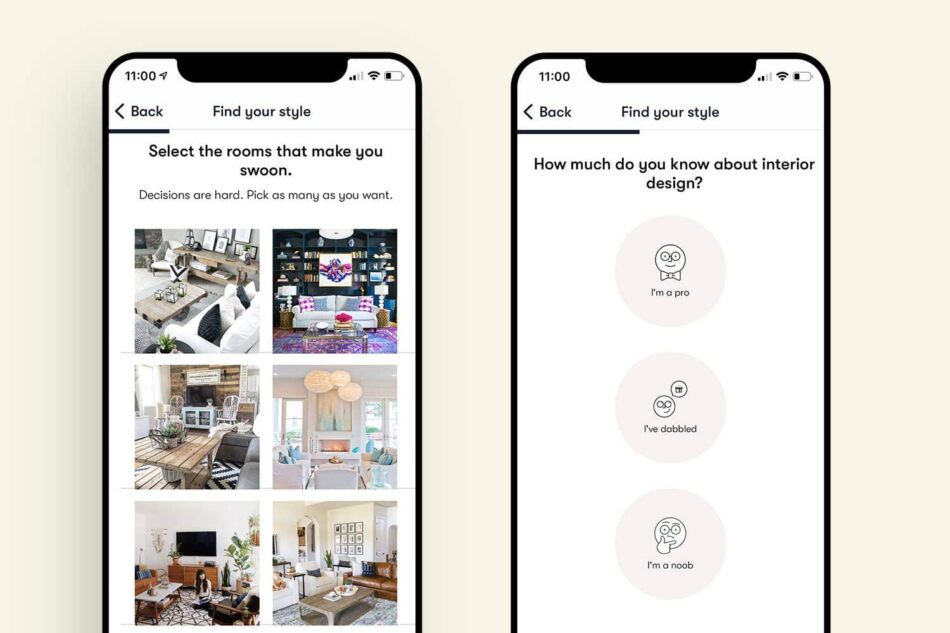 Still developing your eye for interior design? The Havenly app provides a collaborative environment where you can bounce ideas off real interior design experts. You can pick the designer you want to work with, or take a quiz to be matched with someone who reflects your style. Once matched, you and your designer will work together to personalize your home, and you'll receive a curated list of products that will help you make your ideas reality.
Available on: iOs
Cost: free
---
6. Pinterest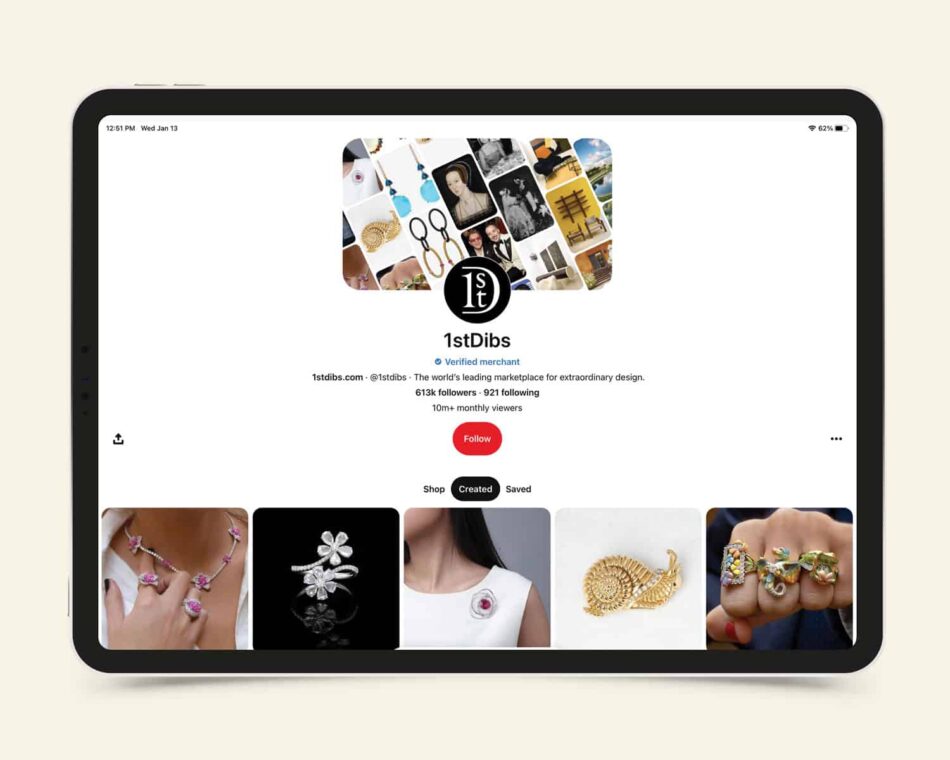 Pinterest is a go-to source of inspiration for professional designers and DIYers alike. Users can browse curated boards of imagery by searching any style they can think of, and use these pins to build their own project plans. If you're looking for your next design project, join the near 613,000 others in following 1stDibs on Pinterest.
Available on: iOS, Android
Cost: free
---
7. MagicPlan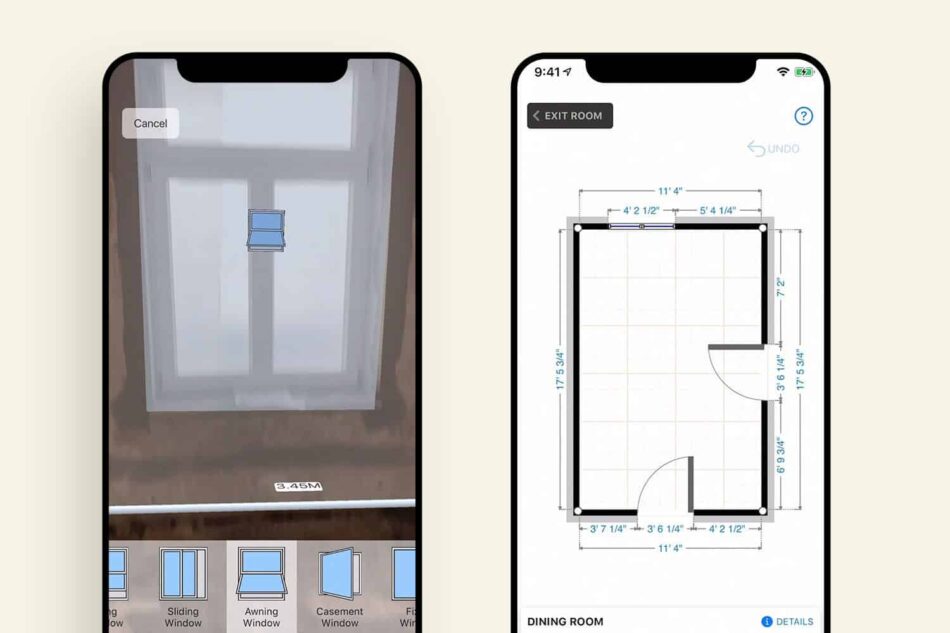 Once you know what you want to do in your home, it's crucial that you take measurements of your space so that everything you buy fits together seamlessly. With the MagicPlan app, the painstaking ordeal of taking measurements and drawing up floor plans becomes effortless. Compute distances throughout your home through a simple photo, and never get stuck with a piece of furniture that won't fit through the front door again.
Available on: iOs, Android
Cost: free
---
8. Pantone Connect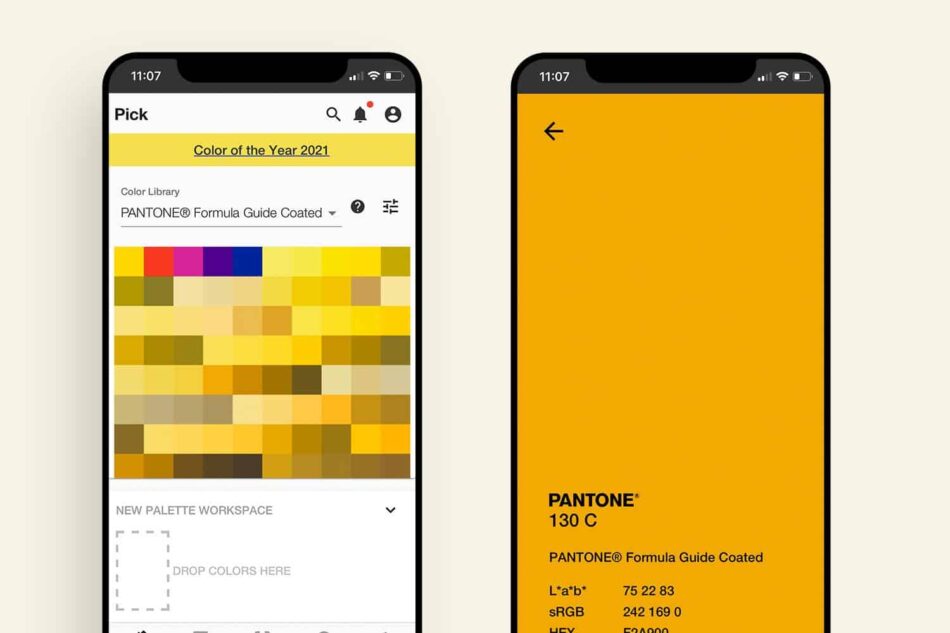 There's a reason the design world is aflutter every time Pantone releases its color of the year: The firm is a tastemaker in the world of interior design. Now, you can have it at your fingertips with the Pantone Connect app, which enables you to find colors based on a single photograph. The app even creates customized color palettes, taking the guesswork out of designing a harmonious space.
Available on: iOs, Android
Cost: free
---
9. Vivid Paint Colors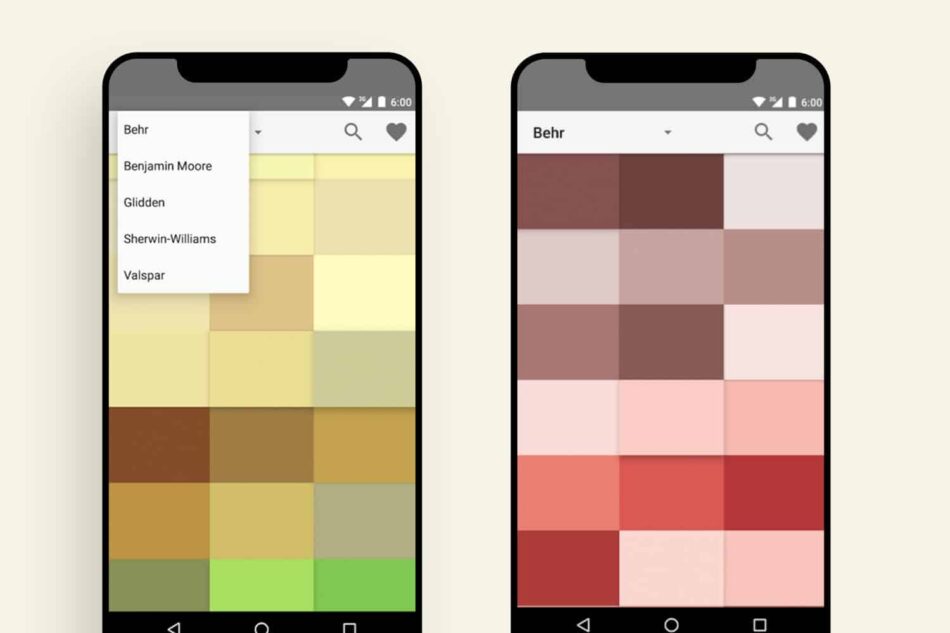 If you've ever been to the paint section of your local hardware store, you've likely been overwhelmed by the hundreds of swatches to choose from. With the Vivid Paint Colors app, you can browse a plethora of colors and inspirational photos to discover the hue that suits you best. When you've found on the one you want, whatever the brand, you can purchase it directly in the app for easy decorating.
Available on: iOs, Android
Cost: free
---
10. Morpholio Board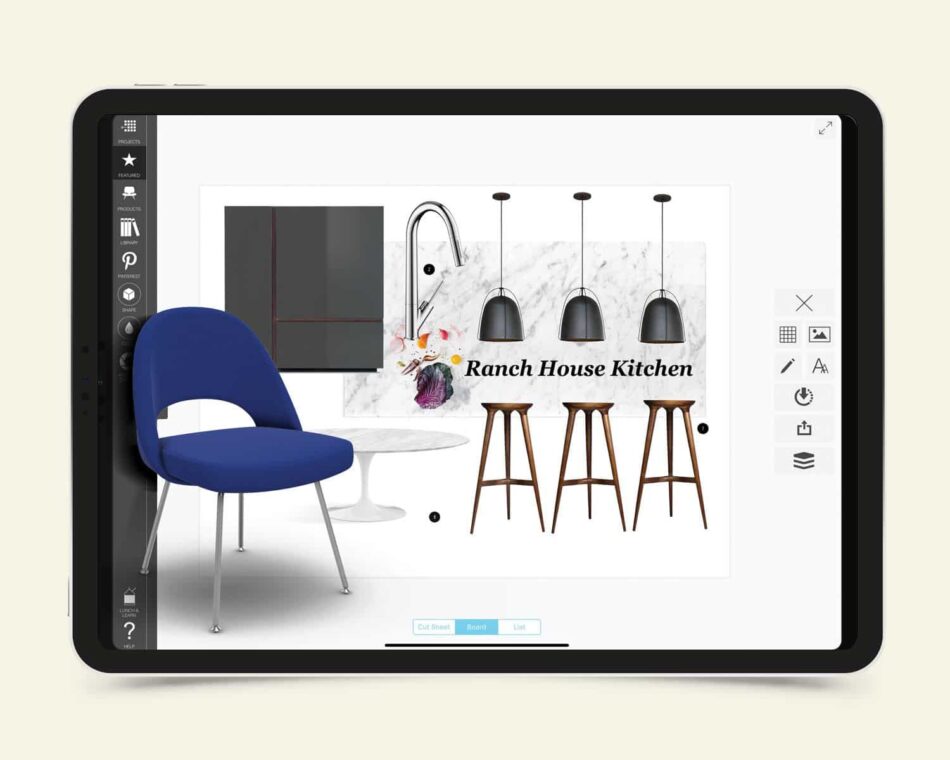 The Morpholio Board app was created by interior designers for interior designers. The game-changing industry app allows designers to lay out mood boards, design ideas and collages while plugging in items from a curated selection of furnishings and accessories from small and large brands alike. Once you get into the intricacies of design work, download the app on an iPad to experience features like Ava, which automatically generates cut sheets and spreadsheets.
Available on: iOs
Cost: free trial, $11.99/year Pro Subscription
---
11. Sweeten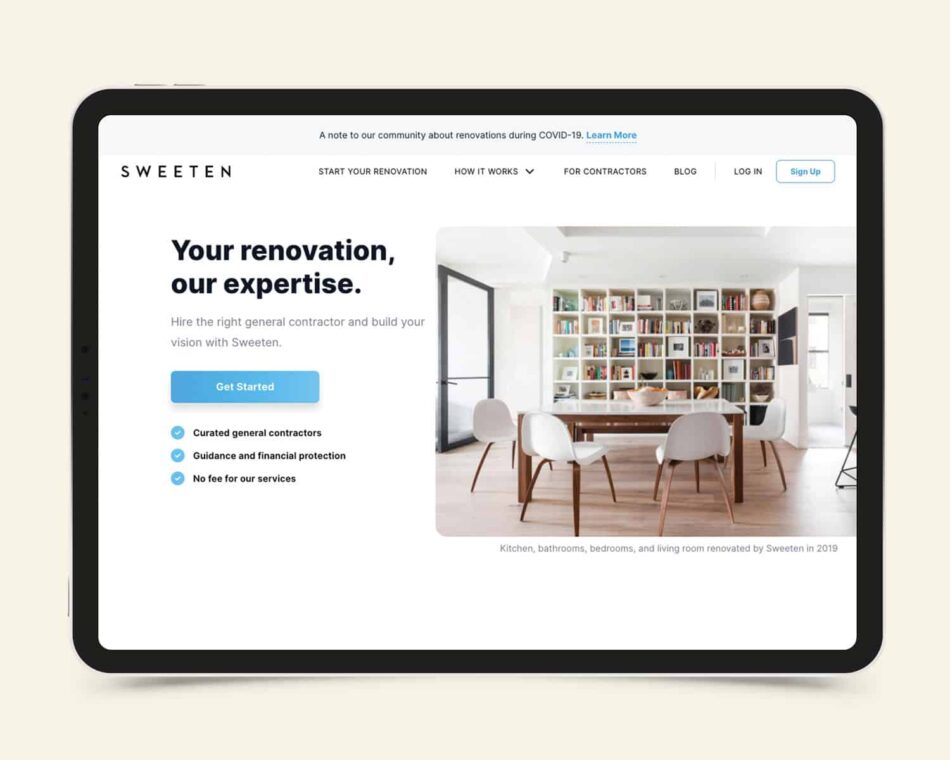 Bringing your perfect home to life has never been easier thanks to Sweeten. Sweeten was founded by Jean Brownhill, the creator of the African American Student Union (AASU) at Harvard University's Graduate School of Design, and a champion of African Americans in architecture and real estate. To get matched with your perfect contractor on Sweeten, all you have to do is post the details of your project and your budget. Then you can let their experts do all the heavy lifting while your dream becomes a reality.
Available on: Safari, Chrome, FireFox, etc.
Cost: free
---
12. HomeStyler Interior Design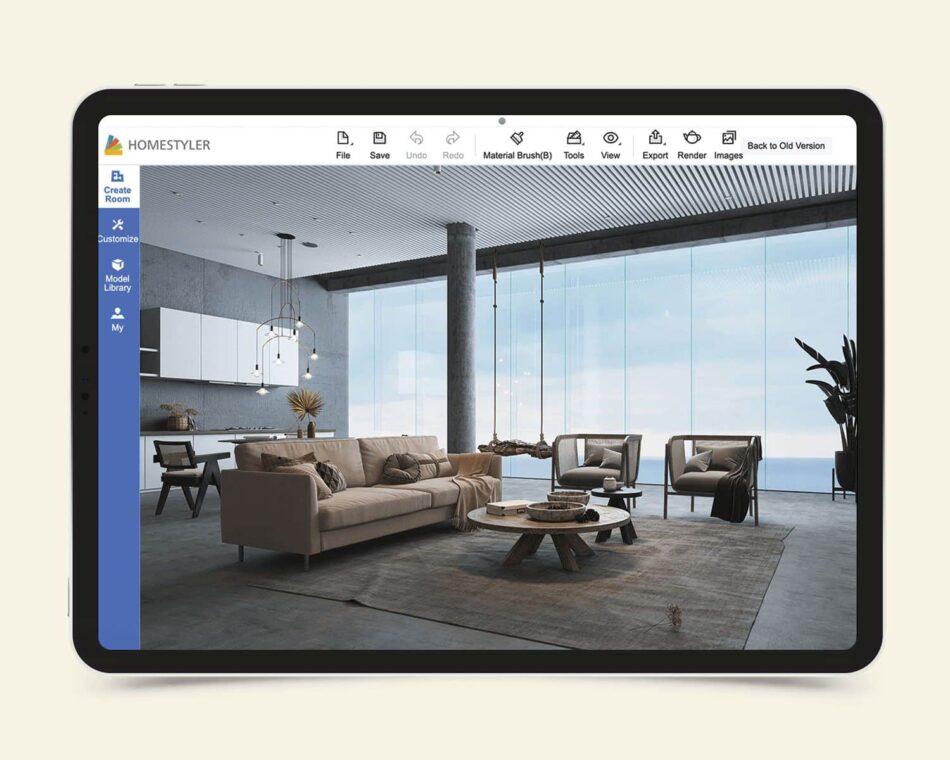 Whether you're contemplating a DIY project or just want to outfit your home with mid-century modern furniture, the HomeStyler Interior Design app is a great addition to your phone's library. View your favorite pieces in 3-D in your home to determine if they're good fits, and share your curated rooms with others. You can even browse designs created by people in your area to gather inspiration or collaborate with those whose style you admire.
Available on: iOs, Android
Cost: free
---
13. Photo Measures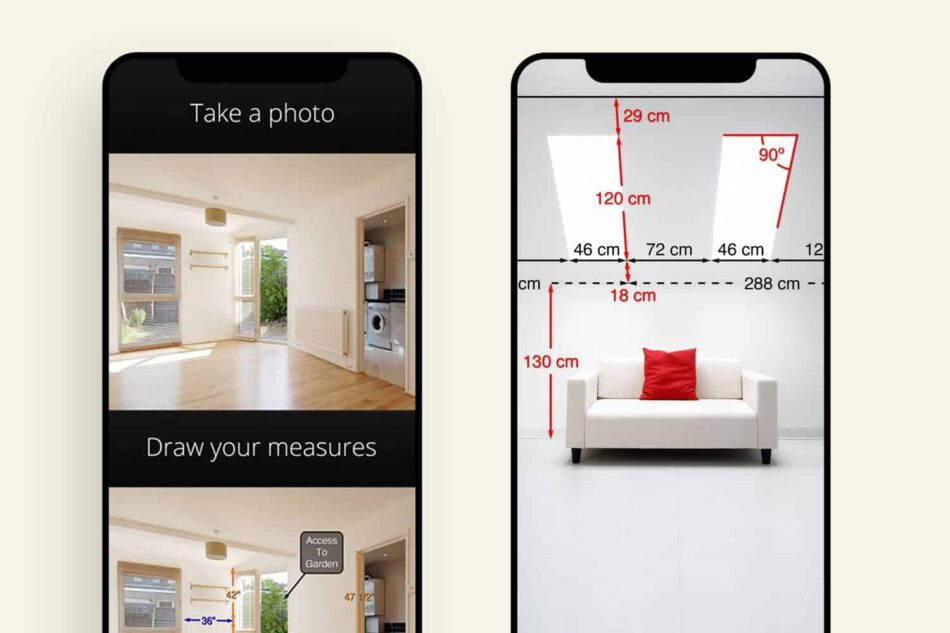 Don't just rely on your best judgement to pick out a piece of art or furniture that will actually fit in your home. Find the exact size you need with the Photo Measures app, which allows you to save the precise dimensions of objects or spaces. You can even share the dimensions of your home directly with your interior designer or contractor, if you hired one for your project.
Available on: iOs, Android
Cost: $6.99 for iOs, $4.99 for Android
---
14. Paper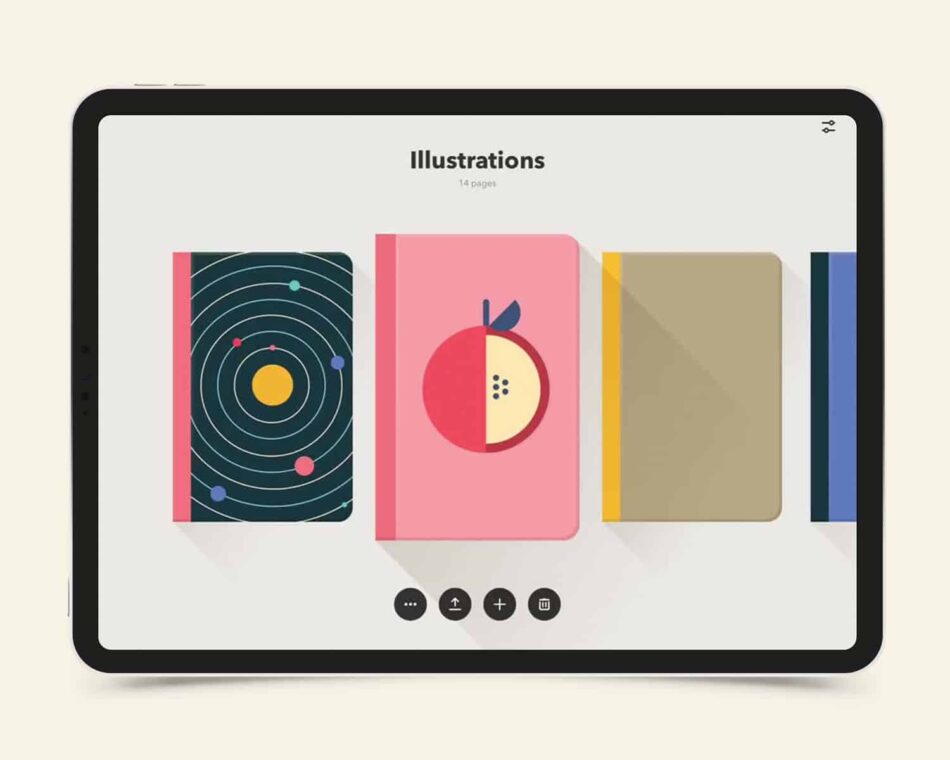 If you like the idea of creating your one-of-a-kind designs the old-fashioned way, with pen and paper, the Paper app is the modern-day equivalent. Sketch, make notes and annotate other people's designs directly in the app. You can even create custom colors for your designs to ensure they match the vision in your head, although for best results, using an iPad is recommended.
Available on: iOs
Cost: free
---
15. Houzz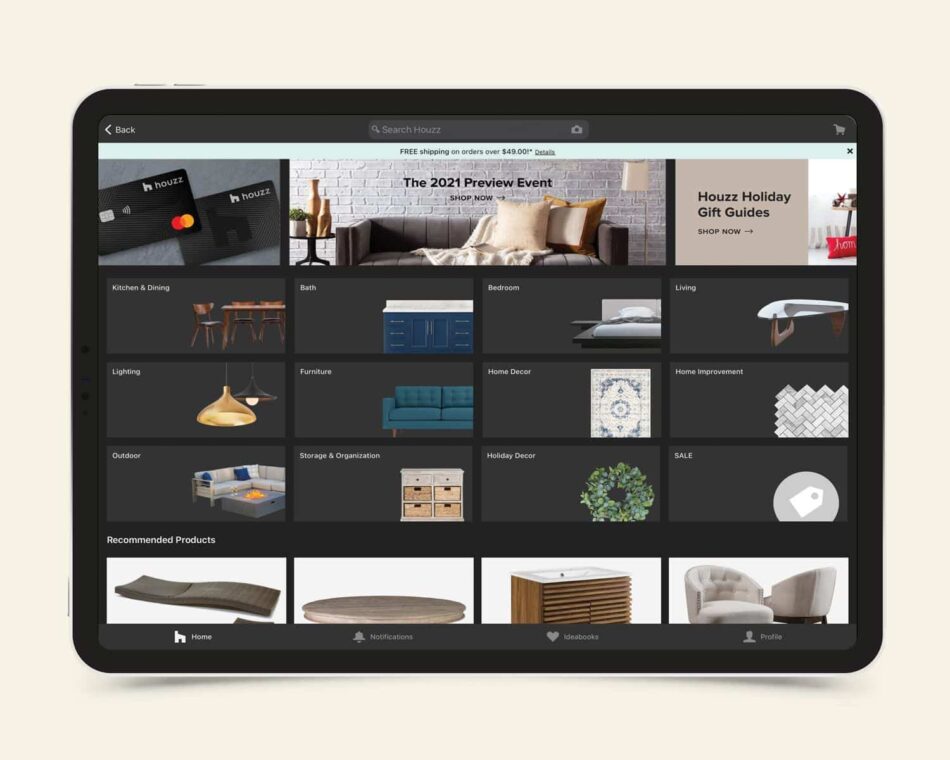 From the creators of the ever-popular Houzz website, the Houzz app allows you to browse more than 14 million pictures curated to inspire you. Save your favorite styles and rooms to your "Ideabook" to give the app's professional design consultants an idea of what you're into.
Available on: iOs, Android
Cost: free
---
16. ColorSnap
Another option for those who have trouble deciding which hue would make their bathroom pop, the ColorSnap app from Sherman-Williams can help you find the right paint for any project on your list. Snap a photo of an item to get its exact paint-color match, or peruse the 1,500-shade library to find something brand-new. The app calculates how much paint you'll need for each project and even lets you view colors in different lighting, ensuring that your new wall color conveys just the right mood.
Available on: iOs, Android
Cost: free
---
17. Sun Seeker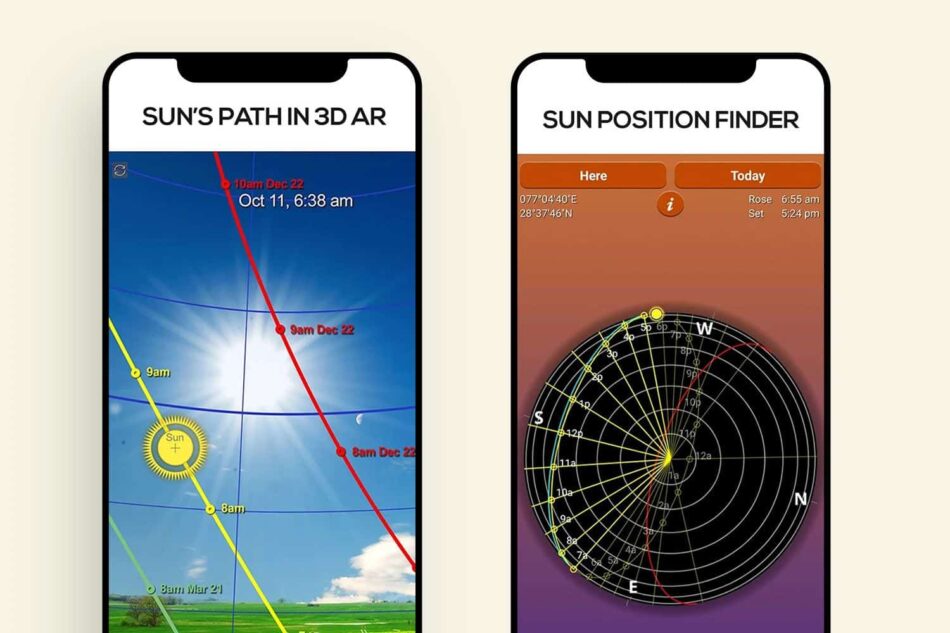 When decorating a room, the amount of natural light it receives is an important consideration. The Sun Seeker app simplifies determining where to place each plant and work of art. You can find the sun's path and rise and set times and even view a map of the solar direction for each daylight hour. If you're having trouble decorating a minimally lit room, we've curated a list of expert interior design tips to point you in the right direction.
Available on: iOs, Android
Cost: $9.99 for iOs, $7.49 for Android
---
18. Housecraft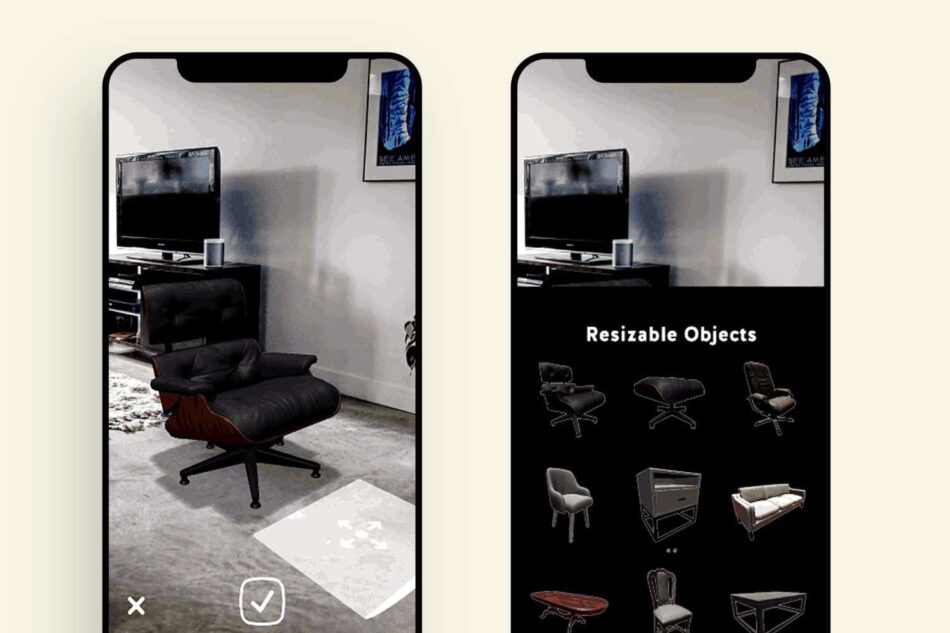 Augmented reality has become standard in most interior design apps, but not every app available is interactive. With the Housecraft app, you can place potential purchases directly in your home and view them from every angle. The app allows you to save various layouts and compare them to make sure you're happy with your new design before making purchases.
Interior design trends are always in flux. But at the end of the day, finding a style you love is all that really matters. The above apps were created with interior design enthusiasts in mind, making it easy for you to create a look that's completely your own. If you are still on the hunt for inspiration, you can always turn to interior designers on Instagram for elevated interior looks.
Available on: iOs
Cost: free
---
19. 1stDibs (Of Course!)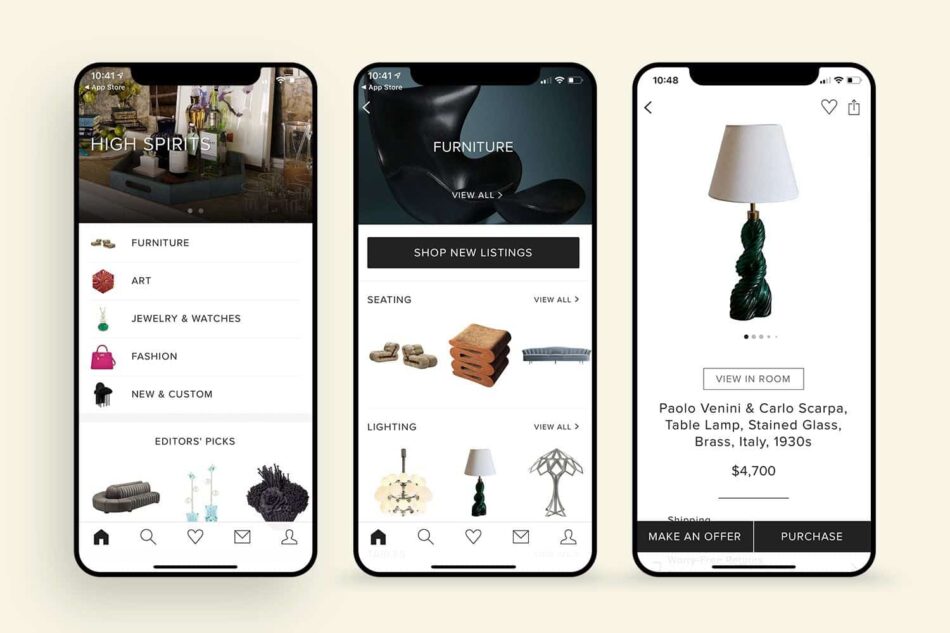 We can't help but love our own app. The 1stDibs app is the 21st-century way to browse the most beautiful things on Earth. Shop a hand-selected mix of the finest objects in the world, and discover curated collections from prestigious dealers and galleries. Once you find items you admire, you can see how they'll look in your home directly in the app!
Available on: iOs
Cost: free