Amateur interior designers, rejoice! (Professionals, you have reason to celebrate, too.) There is now a wealth of home improvement and decorating wisdom in the palm of your hand, thanks to the rising number of design apps available for your smartphone. From digital moodboards to virtual consultants, they inspire. They source. They even measure the height of your ceiling. We've picked 10 of the best home decoration apps on the market right now.
Paint brand and household name Sherman-Williams has solved your desire to splash the palette of your favorite landscape—or textile, or work of art, or any other source of inspiration—onto your interior. The app can analyze the colors of any photo on your smartphone and let you know which shade of Sherman-Williams paint it matches. Peruse the contents of its 1,500-shade inventory and apply it to virtual sample rooms.
Free for Android and iOS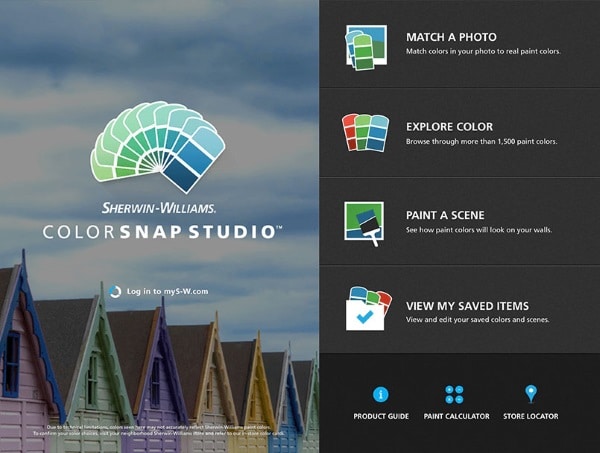 ---
Zillow, the searchable online database that has an estimate for (almost) every real estate address in America, now offers the same service for home improvement and design. The Zillow Digs app gives estimates on the array of interior projects in its database, then directs you to retailers to help source your products. Overall, it allows you to choose the project that matches your price point. The app also provides advice from real interior designers, and a social media platform that allows you to share, like, and follow other users.
Free for iOS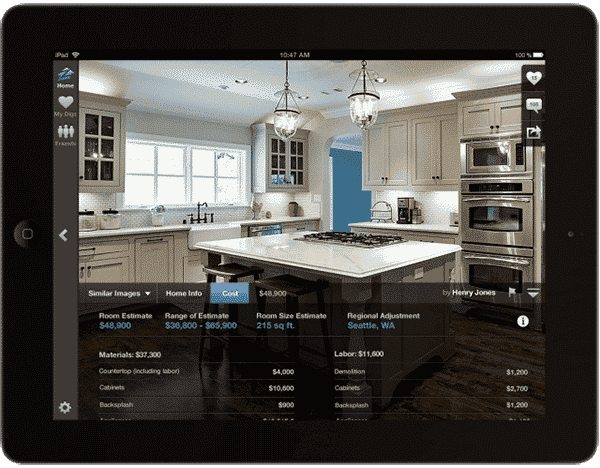 ---
Houzz is, arguably, the mother of all design apps—CNN once called it the "Wikipedia of interior and exterior design." Its database contains more than 5 million high-res home images tagged and organized according to style, room, and location. Browse, search, and save favorites to your "Ideabook," which both stores your ideas and gives the app's real-life, professional design consultants an idea of what you're into.
Free for Android and iOS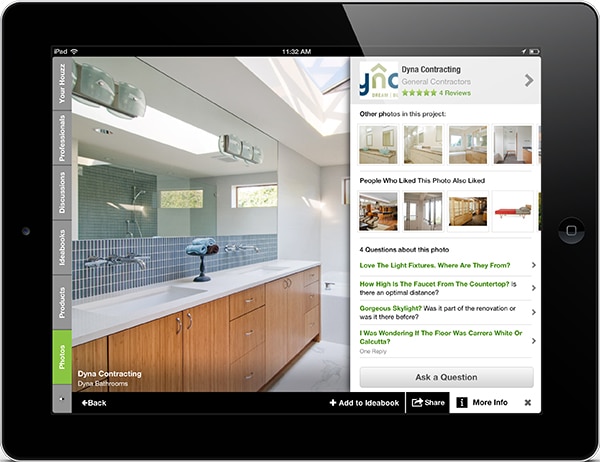 ---
HomeStyler bills itself as a "virtual fitting room," and rightly so. Try out different looks for your space by superimposing real products—3-D models of various furniture, fixtures, and so on—onto an actual snapshot of your living room. Share your ideas in the Design Gallery, and take a look at what everyone else is doing. Also browse profiles and portfolios of actual designers in your area to ask questions and make connections.
Free for iOS and Android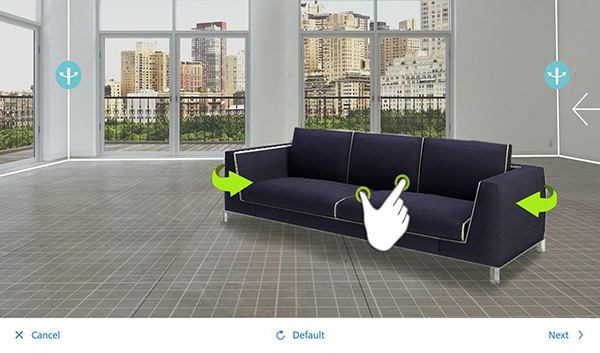 ---
Art lovers everywhere: you owe the good people behind Curate a big thank-you. Gone are the days when you have to intensely squint at a painting, drawing or lithograph and puzzle over how it will look in the context of your home. Instead, Curate allows you to virtually display the piece — simply upload a photo of any blank wall — in order to give you a concrete idea as to how it will look in situ. You can also use the app to browse pieces from your favorite artists and galleries, so that you'll never be left hanging (while hanging art) again.
Free for iOS and Android.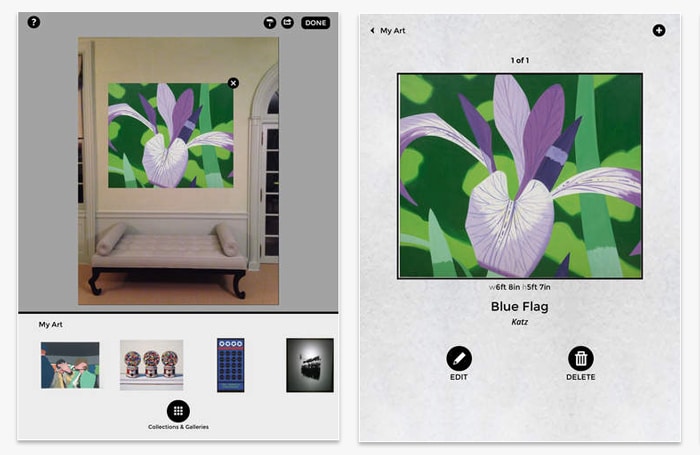 ---
Identifying individual pieces of furniture is now as easy as snapping a photo. LikeThat can "read" an image and cross-check its features with its own digital inventory, a collection of more than 25 million products. It finds not only the model that you're looking at, but also others similar in style. Compare prices and save items to refer to later. What Shazam is for music, LikeThat is for furniture.
Free for Web, Android, and iOS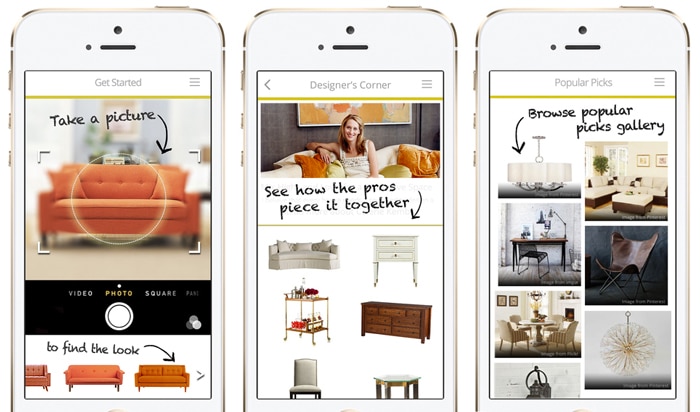 ---
MagicPlan transforms the painstaking ordeal of taking measurements and drawing up floor plans into an effortless process. This idiot savant of interior design can compute distances within a space simply by analyzing a snapshot. Annotate photos of your space with the height of the ceiling or the width of the hallway, and never get stuck outside with a piece of furniture that won't fit through the front door again.
Free for Android and iOS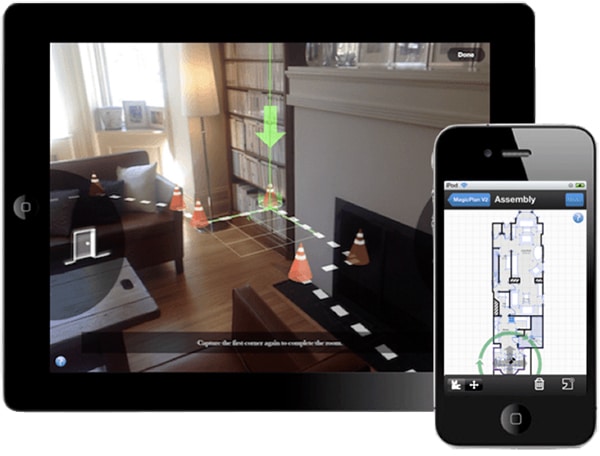 ---
Unequivocally, Pantone is the ultimate color arbiter — when it comes to disputes on whether a shade is turquoise or teal, they have the final say. The historic company put its standardized library of colors into a convenient app that allows you to accurately communicate your color choices to decorating professionals, designers and manufacturers alike. It also identifies the colors in your photographs and expertly generates complementary palettes.
$9.99 for Android and iOS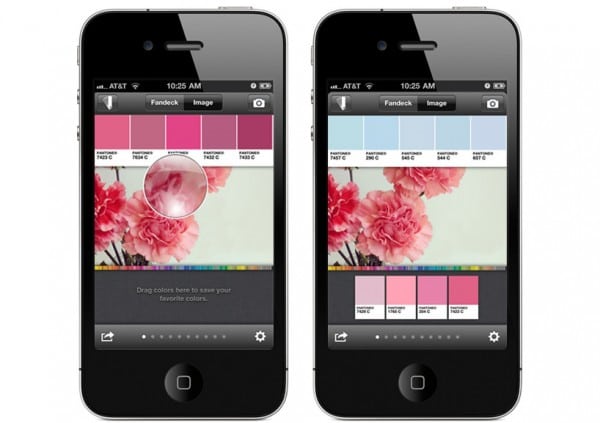 ---
Two major components of interior design are staying organized during the process, then maintaining your vision once it's complete. Wired refers to BrightNest as the "Lifehacker for your home," a digital personal assistant that helps you to more efficiently do both. Line up your necessary household tasks into an orderly, regular schedule with friendly reminders for when they're due. Plus, get advice on better methods of what you're already doing. Accomplish fabulous home improvement missions and DIY projects you hadn't thought of. It's all about upgrades.
Free for Android and iOS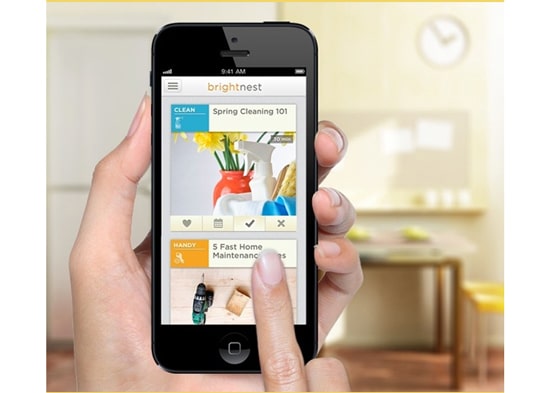 ---
A new interior or exterior design plan is as easy to devise as dragging and dropping. This architectural app lets you import floorplans and change the space itself; visualize new openings, raise ceilings, or take out entire walls, then add in the furniture and other amenities of your choice. Work in either 2-D or 3-D, and share projects with collaborators who can make modifications with you in real time.
$9.99 for Android and iOS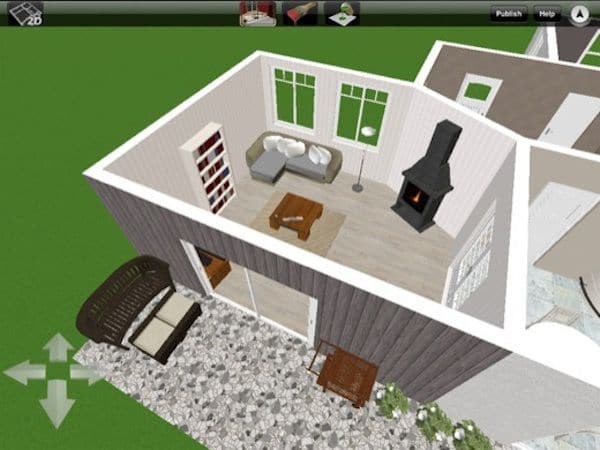 ---
Of course, we'd be remiss if we didn't also mention the lovely 1stdibs app — it's the 21st-century way to browse the most beautiful things on Earth.