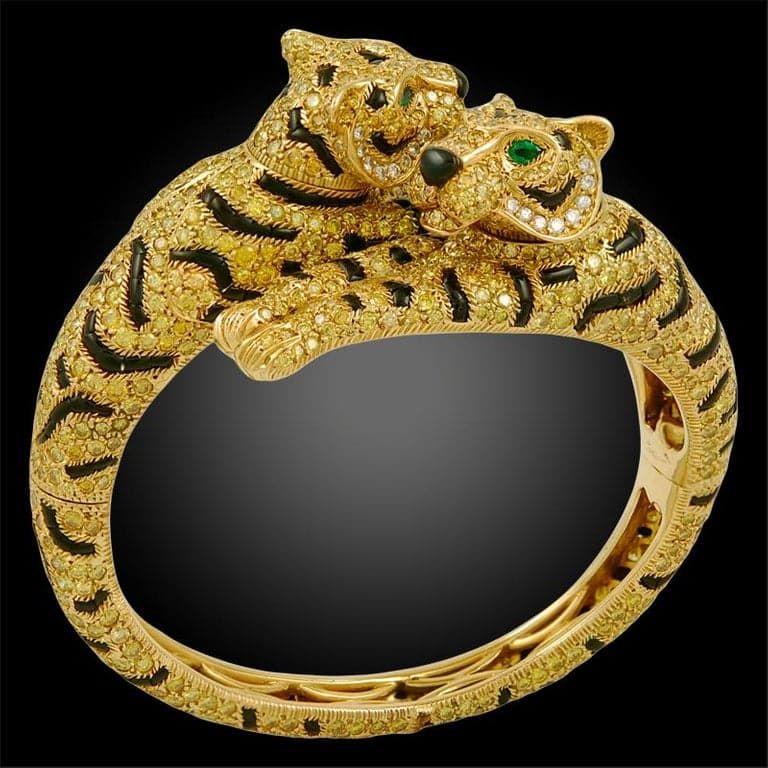 Right now, the Las Vegas Strip is stacked with diamonds — and every other gem under the sun. You won't find them at the poker table, though. At the beginning of each summer, the jewelry world decamps to Sin City to introduce its latest creations.
A slew of trade shows, covering everything from contemporary designs to loose stones to antiques, offers a first glimpse at the styles that will define jewelry for the next 12 months. We caught up with a few of the 1stdibs designers and dealers exhibiting there to get a preview of this year's trends.
---
Pretty Jewelry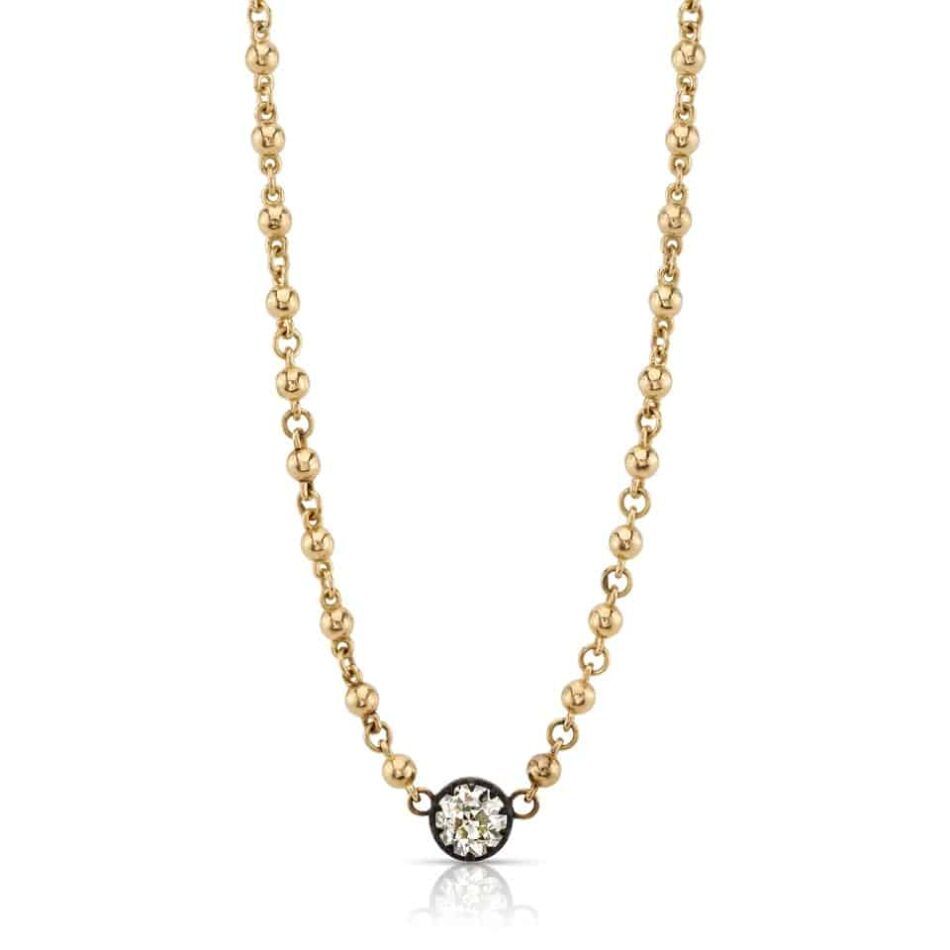 While "pretty jewelry" may sound redundant — what jewel isn't pretty? — delicate feminine styles are increasingly in demand. The affinity for effortless, everyday bijous reflects the casual way women are wearing their gems today.
The options run the gamut from exquisite flora and fauna motifs to dainty chains. The latest designs from Single Stone's Corina Madilian, like the necklace pictured here, epitomize the trend's endlessly wearable versatility. "It's easy to layer this with other necklaces," she notes, "or simply leave it alone for a pop of sparkle without being too fussy."
---
Bold Yellow Gold
After years of taking a back seat to the white and rose varieties, yellow gold is back in a big way. The latest generation of yellow gold jewels celebrates its suitability for sculptural forms with bold architectural silhouettes. Free from gemstones, solid gold designs make an impactful statement.
"The market has been saturated by tiny, barely there jewelry, and people are craving change," says Los Angeles–based designer Loren Nicole, who favors a particularly lustrous 22-karat blend. "Women, and men, are rediscovering that large gold jewelry transforms you the moment you put it on. It instills confidence."
---
Cocktail Rings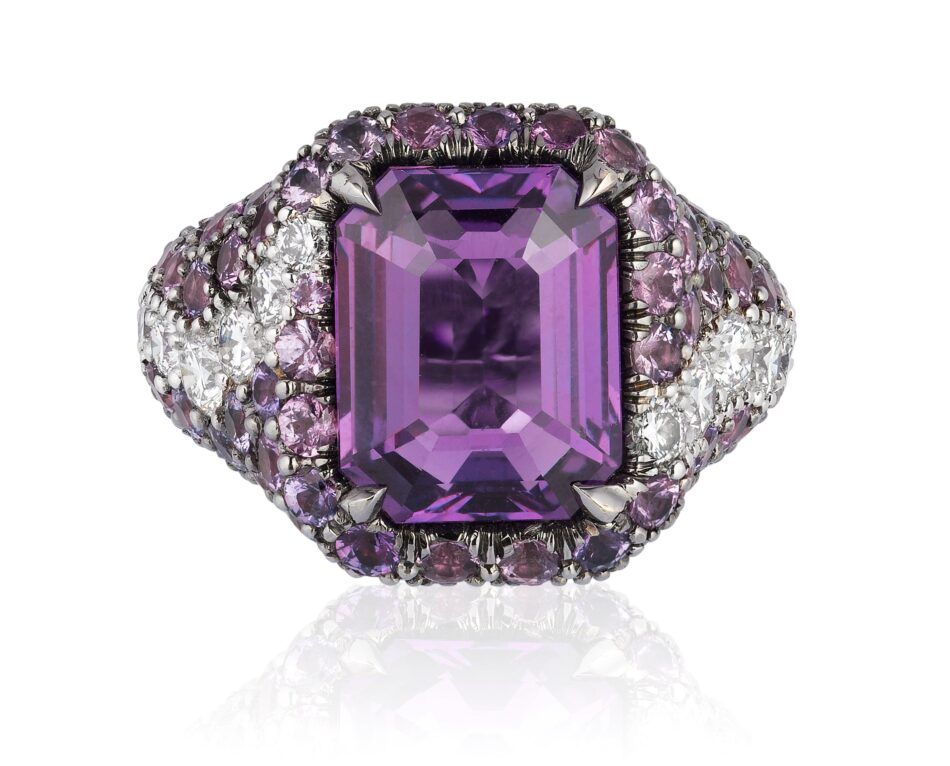 A fixture of any well-appointed mid-century jewelry box, the eye-catching cocktail ring has rejoined the party. Fun and festive, as the name suggests, the latest cocktail rings put the focus on striking colored gems — and not just the standard emeralds and rubies.
Bayco, known for its use of exceptional stones, combined a rare 6.45-carat unheated purple sapphire with white diamonds and black gold to create a candy-colored stunner. Even more nontraditional materials, like the agatized dinosaur bone and lava intaglios in Sylva & Cie's latest collection, yield rings that are guaranteed to spark conversation.
---
Pendant Necklaces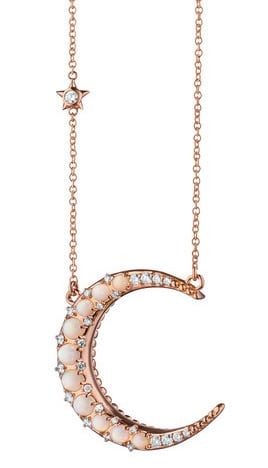 The growing popularity of talismanic pieces — the kind that serve as amulets or lucky charms — has prompted an array of alluring pendant necklaces. From larger statement-making medallions to smaller danglers suited to clustering, the best new pendants provide a precious vehicle for personal expression.
"I've always loved lockets and pendants," says Monica Rich Kosann, who's known for sentimental jewels like lockets and poesy rings. They are my armor, they are empowering. In today's world, they help us to slow down a bit and breathe. All my pendants have meanings and become an intimate symbol for a woman to wear, another way to tell her story."
---
1980s/'90s Redux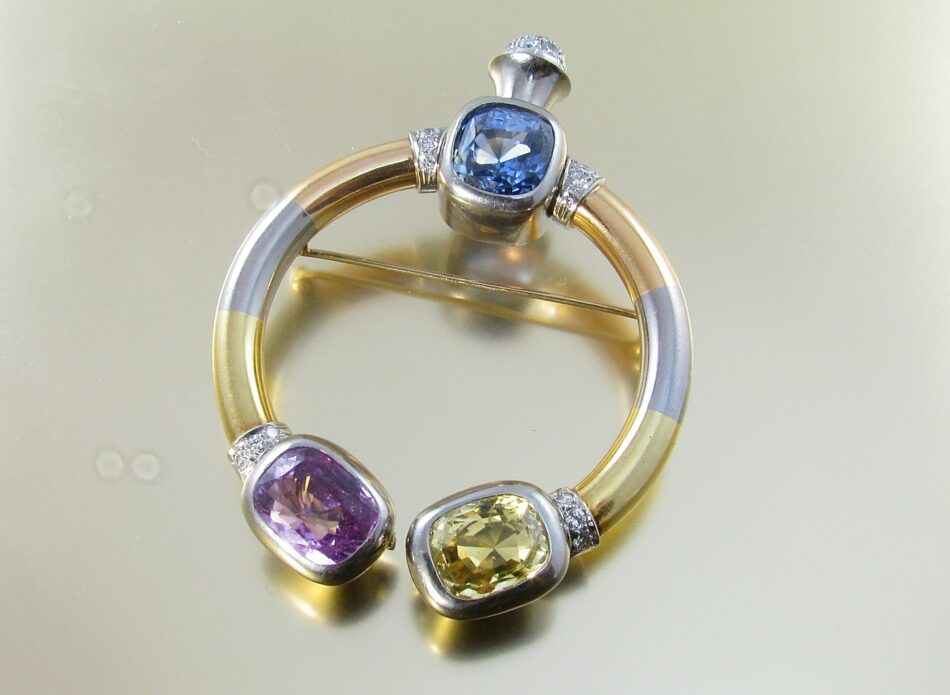 On the secondary market, designers who dominated the 1980s and '90s are enjoying a resurgence. Names like Henry Dunay and Barry Keiselstein-Cord are being reappraised as icons of contemporary design. The modernist creations of Angela Cummings are a particularly coveted get.
"She was overlooked for many years after her skyrocketing career," says Gus Davis, of Camilla Dietz Bergeron. "Her work was not only imaginative at the time but is still distinctive today. You know an Angela Cummings piece when you see it." Marina B, another brand that epitomized the high-octane glamour of the late 20th century, was recently revived and is rendering the founder's signature style with vivid colors and geometric silhouettes.