Few architects have had as seminal an impact on modernism as Charles-Édouard Jeanneret-Gris, better known as Le Corbusier. He made his mark on the early half of the 20th century with innovative work that made use of open floor plans, spare interiors and walls of windows — now all stylistic signatures of sophisticated urban living. And while Le Corbusier's best work is spread across the world — from New York City to Chandigarh, India — a concentration of private homes and public buildings may be found in Paris.
The architect called the French capital home for decades, and his Parisian masterworks are worth an entire day of sightseeing all their own. Here's how to spend an entire day in Paris, through the eyes of the great Le Corbusier.
10 a.m.
Villa La Roche and Villa Jeanneret
Start your Le Corbusier-themed day on a quiet cul-de-sac in the ritzy residential area of 16th arrondissement, home to two of Le Corbusier's most famous private homes. Villa La Roche (10 Square Du Docteur Blanche) was commissioned by Swiss banker Raoul La Roche in 1923 as a gallery to display his painting collection.
Now open to the public as a museum, stroll through the various levels of the home, including the light-filled, jaw-droppingly beautiful center vestibule, taking in the various Le Corbusier art pieces and furniture, spread throughout. Don't forget to spend some time admiring the iconic all-white façade of the home, too.
Next door to Villa La Roche is Villa Jeanneret, originally commissioned by Le Corbusier's brother Albert Jeanneret and his fiancée, and now home to the Le Corbusier Foundation. It houses the library archives of Le Corbusier, including everything from drawings to studies to written works to photographs. The space is open by reservation only, so remember to call ahead (33-1-42-88-75-72).
---
12 p.m.
Hotel Molitor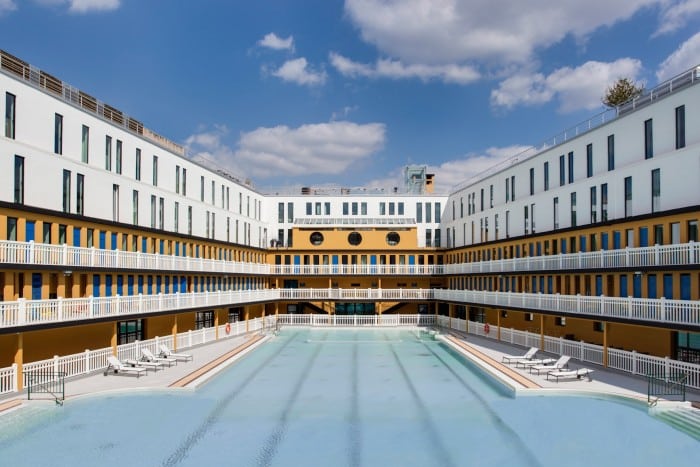 Break for lunch at the nearby Hotel Molitor (13 Rue Nungesser), home to a restored Art Deco swimming pool that happens to be the site of the very first public display of a bikini worn by a woman. Grab a seat in the modern dining room with a good vantage point of the pool, and unwind eating locally sourced modern bistro fare.
---
2 p.m.
Appartement Atelier de le Corbusier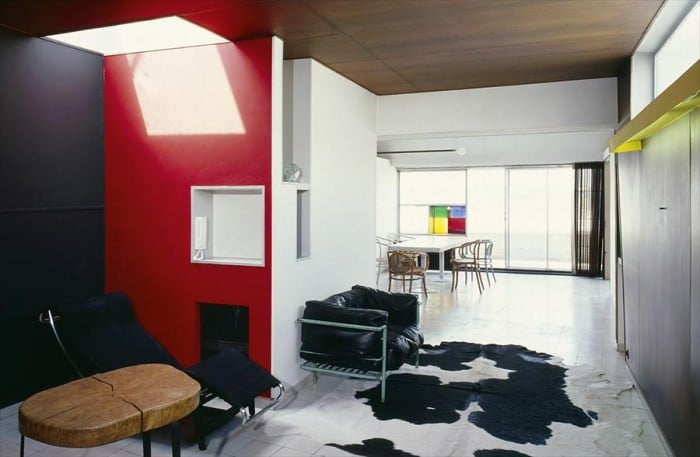 After lunch, head to an apartment and studio (24 Rue Nungesser et Coli) that Le Corbusier both designed and lived in from 1934 until his death in 1965, which is now open to the public as a museum. Designated as a historical landmark in 1972, the light-filled space still contains Le Corbusier's personal belongings.
---
3:30 pm
TEAthécha
Hop on over to the 13th arrondissement for a midday break at cult tea salon TEAthécha (119 Rue de la Glacière, 33-1-53-80-48-29). Relax over a scone with homemade jam, while sipping tea from a selection of over 200 that includes pure teas, blended teas and flavored teas from around the world, all also available for purchase.
---
4:30 pm
Ozenfant House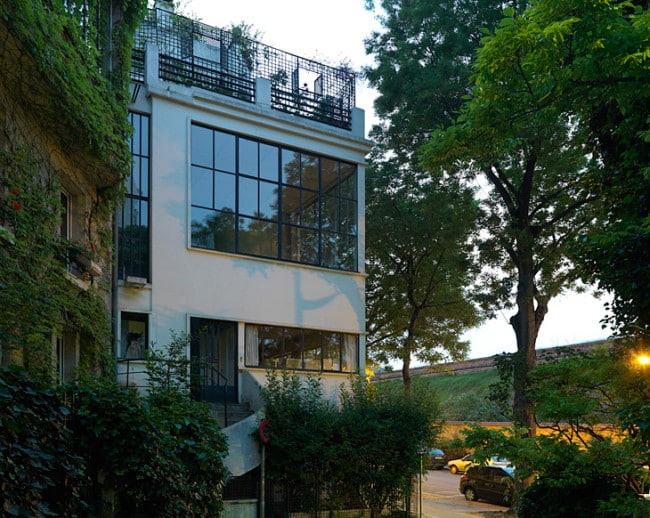 After your midday sojourn, get started on your own mini-walking tour of Le Corbusier's greatest hits, starting at the Ozenfant House (53 Avenue Reille). Created as a house and studio for Le Corbusier's friend, the Cubist painter Amédée Ozenfant, it is one of the earliest examples of minimal architecture, and an early prototype of what is now known as a Dom-ino House.
---
5 p.m.
The Swiss Pavilion
Next up, head to the Swiss Pavilion (7 Boulevard Jourdan), created in 1930 by Le Corbusier at the Cité Internationale Universitaire in Paris as a dormitory for Swiss students. Composed of a free façade and open plan, the purist building engulfed in greenery remains one of the best expressions of Le Corbusier's ideas on urban living.
---
5:30 pm
Maison Planeix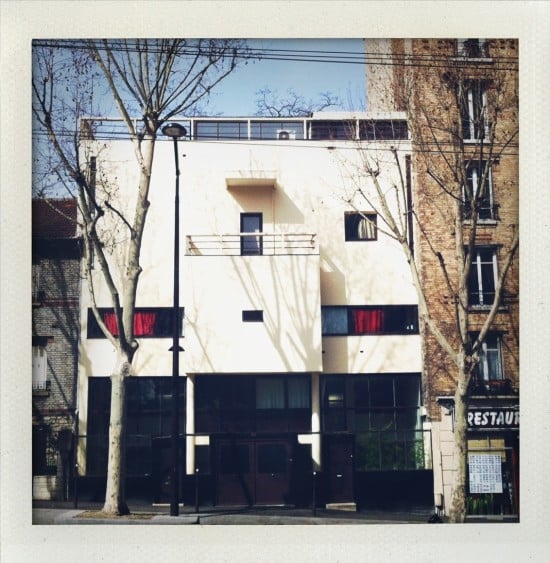 Then take a quick stroll to The Maison Planeix (24 Boulevard Masséna) row house, created in collaboration between Le Corbusier and his cousin Pierre Jeanneret, and constructed between 1924 and 1928. Take note of a few of Le Corbusier's signatures while taking in the house including the typical Le Corbusier roof garden, his trademark ribbon windows, and the home's geometric façade.
---
6 p.m.
Fondation Armée du Salut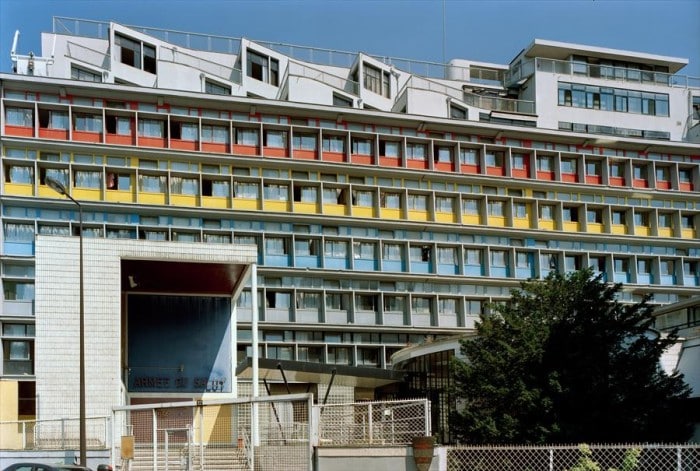 Conclude your Le Corbusier tour at one of his most iconic (and colorful) Paris buildings, the Fondation Armée du Salut (12 Rue Cantagrel). Built for the Salvation Army as a massive shelter in 1930, the building was immediately viewed as radical after its construction, because of its colorful façade and light-filled open spaces.
---
6:30 p.m.
FanFan by la Tulipe
After a busy day of Le Corbusier sightseeing, stop for an aperitif at FanFan by la Tulipe (14 Rue des cinq Diamants), a neighborhood gem known for its cocktails. While the spicy mojito and the cucumber martini are crowd pleasers, true regulars swear by having the expert bartenders mix up a made-to-order drink.
---
8 p.m.
L'Ourcine
Finish off your day at L'Ourcine (92 Rue Broca), an inspired local bistro, for dinner. The duckling au sang (in blood sauce) with celery-root puree, and the crémeux au chocolat (chocolate pudding) are two of the best dishes you will eat while in Paris.
(Post reviewed on the 19th October 2022)