One of the great thrills of visiting the European Fine Art Fair (TEFAF) — held every March in Maastricht, the Netherlands, with fall and spring iterations in New York City — is that you can ogle the Old Master paintings of the world's top dealers, round the corner and find antiquaires focused on 18th-century treasures and then turn left to discover specialists in museum-caliber 20th-century design or right to see sparkling, historic jewels.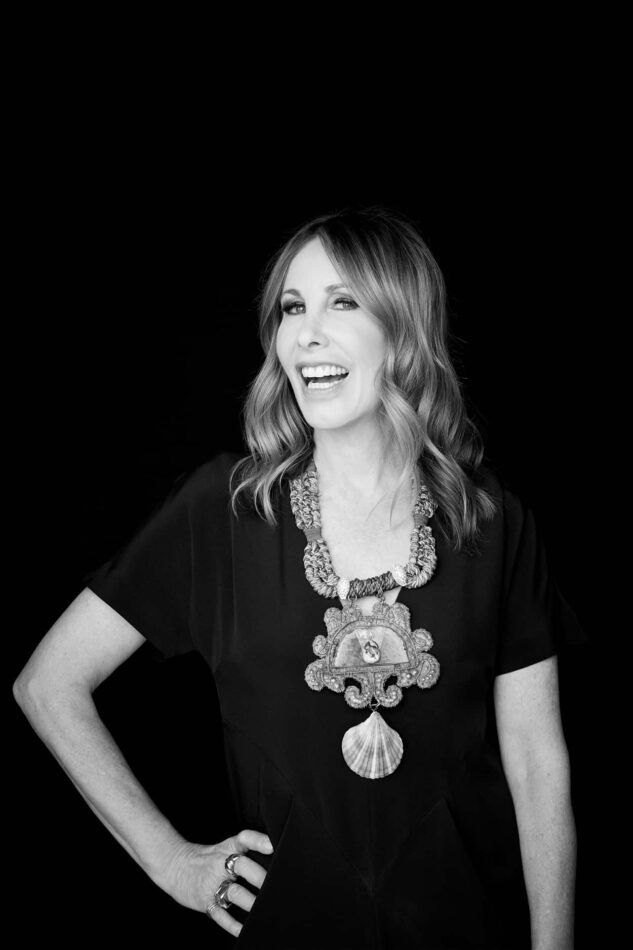 A corollary can be found in the rooms of Madeline Stuart, a Los Angeles–based interior designer known for her unerring eye, attention to detail and inimitable curation of a wide range of design objects in every project. "If the contents of a house all emanate from the same source or a single era, it has a soul-deadening quality," she once told Introspective. "It has no heartbeat."
Stuart's recent book No Place Like Home (Rizzoli) contains a variety of her best residential interiors and proves that if anyone has mastered the art of the mix, it's she.
This year's TEFAF New York was different from any other — and not just because it was held online instead of in the soaring Park Avenue Armory. Each exhibitor showcased just a single object, putting every treasure in sharp relief.
As part of an Instagram Live event pegged to the fall fair, 1stDibs' editorial director Anthony Barzilay Freund asked Stuart to "shop" TEFAF and share the finds she'd be especially excited to mix into any design scheme.
Here's a fetching quartet.
---
Sam Maloof Demo Half-Chair, 1993, offered by R & Company
"I find this Sam Maloof piece incredibly compelling. Part carpenter's model, part instructive example of the woodworker's art, to me it feels like a Dadaist's approach to a chair. There's an element of Surrealism to this piece that I absolutely love. And it's also extremely beautiful."
---
Ettore Sottsass Commode Column, ca. 1960, offered by Friedman Benda
"I recognize Ettore Sottsass as a legendary figure in the world of design, but I find some of his work for Memphis Milano to be a bit too cheeky and ironic. This piece, however, is absolutely marvelous. It has elements that remind me of Carlo Scarpa's work, and even that of Charles and Ray Eames. It's clever, powerful and simple, all at the same time."
---
Jean Prouvé Pair of Direction no. 352 Office chairs, 1951, offered by Galerie Patrick Seguin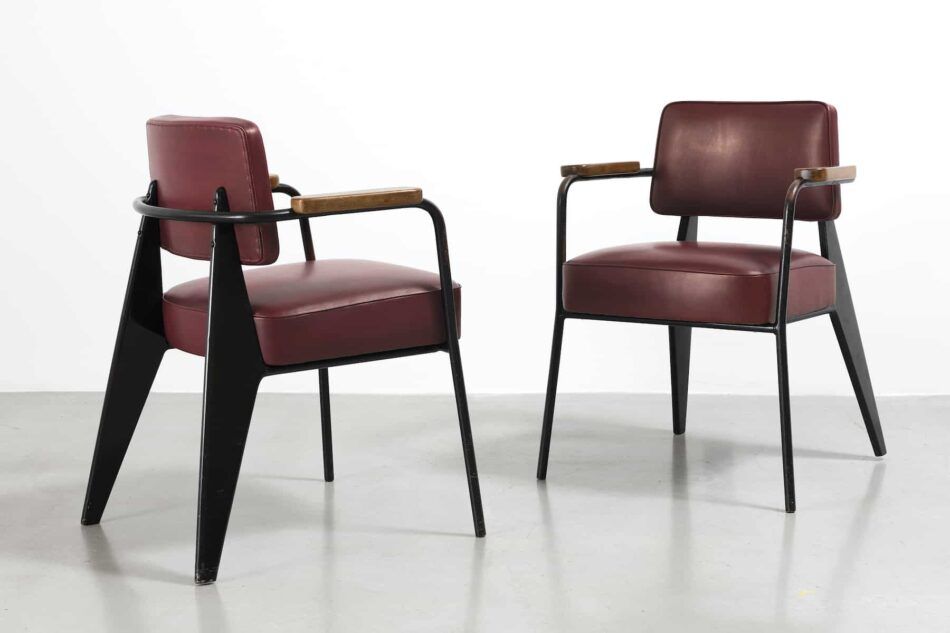 "For everyone who thinks the only Prouvé chairs are the ubiquitous reproductions, these are an exceptional example of how the basic form of his classic chair can be tweaked, reimagined and reworked. I love the red leather and the wood armrests juxtaposed against the black steel."
---
The Anglesey Tiara, 1890, offered by Hancocks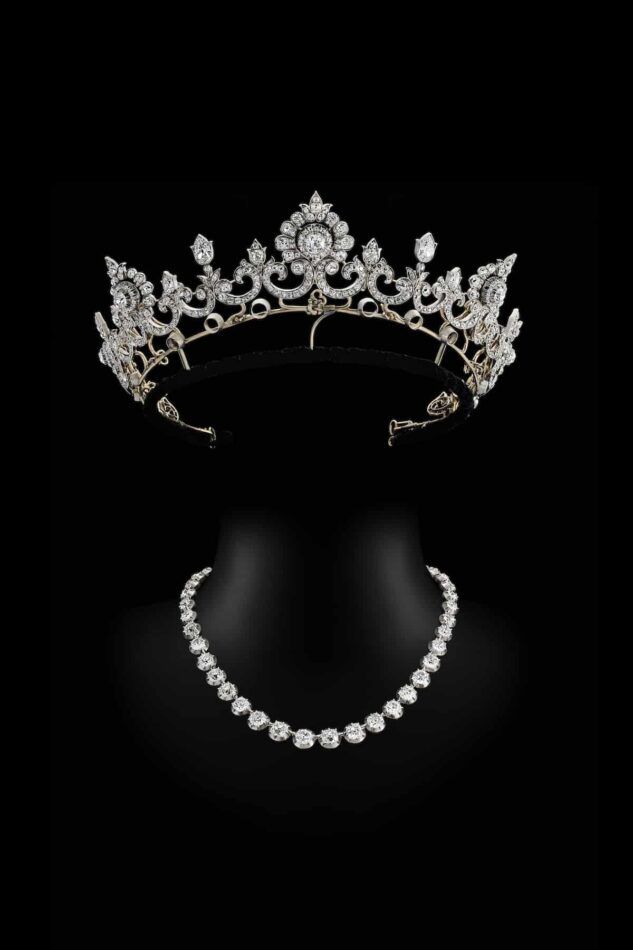 "What can I say? Who doesn't want/need a tiara? What a marvelous thing to own and to wear on both casual and dressy occasions."
---