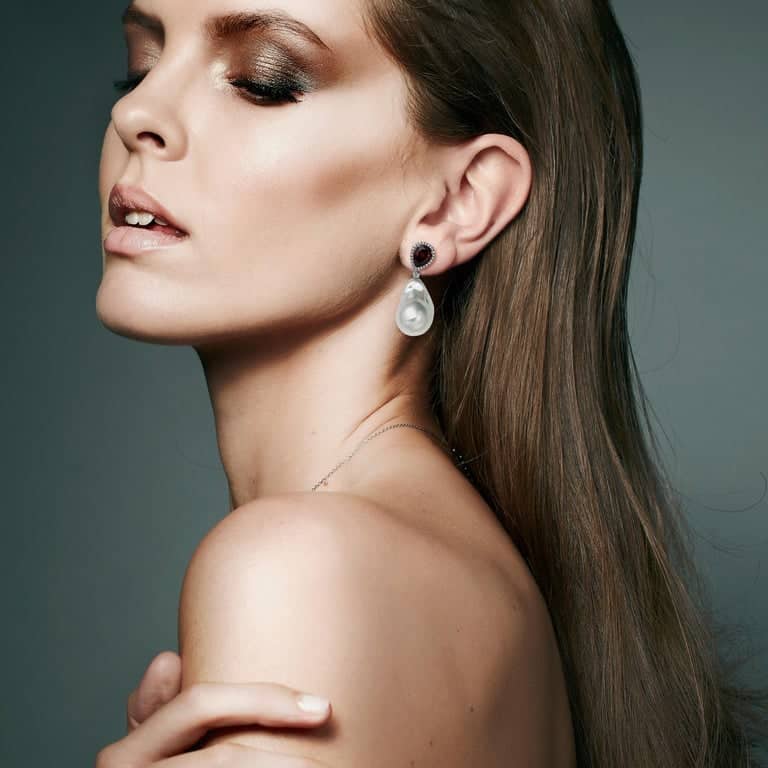 Called the queen of gems, the demure pearl often feels more like the ingenue of the jewelry world, a signifier of innocence, purity, modesty and decorum. But in the past several seasons, the treasure of the sea has broken out of its conservative shell.
Contemporary designers have been experimenting with unusual shapes, colors and treatments, pushing pearl jewelry beyond the traditional strand of perfect white spheres. In an April Instagram post, the jewelry brand Coomi promoted an upcoming trunk show, writing, "It's no surprise that the classic pearl is on fashion's radar for 2019, but the interesting updates to this iconic gem are what has designers like Coomi standing apart from the crowd."
"We always tend to look for things that are imperfect or mismatched, highlighting the imperfections instead of trying to conceal them," says Sahil Bhasin, president of the New Jersey–based company and son of its founder, Coomi Bhasin. "Most of our pieces are asymmetrical," he notes. "The irregular and rough shape of baroque pearls plays perfectly into these designs."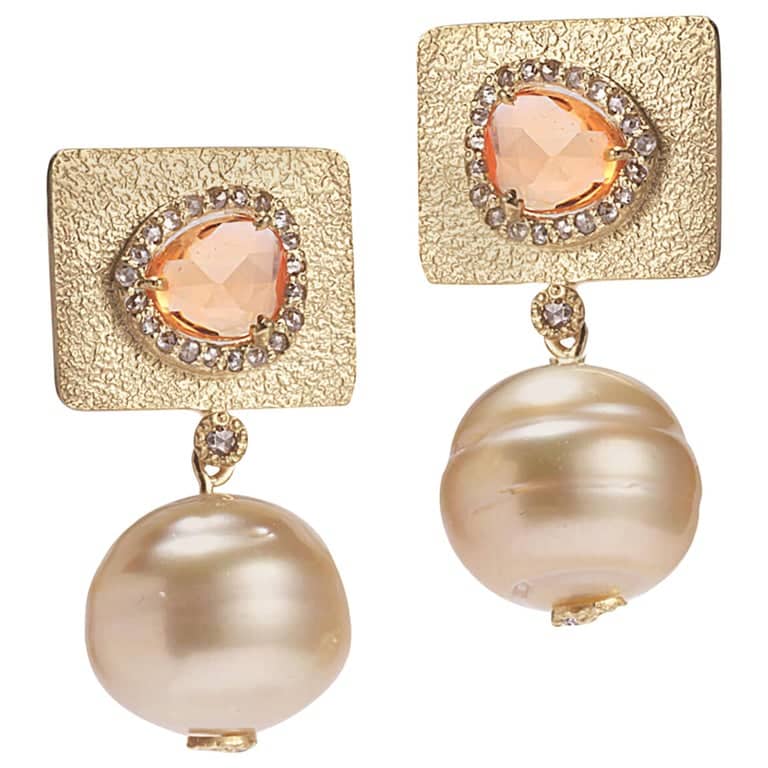 "The trend to use pearls in a newly creative fashion was born years ago, when important houses and designers started combining pearls with colored stones, though traditionally they were always paired with diamonds," says Talila Gafter, CEO of New York–based Ella Gafter and daughter of the company's eponymous designer. "Ella Gafter was certainly a pioneer in working with that combination."
"The larger design houses, like Chanel and Dior, incorporate pearls into their jewelry and have done so since the '90s," confirms Siobhan O'Neill, of London's Sweet Pea Fine Jewellery, who began her career during that period, creating pieces for the era's young upstarts, like John Galliano and Alexander McQueen. "It's just taken a while to filter down to other brands."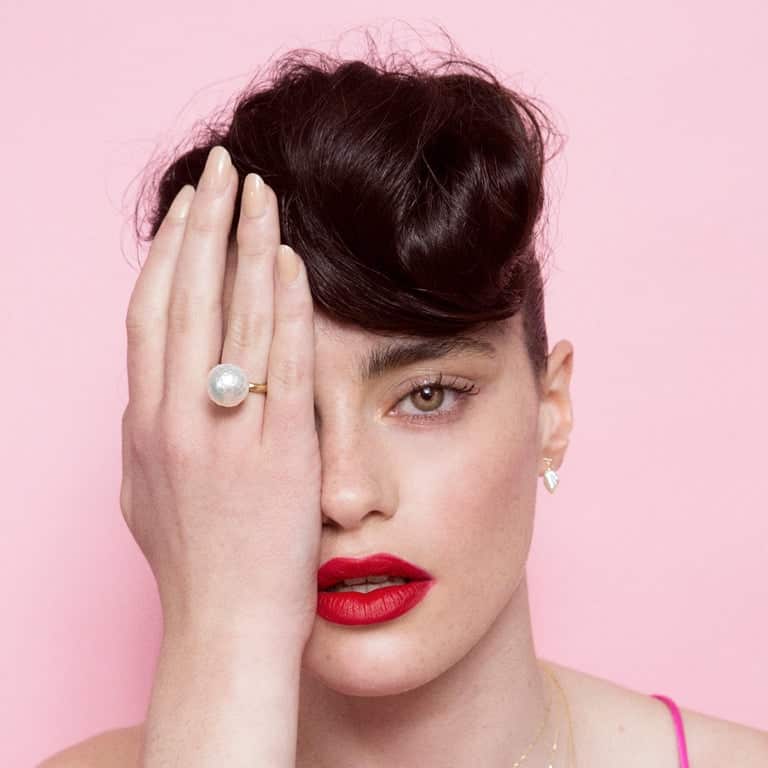 "As fashion has become more casual, there's been a renewed interest in the baroque types of pearls," observes Michael Kneebone, of Palm Desert, California–based Michael K. Jewels, whose work showcases the breadth of pearl shapes and hues.
"Interest in colored gemstones has increased dramatically, and so too has interest in colored pearls," Kneebone continues. "And as new and improved cultivation techniques are developed, exciting new colors, shapes and sizes emerge. People find them endlessly fascinating."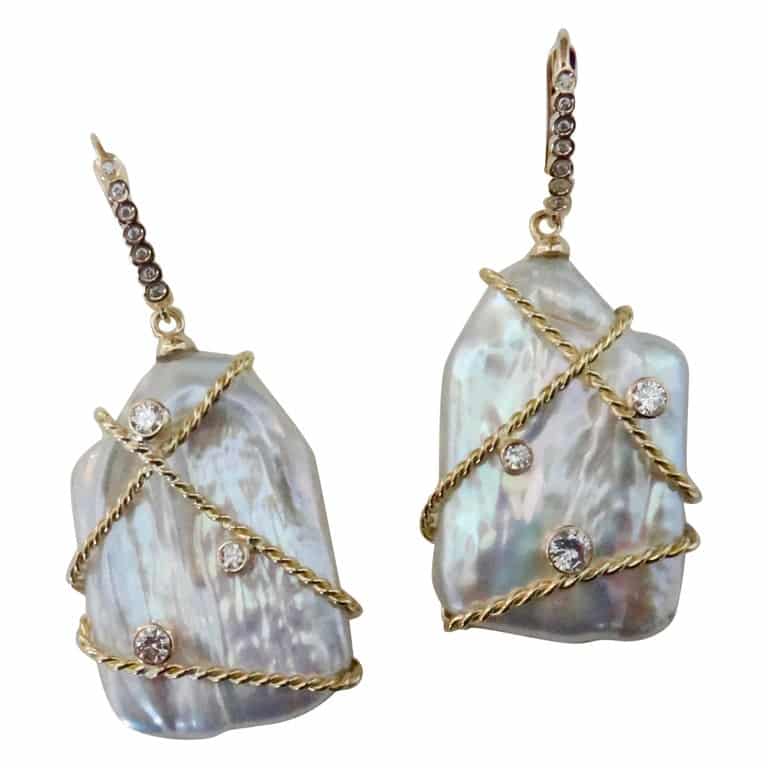 Bhasin and others in the trade believe this fascination is more than a passing fancy. "We expect the trend to not only continue but to get stronger as time goes on," says Bhasin, who adds that the gem also has a role to play in environmental stability. "The oceans have been overfished, polluted, and many coral reefs completely decimated. Pearl farming with oysters not only helps clean the oceans but produces beautiful and timeless pearls that can be enjoyed by future generations."
Here are some of the varieties refreshing the category and making pearl jewelry more compelling, wearable and avant-garde than ever.
---
Metallic
Most pearls have a satiny luster, but a small number have a bright shine that looks uncannily metallic. The orient, or iridescent cast, possessed by many pearls, whatever their color, heightens the effect. "We are very keen on metallic luster, especially in pink freshwater pearls," says Michael Hakimian, CEO of YOKO London, one of the first companies to explore the pearl color spectrum beyond white and black, introducing unexpected shades like pistachio and chocolate.
---
Fireball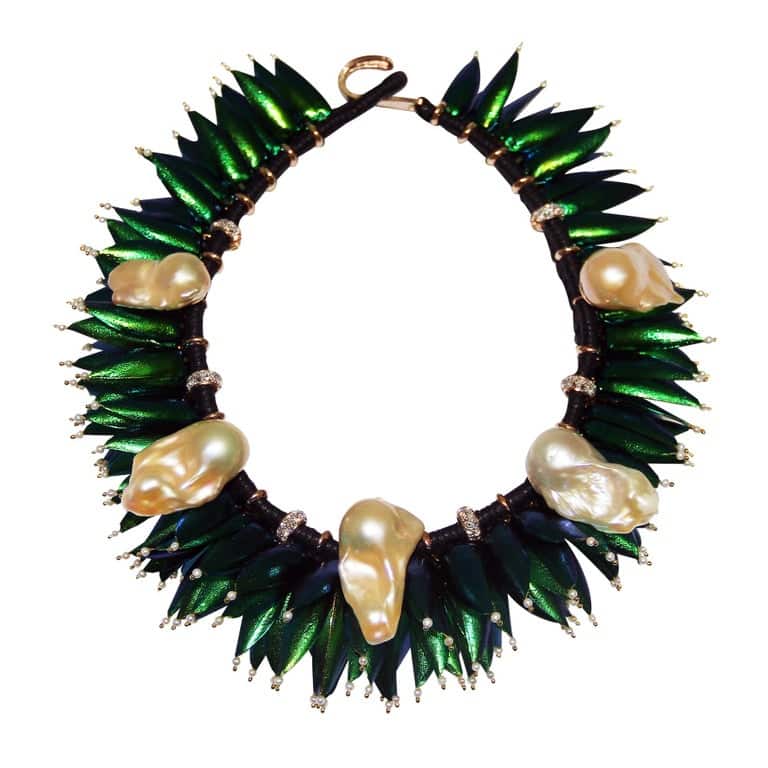 This distinctive type of baroque pearl has a round body with a flowing tail, giving it the appearance of a fireball or comet streaking through the atmosphere and lighting up the sky with its glow.
---
Soufflé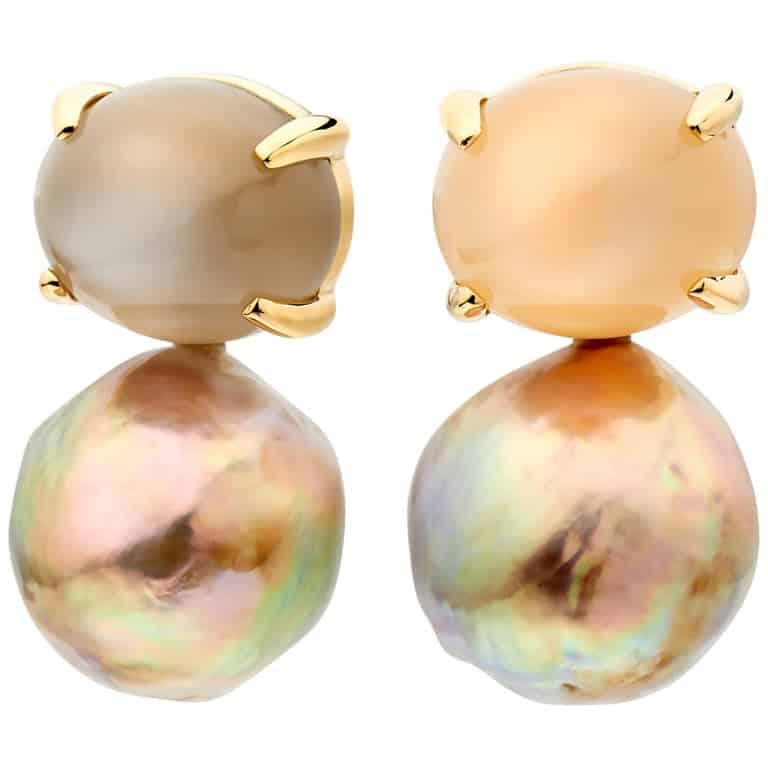 These airy confections are the Stay Puft marshmallow counterparts of the classic round pearl. They're known for both their pillowy shapes and their shimmering luster.
---
Ripple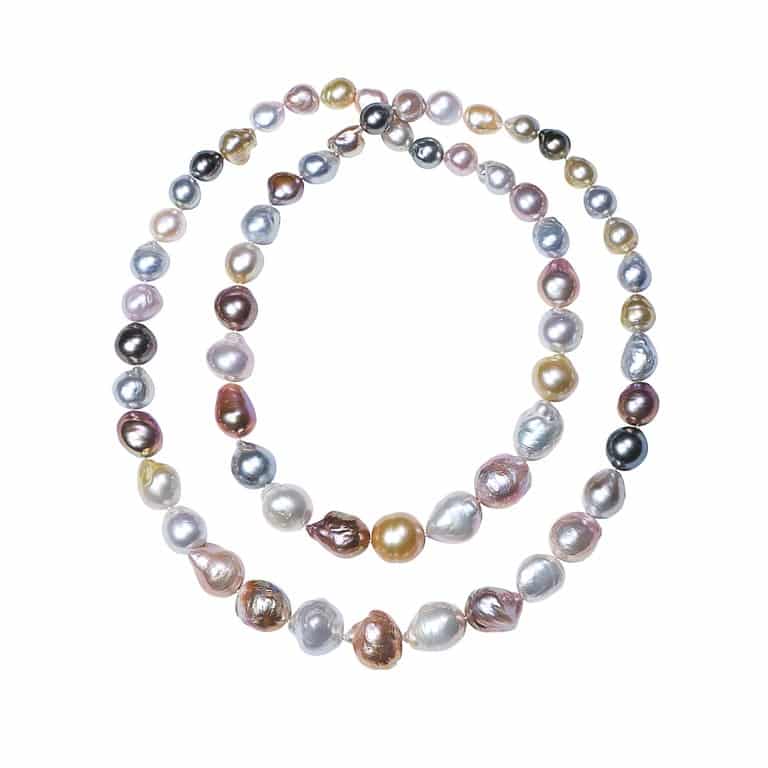 Named for their uneven surface, ripple pearls were once rejected because of their wrinkles. But as we know, wrinkles are a sign of character, far more intriguing than a flawless finish. Today, these pearls are valued for their distinctive look, while also drawing attention for their sometimes striking metallic colors.
---
Circle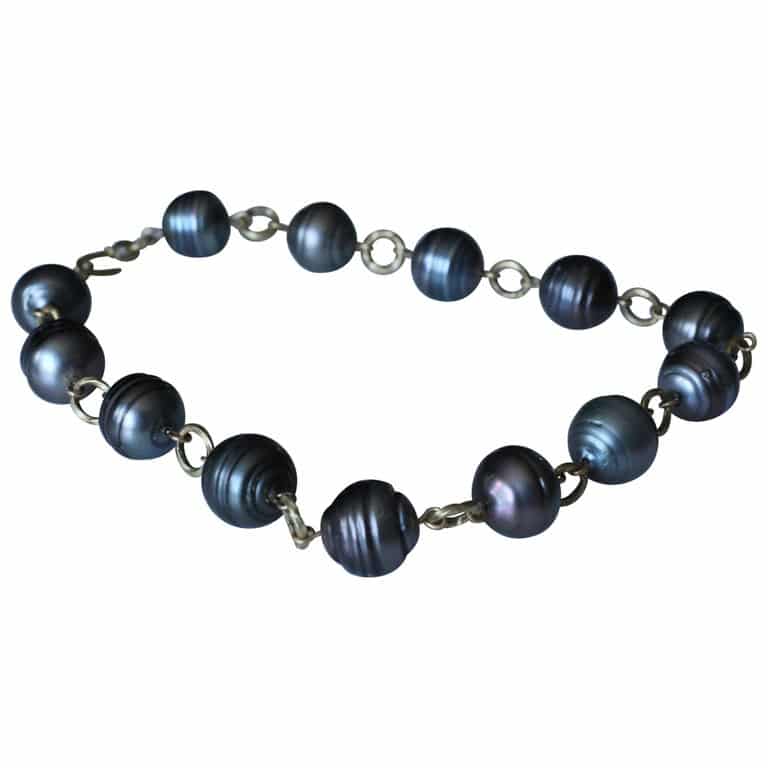 Perfectly parallel ridges make this variety special. Tahitian circle pearls are especially sought after, because of their richly colored furrows.
---
Keshi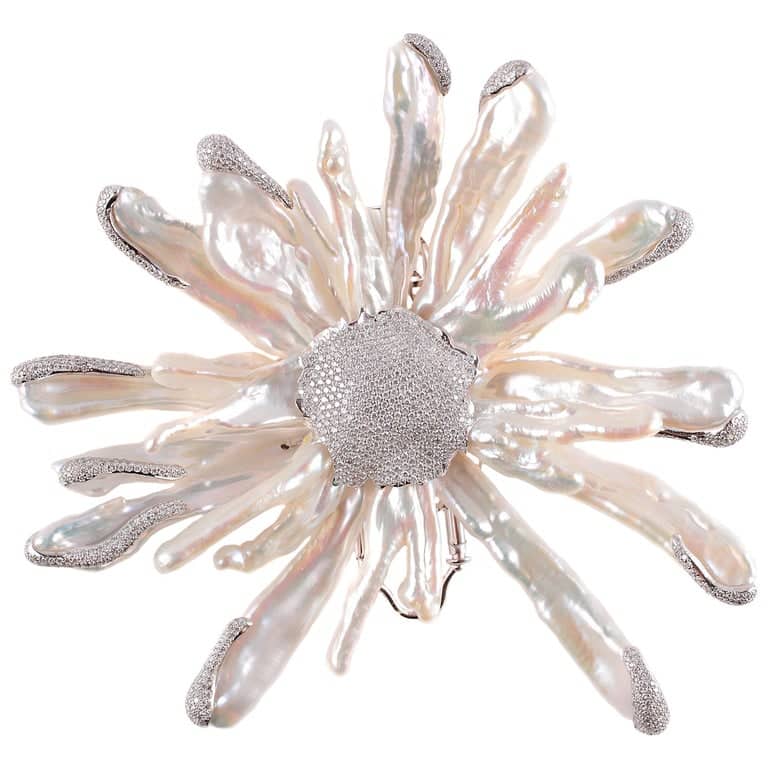 A typical pearl's round body is created when an oyster or mussel reacts to a bit of foreign material inside its shell, coating it in concentric layers of crystalline nacre. Keshi pearls, however, are formed without centers, yielding a variety of fanciful shapes. Because they're nacre through and through, they also possess a very high luster.
---
Faceted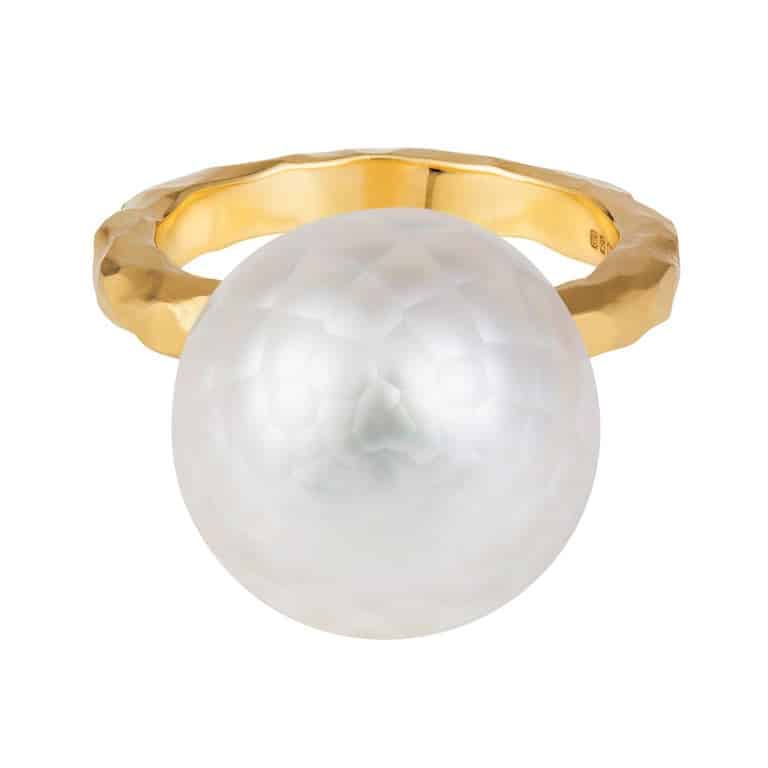 Some designers, like O'Neill, are carving the surfaces of their pearls with gemlike facets. At Sweet Pea, "facets are applied to either freshwater, South Sea or Tahitian pearls with a special laser process," she explains. "This is a unique and quite skilled process, and it's kept a close secret by the professional faceters." According to O'Neill, it's worth the effort. "I love the reflections you can get with faceted pearls," she says. "I think it makes them come alive."
---
Gem-Set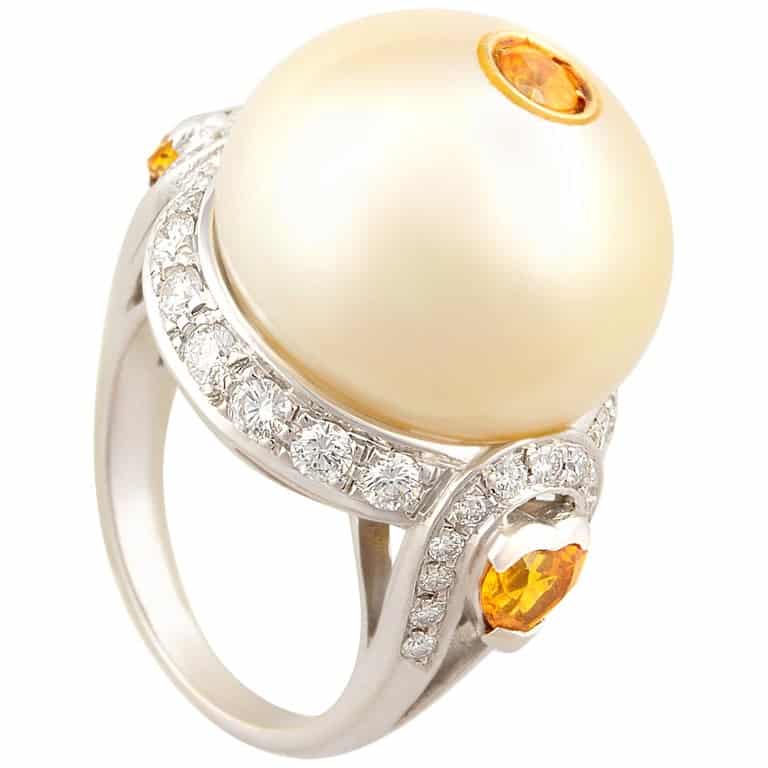 Another innovation is dotting a large pearl with smaller gemstones. The technique is risky — "Cutting the nacre weakens the molecular structure," Hakimian warns. The results, however, can be stunning. To purists, it may seem like gilding the lily. But even a natural beauty might want to embrace an edgy new look now and then.