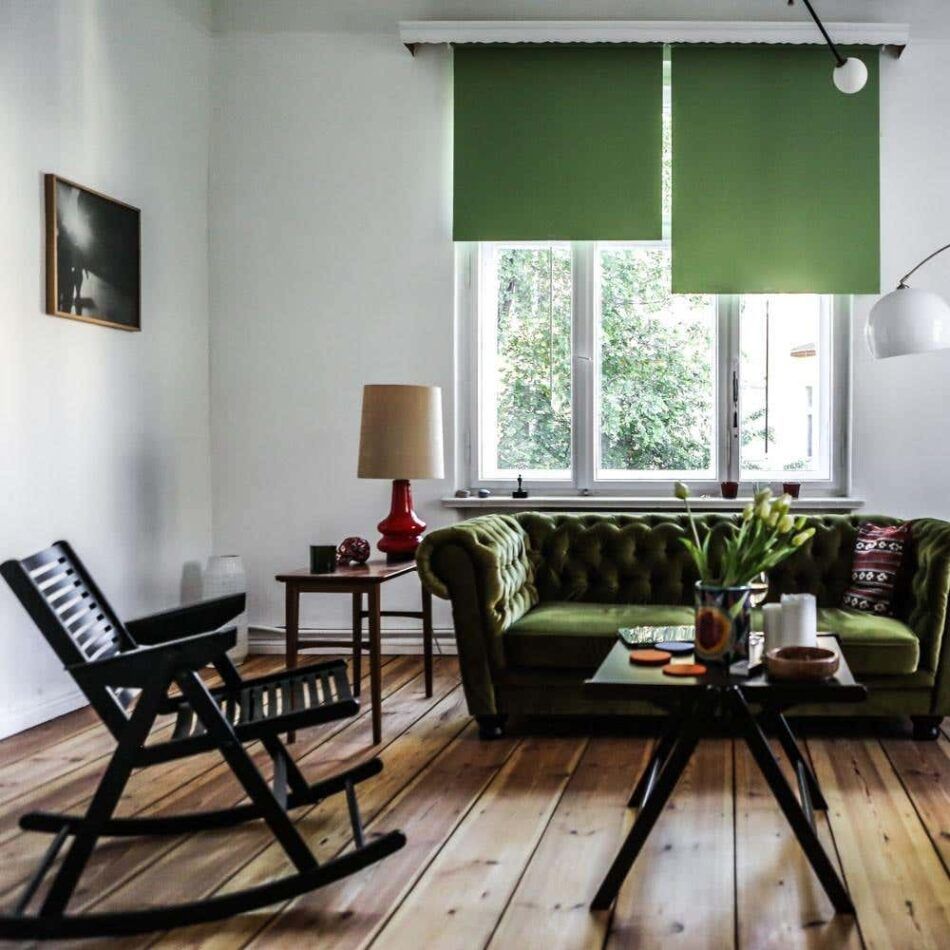 A symbol of relaxation and rootedness in one's own personal space, rocking chairs turn the act of sitting down into a rhythmic and restorative experience that connects movement and mind.
Sleek and space-saving, the iconic foldable Rex rocking chair was created in 1956 by the late Slovenian architect and designer Niko Kralj (1920–2013), known for ground-breaking furniture that seamlessly blends functionality with an elegant economy of line.
Today, a contemporary version of Kralj's mid-century masterwork is produced by the Ljubljana-based furniture company Rex Kralj. The firm, whose name combines the Latin and Slovenian words for "king," was founded by Žiga Vrhovec and Tomaž Sešlar in 2010 to honor the work of the eminent designer.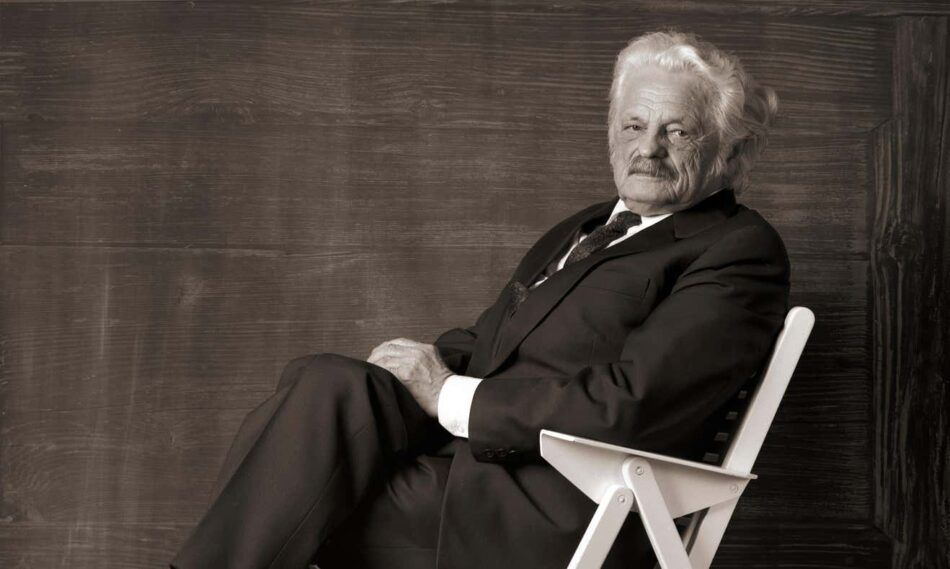 Although now dubbed the King of Slovenian Design, Niko Kralj was for many years one of the great unsung heroes of industrial design.
He received little recognition outside his own country, despite registering 120-plus patents and models, including those for the Mosquito bar stool — named for its winglike seat and first produced, posthumously, in 2012 — and a number of inventive "foldables," like the Rex coffee table and Rex daybed for children.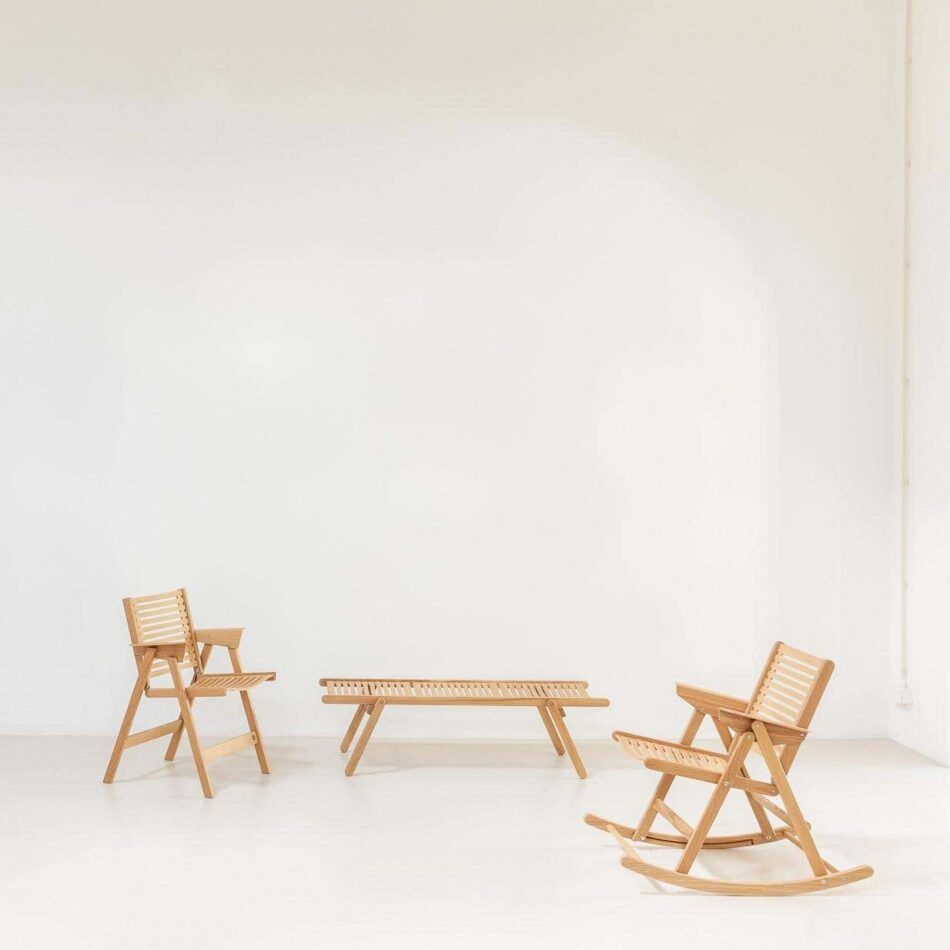 Over the course of his career, Kralj also established close ties with such design giants as Charles and Ray Eames, Richard Buckminster Fuller, Olof Pira and Ilmari Tapiovaara, all proponents, like him, of an aesthetic that inhabits the sweet spot between elegant simplicity and pragmatism.
Today, Kralj's timeless chairs are in the collections of a number of international museums, including New York's Museum of Modern Art, Copenhagen's Designmuseum Denmark and the National Technical Museum Prague.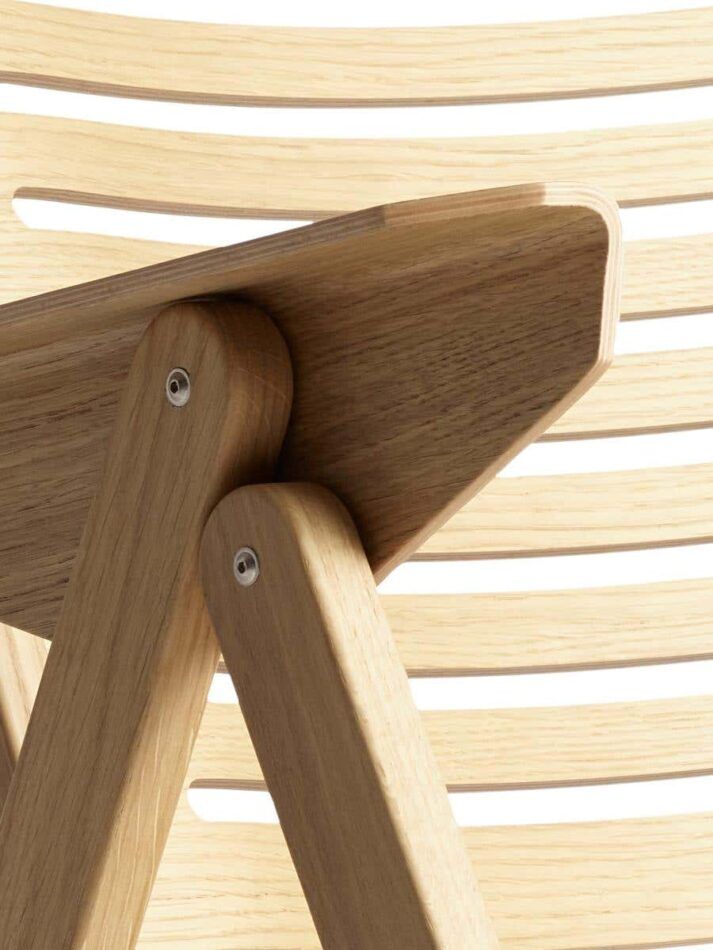 The Rex rocking chair epitomizes Kralj's sleek and laconic minimalism, conveying a sense of strength and fluidity, both in its pleasingly geometric open form and its gracefully arching folded silhouette.
The piece owes its physical and visual lightness to the smooth swoop of its ergonomically shaped rockers and to the perforated oak slats of its main frame. A riff on the classic deck chair, it has the added allure of a soporific sway to help transport the sitter to more peaceful realms.