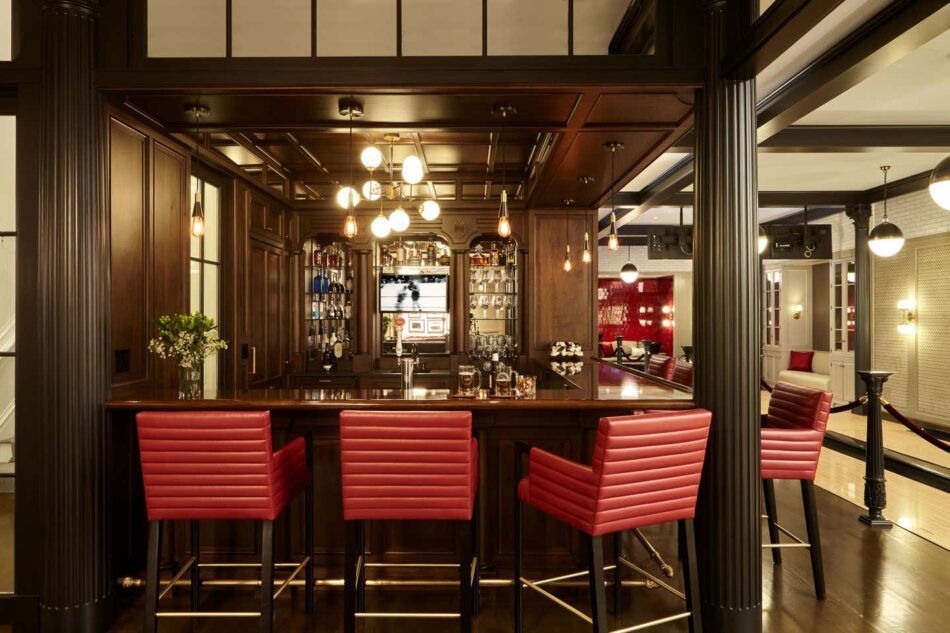 After pandemic cancellations the past two years, Germany's time-honored Oktoberfest is back. Typically scheduled for two weeks spanning mid-September to early October, the lively festival commemorates the 1810 marriage of Prince Ludwig of Bavaria to Princess Therese of Saxony-Hildburghausen.
Over the subsequent 200 years, the celebration has expanded to locales around the globe, from Sydney, Australia, to Blumenau, Brazil. New York City, for one, hosts events on the East River complete with polka dancing and oversize pretzels.
Although Munich is the original site of the celebration, key rituals make Oktoberfest what it is, regardless of location. This month, the common pint glass is upgraded to a beer stein, a traditional, often lidded, ceramic mug. Baseball caps are traded for the earth-toned Tyrolean hat, and German folk music and beer-hall tunes help set the mood.
If you can't make the trip to Germany's beer tents and breweries, you can bring the party home. From bar accessories to glass-bottle-inspired art, we've rounded up 13 über-fun pieces that will have Oktoberfest enthusiasts raising their steins from the comfort of their own abodes.
---
To instantly spruce up your bar or kitchen area, you can't beat a countertop with connected seats, especially one that can be custom built to fit any space.
---
Get into the spirit of Oktoberfest with an intricately decorated antique porcelain beer stein sporting a hinged pewter lid.
---
No beer stein? No problem. Drinking straight from the bottle can be the height of style if you open it with this Hermès Chaîne d'ancre bottle opener and corkscrew set.
---
Weather permitting, make your celebration alfresco with this teak ice bucket.
---
Even if you can't make it to Bavaria this year, muralist Richard Haas's bird's-eye view of Munich will transport you there.
---
Re-create Oktoberfest's trolleys and booths with a rolling bar cart. Souvenirs optional.
---
A 19th-century beer engine is a sure conversation starter. Just mention "beer on tap."
---
For you jewelry aficionados, here's a themed charm to add to your favorite bracelet this month.
---
These cufflinks will give even a formal function a subtle sense of play.
---
Embrace the Alpine aesthetic with this soft vintage hat. Bonus: It will be easier for your friends to find you in an Oktoberfest crowd.
---
Fans of pretzels and conceptual art will find the perfect combination in this John Baldessari patterned wallpaper.
---
This antique hand-chased basket is an exquisite example of German silversmithing.
---
As you might expect, Chanel's take on a traditional German look is streamlined and chic.