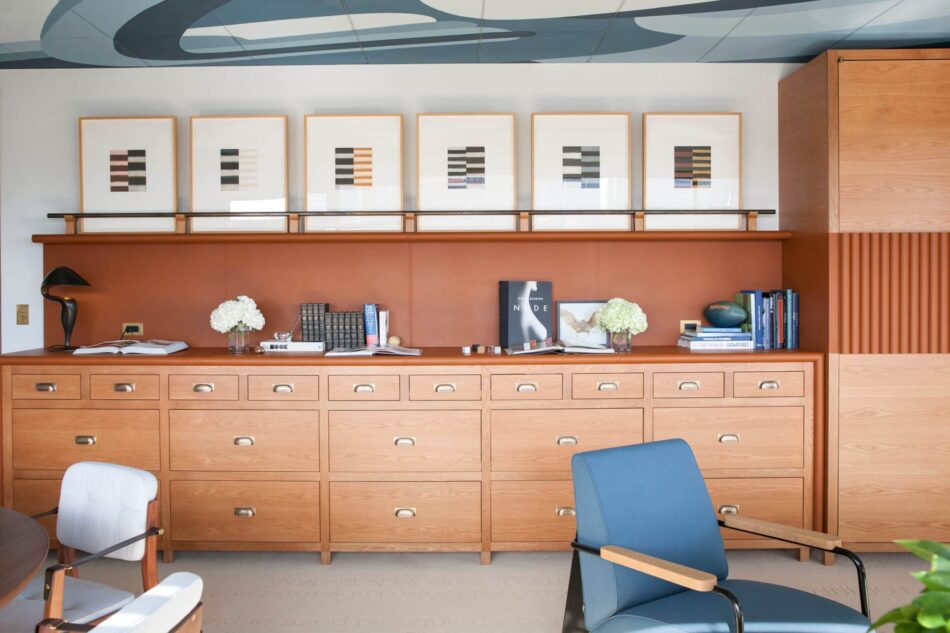 Many aspects of today's world make it hard to find, and hold onto, joy — from a cacophonous 24-hour news cycle to distracting social media posts to work that bleeds into the evening hours. Organizing our homes is a simple way for us to regain some control in our everyday lives. The current vogue for doing just that is largely thanks to Japanese organization guru Marie Kondo and her book The Life-Changing Magic of Tidying Up. However, interior designers have been creating calming sanctuaries since way before Kondo's term "spark joy" entered our lexicon.
Kondo's approach is to let go of everything that doesn't serve you — or, yes, bring you joy. But that doesn't mean your interiors can't feel special, lived in and wholly you. We spoke with top designers, as well as Rachel Rosenthal, founder of the professional organizing firm Rachel and Company, to learn how they keep spaces organized, elegant and practical.
---
Find Systems That Work for You
"This Los Angeles home was reimagined as an open-concept modern villa, with new polished terrazzo floors adding to the overall streamlined look," says Stephen Stone, who designed the 32,000-square-foot estate. The flat-front cabinetry, waterfall countertops and understated appliances reflect the sleek aesthetic.
"The most basic organizing principle," says Rosenthal, "is that getting and staying organized isn't a onetime event but truly a way of life. That's why I'm a big proponent of creating systems that are tailored to each client. These systems are flexible and can ultimately accommodate and change with my clients' lifestyles, helping to keep them organized long after I and my team leave."
---
Reset Your Space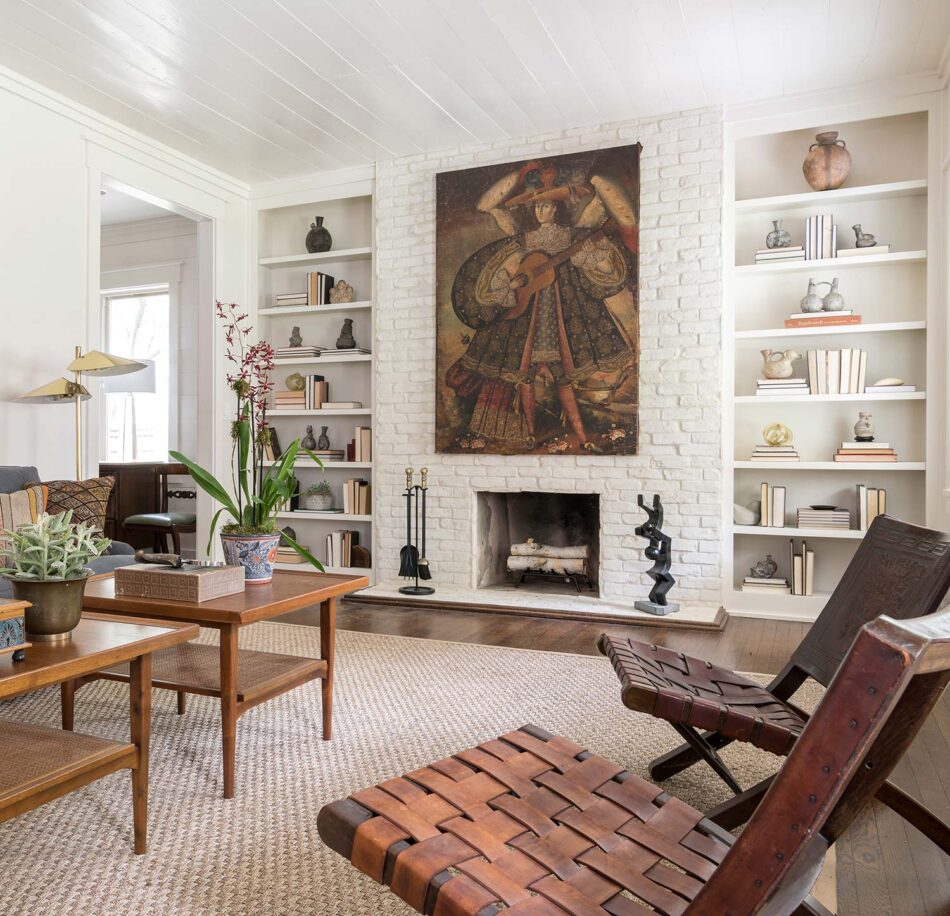 "It was important to keep the color scheme light and bright to highlight the family's heirloom collection of museum-quality Peruvian pottery," says Holly Rabinowitz, principal and creative director of Collected Design Studio, describing this eclectic San Antonio home. "The eye rests on the art because the overall feeling of the space is crisp and tailored. A carefully planned design permits the centuries-old antiques to feel fresh and modern."
When it comes to creating a well-designed, collected interior that still feels personal and special, Rosenthal has a simple tip: "Reset your space — pull out all the items in a room that don't belong or feel out of place and then either find a new spot for them in that room or find a new home for them altogether."
---
Add Personality with Practical and Pretty Storage Pieces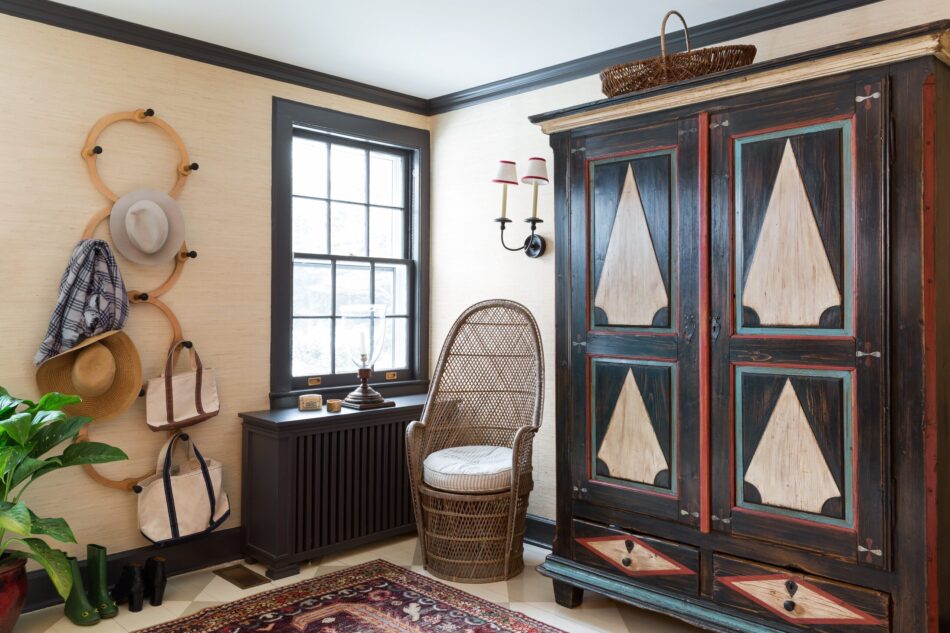 For Rosenthal, "physical clutter creates mental clutter. I think the current push toward minimalism and organizing is helping us remove the frustration and stress that comes from having physical clutter in our homes."
But super-minimal and modern aren't the only design choices for an organized space, as this entry hall by Kemble Interiors demonstrates. Natural fibers and neutral tones create a warm, inviting feel, while an antique wardrobe provides an elegant place in which to tidily tuck away coats, bags, boots and umbrellas.
---
Stow Items in Overlooked Spots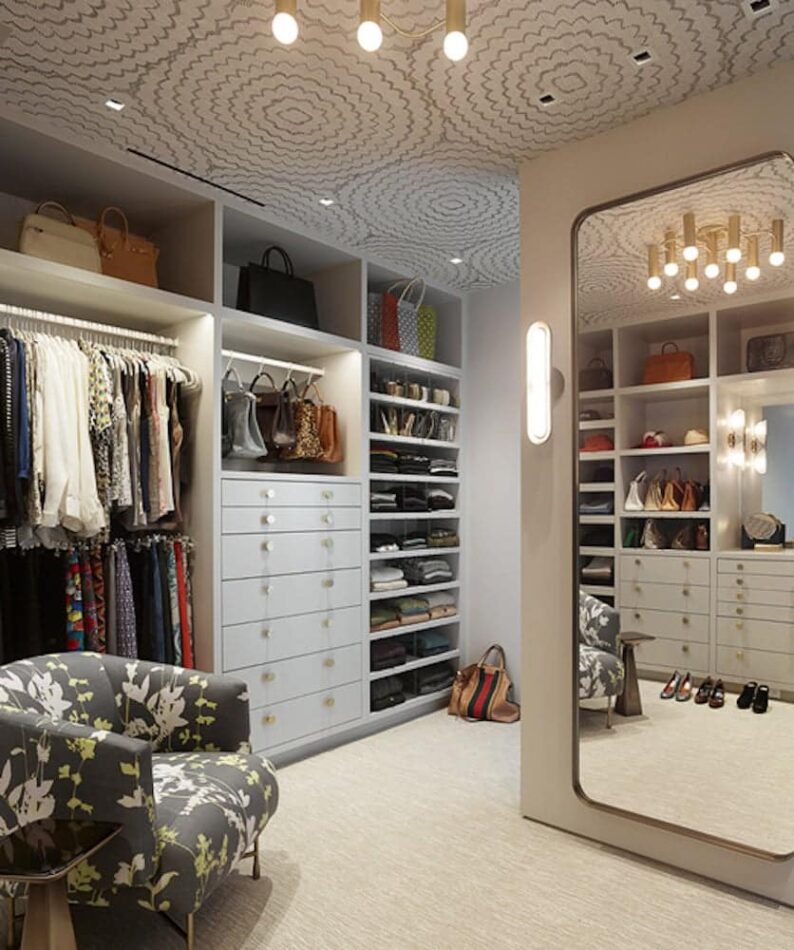 "Function in a dressing room is, of course, of the utmost importance," says Jay Jeffers, who designed this practical, pretty dressing room in San Francisco. "We worked with our client to outfit locations for everything from handbags to jewelry, shoes to hats. The shelves have vertical dividers that can be removed, to keep everything neat. We added important details like a large full-length mirror with sconces (which are more flattering) on either side and wallpaper on the ceiling to finish everything off!"
Rosenthal approves. "Jeffers did a great job of maximizing vertical space by adding two rows of hangers as well as shelves and drawers," she says. "The slim hangers also take up less room than traditional hangers, and using the top of the closet to display handbags is perfect, because not only does it look great, but it leaves space for everyday items like T-shirts and jeans to be stored in a more reachable place."
---
Find Beauty in the Functional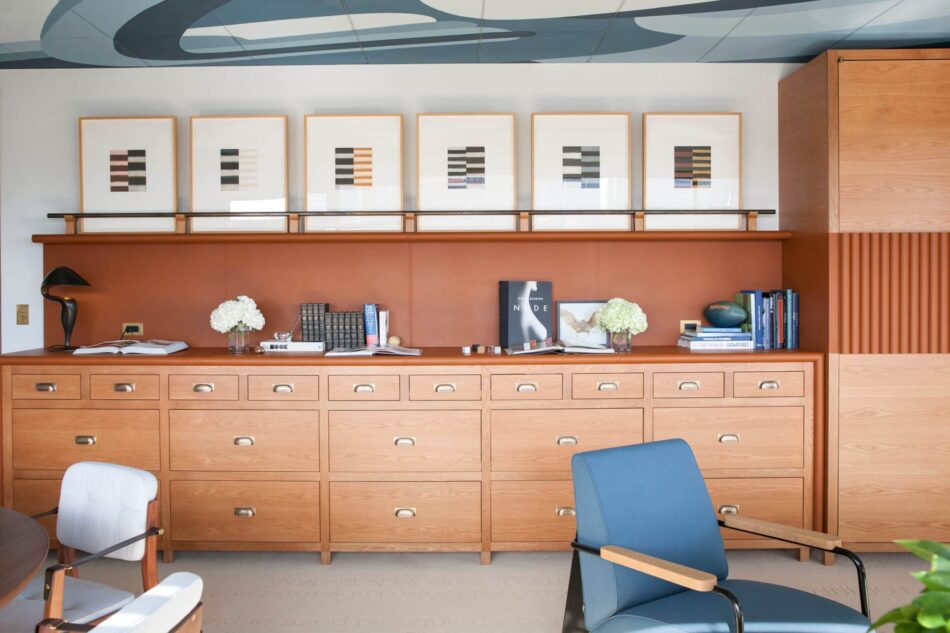 "Here, we designed a singular built-in piece that houses files and other storage but also shows off our client's various collections in an elevated and refined manner. The file storage is made of oak drawers with brass cup pulls and features an Hermès-inspired leather counter to display objects," says Cochineal Design principal Sarah Mendel, who points out that the oak wardrobe, designed by RJ Millworkers, Jim Zivic and Kent Steel, features custom hardware "that is actually a series of dowels — simple assembly joints — cut in half and wrapped in leather, which is a subtle nod to development and construction."
---
Create a Sense of Calm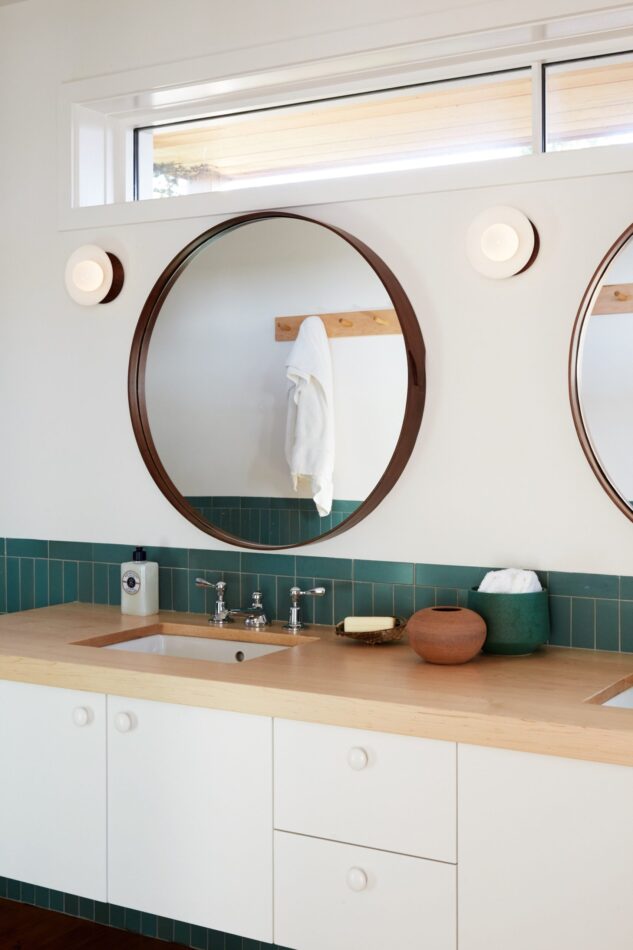 Rosenthal is passionate about the transformative quality of a well-organized space — like this bathroom by Shelter, which has hooks for towels and plenty of drawers and cupboards under the sink — but notes that creating one can be taxing. "Many of our clients report feeling a sense of calm, not only in their physical space but also emotionally," she says. "One of my guiding principles is that decluttering often produces positive emotions. But during the process, they should anticipate the negative." Disposing of physical belongings often translates into disposing of emotional or mental baggage as well, leaving a lot more room for joy.