Forget everything you believed about wallpaper (including mental images of your great aunt's outdated decor). A new generation of designers is creating fresh, modern designs with endless possibilities.

"There is undoubtedly an excitement surrounding pattern at the moment," says Nick Cope, who cofounded Calico Wallpaper with his wife, Rachel. "Wallpaper has had certain connotations over the years. However, we are always focused on our mission to elevate wallpaper to high art."

And today, paper is challenging paint's long dominance. "In the late 1990s and early 2000s, everyone was painting and doing faux finishing," says Sarah Merenda, founder of Merenda Wallpaper. But "there is currently a spotlight on wallpaper, and I find that people are interested in custom and large-scale designs. Printing digitally has been a game changer for the wallpaper world."

Wallpaper's resurgence, notes Vanessa Barneby, cofounder of Barneby Gates, is part of the natural cycle in decor styles.

"If the 1990s beige era was the backlash against over-the-top decorating in the 1980s, then we've come full circle," says Barneby. "Wallpaper started making a comeback with feature walls, which proved to be a great way to dip a toe back in without committing to a whole room."

---
Trending Looks
Current fashions in wallpaper range from invigorating patterns to scenes that create a backdrop for relaxation.
Maximalism: More can be more when it comes to walls. "There's definitely a nostalgic feeling at the moment, so chintz and florals have made a big comeback. It's all about maximalism: mixing and matching patterns to the max," says Barneby.
Serenity: Home is the ultimate place to recharge, and the right wallpaper can help set the tone. "I think clients crave stillness and tranquility in a time when things are moving very quickly," says Cope, who cites his company's ombré design, called Aurora. "Calico Wallpaper's Aurora print seems to be a champion in the interior design community. It is so flexible in terms of color and scale that we see it continue to grow in popularity each season."
Black and white: "Everyone wants black and white right now," Merenda says. "Merenda Wallpaper prints like Disintegration and Snake Party have a different look, but the black-and-white color scheme unifies them."
---
Timeless Designs
Natural motifs continue to be well represented in classic wallpapers. "Nature-inspired designs have always been popular and never seem to go out of fashion," says Barneby.
Trellis: It's no wonder this classic pattern has made its mark in wallpaper design. "Anything with a trellis pattern is so easy to use and never goes out of date," says Barneby. "Our trellis patterns are some of our best-selling designs, as in Boxing Hares, Horse Trellis and Honey Bees. They create a pleasing backdrop, making it easy to hang pictures."

Flora and Fauna: Century-old textiles incorporate flowers and animals, and those designs are still being used in homes. Merenda points to her company's Cornrows, Elva Rose, NYC Manhole and Snake Party patterns — "all timeless," she says, "because of the organic shapes and natural elements."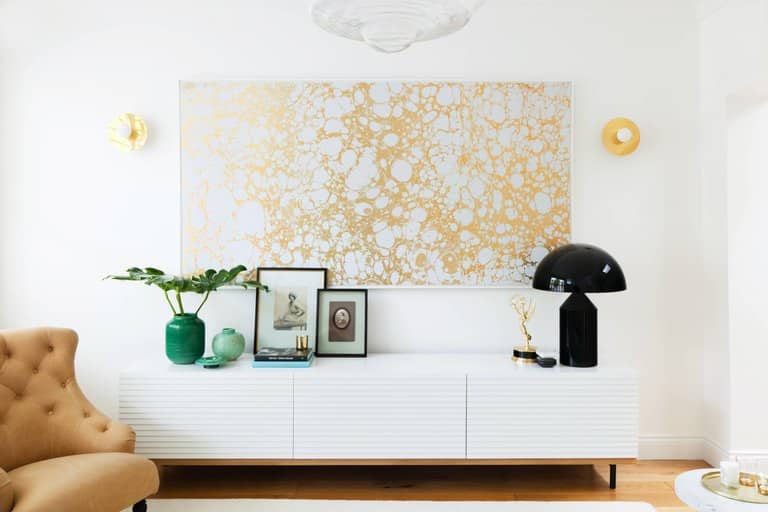 Organic abstractions: Fluid, organic prints also have major staying power. "Wabi was Calico Wallpaper's first print and is still the most successful," says Cope.
---
How to Use
Wallpaper's function is obvious, but creative application can really elevate the effect.

Cover the fifth wall. The most-finished spaces are well imagined from floor to ceiling. "Recently, people have become bolder in their use of wallpaper, covering all four walls and the ceiling, aka the fifth wall. This is my favorite wallpaper trend — it's like stepping into a jewelry box," says Barneby.
Mix patterns. Bringing different patterns together takes a space from basic to special. "I think you can mix pretty much any prints, as long as there is a unifying color," says Barneby. "A floral wallpaper looks lovely with a plaid or a stripe. I would aim to use at least three patterns in a room, but always try to vary the scale."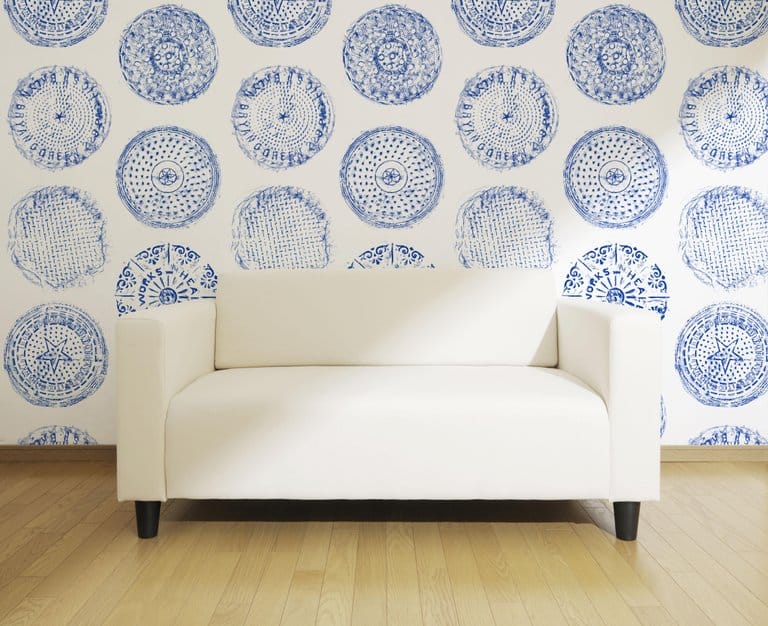 Bring the outdoors in. Innovative designers have gone beyond the traditional nature motifs, finding beauty in the industrial elements of city life. Merenda says she likes to use "urban normalities, such as patterns or textures you see on the street, and create something beautiful for indoors."
She cites Merenda Wallpaper's Manhole print, often used in office spaces, but adds, "I am also about to release a pattern in which blueprints from the 1900s are formed into a classic camouflage pattern."