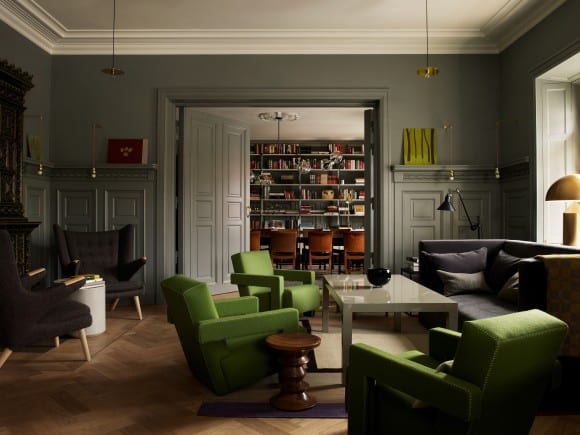 The Ett Hem hotel in Stockholm, Sweden was designed by London-based talent Ilse Crawford and her firm, Studioilse. Crawford updated the property — a 1910 Arts and Craft building — with a mixture of vintage and modern furnishings.
Photo courtesy of Studioilse
---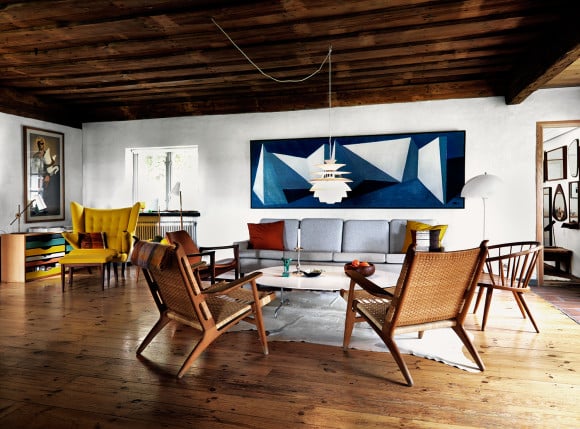 In the Lund, Sweden home of Pelle Ekelin, a 20th-century furniture dealer, a yellow Papa Bear chair by Hans Wegner sits alongside a teak-and-leather Finn Juhl recliner and a rare Kaare Klint painting.
Photo by Jonas Ingerstedt
---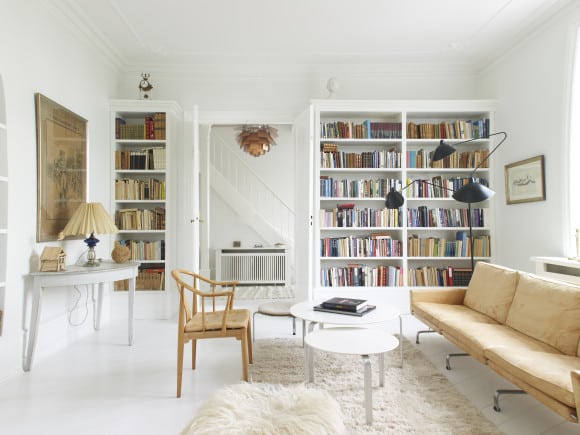 This Danish library by Barbara Bendix Becker boasts an all-star lineup of Scandinavian design pieces, including a Hans Wegner China chair, a Poul Kjærholm PK-31/3 sofa, a Serge Mouille floor lamp and an Artichoke Lamp by Poul Henningsen.
Photo by Gaelle Le Boulicaut
---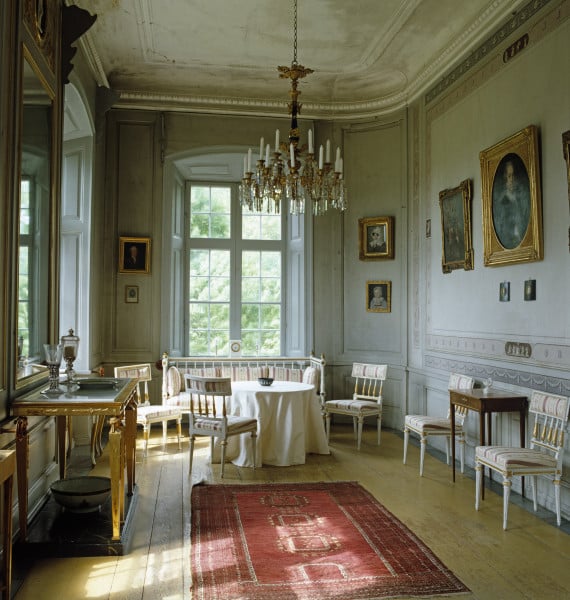 In a Hylinge, Sweden home by architect Olof Tempelman, an airy dining room is decorated with hand-painted borders and furnished with a suite of white-painted late Gustavian chairs.
Photo by Fritz von der Schulenburg/The Interior Archive
---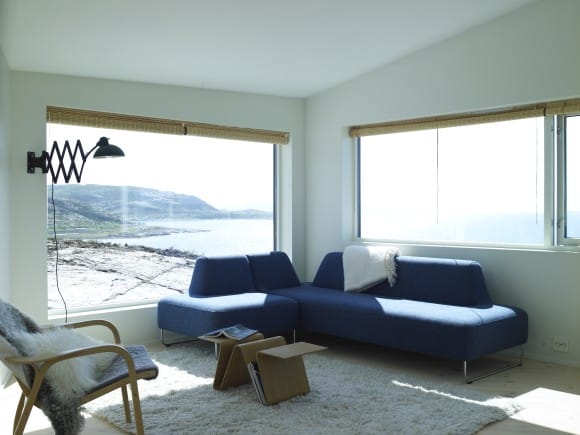 Architecture and design firm Fantastic Norway furnished this minimalist beach house with a Yngve Ekström Lamino armchair and a 1930s Bauhaus scissor-style office lamp.
Photo by Gaelle Le Boulicaut
---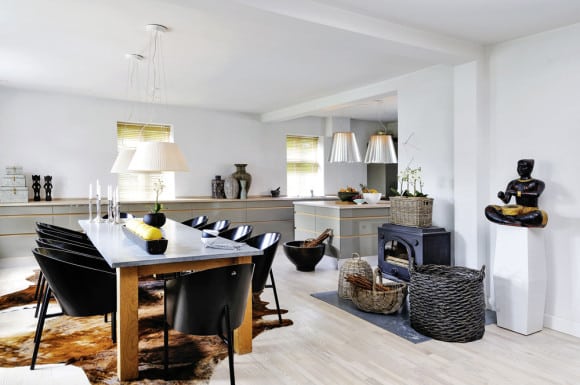 In this charming farmhouse in Gilleleje, Denmark, designers Klaus Bischoff and Erik Nielsen paired an old-fashioned heater with sleek pieces by Philippe Starck.
Photo by Edgar Tapan/Home Journal/GERBER GMC
---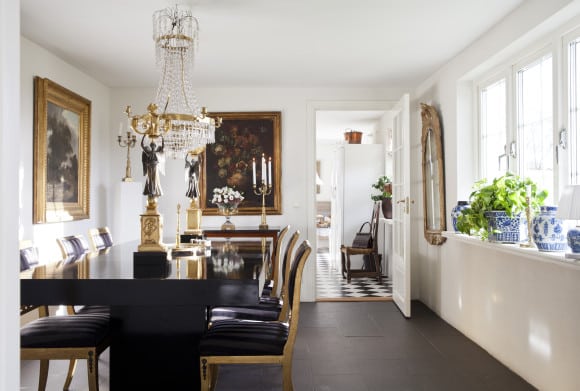 In Sweden, the dining room of Laserow Antiques dealer Karin Laser reflects an antique but streamlined aesthetic. The candelabras are Empire period and the elegant chandelier dates to the Gustavian period.
Photo courtesy of Liza Laserow
---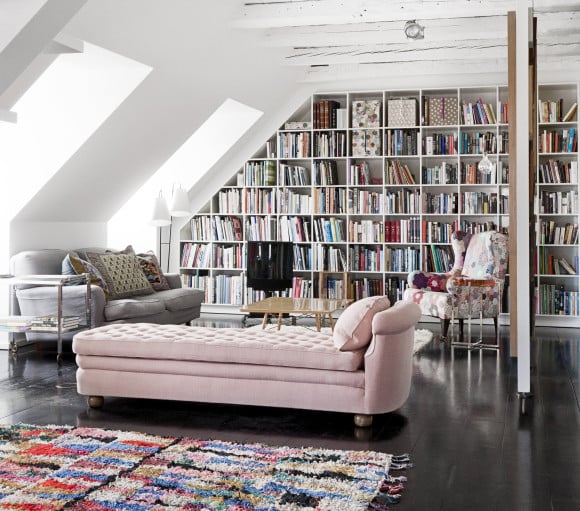 To soften an austere Copenhagen loft, designer Tina Seidenfaden Busck used a Svenskt Tenn chaise longue, a De Padova Raffles sofa, an Eames Anniversary coffee table, a 1950s mirrored trolley and a vintage boucherouite rug.
Photo by Heidi Lerkenfeldt
---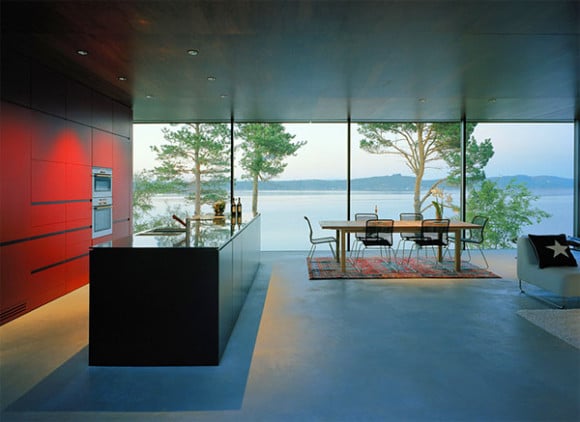 Nestled against a fjord in western Norway, the Gundersen Mountain House by Widjedal Racki Bergerhoff Architects was designed with glass walls and an open plan in order to take advantage of the coastal vistas.
---
A former curator of the National Museum in Stockholm, Lars Sjöberg was an early champion of the restoration and preservation of 18th-century Swedish homes and antiques. The Gustavian interior above is from Sjöberg's own home.
---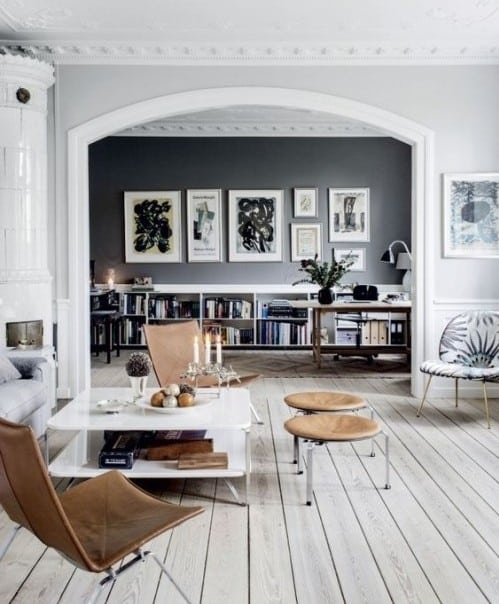 In a suburb of Copenhagen, interior stylist Cille Grut used shades of gray and a pair of PK22 chairs to modernize her family's 1875 cottage.
Photo by Chris Tonnesen via Elle Denmark
---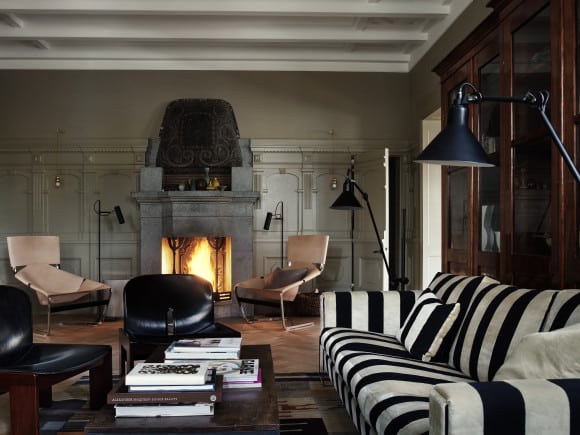 Another room from the Studioilse-designed Ett Hem hotel in Stockholm, Sweden.
Photo courtesy of Studioilse
---
For the traditional kitchen of a centuries-old Swedish castle, London interior design firm Sigmar mixed antique, heirloom and modern pieces.
Photo by Christoffer Rudquist
---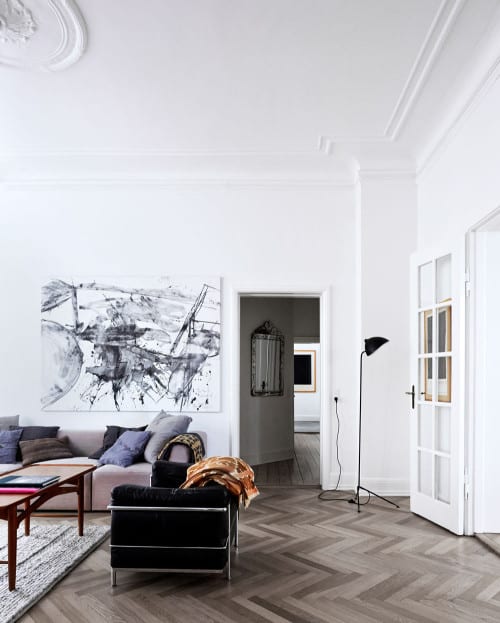 High ceilings and herringbone floors make for elegant counterpoints to a host of mid-century modern furnishings.
---
At Copenhagen's The Apartment, a cherry-colored Hans Wegner PP129 armchair takes center stage. A blue McCollin Bryan Tinted Lens table rests nearby.
Photo by Heidi Lerkenfeldt for the Apartment
---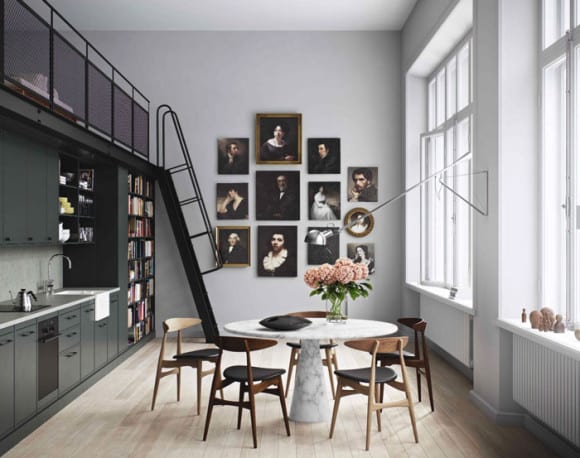 In Sweden, architecture firm Oscar Properties converted classrooms in a former building of the Stockholm Royal Institute of Technology into 70 private residences.