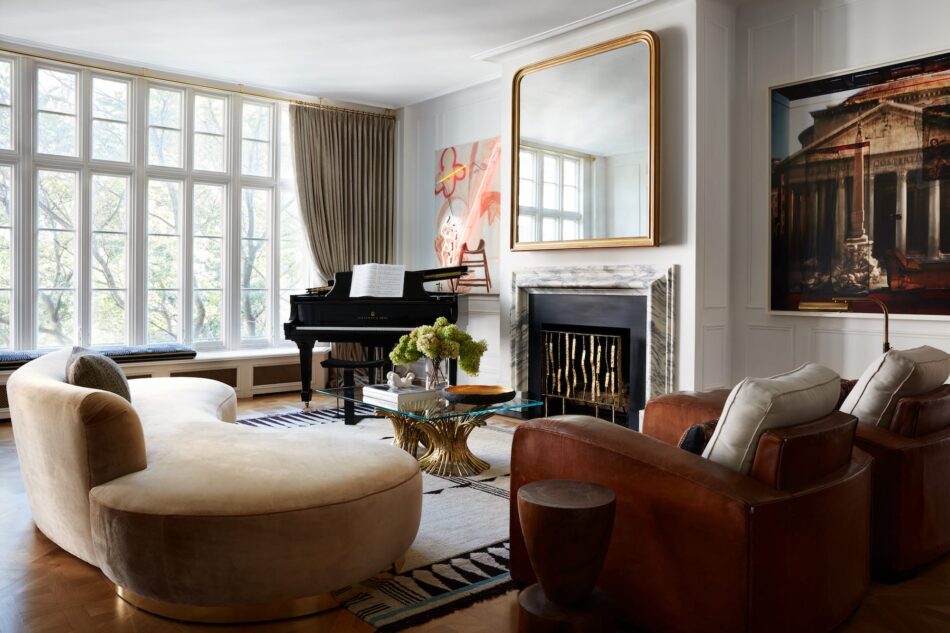 The presence of a grand piano in this Gramercy Park, New York, salon is fitting. The room has a lilting energy tempered by classical restraint, musical to the core. Providing the major movement is a Vladimir Kagan sofa from 1stDibs, covered in an alpaca velvet that reprises the floor-length curtains.
Syncopation comes courtesy of a golden parquet floor and a graphic carpet from CC Tapis; continuity is provided by an elegant Louis Philippe mirror (also 1stdibs) and Paul Dupré-Lafon club chairs.
"I am a modernist," says designer Neal Beckstedt, "but I love craftsmanship from all periods, so the antique marble fireplace from London is one of my favorite items." It's the perfect frame for a vintage firescreen that's pure American jazz.