Each year, for the last three years, Christopher Kennedy has tackled a full-scale, gut renovation of a different Palm Springs home. But contrary to what you might expect, the designer is not a serial house flipper. Instead, he's the creative force behind the Christopher Kennedy Compound, a show house that is one of the highlights of the annual Palm Springs Modernism Week. While the show house is a primarily philanthropic effort — proceeds are used to support preservation of the town's architectural gems — it also offers the opportunity to marvel at how over a dozen designers chose to update and refurnish a sprawling, mid-century-modern-inspired home, with an eye towards both the style's historical roots and its contemporary application.
"Mid-century endures," says Kennedy. "Everyone's pace is so hectic now, that I think that we crave simplicity. For me, midcentury modern is about doing more with less, surroundings ourselves with fewer things but things that have meaning and a connection to the natural environment. These ideas are resonating with many people right now."
Nestled against a golf course, the 4000-square-foot home exemplifies the low-slung, modular architecture that brings design lovers to Palm Springs in droves. Inside, designers including Martyn Lawrence-Bullard, Julia Buckingham, Carson Kressley and Kelly Lee oversaw the makeover of a specific area of the property, each bringing their own aesthetic imprimatur to the home. But unifying themes persist. "Overall, the home has a light-yet-elegant touch," says Kennedy. "There are lots of champagne and sandy hues, with some warm gray for good measure. It has a fun, casual vibe."
During the show house's run — this year's home is closed, but keep your eyes peeled for next year's edition — Kennedy was kind enough to give us a behind-the-scenes peek as they readied the property, and then invite us back to see the final product. Scroll down to see 19 different design transformations that make the case for the continued appeal of mid-century-modern-inspired style.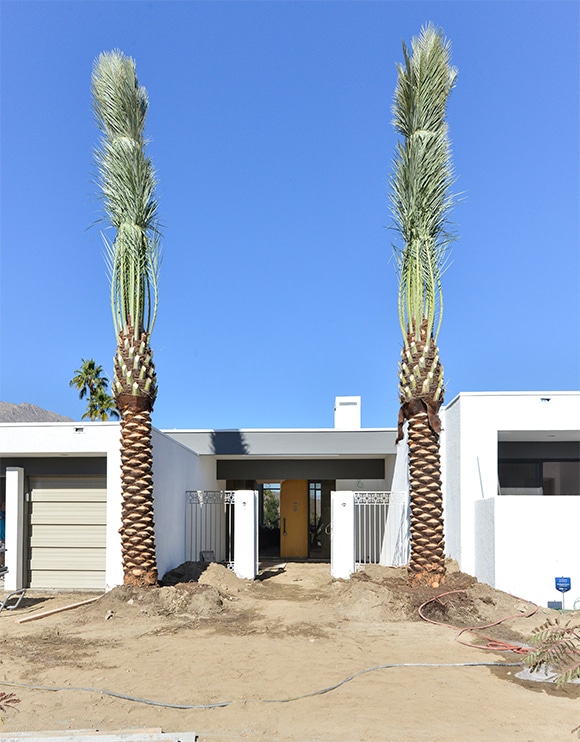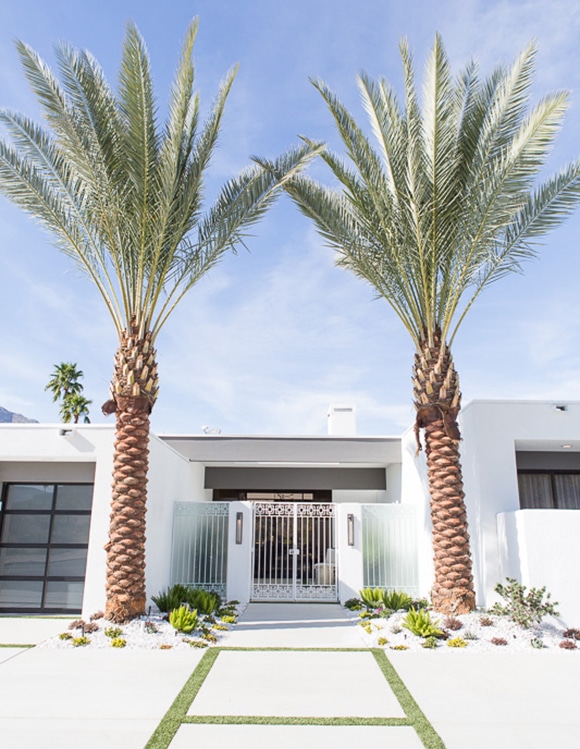 The transformation of the front entrance of the Christopher Kennedy Modernism Week show house in Palm Springs, California hints at the scope of the renovations throughout the property.
---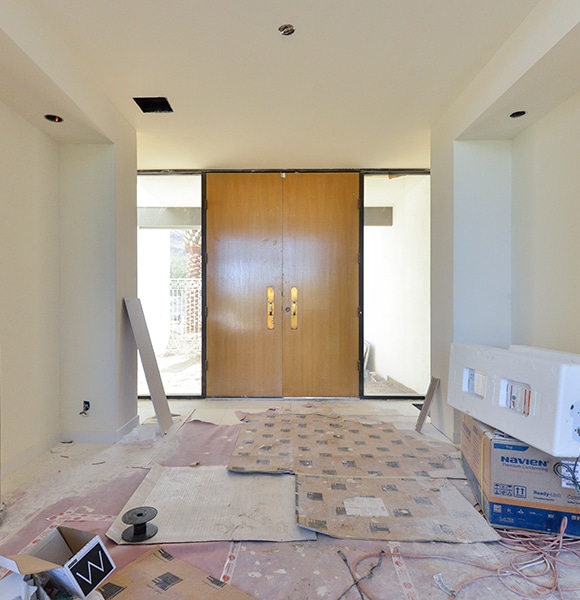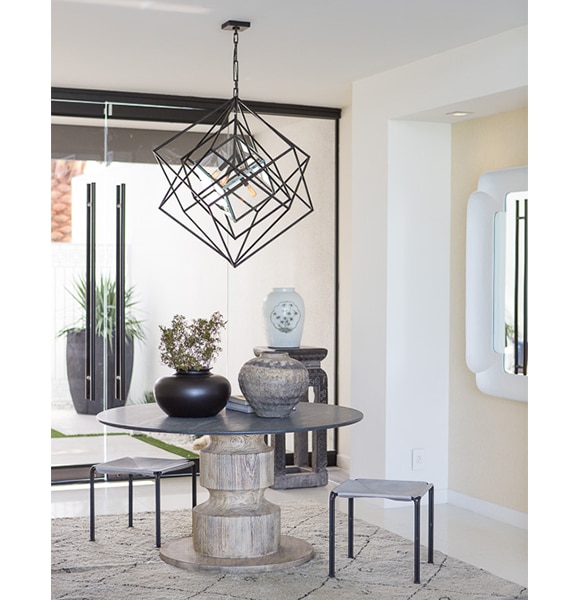 Canadian design firm 31 Westgate used a Kelly Wearstler chandelier in the entry of the home.
---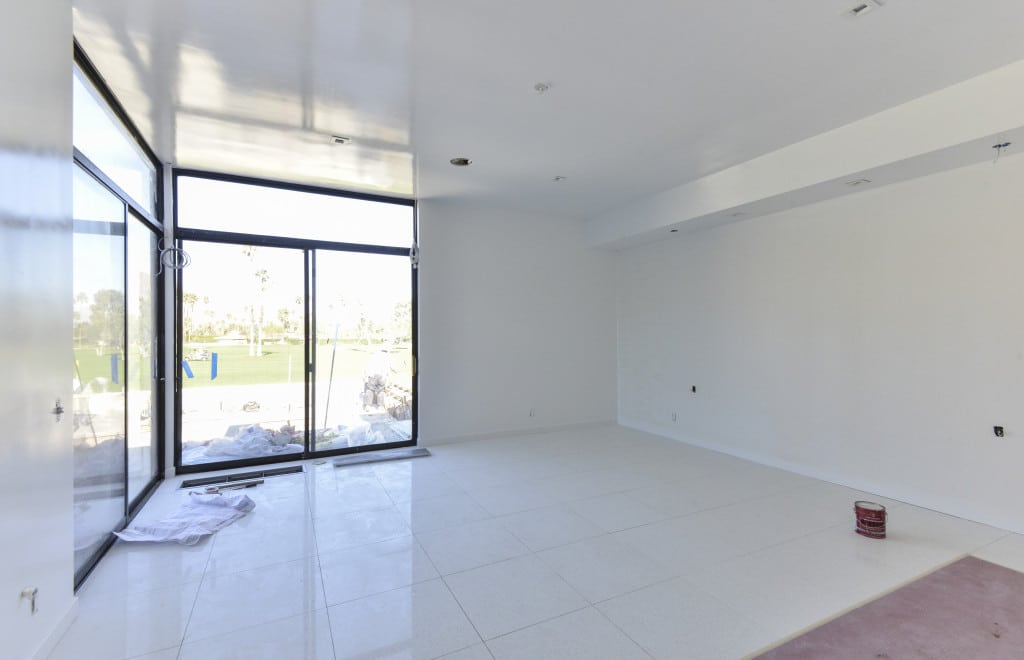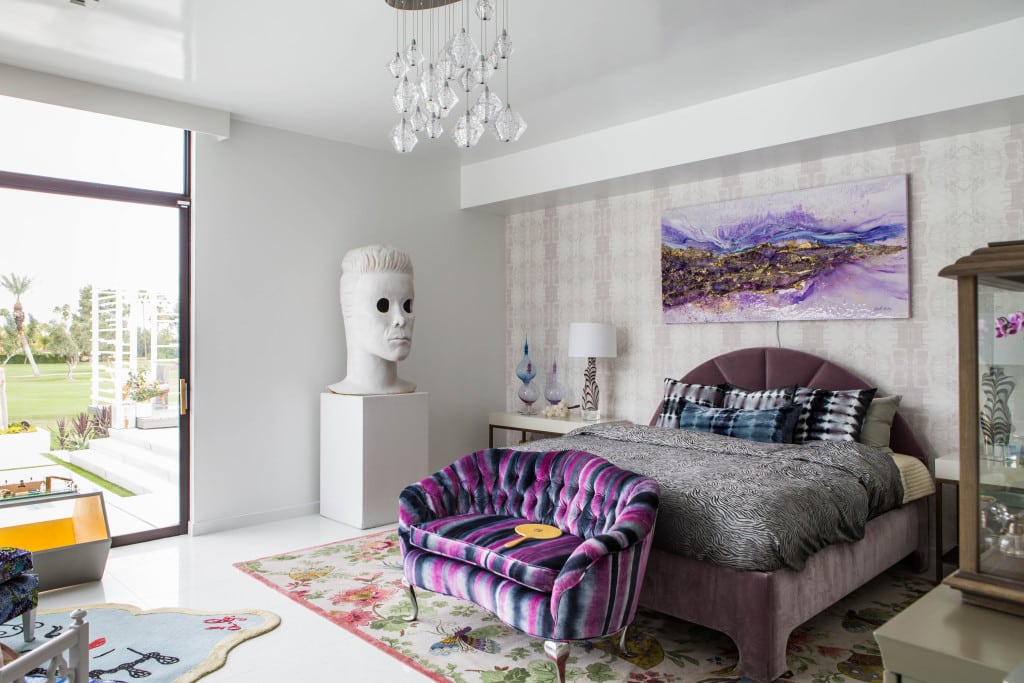 Chicago-based designer Julia Buckingham selected a vividly patterned tufted settee from her own 1stdibs storefront for the master bedroom of the show house.
---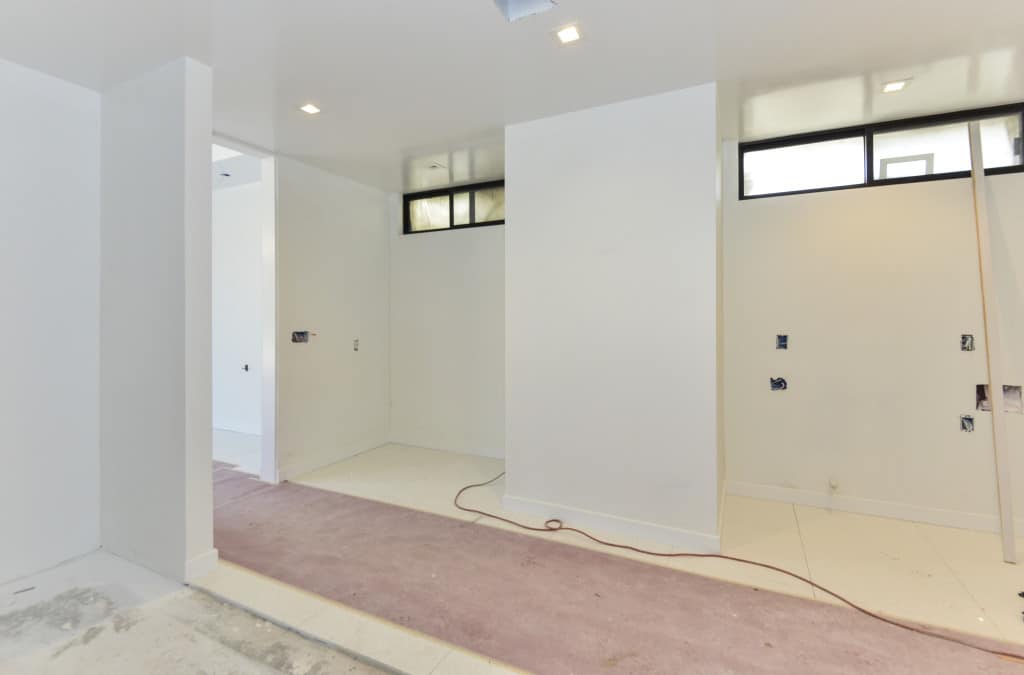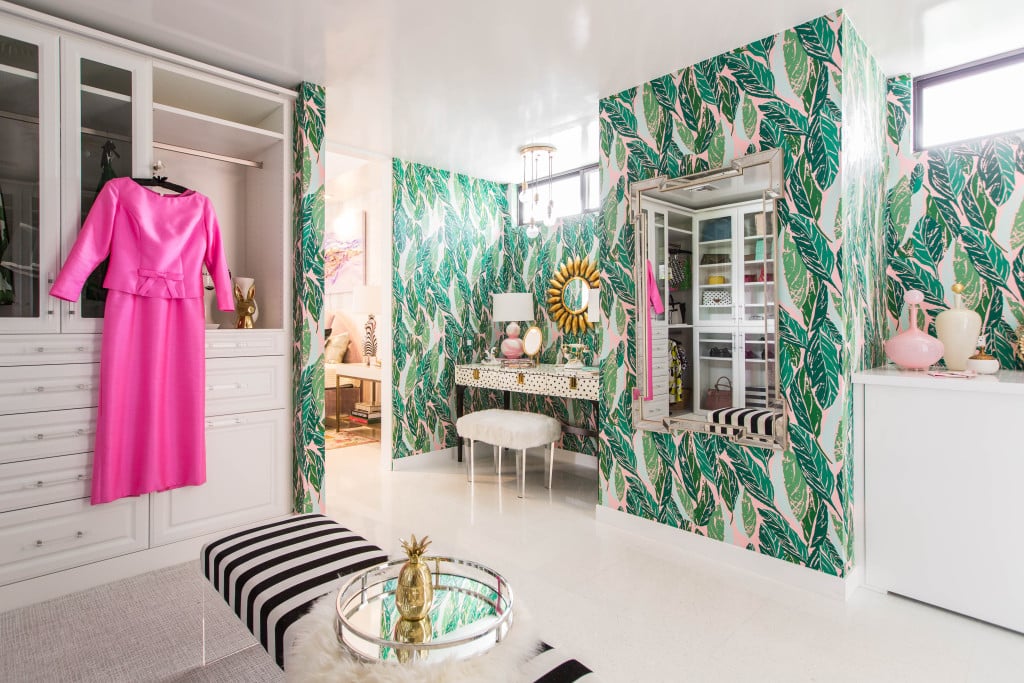 Kelly Lee — who pens the popular design blog Kelly Golightly — designed the walk-in closet off the master bedroom.
---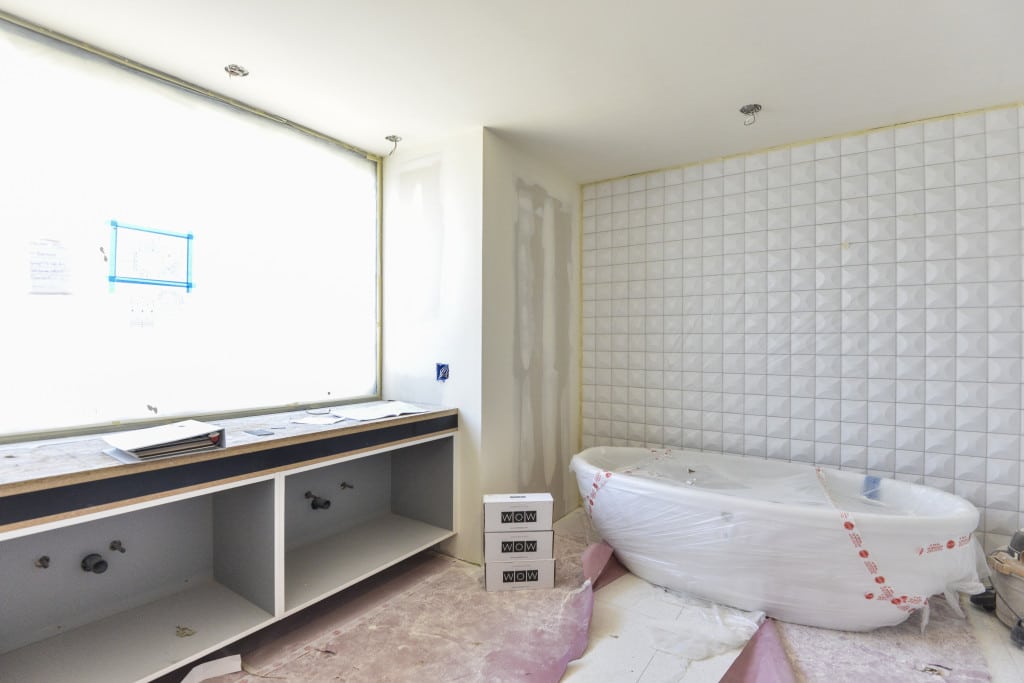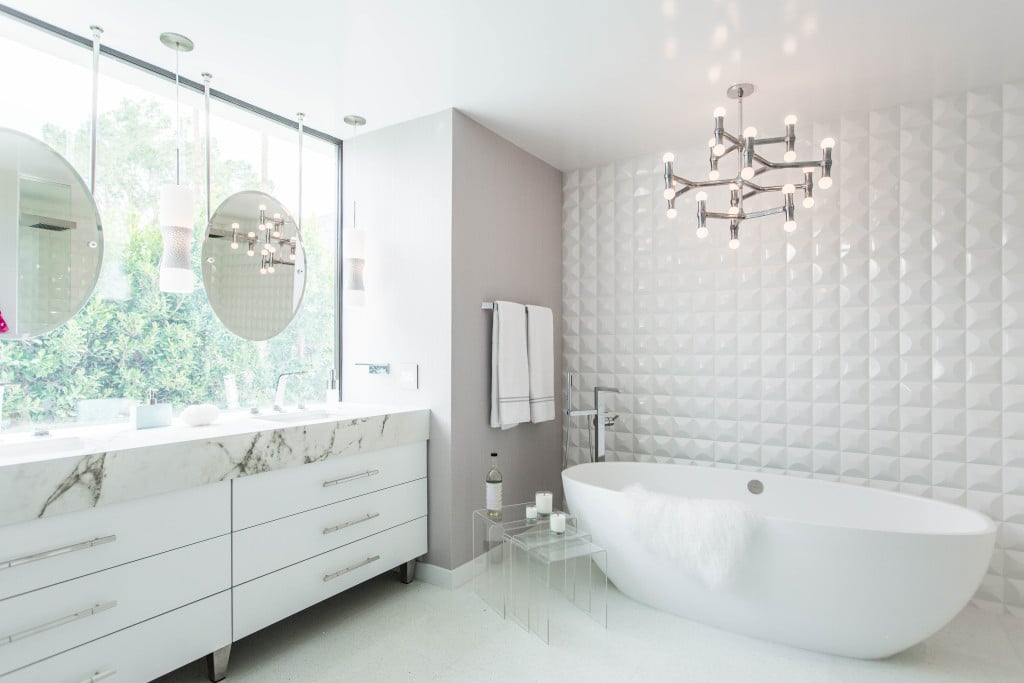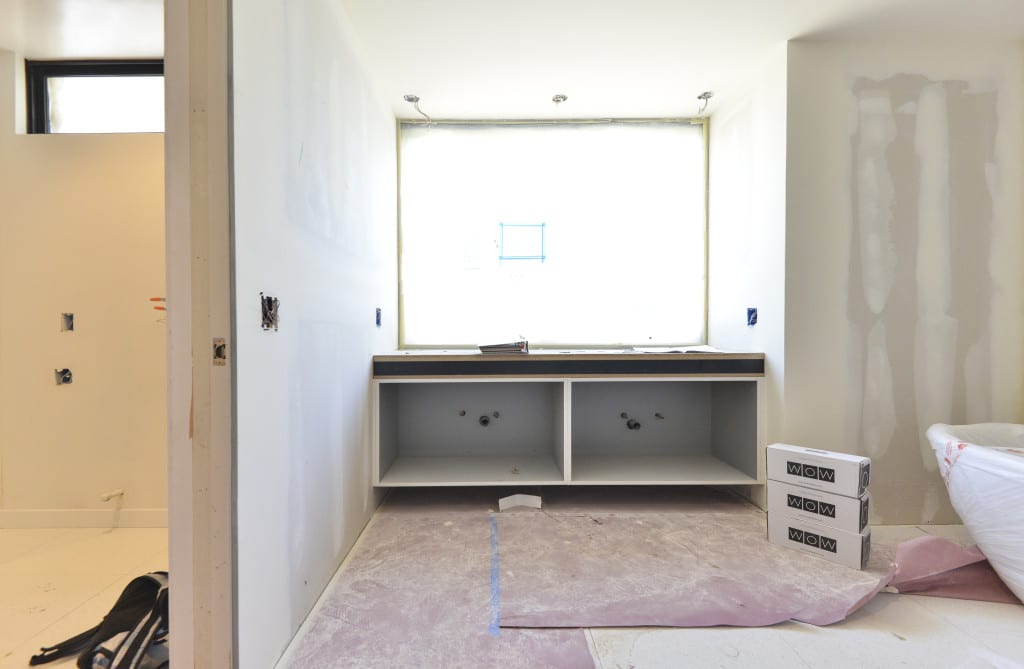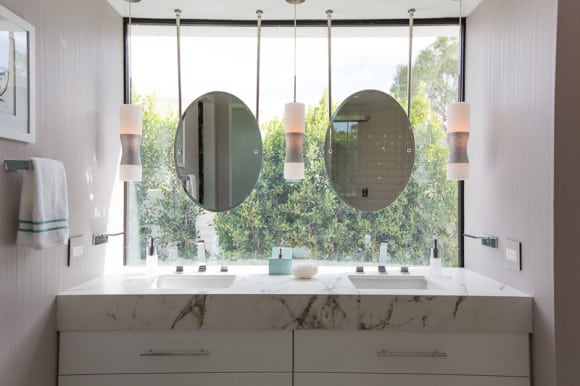 Kelli Ellis's all-white master bathroom is punctuated by a chrome, Sciolari-inspired chandelier.
---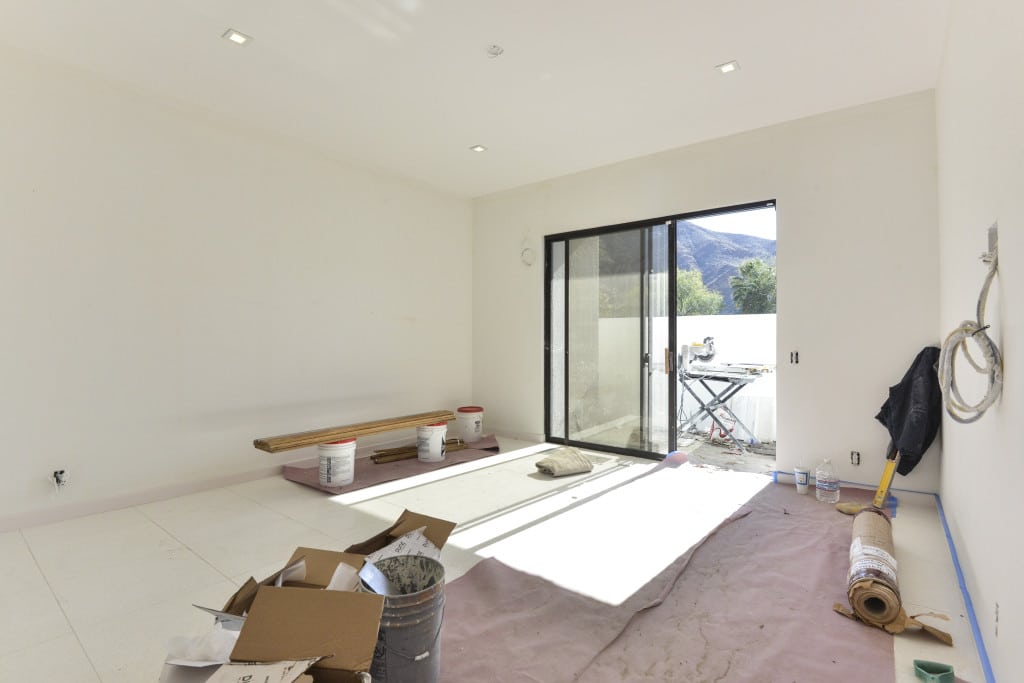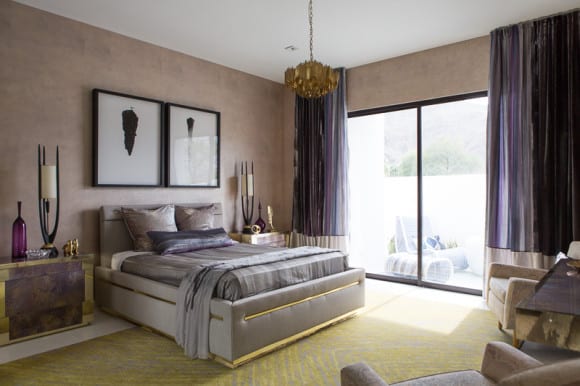 In the guest suite, designer Justin Shaulis used a pair of sculptural midcentury lamps by Modeline from 1stdibs dealer 20th Century by HKFA to bookend a custom-made brass bed.
---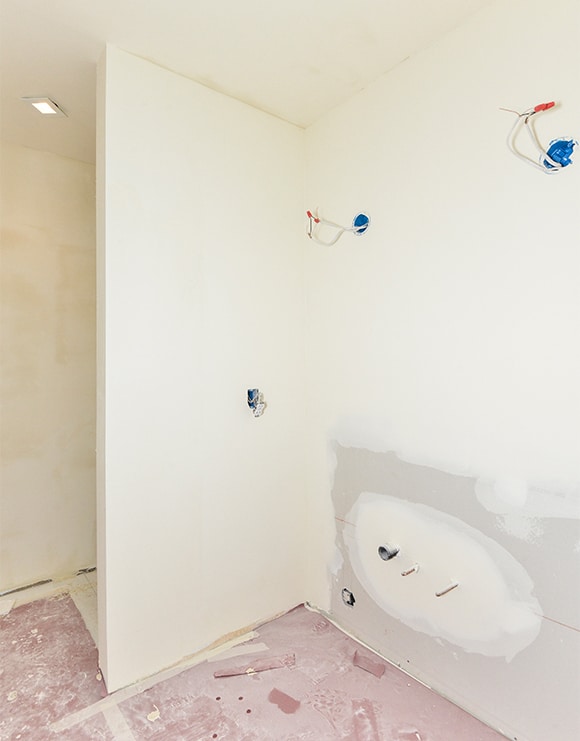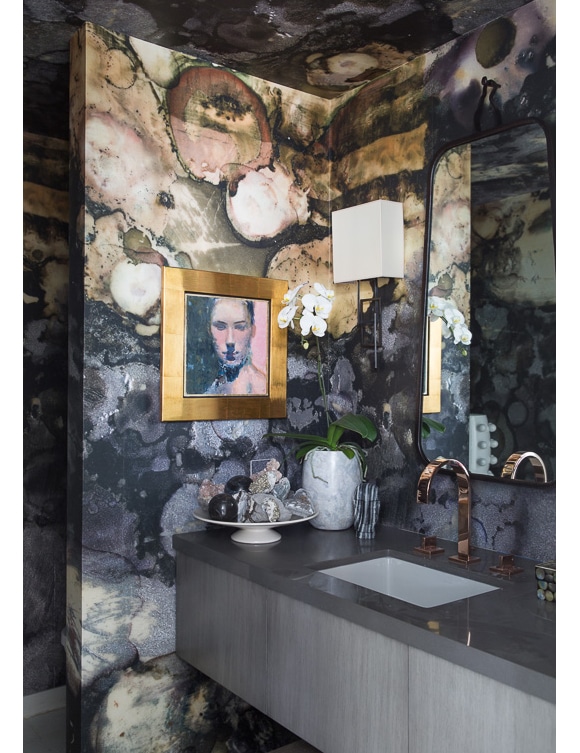 Michel Boyd installed glossy, metallic wallpaper to evoke a dramatic mood in the home's powder room.
---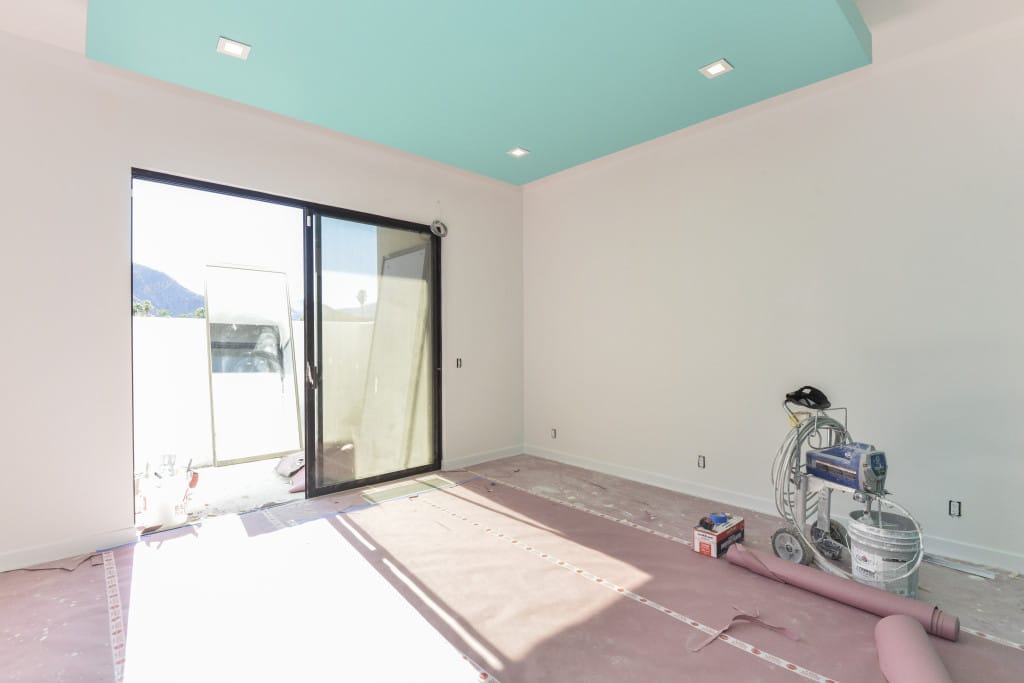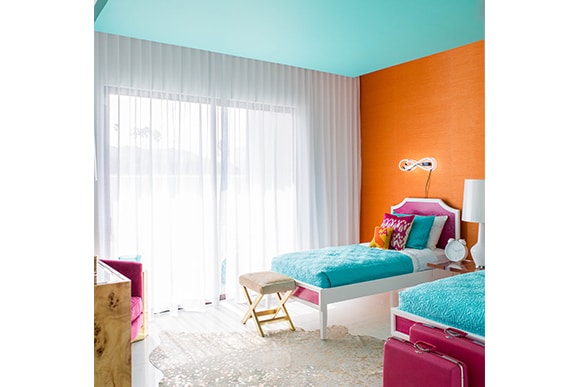 Designer Carson Kressley used lacquered twin beds, neon artwork and saturated shades of pink, orange and turquoise to create a cheerful child's bedroom.
---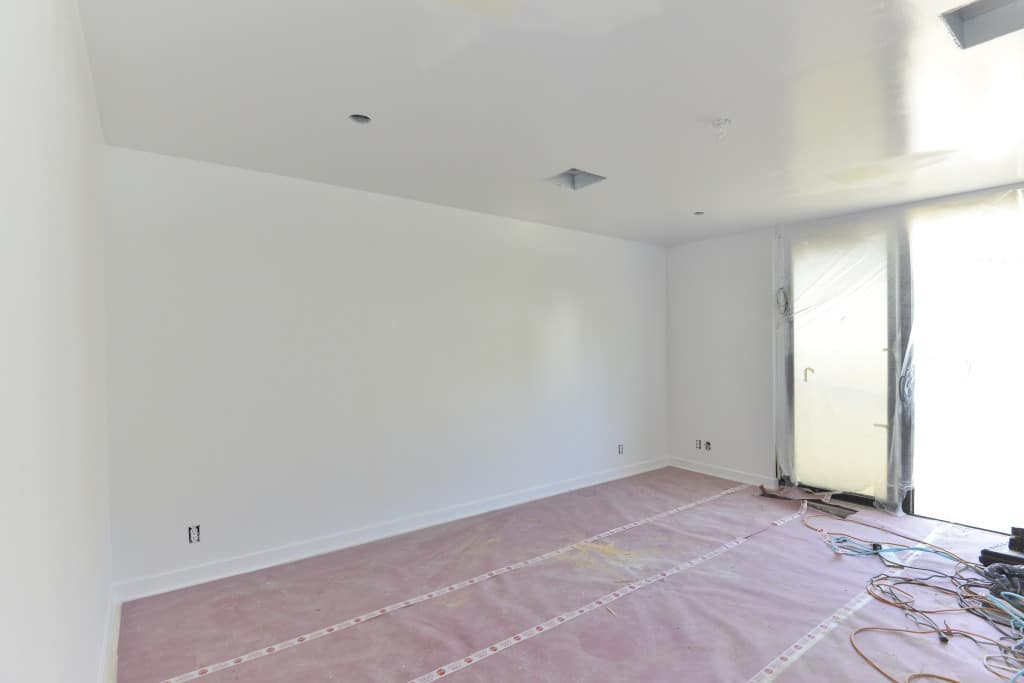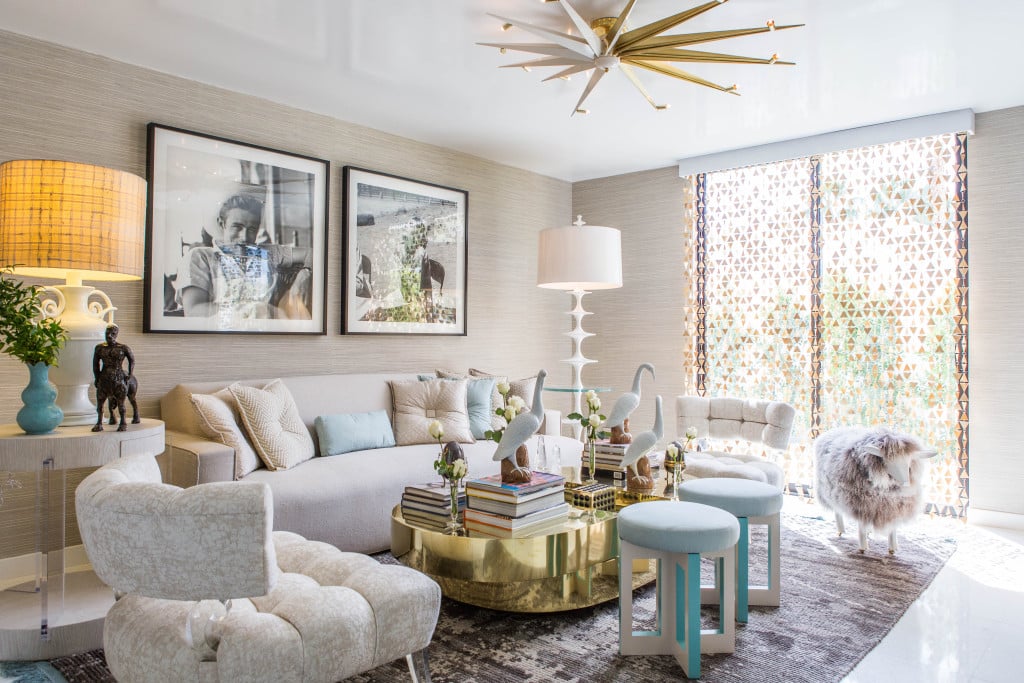 A brass coffee table by Gabrielle Crespi anchors the home's den, designed by the Los Angeles-based 1stdibs dealer Patrick Dragonette.
---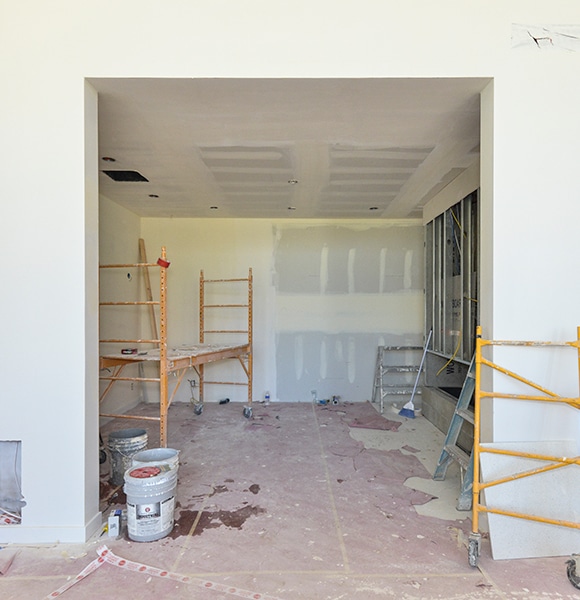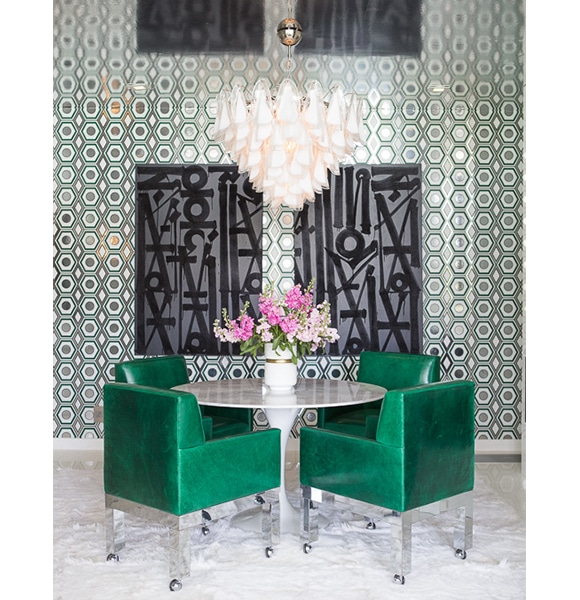 To create a mood of louche glamour for the home's dining room, Martyn Lawrence-Bullard used a vintage Venini chandelier from Los Angeles's Fabio Ltd. and a set of Paul Evans Cityscape chairs, upholstered in Mont Blanc leather.
---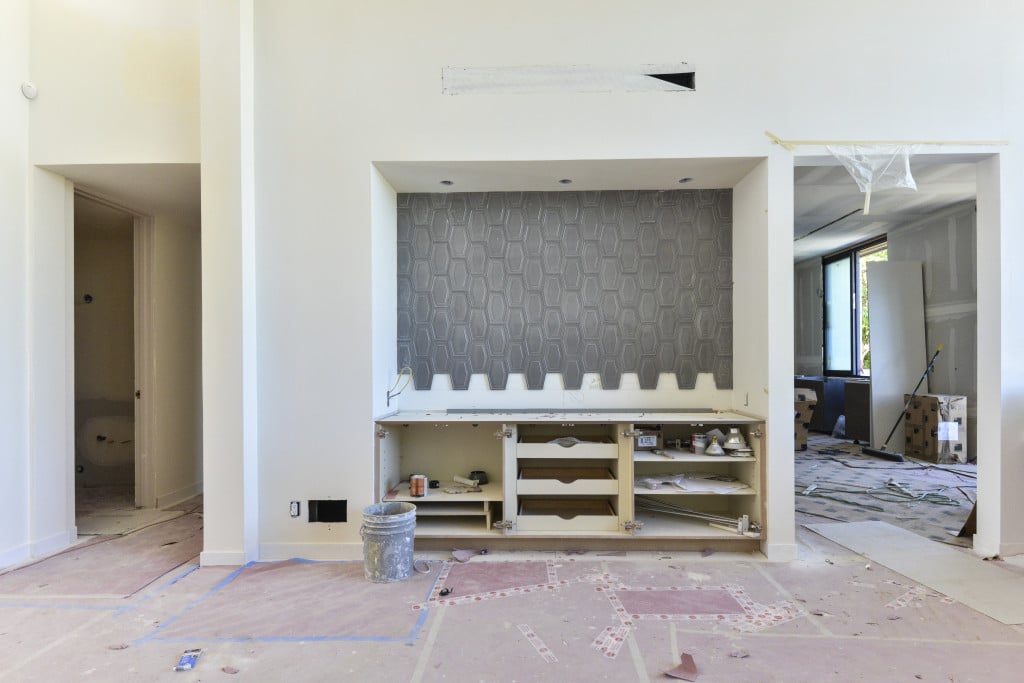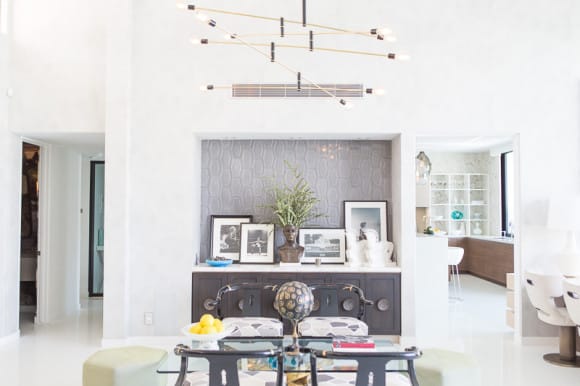 Designer Michael Berman created an expansive, open-plan living area with several discrete areas for lounging.
---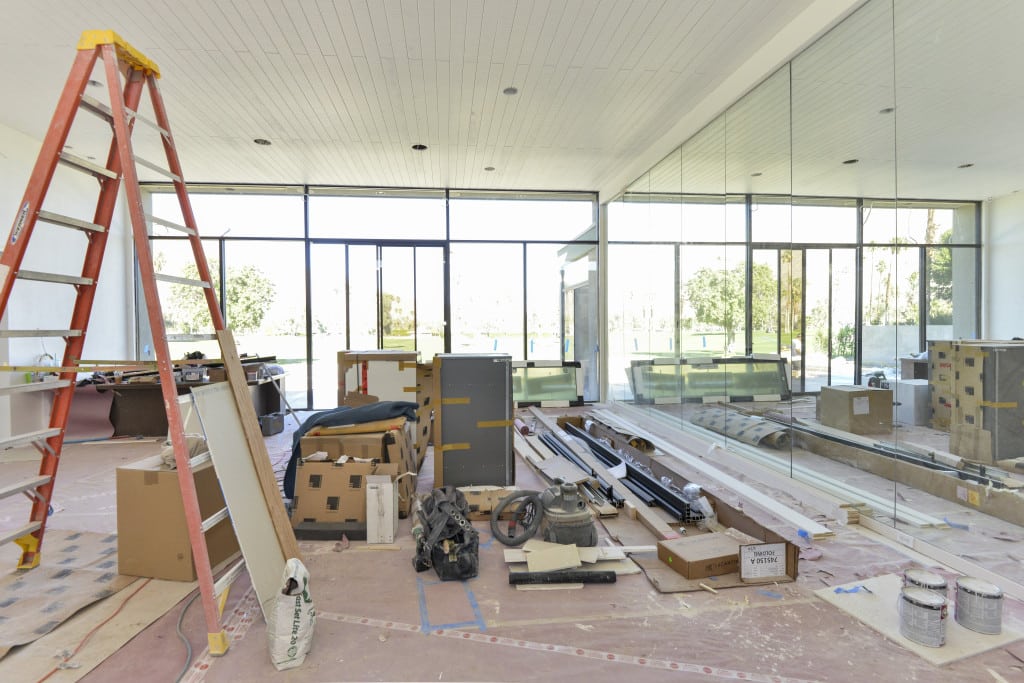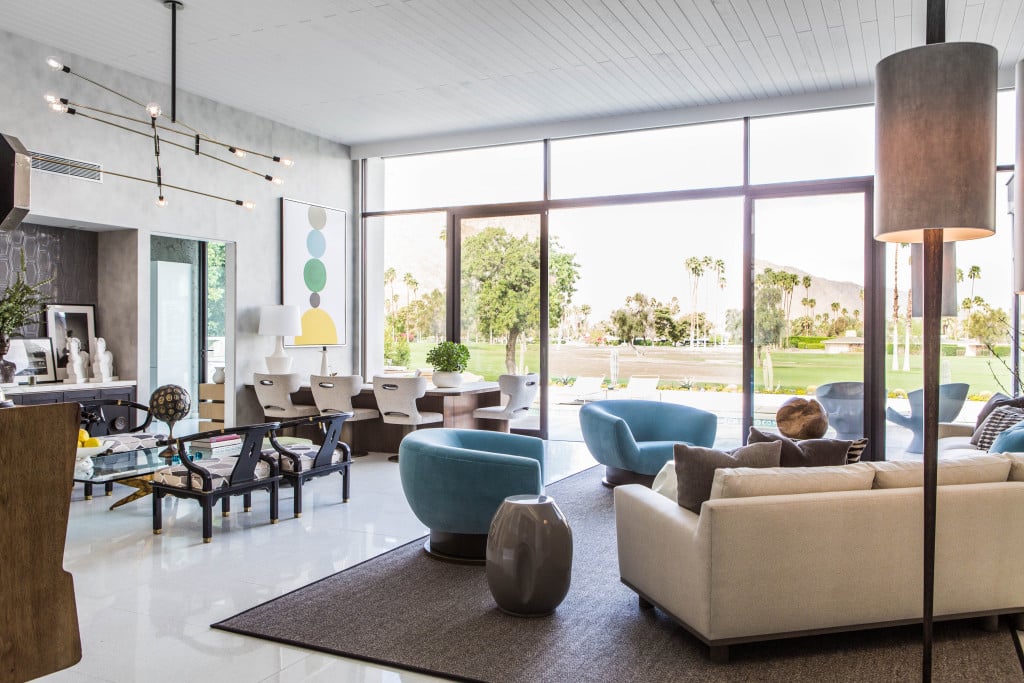 Berman listed "comfort, American Modernism and simplicity of form" as three of his inspirations for the space.
---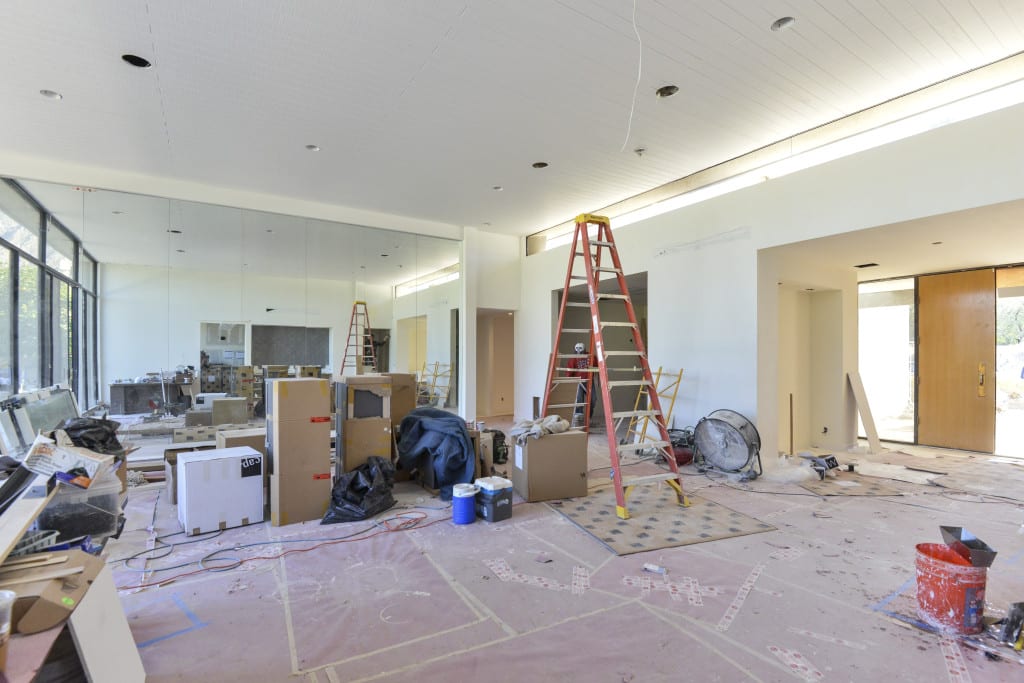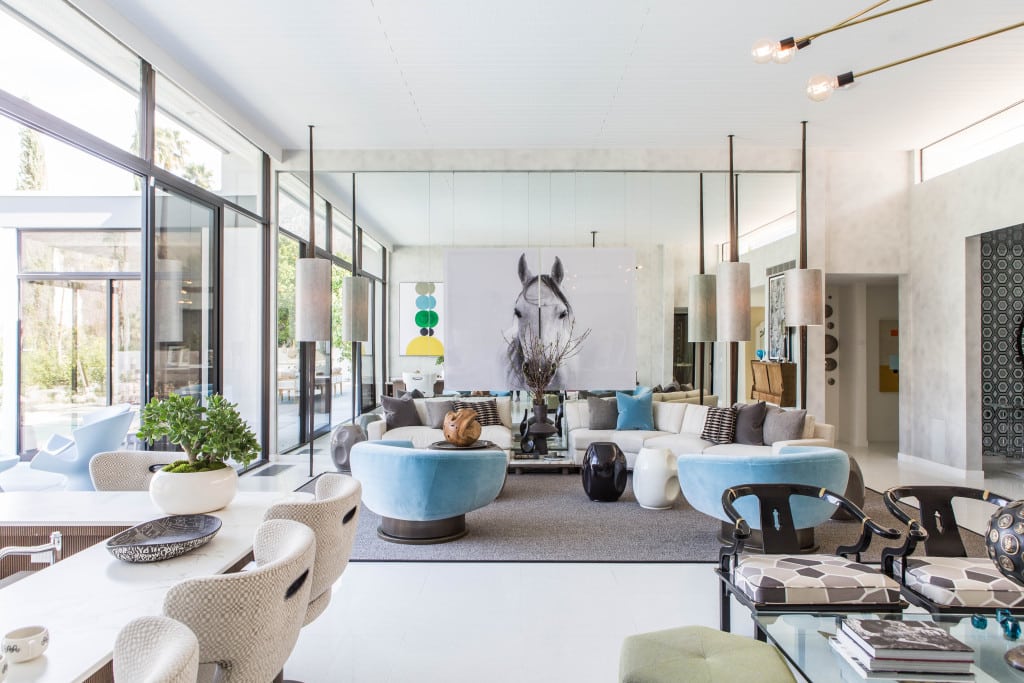 Another view of the light-filled living room.
---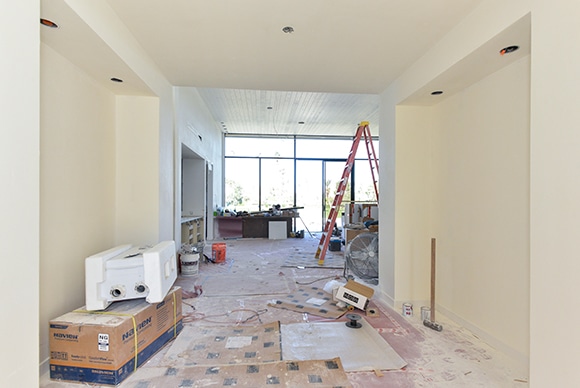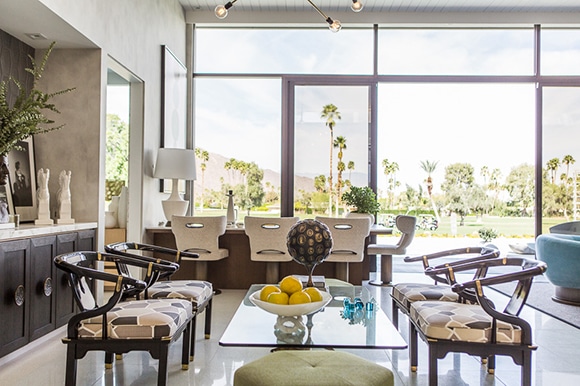 A small bar — complete with upholstered swivel stools — is tucked into the corner of the living room.
---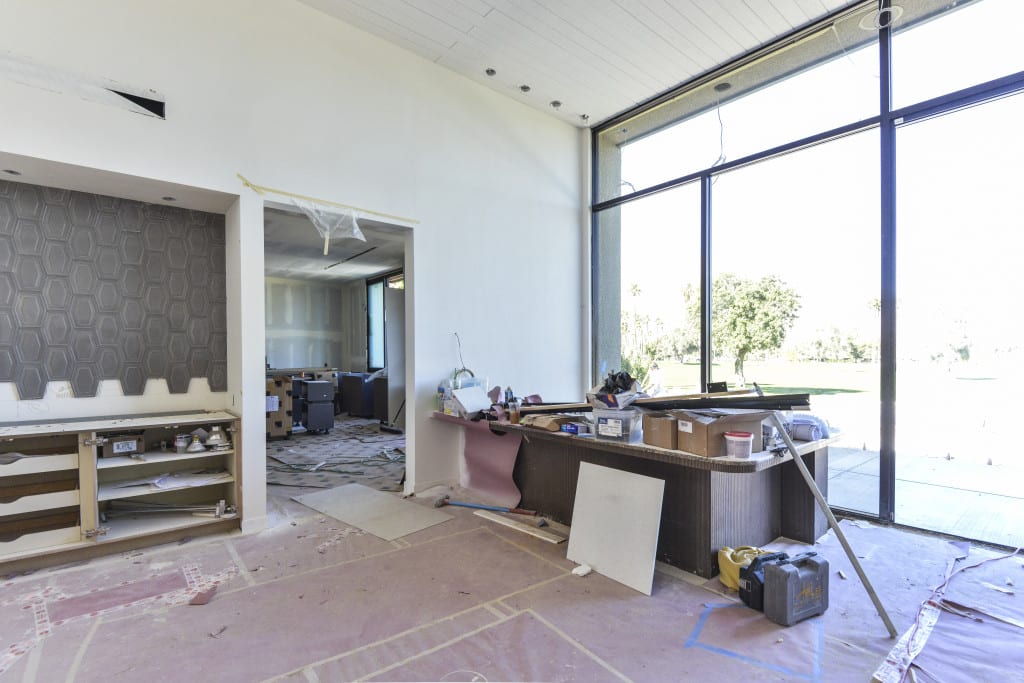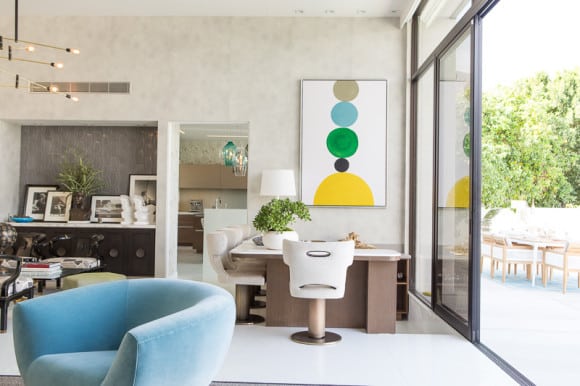 A second view of the bar reveals a glimpse of the home's kitchen.
---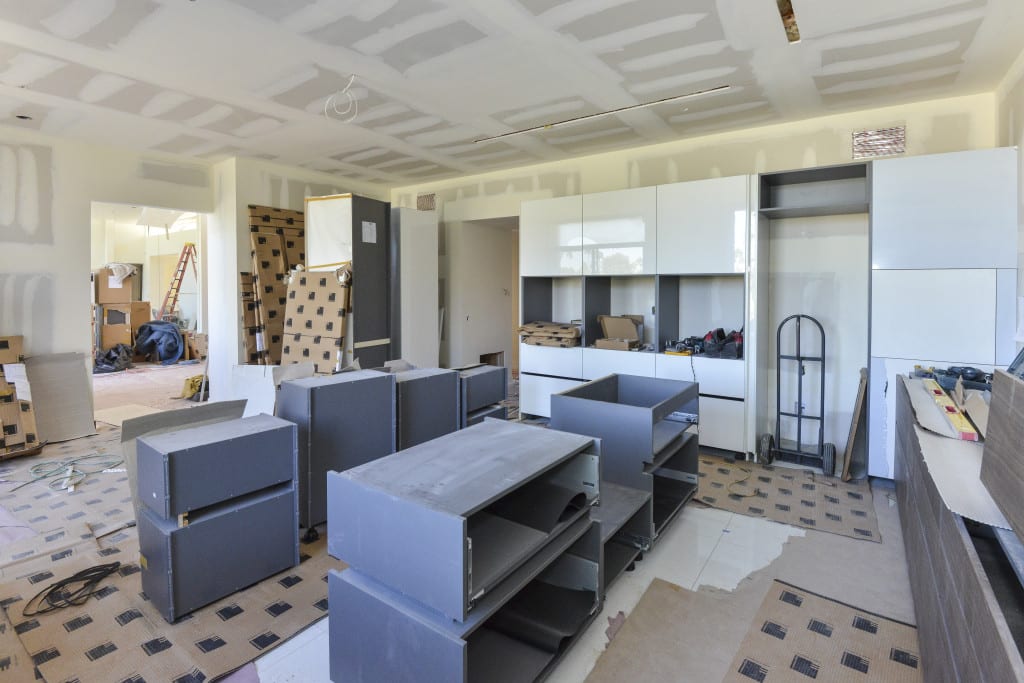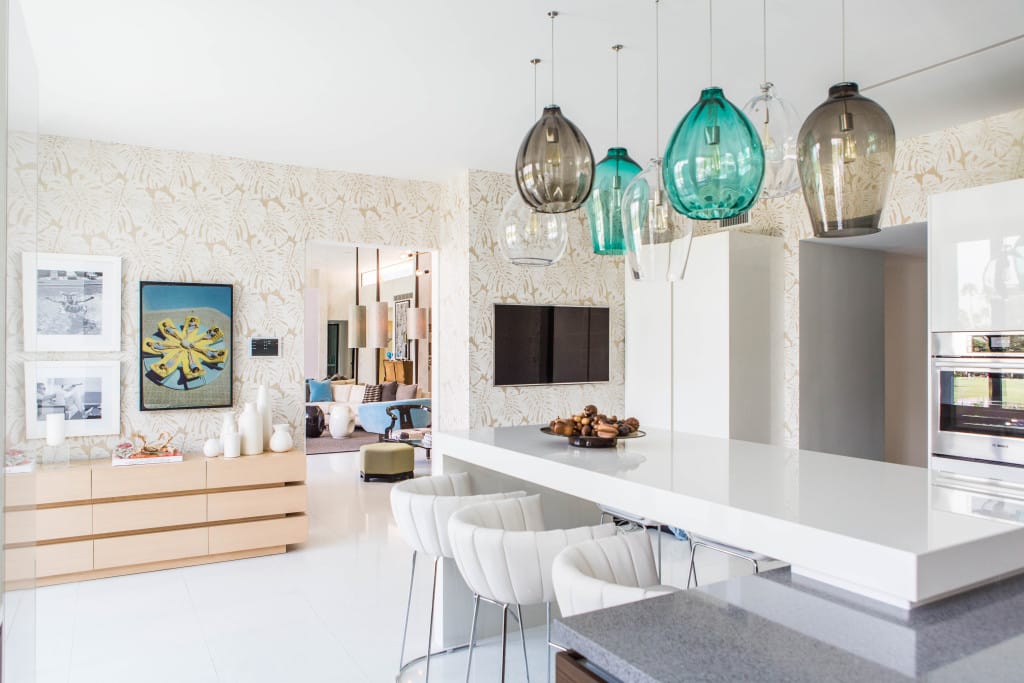 Kennedy himself oversaw the renovation of the home's airy, modern kitchen.
---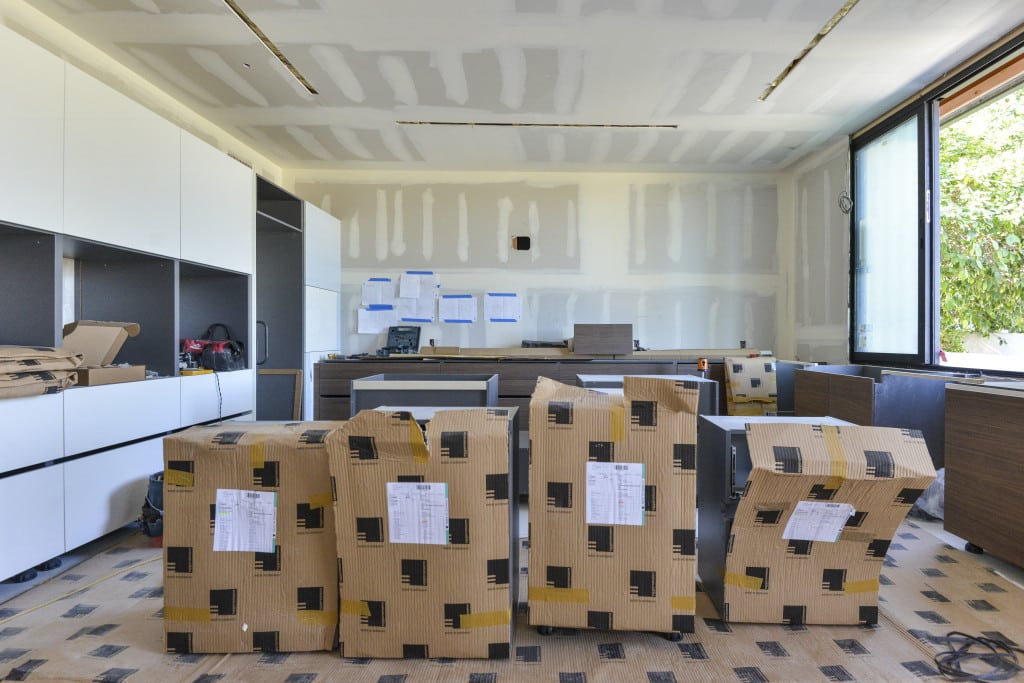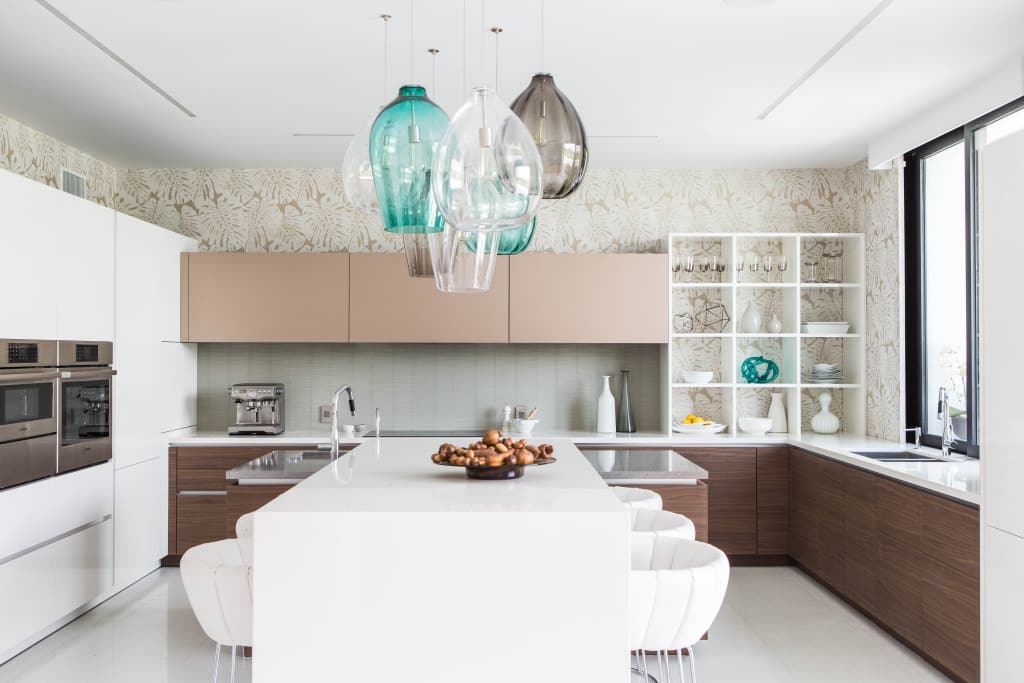 Another view of the kitchen.
---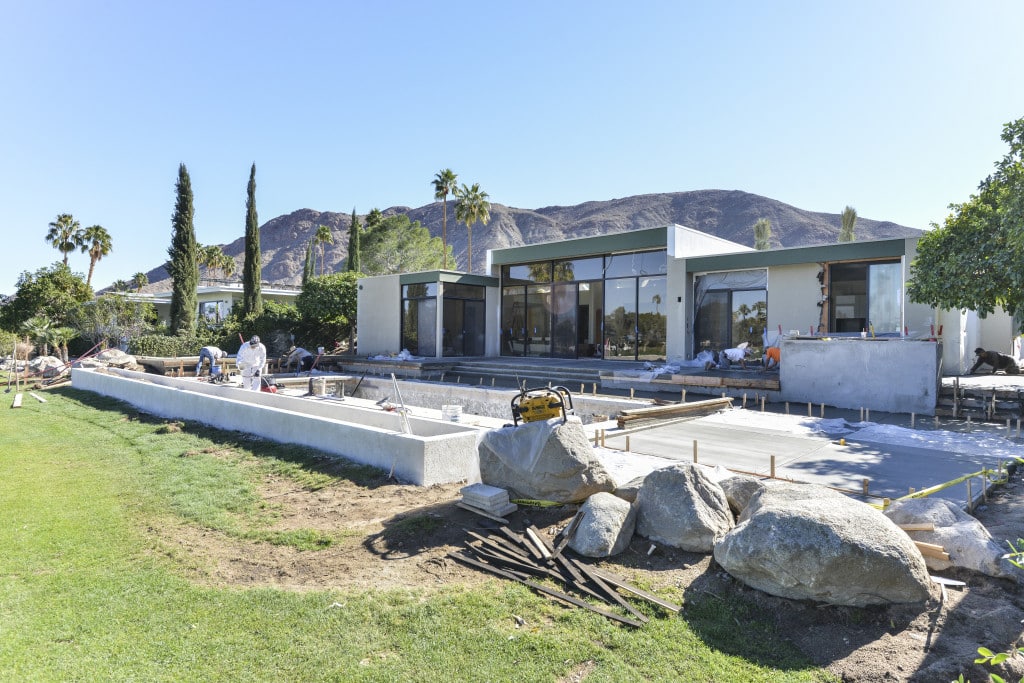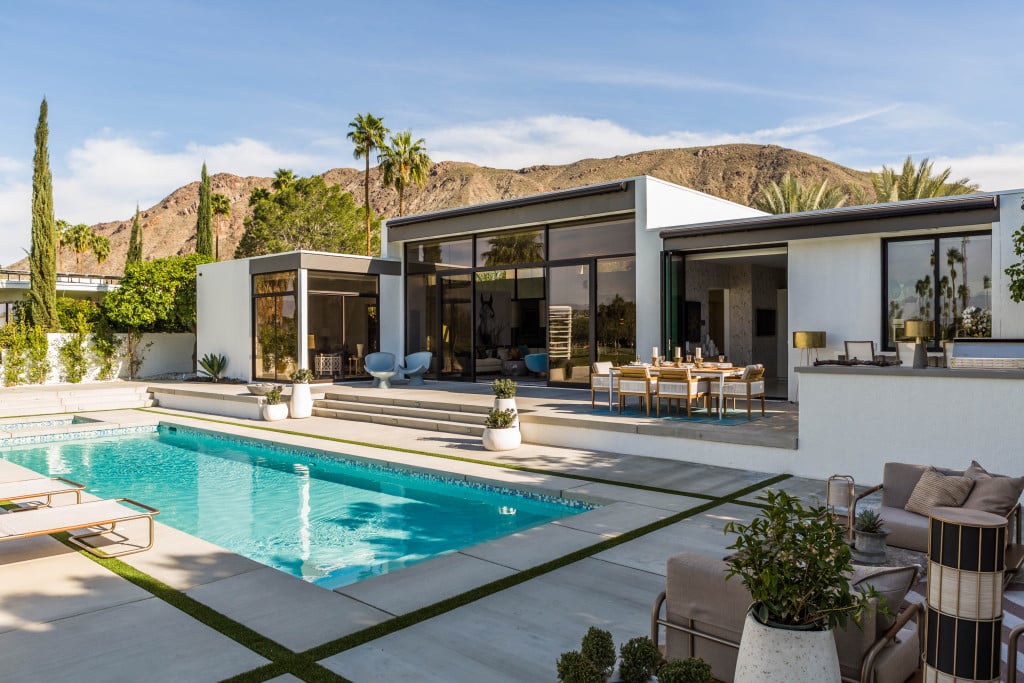 The show home's pool and patio areas were designed by Australian landscape architect Jamie Durie.
Before photography by David A. Lee. After photography by Laure Joliet.