A touch of whimsy, a dose of drama — a single bust can alter a room. And when placed in just the right spot, these statues can almost feel alive.
"They give humanity in a way that a more abstract sculpture can't give," says Los Angeles designer Timothy Corrigan, who loves pieces that beg to be touched. Here are seven enticing ways to work a bust into your home's decor.
---
Keep It Casual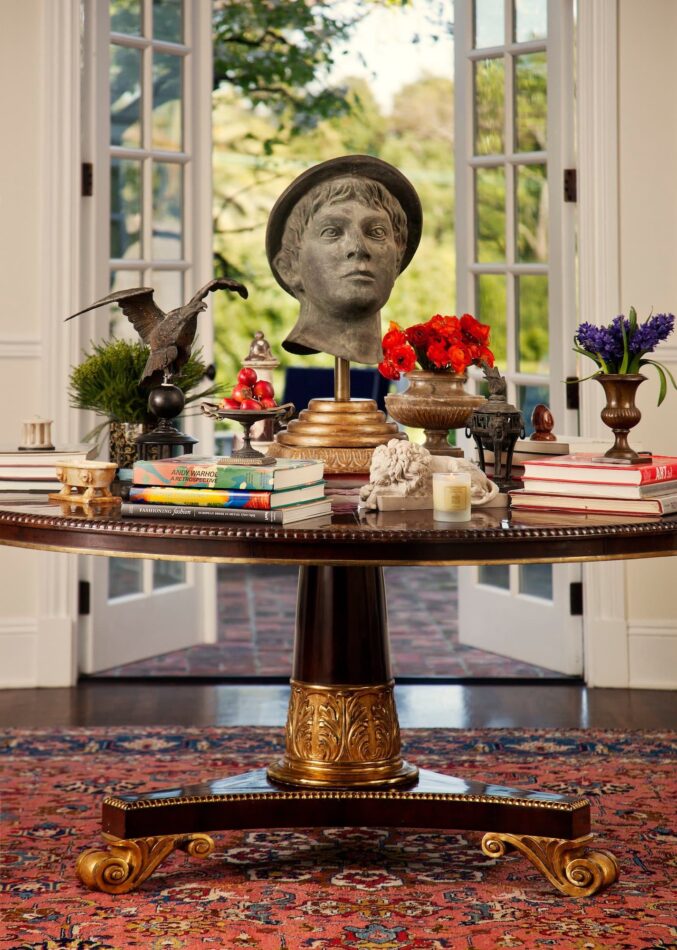 In creating a welcoming entry hall that reflected his clients' diverse interests, Timothy Corrigan chose a large center table made in England in the mid-19th century and loaded it with books, sculptures and flowers. The bronze bust, found at a small auction house in the country, was originally part of a larger body sculpture in an estate bombed during the World War II.
"The bust's finish reflects its many years outside, which gave it a wonderful patina," Corrigan says. "It provides a more casual and not overly polished feeling for the space." This relaxed vibe was key, as Corrigan believes an entry hall should never feel formal.
He selected an antique Persian rug with "just enough wear" for the family and a bust that invites you to touch it. A collection of sculptures in wood, marble and brass complement the star of the show.

---
Choose Wisely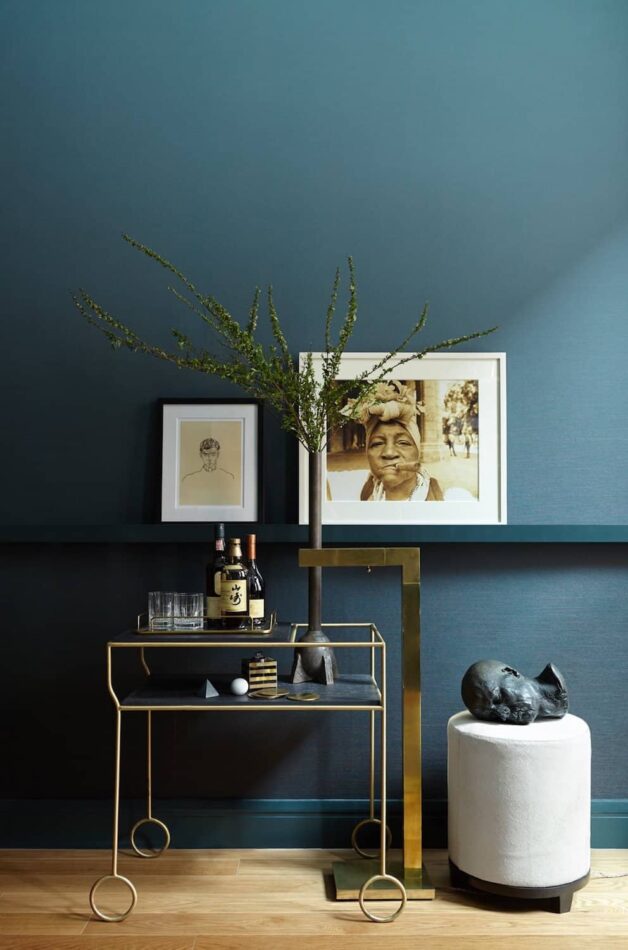 "Bringing a bust into a room is like signing a lease with a new roommate," says Consort cofounder and creative director Mat Sanders. "Make sure you and the bust get along."
Mixed with art from the client's collection, a Rick Owens swan-neck bronze vase and an industrial bar cart from Modern Living Supplies, all the pieces in this New York bachelor pad "fit perfectly together like a winning round of Tetris," says the Los Angeles designer.
The bust doesn't have to be pretty — "I most enjoy busts that are a little busted," Sanders jokes — but choose something with a soul you can live with, as "sculpture representative of the human form carries with it an energy you will add to the space."

---
Move It Around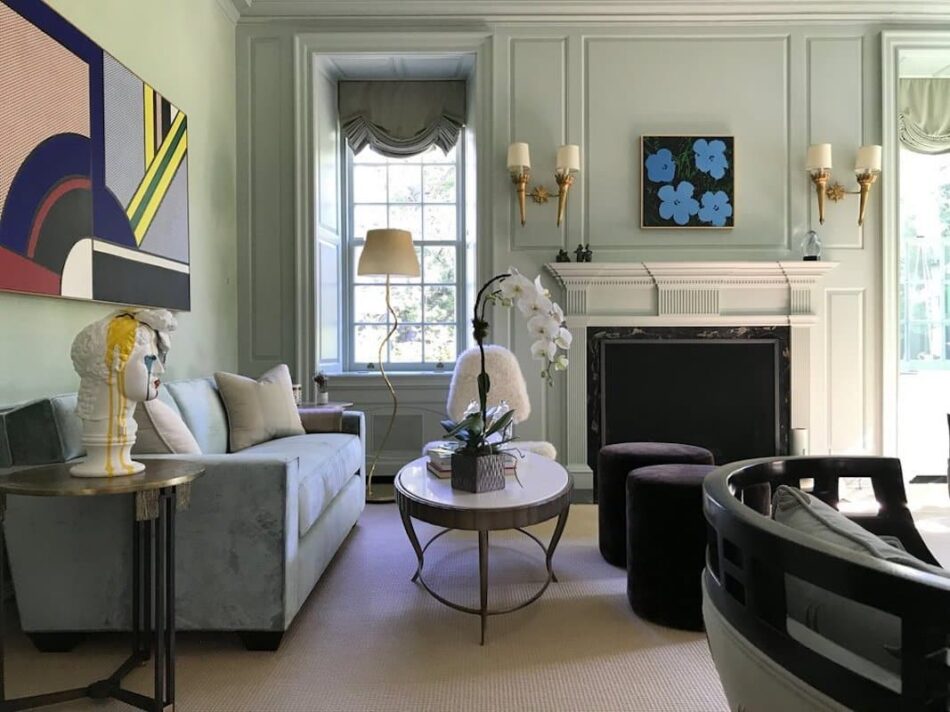 Having lived among gilt French mirrors and stuffy sofas for 15 years, the owners of this Waverly, Iowa, home were ready for something less formal. The goal? Create space that evokes a Parisian salon in the 1930s.
"The clients are spectacular collectors and chose all the art themselves," says KKM Design Group's Kimberly Merlin, including the paint-splattered bust from the Bruce High Quality Foundation.
"What might work in one client's living room wouldn't necessarily work in someone else's," says the New York designer. So she recommends trying to live with your art and "move it if it tells you it's not in the right place." Merlin sourced the cocktail table from 1stdibs, and she found the ottomans at a Paris flea market.

---
Bring the Drama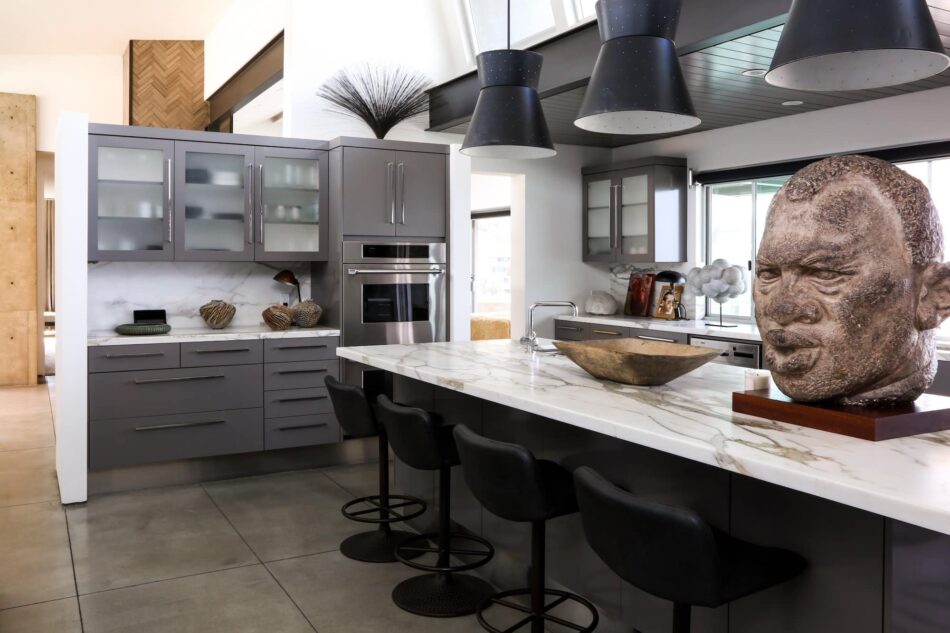 A 1950s clay sculpture of civil rights activist and performer Paul Robeson offsets the clean, cool lines of this Laguna Beach, California, kitchen designed by Cliff Fong. The bust came from the owner's previous property and makes a bold statement.
The piece, says Fong, "exists in stark contrast to the rest of the room," creating a sense of drama. For a similar look, he advises choosing something "original, with character that's reflective of some type of history," then giving it room to breathe. Negative space allows people to appreciate a bust's qualities without any distractions.

---
Get Soulful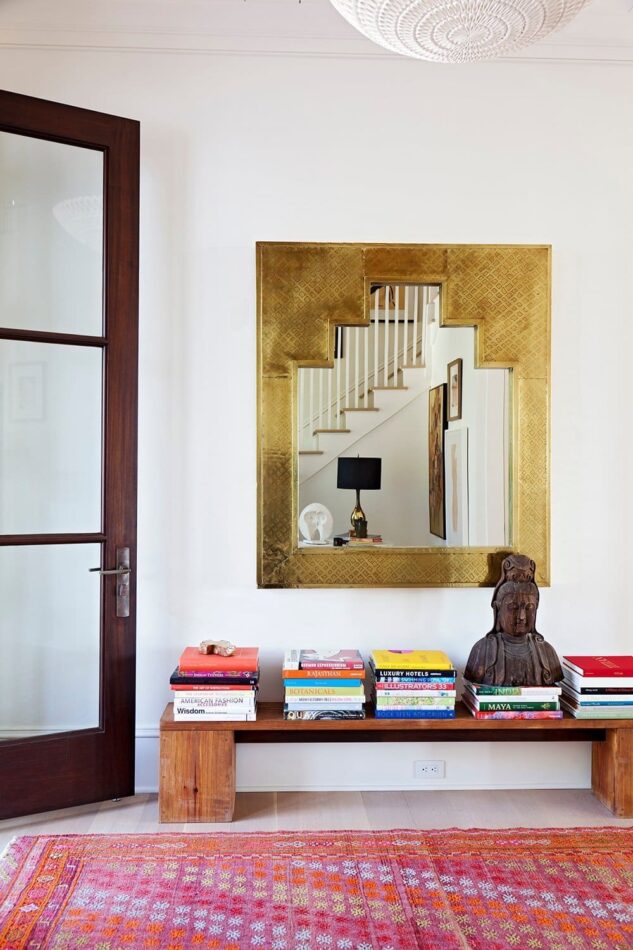 For a spiritual client who regards the Buddha as a source of serenity, Charleston designer Angie Hranowsky aimed to create a sense of calm in the foyer. A large painting of the Buddha made entirely of bottle caps by local artist Molly B. sits above a fireplace mantle, while a Buddha bust sits peacefully among stacks of books on a low wooden bench.
"My client loves to be surrounded by books, so we thought, 'Why not have them in the foyer as well?'" says Hranowsky. Along with the antique Moroccan rug, "the Buddha adds to the sense of curiosity and unexpected quality of the home."

---
Set a Boundary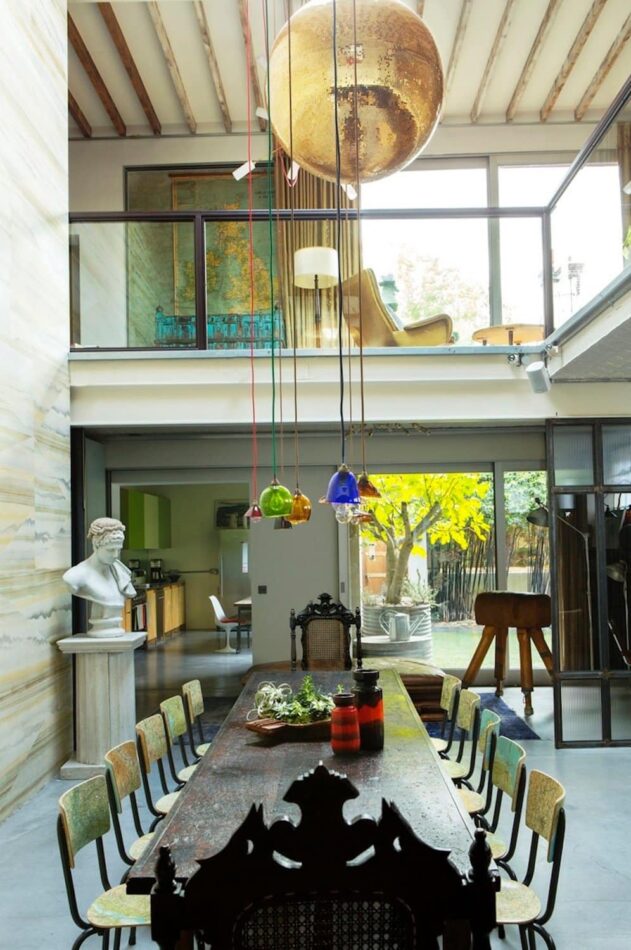 A former factory building in West London was the setting for this whimsical dining room conceived by Scott Maddux of Maddux Creative. Hand-painted Travertine wallpaper by Fromental cover the double-height wall; vintage school chairs are laminated with old maps from Wales and the West of England, where the clients are from. The early 20th-century plaster busts came later, helping define the dining area while signaling views to the adjacent spaces.
"They have a wonderful presence, but are also playful and fit in well with the very eclectic selection of furniture used through the rest of the house," says Maddux. The classical element — and the columns "added a decorative and historic layer, which helped to soften and humanize the proportion and scale of the space."